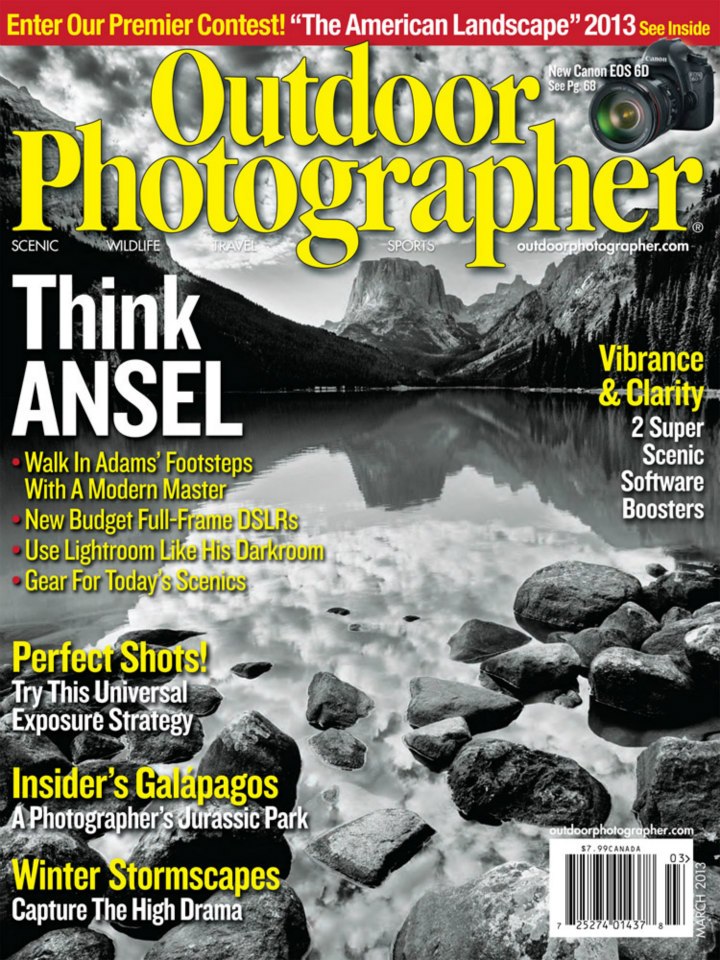 I've been a fan of Outdoor Photographer Magazine ever since I started shooting. In fact, I can even say that the magazine changed my life. Back in 1993, I saw an ad in the back of the mag for a photo workshop trek in Mustang, Nepal with Galen and Barbara Rowell.
I scraped together all my cash, ran my own Kickstarter-type promotion to help pay for 50 rolls of Kodachrome + processing, and went on the trip of my life. In short, that adventure pretty much set me on my course, and within three years, I had struck out on my own as a full time photographer.
Then, in 2006, Outdoor Photographer ran a feature article about me and my photography, called Into The Action.
In honor of these two momentous events that altered my life forever, I'm working with Zinio to give away 10 free subscriptions to Outdoor Photographer Magazine, which you can read on your computer, Kindle or mobile device.
Edit: This contest is over.
Even though the 10 winners have been chosen, consider leaving a comment anyway. Tell me about an event that changed your photography life forever. I've enjoyed reading the stories and comments that have been added below, and I'd love to read yours as well!
Also, when you're filling in the comment section, consider signing up for my newsletter, which is a regular digest full of tips, news, pro insight, reviews and special offers. Think if it as my own mini outdoor photography magazine that comes right to your inbox every week or so.