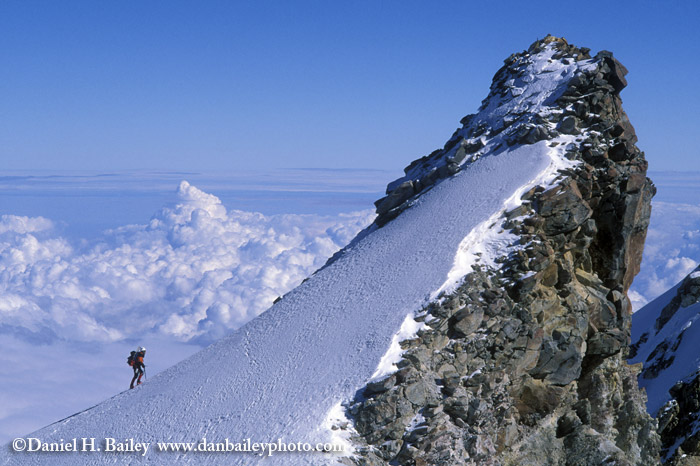 The stock photo industry has become saturated with imagery during the past few years. With the enormous amount of imagery available on the internet through different stock agencies, things have gotten so competitive that just signing and getting on board with one of the big agencies, like Getty, Corbis, Alamy or iStockphoto is no guarantee that you'll see a sizable income, or any income at all.
If you're going to compete and make money with your photography, your imagery not only has to be top notch and it needs to be marketable. In order for it to sell, you need to produce the kind of work that photo buyers look for on a regular basis. Here are 10 essential tips to help you ramp up your stock photography earnings.
1. Get Model and Property Releases
Releases are absolutely necessary if your work is to be sold for advertising or corporate use. These days, many agencies won't even accept images that are not released. Wherever possible, always get releases. iPhone users should get Easy Release, which will ensure that you always have a release form with you.
2. Shoot Concepts
Veteran stock shooters know that it's not just photos that sell, but the concepts that they represent. Good advertising is about communicating ideas to potential buyers, and clients needs images that clearly communicate the concepts or message that clients are trying to get across to their market.
3. Leave Room For Copy
Don't fill your frames, instead leave room in your images where an art director can insert text, logos or other copy. Empty space makes your images much more marketable.
4. Shoot With A Unique Twist
Almost every subject has already been shot a hundred, if not a thousand times. If your imagery is going to stand out, you'll need to photograph your subjects from a unique point of view or put a different twist on your concepts.
5. Shoot Everyday Activities
Photograph people doing ordinary everyday activities. These are the pictures that are most commonly requested, because they are the images that everyday ordinary people can relate to, which is who advertisers are trying to reach with their marketing campaigns.
6. Go For Quality
Again, if your photos are going to sell, they need to stand out from the crowd. Strive for perfection in your imagery and pay close attention to any potential details that distract from the quality of the image. If your images is even just a little bit better than the rest of the shots it's competing with for a sale, chances are that yours will be the one that gets selected.
7. Shoot Verticals and Horizontals
Verticals work for covers and full pages, horizontals work for two-page spreads, website banners and billboards. You never know how an art director might use your image, so provide them with both options for the same subject.
8. Shoot What You Know
You'll make the best photographs of the subjects with which your are most familiar. That's not to say that you shouldn't branch out, by all means, be diverse, but if you have an area of expertise, make sure you work hard to produce as much of that kind of imagery as you can.
9. Communicate With Your Editor
Establish a good rapport with your editor and talk with them on a regular basis about what subjects they need, what kinds of photos are currently selling and how you can improve your imagery. A good photo editor can give you valuable feedback and help you produce work that sells, so pick up the phone and give them a call!
10. Shoot Often
The way to succeed in the stock photography industry is to continually produce a marketable body of work. Shoot as often as you can, and with as many different models, subjects and locations as possible. The more images you have on file, the more opportunities you have for making money from your photography.