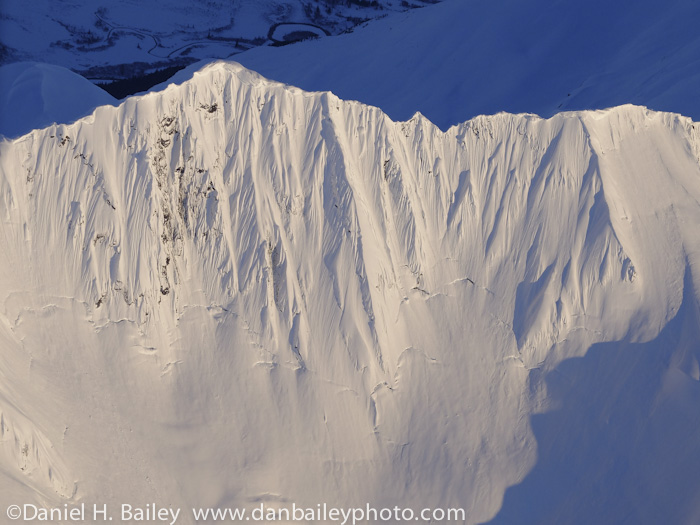 I shot this photo above with my new Fujifilm X20 out the open window of an airplane that was going about 80 miles per hour at an at altitude of 7,000 feet. It was zero degrees outside the cockpit and I was wearing thin gloves. I love flying over the Chugach Mountians at sunset and I just think that it's amazing to live in a place that's surrounded by such incredible scenery.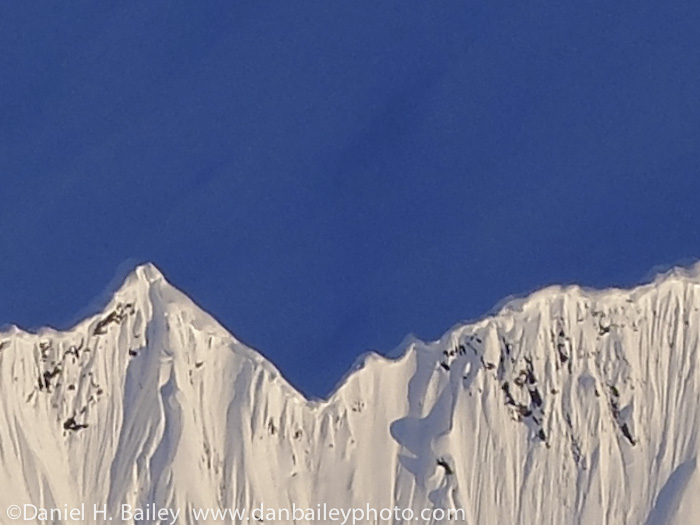 When you zoom in to full size on this photo, you can see that there's a little bit of noise in the shadowed areas. Not tons of noise, but enough that it's noticeable if you were really looking for it. After all, I shot it with a camera that doesn't even have an APS-C sized sensor.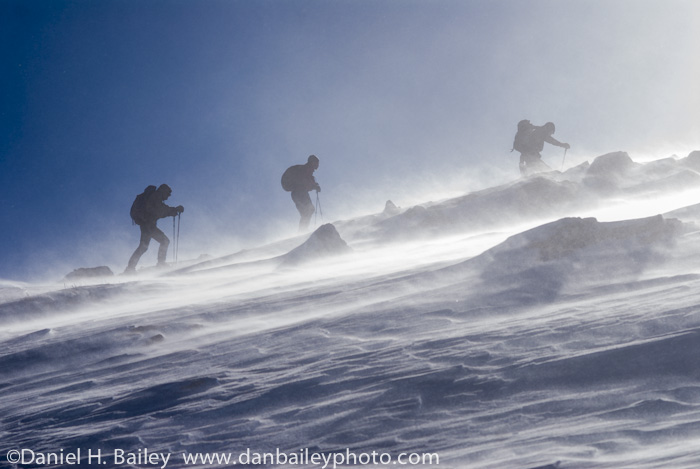 I shot this photo above with my old Nikon D200 a few years ago while backcountry skiing with some friends on New York Mountain in Colorado. Good group of guys, all on a hut trip together, making turns in fresh powder. Some people were better skiers than others, including me, who would sometimes fall down in the deep snow. It's really hard to get up when you wipeout in fourteen inches of snow while going downhill. I remember that it was really windy on the ridge.
If you were to zoom into this photo, you'd see that it's certainly not as sharp as one that was shot with a brand new D800, or even a D600 or D7100. Looking back now, the D200 almost seems like a relic. Imagine if I could go back in time and re-shoot this photo with a D800E. It would be SO much sharper!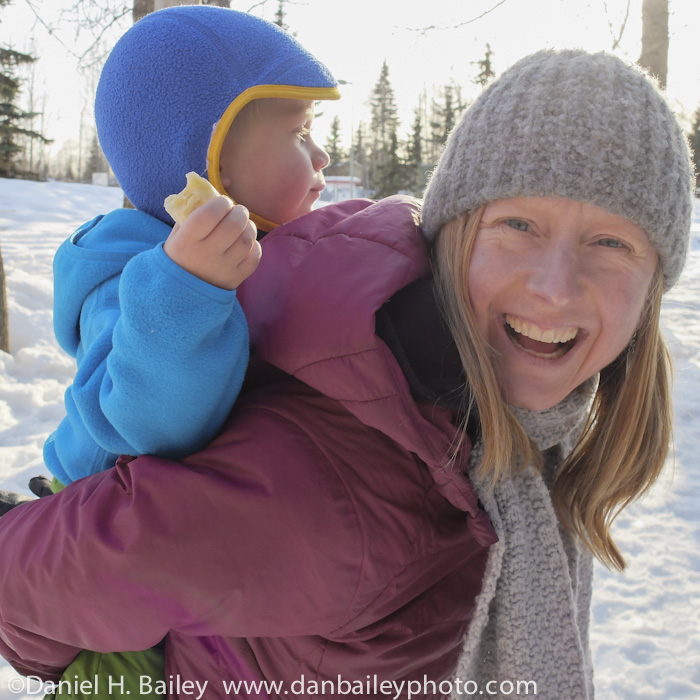 I made this shot above a couple weeks ago with my X20. I was goofing off in the neighborhod park with my friends and their kids. Nice Alaska spring evening, where the sun doesn't set until after 8:00 PM. It's funny to watch the little kids play on the jungle gym and on the slide all bundled up in winter clothes.
There's definitely noise in this photo. I was playing around with shooting in 1:1 square format, which looks fun, but due to the crop factor, is not even close to the highest resolution that the camera is capable of producing.
There we have it. Three pictures. None perfect. All flawed in some way if you were to compare them to photos that were shot with "better" cameras. And I haven't even mentioned iPhones yet.
My question to you is this: Are you a photographer or a pixel peeper? What really matters to you, noise and ultra high resolution or light, moment and memories? What is photography anyway? Is it about perfection or is it about feel?
Remember the days of film? I know that some of you do, but for those of you who never ran a roll of emulsion covered celluloid through your camera, it wasn't perfect. It had this thing called "grain," and there was never any way around it. Film had limitations. Film had imperfections.
Film had character, though, and in fact, people chose different film stocks largely because of the look that it imparted into our imagery. Some people even liked films with more grain because it looked "gritty."
Ironically, we're starting to get to a place in digital photography where we're becoming less obsessed with megapixels and more fascinated with "look." Camera sensors from different companies each reproduce subjects in a unique way, and to many photographers, that's starting to matter as much as how many pixels are crammed into their cameras. (Check out this great post by Chase Jarvis called, The Camera Sensor as Emulsion + Why Your Digital Camera is More Like Film Stock Than You Realize.)
So, I'll ask you one more time. Are you a photographer or a pixel peeper? If you're a photographer, then get a camera. Any camera, preferably one that feels good in your hands that you like using, and go have fun with it. Make some pictures. Explore your creativity. Live life. Breathe. Be free.
If you're a pixel peeper, then, sorry, I don't have any advice for you, except maybe to go buy a bigger monitor.