Alaska Backcountry Skiing Trip Teaser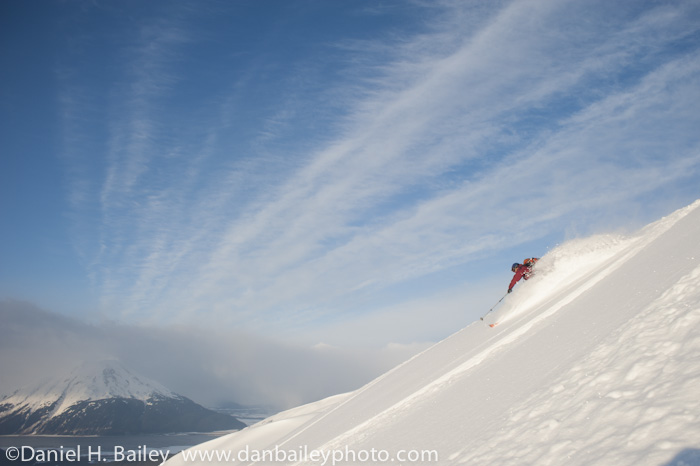 Last week, three friends from Colorado came up to join me for a good old fashioned Alaska backcountry ski trip. (Two of the three are the same friends I skied in the Canadian Rockies with a few years ago.) We'd been planning our trip for months, but Alaska didn't quite cooperate. A huge double storm system hit just as they arrived and threw everything out the window.
Fortunately, we were able to adapt, and over the next seven days, we found great snow, great weather and solid avalanche stability. Here is a tiny teaser of images from our trip. WAY more photos to come this week. In fact, these are just from a quick glance at the first day. I haven't even looked at the rest of the shots myself yet.
Not only did this trip turn my quads into rubber bands, it gave me an opportunity to do some extensive testing on both the new Nikon AF-S 70-200mm f/4G ED VR lens and the new Fujifilm X20, which I'd gotten just a few days before the trip.
I've been using the new Nikon 70-200 zoom quite a bit during the past two months, so I already knew how well it performed. However, the X20 is brand new. I'd hardly used it at all, save for shooting a few quick snaps in my neighborhood.
I'll be doing a full review of the X20 very soon, (read my first impressions here), but for now, I'll just say that it's an awesome little camera that has won my heart even more so than the X10 did. I put it through a lot during this trip, and it performed like a champ. Let's just say that the X20 is my new best friend.
Enjoy the pics and consider signing up for my newsletter so that you won't miss the rest of my Alaska ski trip photos and my upcoming X20 review.
Follow @Danbaileyphoto