As a pro outdoor adventure photographer for over sixteen years, Nikon telephoto zoom lenses have been integral and vital tools in my work. I've depended on them to help me define my style, and the've never let me down, even though they're much heavier and more expensive than slower f/4-5.6 models or kit zooms.
Put simply, a good telephoto zoom is a professional grade tool that will get the job done, and having one in your arsenal is a must if you want to produce imagery that stands out from the crowd.
Here's a practical look at the two 70-200mm zoom lenses that Nikon currently offers and the reasons why you might choose one over the other. If you're in the market for some new glass, hopefully this post will help you decide which one to buy.
Nikon AF-S 70-200mm f/2.8G ED VRII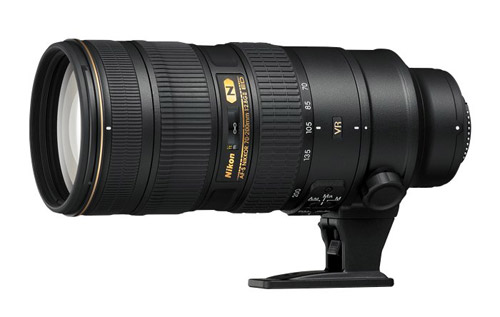 The Nikon AF-S Zoom-Nikkor 70-200mm f2.8G ED VRII has been a top choice for sports, action, wildlife photographers and photojournalists for years. It's got fast, f/2.8 ED glass, Silent Wave motor internal focusing and a great Vibration Reduction system that allows for shooting at much slower shutter speeds then you could normally do with a lens of this focal length.
It's also a built with rock solid construction. Like a tank. Weighs well over 3 pounds. Slap this on a D4 and a mugger wouldn't stand a chance. Comes with a removable tripod collar, which is a nice feature, especially considering that Nikon's first 80-200mm zooms didn't even have a one. Back in the day, you had to go find a custom made third party collar.
Image quality on the 70-200mm f2.8G ED VRII is top notch. It shoots to pro standards in every single way and its 9-bladed aperture diaphragm produces beautiful, out of focus bokeh, which makes your subjects stand out with tack sharp prominence against gorgeous, soft backgrounds.
It's not cheap, though. New, the Nikon AF-S 70-200mm f2.8G ED VRII costs $2,399. Ask any photographer who owns one, though, and they'll say it's worth the price. Why? Because, as I said, it will get the job done. Action, wildlife, people, low light, this thing will do it all. Need to hammer nails? Will probably do that too.
Nikon AF-S 70-200mm f/4G ED VR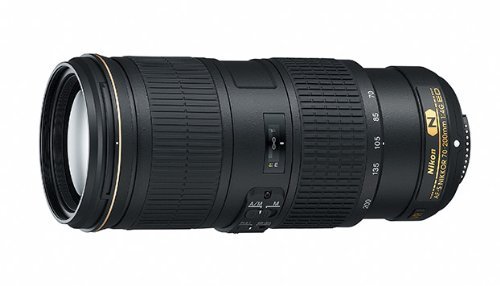 Choice number two: Nikon's latest offering, the Nikon AF-S 70-200mm f/4G ED VR Telephoto Zoom Lens. Canon's had a lens like this for years, so it's about time that Nikon finally got one into the marketplace.
The new 70-200mm f/4G ED VR is an impressive lens. Make no mistake, even though it's much less expensive than the f/2.8 version, it has all of the same trappings that make its big brother such a rock solid lens: AF-S silent wave internal focusing, Nano Crystal Coat, Nikon's Super Integrated Coating, ED glass and a brand new Vibration Reduction system that's supposed to give you five stops of VR. Also works on both FX and DX bodies.
In fact, when it comes to image quality, this new 70-200mm f/4 lens is second to none, even when you throw in Nikon's top of the line 70-200mm f/2.8 lens. In a recent test by DxO Labs, this new f/4 lens was given the highest score, according to overall performance for a telephoto zoom on the demanding Nikon D800. The test focused on things like sharpness, light transmission, chromatic aberration and vignetting.
The really big deal with this lens, though, is that it only costs $1,399. Yes, you read that right. A thousand dollars less than the f/2.8.
So what's the tradeoff? Only a single stop in light loss, which is not as much of an issue with digital cameras than it was back when we were shooting 25, 50 and 64 speed slide film. Plus, it's made with more plastic and polycarbonate. Even though it's a pro lens when it comes to image quality, it may not stand the same abuse as the more expensive f/2.8 version. Probably won't drive a nail all the way in.
So, which one should you buy?
I've been using the new 70-200mm f/4G ED VR lens for a few months now, and I can attest that it's an excellent lens. Image quality is stunning. Tack sharp, edge to edge, high contrast and beautiful exposures. (Read my full review of this lens here.)
The VR system is quite impressive as well. I've hand held this lens down to 1/50 sec, even when zoomed all the way to 200mm, and still gotten sharp photos. I could never do that with my older non-VR zoom.
That said, I've also used the 70-200mm f2.8G ED VRII as well. It's truly an awesome lens. Every assignment photographer should own one, because as I said, it will get the job done, and it will stand up to whatever abuse you throw at it. And even though it ranked second behind the new f/4 version in the DxO Labs test, it wasn't by much. You'll never notice the difference.
If you're a full time shooter who shoots everything in all lighting conditions, especially subjects that are inside or that move in low light, then I'd say you probably want the 70-200mm f2.8G ED VRII lens. Also, if you think that you'll be banging the S*** out of your lens, then get the f/2.8. It's definitely more durable, although it is heavier, so if weight is a big issue, then you might look towards the lighter f/4 version.
However, if you're an outdoor photographer or someone who shoots mostly in natural light, or if you carry your equipment into the backcountry to shoot adventure sports or landscapes at first and last light, then the choice is simple. Get the new 70-200mm f/4G ED VR lens. You'll be saving a pound and a half, which is HUGE when you're hiking, skiing or backpacking with your camera gear.
I just did a week-long backcountry ski trip here in Alaska, and I carried this lens with me every day. Compared to my heavier f/2.8 lens, it's way lighter, and in fact, I often skinned with it on my D700 body slung around my shoulder. This meant getting the shot when it unfolded. With my bigger f/2.8 lens, I usually have to stop and dig it out of my pack. That time lost can often mean missing the shot.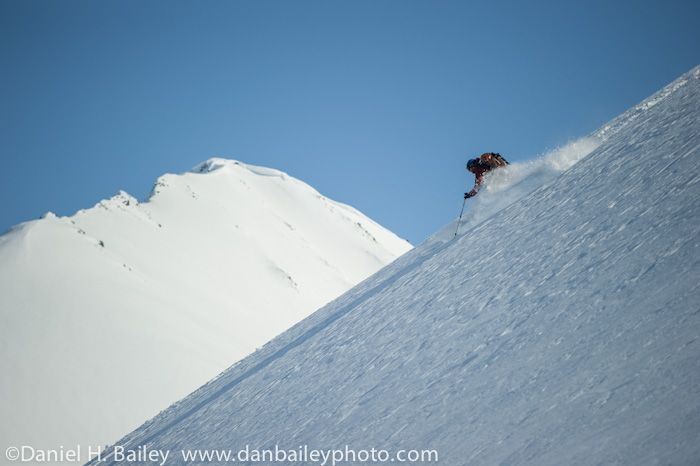 It's also durable enough. I wouldn't hammer nails with it, but I've banged it around enough during the past few weeks. I've even fallen down on the ice with it right on the lens hood, and it's no worse for the wear.
Then there's price, and this is where it really counts. Unless you NEED that extra stop of light or the extreme durability of the f/2.8 version, then I'd recommend getting the 70-200mm f/4G ED VR and saving a grand.
Think of what you could do with an extra thousand dollars? You could almost buy a brand new Nikon D7100 body with the money you save, and then you'd have an effective 300mm f/4G ED VR lens and a body to put it on. Or you could buy a round trip plane ticket to some new, exotic destination where you can shoot tons of awesome photos with your new lens. That sounds like a much better investment in your photography.
Support this site:
Finally, if your lens buying stars are in alignment, you can show your appreciation for this review by ordering from one of the links below. By doing, you'll throw a tiny bit of cash my way and it won't add any additional cost to your order. It can be your way of saying, "Thanks, Dan!"
[iframe]<iframe width="120″ height="240″ scrolling="no" frameborder="0″ src="http://mer54715.datafeedfile.com/widget/aff_widget_prdt_generate-2.0.php?aff_num=6746&aff_net=1&widget_num=3354″><p>Sorry your browser does not support iFrame</p></iframe><iframe width="120″ scrolling="no" height="240″ frameborder="0″ style="border:none;" border="0″ src="http://mer54715.datafeedfile.com/widget/aff_widget_prdt_generate-2.0.php?aff_num=6746&aff_net=1&widget_num=3604&sid=" marginheight="0″ marginwidth="0″></iframe><iframe src="http://rcm-na.amazon-adsystem.com/e/cm?lt1=_blank&bc1=000000&IS2=1&bg1=FFFFFF&fc1=000000&lc1=0000FF&t=danhbaisadvph-20&o=1&p=8&l=as4&m=amazon&f=ifr&ref=ss_til&asins=B009VZOK0Q" style="width:120px;height:240px;" scrolling="no" marginwidth="0″ marginheight="0″ frameborder="0″></iframe><iframe src="http://rcm-na.amazon-adsystem.com/e/cm?lt1=_blank&bc1=000000&IS2=1&bg1=FFFFFF&fc1=000000&lc1=0000FF&t=danhbaisadvph-20&o=1&p=8&l=as4&m=amazon&f=ifr&ref=ss_til&asins=B002JCSV8U" style="width:120px;height:240px;" scrolling="no" marginwidth="0″ marginheight="0″ frameborder="0″></iframe>[/iframe]