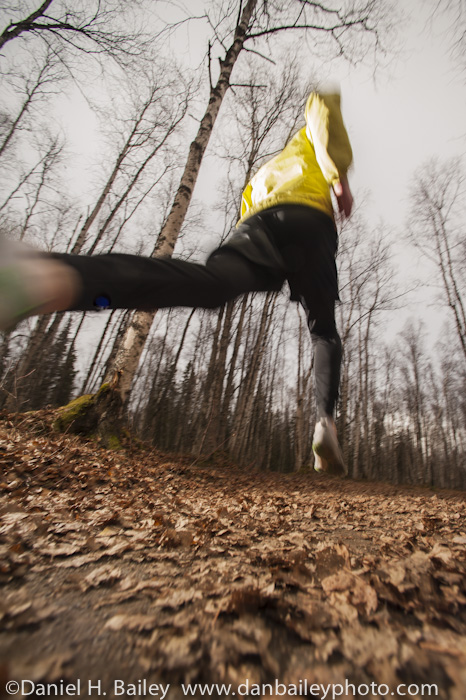 You buy a camera. A real one. How cool is that? You play around with it for awhile and figure a few things out, and in short time, you find yourself starting to grab some good shots. You get pretty excited about that, which is understandable, because, after all, it's awesome to watch your own skills improve.
Eventually, you think that you're good enough to start some money with your photography, so you make some business cards and start looking for work. Awesome! There is room for everyone in this business and just because you're somewhat of a beginner, nothing says you can't start small and work your way up the ladder. Gotta jump in sometime, right? Might as well make it now.
Maybe you start by shooting at races and events, capturing your own adventures, or photographing family portraits and budding models.  In time, you start to make some sales and bring in a few checks, which you use to upgrade your equipment. By now, you're starting to do some regular photo shoots, some paid, and some for trade so that you can keep improving your skills. Things seem to be going well. Your confidence is up, people like your work and you seem to be getting a pretty good following of local clients…
STOP!!!!
Before you go any further, you need to stop and seriously evaluate your work. Before you drop some serious cash on new gear or quit your day job, you need to take some time and consider how good your imagery really is. And I don't just mean going by what your close people say, because your Facebook friends, your coworkers and even your best paying customers don't come at this with a trained eye. If you have trouble with this process, then find someone outside your circle who you trust to critique your work.
You need to take a look at your imagery and judge it based on what you see in the professional world. Check out the best of the best and see how your own work stands up. To be fair, I'm not saying that it needs to be at that mark right not. In fact, don't worry if it's not even close. You're not looking to compare, you're looking to see the bench mark. You want to get there eventually, and by studying the best photography out there in your own genre, you can see the areas where you need to improve if you have any desire to reach that mark.
What happens if you don't do this?
The cardinal mistake that some aspiring pros make is not doing what I just mentioned. Once they experience some success, some photographers insulate themselves from this crucial step and fail to chart their own path for improvement. To put it bluntly, think that they're better than they really are, and consequently, they don't get much better. They peak, or else plateau for a long time.
Like I said, there's nothing wrong with being as good as you are at any given point in your career, but if you don't seriously analyze your skills and your photography, you won't see the areas where you need to improve. You won't seek out the resources and training that will help you get better. You won't recognize the areas where you work falls short of where it could be. If you have trouble with this process, then find someone who you trust to critique your work. And as you progress as a working photographer, you'll want to keep doing this throughout your career.
Never stop learning.
I say this over and over. Doesn't matter how good you are, or how good you think you are, you should never stop learning and driving yourself to become a better, more technical, more creative, more proficient photographer. Believe me, no matter who you are, there's room for improvement. You think that it's exciting to watch yourself get better when you first start out? Try it when you've been shooting for 20 years. Now THAT'S gratifying!
Want more tips on become a pro? Check out my How to Become a Pro Photographer eBook, or subscribe to my newsletter for regular tips, exclusive content and pro insight. 
Download My Free Photography eBook
Expand Your Skills. Be More Creative
Let me show you some techniques that will help make you a better, more proficient and more creative photographer!