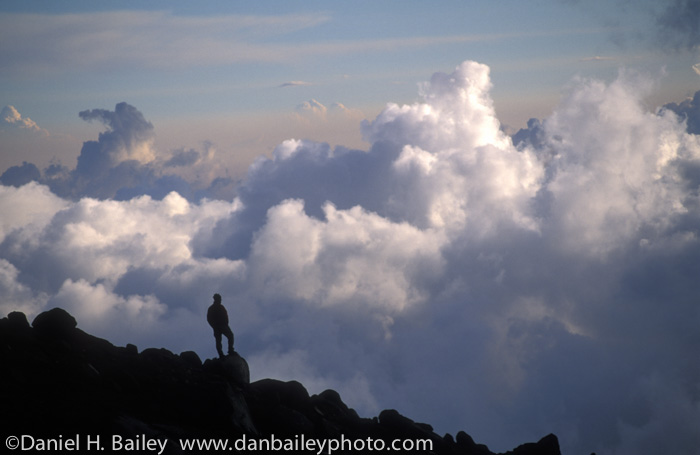 Soon after I bought my first camera, a friend turned me onto Galen Rowell, who many consider to be the father of modern day adventure photography. I was about 21 at the time, and I instantly became fascinated not just with his imagery, but his lifestyle as well. Here was a man whose creative vision and hard work had paid off in a big way.
Here was a man who was living his dream, traveling the world, chasing light, photographing adventure, mountain landscapes and remote cultures and writing about the craft and intellectual aspects of photography.
Galen has been an enormous influence and inspiration for me, not just with my own shooting, but with my entire paradigm of life. While his imagery has wowed me ever since I first saw it, what has rang even deeper in my soul is a passage from his 1984 book Mountain Light where he lays out a stark truth of how many of us are taught to exist.
"One of the shocking realizations of adult life is that most of us are not fulfilling the most closely held dreams of our youth. Instead of pursuing dreams that were once integral parts of our personalities, we end up in one way or another fulfilling someone else's ideas about who and what we should be, usually at the expense of our creative urges."
Since those early days when I first pored over Galen's books and magazine articles, I have devoted my life to photography and living a life that satisfies my own creative and adventurous urges and it has been awesome. That's not to say that it has always been easy. In fact, the sheer dedication of living this kind of life causes some big complications in life, but in the end, it's more fulfilling than anything else I could ever imagine.
The World Does Not Owe You Anything
The world does not owe any of us anything, nor does it always make special accommodations for us and our dreams. In the modern world where most of us exist, the powers that often dictate how we should spend our time and energies do not even care. However, since we all have basic financial needs, we often find ourselves caught between the pull of responsibility and those brief moments of happiness that give life and meaning to our souls.
It's up to each of us to make our dreams come true, because if we count on others to do so, we'll end up disappointed and unfulfilled. We'll watch the years go by while we hold our dreams to ourselves in the back of our minds, wishing and waiting for them to come true.
Most of us are taught that life has rules. It doesn't. Society has rules, but life does not. Life itself is what we make it, and the most inspiring thing you could ever imagine is that life can be about whatever you want it to be. You just have to make it be that.
It's About Paradigm
We're taught to subscribe to a certain paradigm that causes most people on this planet to spend half of their waking lives (or more) to toil away in the name of productivity, but the reality is that we don't have to live there. We can make our own paradigm. We can do whatever we want. It can even revolve around productivity and responsibility, but in a way that is meaningful for YOU.
I know people who are happy with their lives and I know people who are unhappy with their lives. The difference is simple. The happy people are the ones who have taken control of their lives in some way and steered them in a direction that gives them fulfillment, while the unhappy people exist in a paradigm where they do not even have the time to do the things that they love in any given week, let alone in a year, or even a decade. Or an entire lifetime.
Download My Free Photography eBook
Expand Your Skills. Be More Creative
Let me show you some techniques that will help make you a better, more proficient and more creative photographer!
The sad thing is that most of the unhappy people do not even recognize that there could be another way. For whatever reason, they're unwilling to make the necessary changes that will bring them happiness. Or they're just too scared to make them.
Your life is your own. Take control of it and don't give your blood to people who will not genuinely appreciate it. That's not to say that it's not ok to give some blood in order to gather the means to reorganize and make important changes, just do not give all of it.
Remember, life has no rules. It's not a game. It's not "supposed to be" anything. It's just life and you only have one shot at it, so make the very most of it. Build it into whatever shape feels right for you, depending on what makes you tick. Do what you love in the way that works best for you. Travel. Be productive. Be responsible. Be creative. Be good. Be helpful.
Most importantly, be happy. It might always not be easy, but it will always be worth everything.