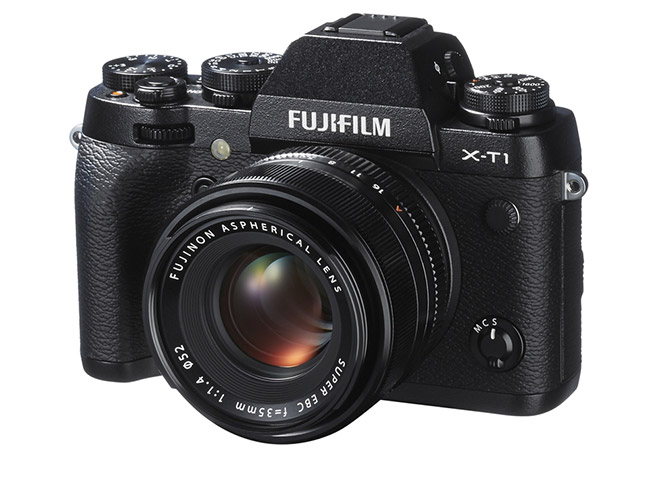 Today, Fujifilm has given us a brand new camera. It's called the X-T1. You may have heard of it, since it's been out for almost a year and a half.
Of course, with the new version 4.0 firmware update that just became available for download today, the X-T1 feels just like a new camera. That's because Fuji has completely revamped the autofocus system, which makes the X-T1 an even more capable performer for shooting action, sports, portraits and just about anything that moves.
The new system incorporates a number of advanced features and 9 AF modes, including Zone and Wide/Tracking modes, Eye Detection AF, Auto Macro mode, improved Movie AF, and they've optimized the autofocus algorithms for improved Phase Detect AF performance in low light. Before the PDAF system worked down to EV2.5; it now works down to EV0.5.
I've been using the new firmware for almost two months now (it comes already installed in the new X-T10), and I can attest, this is a major update. Whereas the original X-T1 predictive autofocus system was very good, the new version is remarkably better. Compared to DSLR autofocus performance, this blurs the lines even more and makes me glad I've switched to mirrorless.
With DSLR, much of the performance with regards to AF is tied to the physical AF sensor, which is a mechanical piece that can't be swapped out. If you want better performance, you have to wait for the next model. With mirrorless cameras, much of the componentry is software based, so it can be improved with firmware updates, as we've seen numerous times with the Fuji X camera system.
That's one of the things I really like about shooting with Fuji cameras, they're always working to update their cameras, which gives them a long shelf life. It reminds me of when I shot film and used the same camera for a number of years before upgrading.
Version 3.0, which we saw last December, added 27 new features to the X-T1, including a host of customization options and the new Classic Chrome film simulation. With this new version 4.0 update, the X-T1 becomes an even more powerful machine.
If you have the X-T1, download v.4.0 firmware here. I guarantee, you'll be very impressed. Check out this special Fuji site for a full detail of the new AF system to see all the new modes they've added.