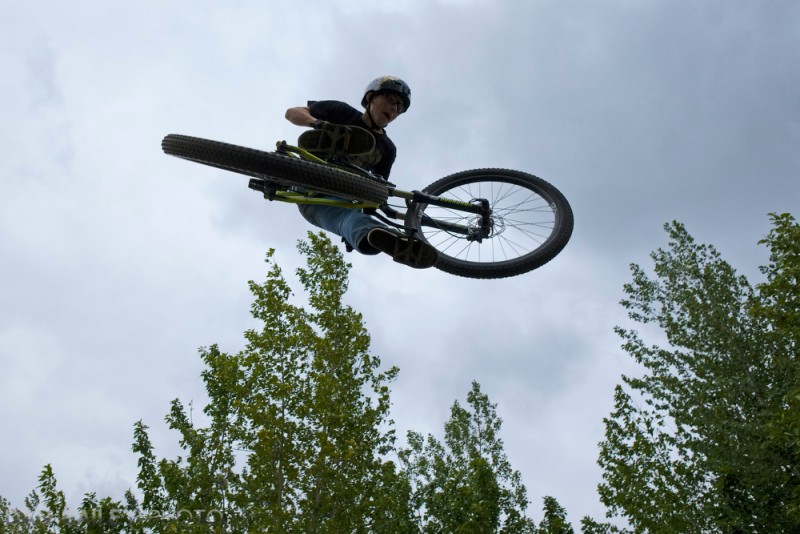 A couple of weeks ago, I posted my full review of the new Fuji X-T10, which is now shipping. I've been so impressed with this little camera; it really is a hot little number. The little brother to the X-T1, the new X-T10 is wickedly small and compact, and yet it packs a tremendous punch for being a "consumer" oriented model that only costs $799.
The biggest deal is that it comes with the v.4.0 firmware update that Fuji will be making available for the X-T1 in a few days, which at this time of this writing means the tiny little X-T10 the currently the highest performing camera in Fuji's entire lineup. At least when it comes to autofocus and shooting action.
In a DSLR, the autofocus module is a fixed piece of hardware, that can't really be upgraded. However since the components and features inside mirrorless cameras are largely software/CPU based, they can be upgraded with new software. In just over 6 months, Fuji has introduced two huge updates that have added many new features and vastly improve the overall performance of the camera.
This latest v4.0 update totally revamped the autofocus system of the X-T1 and X-T10, and according to Fuji, it will be coming to the X-E2 near the end of 2015. It added two new autofocus modes, Zone AF and Wide AF, and improved the overall performance so that the phase detect sensors now function much better in lower light.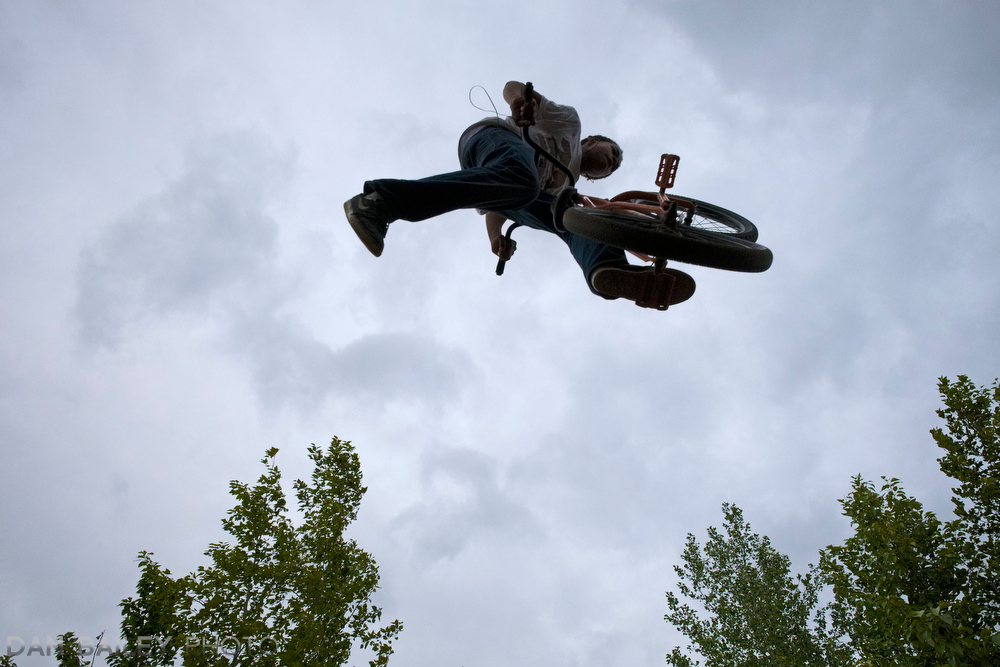 Autofocus performance has been the area where mirrorless cameras have lagged behind DSLRs, but gap has just been narrowed in a big way. The original X-T1 AF system was good, but this is so much better. It's essentially like having a brand new camera. This is truly a game change and it allows you to shoot action and moving subjects with confidence.
I've been testing the new AF firmware for well over a month now, and I've found it to be an incredible upgrade. With its multiple sensor detection and predictive tracking algorithms, both thew new Zone AF mode and the Wide AF mode intelligently finds subjects, locks on quickly and follows them through the frame, even in Continuous High mode at 8 frames per second.
These photos were all shot in RAW+JPEG with the X-T10 and either the XF 14mm f/2.8 or the 50-150mm f/2.8. Even with its smaller buffer, which only allows about 6-8 frames on CH mode before starting to stutter, vs. about 20-30 frames on the X-T1, the X-T10 is totally capable of shooting fast action.
To me, this is an ideal example of typical action shooting- you know where the action is likely to unfold, so you know where to start, but when it's all up in the air, so to speak, it's up to the camera to actually find and track the subjects. While my success rate wasn't perfect here, (some of that is certainly due to operator error), I was definitely impressed by the results I got when shooting these kids on the dirt jumps.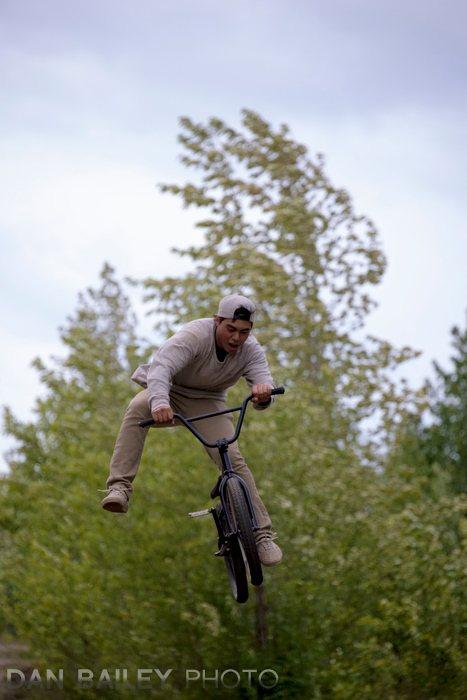 For me, the bottom line is that Fuji's revamped AF system now lets me shoot in the style that's always been familiar to me. In the past, I've had to compromise and adapt a little bit when shooting vast moving subjects with mirrorless, but those days are clearly over.
And even though the X-T1 is my camera of choice, I can't seem to shake who lightweight the X-T10 is. I've been using the X-T10 to shoot everything ever since I got my hands on it a month ago. And even when the new firmware hits the X-T1, I'll sure still use it as my main ultra lightweight adventure camera, simply because it's so small.
This little Fuji X-T10 is definitely worth a look if you're thinking of switching to mirrorless, or if you want a super lightweight mirrorless body for outdoor photography. And if you're concerned about the lack of weather sealing, just don't soak it. I just did a backcountry bike trip where we got rained on for hours. My X-T10 got pretty wet, but I was able to dry it out and it kept working fine.
The Fuji X-T10 is now shipping from both B&H Photo and Amazon. You can also check out the dedicated Fuji X-T10 website here.
[iframe]<iframe width="120″ scrolling="no" height="240″ frameborder="0″ border="0″ src="http://mer54715.datafeedfile.com/widget/aff_widget_prdt_generate-2.0.php?aff_num=6746&aff_net=1&widget_num=6590&sid=" marginheight="0″ marginwidth="0″></iframe><iframe style="width:120px;height:240px;" marginwidth="0″ marginheight="0″ scrolling="no" frameborder="0″ src="//ws-na.amazon-adsystem.com/widgets/q?ServiceVersion=20070822&OneJS=1&Operation=GetAdHtml&MarketPlace=US&source=ss&ref=ss_til&ad_type=product_link&tracking_id=danhbaisadvph-20&marketplace=amazon&region=US&placement=B00X7QTTKG&asins=B00X7QTTKG&linkId=N6ATEDKXWTHWAWJ6&show_border=true&link_opens_in_new_window=true">
</iframe>[/iframe]