This is this one we've been waiting for.
Expected Ship Date: March 7
Preorder the Fujifilm X-T1 for only $1,299 (body only) at B&H Photo or Amazon
Preorder the Fujifilm X-T1 with 18-55mm lens for only $1,699 at B&H Photo or Amazon

Earlier today, Fujifilm announced their latest X model, the rugged X-T1 mirrorless camera. Designed as a premium quality, interchangeable lens camera, the X-T1 features a compact SLR style body, mechanical dials, much higher weather resistance than the rest of the X lineup and vastly improved high speed performance. In other words, the X-T1 is the X camera specifically designed for us outdoor, adventure and action photographers.
I'll admit, I've known about this for awhile. Fujifilm brought me in the loop a few months ago to test out the X-T1 firmware, and when they showed me what they'd cooked up, I was really excited. They packed some incredible features into this camera, and in my mind, they addressed all of the main issues I had with the XE-1, and to some extent, the X-E2, although the 2 is a big improvement over the 1. Combined with the new rugged body design, the X-T1 looks like a very big step forward in the mirrorless game.
8 Frames Per Second with Full AF Tracking
Aside from the compact, classic design that we've come to expect from Fujifilm, the X-T1 features a max shooting rate of 8 frames per second with full predictive AF-tracking. That's huge. That's the number one game changer as far as I'm concerned. The other X cameras do 8 fps and higher, but not with AF tracking. Believe me. I've shot really intense action with some of the X cameras and even though they're fast, the AF tracking just wasn't there yet. It is now.
Combined with the 49 selectable AF point array that covers the entire frame (something that I LOVE about these cameras), and 9 phase detect AF points on the sensor, you have total flexibility about where you put your subject matter in the frame. Want it at the very edge? No problem. There's an AF point out there. As with the other X cameras, you can change the size of the AF points to reflect your shooting situation. That's been something I've enjoyed on my X-E1 and X20, and I'm glad they stuck with it on the X-T1. Read my real world AF test and see just how well the X-T1 tracks moving subjects at 8 fps.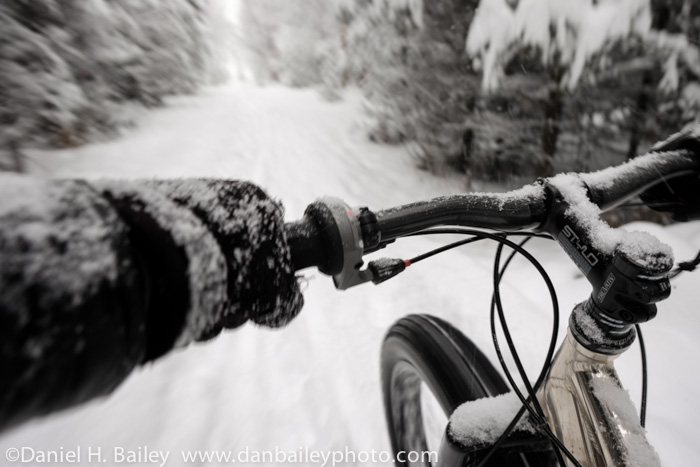 MASSIVELY Improved EVF
Up until now, I haven't been a very big fan of EVFs. (Another reason I LOVE the optical viewfinder on the X20.) I just like the intrinsic nature of looking directly at my subject through the lens instead of watching it on a fingernail sized TV screen. Fujifilm made vast improvements and put a 2.36 million dot OLED display that renders crisp beautiful images inside the viewfinder with a much higher refresh rate and a wide viewing angle. With a lag time of only 0.005sec, Fuji claims that it has 1/10 the lag time of any other camera on the market right now. All I know is that it's the first EVF that I've been excited about using.
OLED stand for Organic Light Emitting Diode, a technology that works without a backlight and thus allows for deeper blacks and a higher contrast ratio. Inside the X-T1, it looks awesome. So much better than anything they had a couple of years ago. Not only does it show a bigger image, it has four display modes that give you shooting info, split image focusing and "portrait view," which automatically adjusts the placement of the EVF info inside the viewfinder when you rotate the camera to the vertical position.
Also, instead of placing the EVF out there on the side, like the've done with all the other X cameras, Fuji went full SLR style and stuck it right up front and center. Just like a real camera. I sometimes get confused when I go back and forth between my Nikon DSLRs and my little Fuji cameras, (I often use them in tandem) and having the viewfinders all in the same place on my cameras will make things flow much more naturally for me.
Excellent Image Quality and Full HD Video
The Fuji X-T1 features the same APS-C sized 16MP X-Trans CMOS II sensor and EXR II Processor that the X-E2 has. The lack of an Optical Low Pass Filter and a randomized pixel arrangement on the sensor makes for exceptionally sharp high resolution imagery. Paired with the Fuji XF lenses, which are awesome pieces of glass, photos from this camera rock.
I loved shooting with the Fuji X cameras, they produce such beautiful, vibrant imagery. The X-T1 is no exception, it follows on the same trend as all the others. JPEGs look stunning, and of course, you have all of the classic film simulation modes like Provia, Velvia, Astia, Pro NEG and a host of BW filters.
Full HD video capabilities let you shoot at both 30 fps and 60 fps, and you can adjust WB and set any of the film sim modes while recording. Fuji will also have a separate stereo mic for improved audio quality.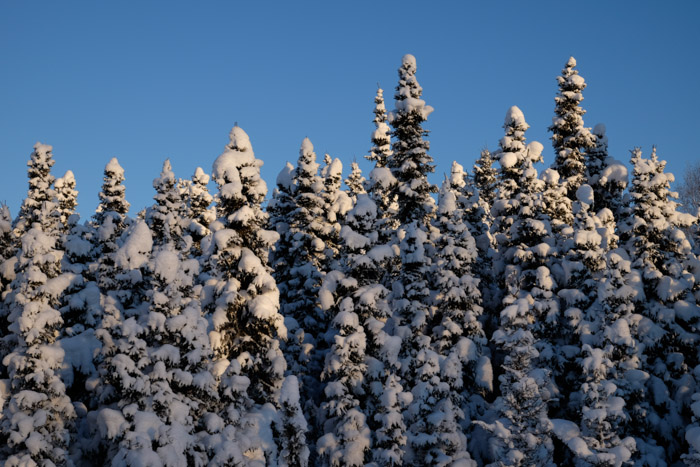 It also has improved low light performance. The Fuji engineers have included special circuitry around the sensor that controls noise at extremely dim light levels. I shot this image below at night with ISO 6400 and it holds together surprisingly well with tight grain and a very reasonable amount of noise. Normal ISO settings range on the X-T1 range from 200-6400, and can be extended to 100, 12800, 25600 and 51200.
Tough Weather Sealed Body
An outdoor camera isn't much good if it can't stand the weather. The Fuji X-T1 is built with 80 points of weather sealing on a full die-cast magnesium body, which makes it highly dust and water resistant. In addition, it's got tempered glass on the LCD. It's also good in the cold. During my initial testing period with the X-T1, I took it down to -10F and it kept working fine.
I even left it on the back porch at those temps just to see how long it would run in bare, bitter cold. The battery finally went into the red, but that was after shooting over 100 RAW images during two different outings at 20 degrees F and an hour left sitting at zero.
Bottom line, the X-T1 is built for the outdoors. It's made so that you can take it into the field with full confidence, which is something you'd expect from any pro quality camera body.
WiFi and Remote Shutter Release
I didn't try this feature out, but Fuji has apparently created a dedicated smartphone/tablet app that lets you adjust shooting parameters, focus and trigger the X-T1 shutter from your mobile device. It also has a Wi-Fi button on the top deck that lets you browse and transfer images right to your device.
Classic Design and Full Customization
Image quality and performance alone isn't what makes the Fuji X cameras special, they're built with exacting standards on a classic design that appeals to our visual and tactile senses. The milled aluminum dials on the top deck are well thought out in terms of placement and usability. +/-EV is right there where you need it. Shutter speed changes are where you'd expect them to be, as are ISO and film transport settings.
In addition, the X-T1 has six FUNC buttons that allow you to customize the camera to fit your shooting needs. You can set any of the buttons to control parameters such as focus setting, ISO, film simulation style, image size and quality, self timer, etc… Together with the Q button, you can instantly access whatever mode you want to change.
Finally, the X-T1 has a tilting LCD screen with a 3-inch, 1.04 million pixel resolution. A tilting screen is hardly a make or break thing with me, but it does give you more options when it comes to viewing images and shooting in bright light and difficult conditions.
Overall Thoughts
I love the image quality that the Fuji X cameras offer and I love the the classic design and the high performance functionality that they're capable of. I won't speculate whether the new Fujifilm X-T1 will be anyone's DSLR replacement camera, but will say that it's a well thought out, refined offering that addresses the exact concerns of an action, outdoor, adventure, travel photographer like myself.
With fast AF tracking, a high frame rate and a compact, weather sealed body that looks, feels and reminds me of my first camera, while packing in modern electronics that match the needs of current industry trends, the X-T1 is an extremely solid offering that will get the job done, and that should have very broad appeal.
In other words, this is the X Camera that I've been dreaming of. It's the camera that I've wanted ever since I laid my eyes on the X10, because I want quality, powerful features and style. The X-T1 has all those. If you've read my blog before, you know that I try to approach every subject with the same mentality, regardless of what camera I'm using. I've shot quite a bit of action with the X20 and X-E1. Where they do ok, the X-T1 will shine.
An Outdoor Photographer's Dream Mirrorless Camera
I'm not a street photographer. I'm not a wedding photographer. I'm an outdoor, action and travel photographer. I drag my cameras through the dirt. I occasionally drop them and bang then against the rocks. They get dirty and scratched, and they get rained and snowed on. They get carried up mountains and shoved into backpacks and panniers.
In addition, the subjects I shoot aren't always standing still in controlled locations. They move quickly, and often erratically, and I need a camera that will reflect the demands of my quick thinking, quick shooting, tricky light, fast moving, lightweight style of photography.
In my mind, the X-T1 fits that bill and based on what I've seen, it looks like it's going to be the best mirrorless camera for shooting sports and action on the market when it comes out. It's definitely a camera that I'd highly recommend to any outdoor shooter who's looking for a rugged, compact camera setup.
Best part, is that it has a Very Reasonable Price Tag, only $1,299 for the X-T1 body and $1,699 for the X-T1 body and 18-55mm lens.
The Fujifilm X-T1 is slated to hit the streets on March 7, but you can preorder the camera at B&H Photo, Adorama or Amazon. I can't wait to get mine!
Read more about the Fujifilm X-T1 here, and check out more of my X-T1 images over on the Fujifilm X-Photographers site, and on this post.
[iframe]<iframe width="120″ scrolling="no" height="240″ frameborder="0″ style="border:none;" border="0″ src="http://mer54715.datafeedfile.com/widget/aff_widget_prdt_generate-2.0.php?aff_num=6746&aff_net=1&widget_num=4995&sid=" marginheight="0″ marginwidth="0″></iframe><iframe src="http://rcm-na.amazon-adsystem.com/e/cm?lt1=_blank&bc1=000000&IS2=1&bg1=FFFFFF&fc1=000000&lc1=0000FF&t=danhbaisadvph-20&o=1&p=8&l=as4&m=amazon&f=ifr&ref=ss_til&asins=B00HYAL84G" style="width:120px;height:240px;" scrolling="no" marginwidth="0″ marginheight="0″ frameborder="0″></iframe>
<iframe src="http://adn.impactradius.com/gen-ad-code/79340/78389/1036/" scrolling="yes" frameborder="0″ marginheight="0″ marginwidth="0″></iframe>[/iframe]