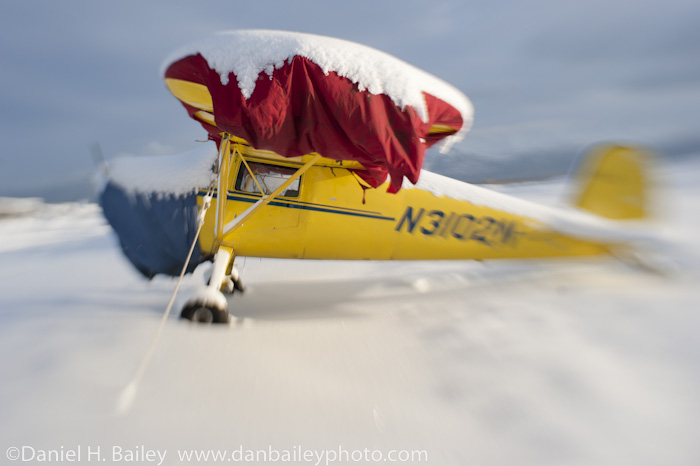 Having been a long time fan of selective focus techniques in my photography, it would only make sense that I have a tilt shift lens. Only I don't. Mostly because they're quite expensive. As much as I'd love to get my hands on the Nikon 45mm PC-E Tilt Shift Lens, It seems that every time I find an extra $1,800 to spend, I end up blowing it on something else.
So, when I was given a chance to try out a Lensbaby Composer Pro with the Sweet 35 Optic, I jumped at the chance. Who wouldn't?
Initial Impressions
I knew I'd like the thing, since I love using small, compact prime lenses, but I also knew that I'd face some challenges trying to incorporate the Lensbaby into my style of outdoor photography. For one thing, the Lensbaby doesn't talk to my camera, so in use, it's all manual focus, manual exposure lens. As an action photographer, I'm not used to that.
There's also that tilt-shift thing. I've never actually used a tilt lens, so although I had ideas of how I wanted to use it, I really didn't know how easy or hard it would be to get the hang of the tilting and shifting.
When the box arrived, I did what I always do when I get new gear. I immediately unpacked it and tossed aside the instruction manual. On second thought, I picked them back up, just to make sure I wasn't missing something really crucial to the operation of the Lensbaby.
Turns out I wasn't. It's pretty self explanatory. You slap it on the camera, toss the lens cap on my desk, where it will sit completely unused, and start tilting and shifting your way towards some fun new imagery!
It's about the same size and weight as a standard 50mm lens, and instead of those three funky knobs that the Lensbaby Control Freak has, it just has a single focus ring and adjustable optic aperture ring. More on that later.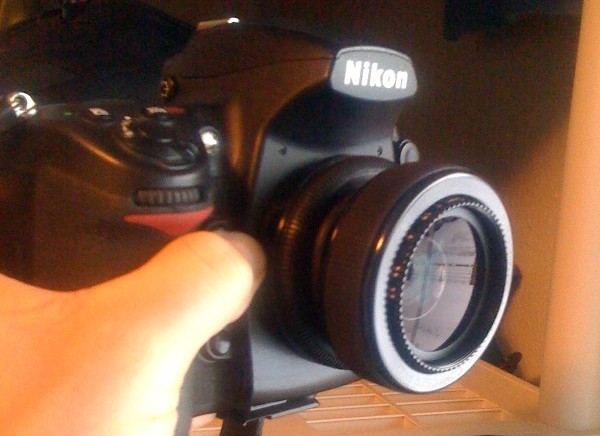 The Lensbaby In Action!
Being winter here in Alaska, I tried out the Lensbaby for the first time in conditions that were not quite the easiest for any kind of photography; in sub-zero temperatures with blowing wind, and little sunlight.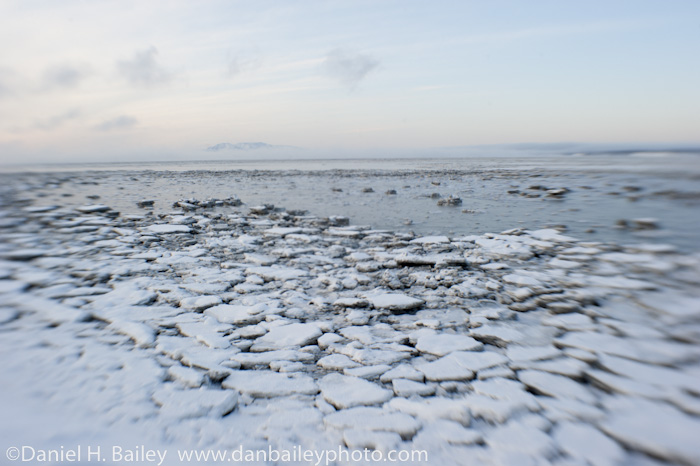 That's when I had a little reality check. Where I have extensive experience in the methods of one-handed shooting while riding bikes, I now had no automatic control of either focus or exposure.
Ok, I can deal. Getting the right exposure is simple, you simply meter through the lens, adjust shutter speed on the camera and aperture on the Lensbaby Sweet 35 Optic. Done.
Now for the focus. Shooting action takes a little more thought with the Lensbaby. Not only is it manual focus glass, it's actually kind of hard to judge your focus points in the lens, especially when you start tilting. Especially in the heavy overcast and reduced ambient light of short Alaska days at the end of November. Especially when your glasses are fogging up from the cold.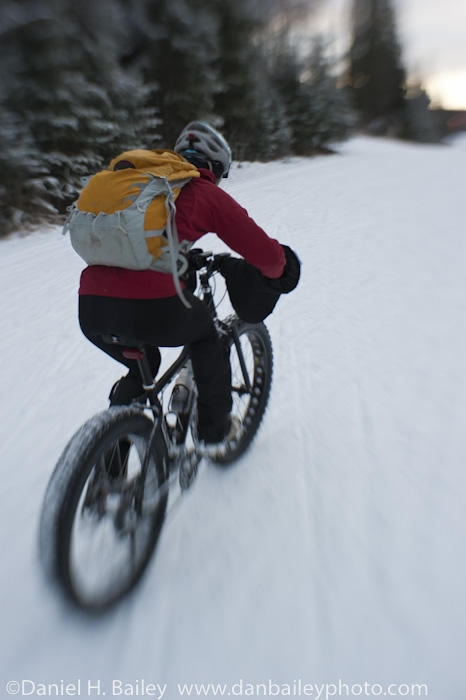 Again, I can deal. After all, I'm an adventure photographer. I do "challenging" for a living. It took me some time to get the feel of judging distances and physically changing focus settings, but I got the hang of it. Often times I'm following moving subjects, so if my relative distance remains the same, focus should stay on track.
Notice I said "should." I didn't always get my subject in focus, but when I did, the image was quite sharp. The Sweet 35 Optic is actually a nice piece of glass. More on that in a bit.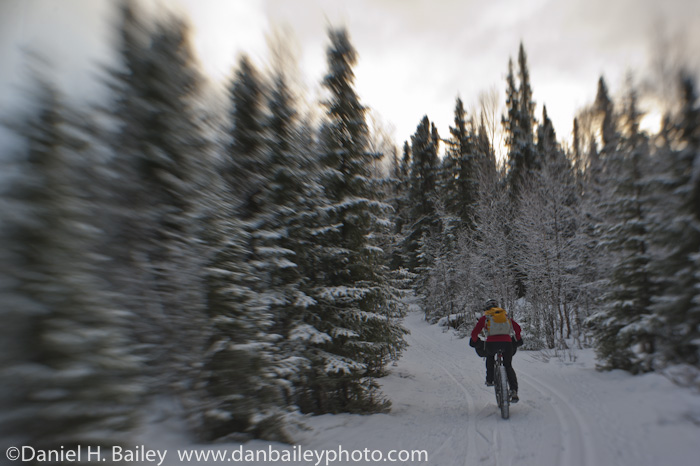 Tilt Shift
This is where things get really fun. After you've figured out all the focus and exposure stuff, you get to start tilting and shifting. Basically, the Lensbaby Composer works like this. If you want the right side of the frame to be in focus, you tilt the lens to the right. If you want the left side in focus, you tilt to the left. Same goes for top and bottom of the frame, and yes, you can combine tilting to the side and up/down at the same time. It's actually a really cool effect.
However, you can go too far. Tilt too much and you'll get vignetting. You'll also have a hard time getting anything in focus. As with the focus, though, you'll get the hang of it.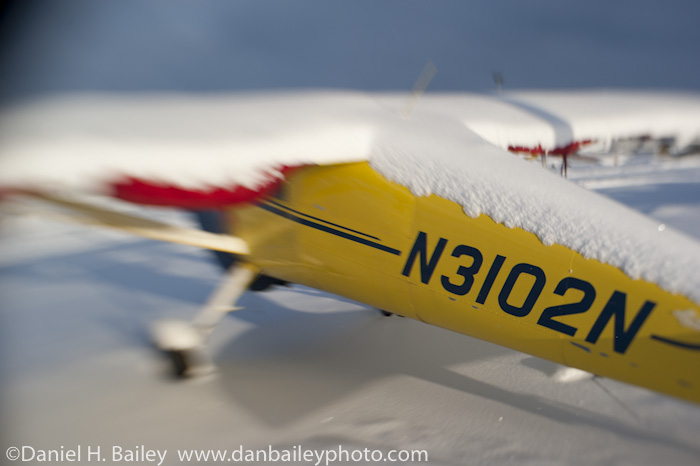 Image Quality
I'll just say right now that the Sweet 35 Optic is not a Carl Zeiss lens. That said, it's actually a solid lens that give you perfectly acceptable, and professional quality results. I wouldn't have any hesitation sending my to Lensbaby shots to a client. Pros use them all the time.
It also captures and reproduces color nicely. Again, I had no qualms with how it rendered my subject matter. During a few outings, I shot a variety of action photos, nature and portraits with it and has very satisfied with the results.
That said, I had plenty of out of focus frames, bad exposures and missed shots, mostly because I set out to try and blend it into my fast breaking adventurous style of photography. Of course, it's not like I don't screw up and shoot bad frames with any other lens in this style. When it came down to it, once I got comfortable with how the Lensbaby Composer Pro works, my success rate went up and I got shots that I'm happy with. And as long as I kept the condensation off, it performed flawlessly in the cold.
I still have lots of things I want to try with the Lensbaby, and I'll keep posting shots here and on my Facebook Page, so keep checking back. Overall, for the price, quality and creative options that the Lensbaby Composer Pro offers, it's a great lens. If you're into tilt shift photography, have played around with it on your iPhone, or even if you're just curious, I'd highly recommend checking one out; it really opens the door for adding some great new creativity to your photography.
Of course, like anything, you wouldn't want to use it ALL the time, because it will get old. Yes, Lensbaby shots are sometimes WAY overdone, but if you learn how to use it and vary the types of subtle and drastic selective focus effects that you create with it, the Lensbaby composer Pro can be a handy addition to your camera bag, especially when compared to the price of a real tilt shift lens.
Here is a wide selection of biking, aerial, nature and portrait imagery that I shot during my first few times out with the LCP. Let me know what you think.
Support this site: By visiting and purchasing through the following links, you're helping keep the content flowing on this site.
[iframe][/iframe]