Get My Creative Photography Techniques ebook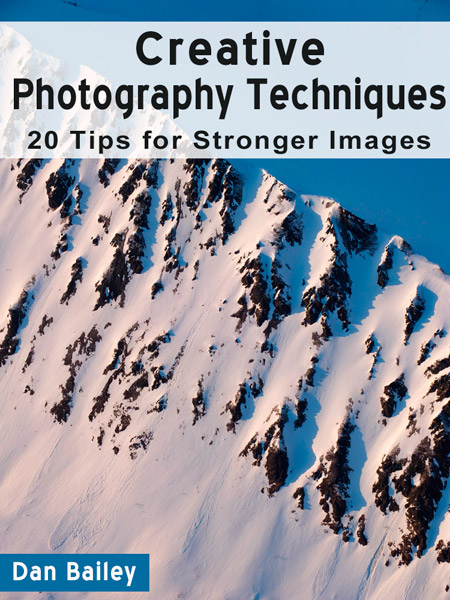 Creative Photography Techniques – 20 Tips for Stronger Images is just that: 20 simple tips to that help you break out of your creative rut and start making more powerful, more compelling photographs.
These tried and true techniques are designed to help you think actively about your image making process. Learn how to make images instead of just grabbing whatever subject matter happens to be in front of you at any given time.
Creative Photography Techniques is only available at the Amazon Store in Kindle format, however, with the Free Kindle Apps, you can read it on any device: computers, iPad, iPhone, Windows 7 and Blackberry phones or Android tablets.
Download your copy today and stick it on your mobile device for instant reference whenever you need a little bit of inspiration. Or read it cover to cover at home and get some new insight into tips that you might already be somewhat familiar with. At the price of Free, you only stand to gain, even if you already know some of this stuff.
Finally, if you do pick up a copy, be sure and leave a comment and let your other photographers friends know about the book.
Thanks!