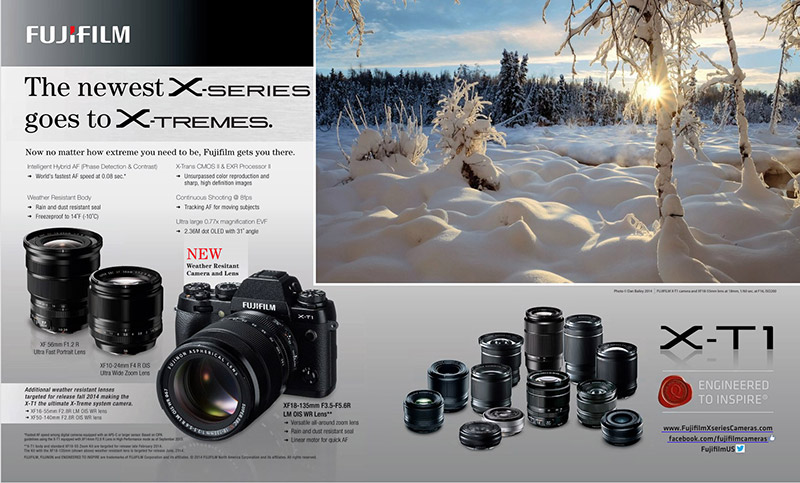 I'm super psyched to have my photo used in the very first Fujifilm USA magazine ad featuring the new X-T1 camera. It appears in the March 2014 issue of Photo District News. I shot this image in early December in Anchorage, Alaska.
I was brought in to test an early prototype version of the X-T1, and was the first US photographer to get the camera as soon as it was announced last month. Since then, I've put it through a tremendous amount of use and abuse and have shot a wide variety of pro work with the camera. I feel like the X-T1 was deigned especially for me and my style of photography, which is why I'm so excited to see this ad in print. You can read my full review and field test of of the X-T1 here.
Fujifilm has been a client of mine for a very long time. Back in my pre-digital days, I shot exclusively with Fuij film, mostly Velvia, Provia and Astia, and they first started using my images for marketing and trade show prints around 2001. See more of my recent publications and tear sheets here.
You can get more info about the Fuij X-T1 here.