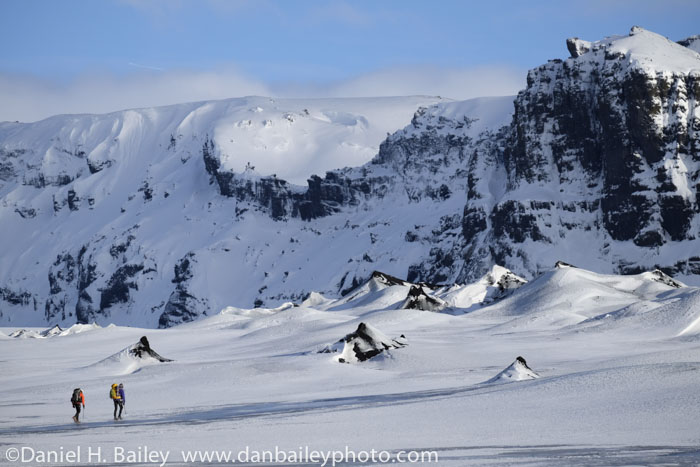 Order the Fujifilm X-T1 for only $1,299 (body only) at B&H Photo

Order the Fujifilm X-T1 with 18-55mm lens for only $1,699 at B&H Photo

As a full-time pro action, outdoor and adventure photographer, I have extremely strict criteria for what I want and need in a camera. Most mirrorless gear doesn't quite get the job done they way I need it done. As much as I love how small and light the Fuji X cameras are like the the X20 and X-E1, I still have to adapt with some pretty big limitations when I use them, and that's not ideal for me.
For the kind of fast breaking, "right in the middle of the action" mountain, sports and travel photography that I do, I demand quick and accurate autofocus performance, high quality imagery, the ability to change settings at the blink of an eye, flash compatibility and a body that's rugged enough to take a beating. For this reason, I have relied on my Nikon DLSRs in the past for most of my "serious action/adventure photography" work. Up until now, anyway…
Edit: April 2015 – I recently traded in all of my DSLR gear and have now embraced the Fuji X-T1 as my main camera system.
The Most Advanced Professional X Camera To Date
The new Fujifilm X-T1 is the X Camera matured. It's the X Camera that I've been waiting for. I love it because it's the Fuji X Camera that lets me shoot my style without limitation. And it's lightweight and considerably more compact than a DSLR, which makes it ideal for travel and use in the backcountry. And with continued firmware updates, Fuji keeps make the X-T1 even better.
For every single reason why the X-E2, the X-Pro1 and even the X100 aren't quite perfect for my wide ranging outdoor photography needs, the evolution of the X-T1 nails it. It's as if Fuji asked me personally what I'd like to see in an X camera and then made this.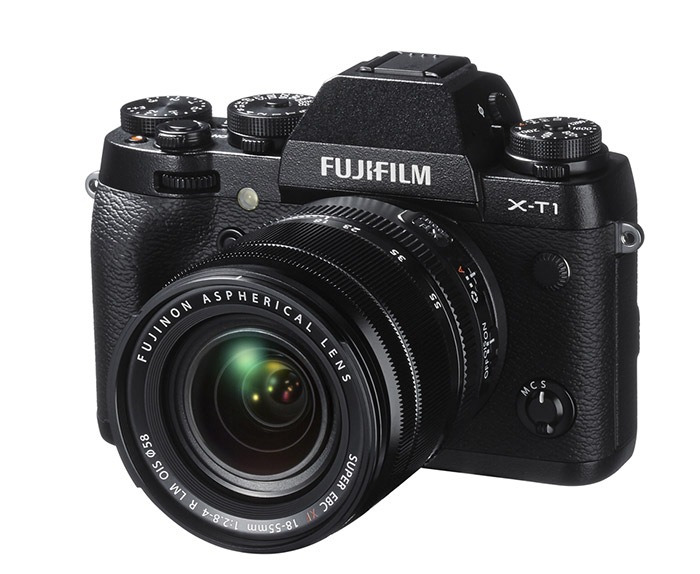 As a matter of fact, one of the Fujifilm reps did ask me that exact question last year while I was at PhotoPlus. I must have answered it right, because late last fall, they brought me on board to test out an early version of the camera and showed me what they had in mind for the final design. At that point, the X-T1 hadn't been built yet, but when I saw some 2D mockups, I thought, "well, that looks pretty cool, but will it perform?" I like my X Cameras and I like testing out gear, but as a pro, I can't really afford to get bogged down in too many different camera systems. In order to remain nimble and efficient, I need a few go-to tools that get the job done.
I shot with the prototype for a few weeks, but it wasn't until the official announcement a few weeks ago when I finally saw the production version of the X-T1. I was blown away, and since I had been the only person in the USA to use the prototype and be in on the details of the X-T1 before launch, I was able to get mine early. I'm actually the first American photographer to own an X-T1.
I got mine right after it was announced, and since that time, I've shot thousands of frames with it here in Alaska and during a recent trip to Iceland. I've shot action, adventure, landscapes, travel scenes, people and night time photos with it. I've used it in the extreme cold, the rain and the "cold rain- you know, the kind that freezes when it lands on anything. If there's anyone who has put the Fuji X-T1 through the rigors and shot more real-world outdoor images with it than I have, I'd like to know who they are.
As for my initial response to the X-T1, my answer is: Yes. It does perform. It performs beyond my expectations. Most importantly, it performs seamlessly within my style and that's what matters.
Bear with me, there's a lot here in this full review of the Fuji X-T1, but I've broken it up into clearly spaced sections. If you don't have time to read the whole thing right now, you can bookmark it, come back and easily find where you left off.
Main Specs
Fujfilm designed the X-T1 as premium interchangeable lens camera that's built to withstand the elements and deliver pro quality performance. It's the most advanced X camera to date.
The main features surrounding the X-T1 are the highly improved AF system that offers continuous shooting with precise, predictive autofocus at up to 8 frames per second, and the vastly improved clear EVF, which has the shortest display lag of only .005 sec and a huge .77x finder magnification. That's a bigger view than what you see when looking through most DSLRs, including the Nikon D810 and Canon 1DS Mark III.
16.3 megapixel APS-C size X-Trans CMOS II sensor with no optical low pass filter.
High Precision 2.36 million pixel high eyepoint OLED electronic viewfinder.
9 Phase Detect AF sensors.
Predictive AF tracking for shooting moving subjects at up to 8 frames per second.
Dust and water-resistant with 80 points of weather sealing. Freeze resistance to -10℃.
Milled aluminum dials for shutter speed, ISO, EV -/+, metering and drive modes.
Twin command dials and 6 fully customizable FUNC buttons.
ISO 200-6400, plus Low (100) and High 1/High 2 (12500-25000)
Redesigned sensor circuitry that enables extremely high ISO, up to 51200.
Wi-Fi enabled with companion remote control mobile app.
Tempered glass 1.04 million pixel tilting LCD monitor.
Full HD video at 30 and 60 fps, with Film Sim modes and external mic option.
Rugged All-Metal Weather Sealed Body
The "T" in X-T1 stands for "Tough." Fuji built the X-T1 with a rugged, all-metal chassis made of die-cast magnesium. It's actually molded with a special process that keeps it light as well as a strong.
Whereas just about every mirrorless camera out there, as well as all but the top DSLRs are made with at lots of plastic, the X-T1 body is metal all the way through, from top to bottom, front to back.
It's also got 80 points of weather sealing, including O rings on the dials, silicon rubber around the buttons, cushions between gaps and soft resin materials near the top plate, You typically only find this in pro DSLR bodies, so this shows you how much Fuji is positioning the X-T1 as a rugged professional grade camera. As someone who uses cameras in tough environments and bangs them against rocks, ice, and whatever else happens to be in my way (I move through the world a little too fast sometimes), having an all metal, weather sealed camera body is an absolute necessity for me.
I'd never take my X-E1 on a mountain expedition, or even on a day of backcountry skiing when it's dumping snow, but I've already gotten the X-T1 wet a few times and it didn't miss a blink. I'd feel comfortable taking the X-T1 anywhere I'd take my Nikon D700, and I've beat the crap out of that over the past five years. Fortunately, I haven't dropped my X-T1 yet, but I'm sure it won't be long before that happens.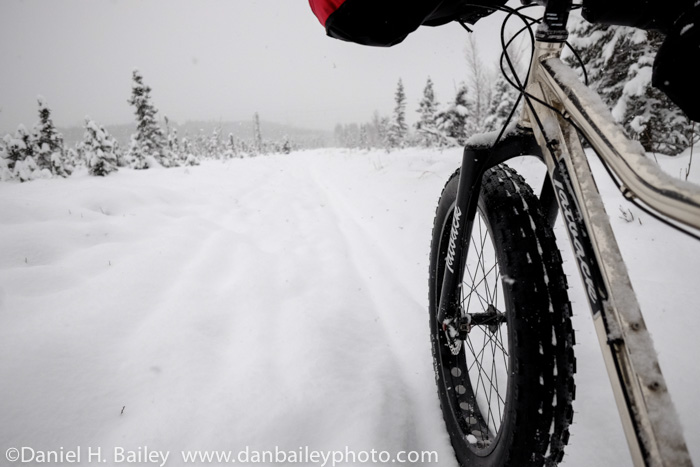 Body Design, Controls and Handling
As you can see above, Fuji took a departure from the rangefinder feel of their other X cameras and designed the X-T1 with an SLR inspired body. I love this. Rangefinders are immensely cool, but I've never really used them. I'm an SLR guy. Always have been. Most adventure and action shooters are, so I like the continuity and feel of the X-T1.

Some people have remarked about the X-T1 being a "fake SLR" because it has the hump, whereas the other X cameras don't. When you look at the back, you can see why it's designed that way. Compared to the X-E2, Fuji has gotten rid of all the buttons on the left side, and instead, they've extended the large LCD all the way to the edge.
Part of this is to allow for access to the tilting function of the LCD (more on that later). The other thing is that all of the left side buttons on the X-E1 and X-E2 have been either moved above the screen (trash and playback) or have been transformed to be controlled by top-deck dials. This make for an overall cleaner back and it allows you to make adjustments more quickly.
The other thing is that even though the X-T1 is not an SLR and doesn't have a mirror, it does have a larger EFV module than any other digital camera. Not just other X cameras, we're talking any other camera out there. The view inside the X-T1 is even bigger than what you see inside both the Canon 1Ds Mark III and the full frame Nikon D800.
When you see just how much bigger the EVF images is inside the X-T1 compared to the X-E2, you can understand that Fuji used bigger glass elements in the X-T1's EVF. The optical system is made with 3 glass elements in 3 groups, including a double-sided aspherical lens. All that glass has to go somewhere and putting it up front and center makes logical sense. Also, the hump houses a heat-transfer structure that keeps the EVF operating at an constant, optimum temperature.
I like the hump and the center placed viewfinder. I often shoot with both my Nikon and Fuji systems side by side out in the field, so having that continuity makes things that much easier for me. (More on the EVF below.)
Dials. Lots of Dials. And Buttons.
Fuji went all out with the dials on the X-T1. There are 3 main dials on the top deck that control ISO, shutter speed and EV +/-. Two sub-dials below those control metering and drive mode. I've heard people say that a separate ISO dial is unnecessary, but I've made extensive use of it so far. When you're shooting in quickly changing conditions, being able to change your ISO in a second without having to dig into the menus can speed things up tremendously.
To me, this layout makes sense and having shutter, EV and ISO at your fingertips puts you in more in control. On my X-E1, I usually used Auto ISO, but that makes you set a shutter speed limit. What if I want to go lower than that for some reason? Simple. Turn the ISO dial to whatever setting you want. On my X-T1, I don't use Auto, I just use ISO 200 and change as needed.
Below ISO and shutter speed are the two sub-dials that control drive and metering. Again, really nice, Essential, in fact. I've always had drive mode set up that way on my Nikons, so I've gotten pretty used to being able to go from S to CL to CH in a heartbeat. When you're shooting action, that's about as much time as you may have. Same thing with metering. Nice to have it right there. With the X-T1, it's the same way, with S, CL (3 fps) and CH (8 fps).
In addition, the Drive dial also has BKT, Multiple Exposure, ADV and Panorama. ADV is where you find those fun creative filters like Toy Camera and Miniature. Not essential by any means. Some people never use them. I do on occasion, because I fully embrace the fun-ness factor that Fuji packs into the X cameras, so again, not having to dig into a menu to get to those is pretty nice.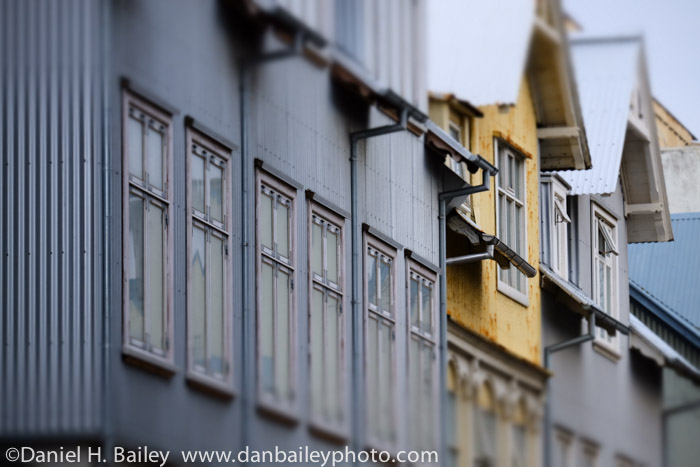 So how to the dials feel and function? They feel great. They're well placed, they work with easy movement and notched clicks. Two nice changes, the EV+/- dial has been toughened up a bit since the X-E1 and X-E2, so it's a little harder to accidentally change it when you don't mean to.
Also, a big difference with the shutter speed dial is that it rotates 360, so if you're on a low setting, like 1 sec or Bulb, you don't have to spin it ALL the way back around the other way to get it back to 1/4000. A couple clicks and you're there. Although it's a free spinning dial, you do have to press the button down to get it out of A mode, so to go from B to 1/4000, it's really two clicks and a press. Still much faster than turning it back the other way.
Finally, on the top deck, you'll find the Video Record button and the Wi-Fi button. Once again, this means that you can shoot video on the fly without having to go into the Drive menu and switch to Movie mode. You just hit the button and you're recording. Hit again and it stops.
The Wi-Fi button lets you work in conjunction with the Fujifilm Camera Remote app, and it can actually be set as one of the FUNC buttons. More on both of those things later.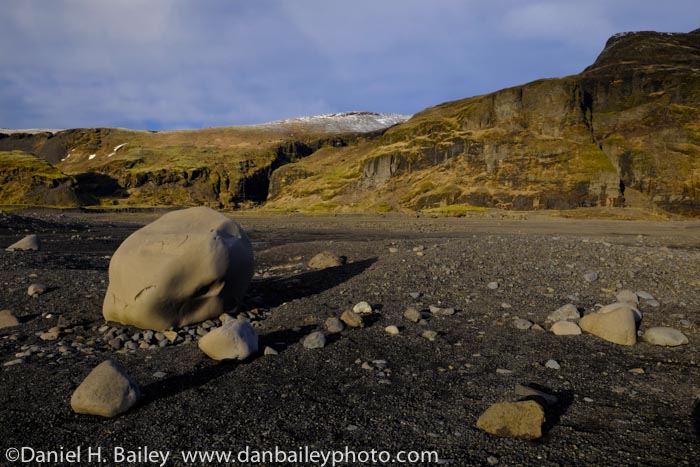 6 Programmable FUNC Buttons
The X-T1 has 6customizable FUNC buttons: 4 on the D-Pad, one on the front by the grip and the Wi-Fi button. You can set these to any one of these buttons to control any one of the following parameters: (The * notates the settings that I'm currently using for my FUNC buttons.)
AF Mode*

Focus Area*

Select Custom Setting
Face Detection
RAW*
Aperture Setting
WiFi Communication*
BKT/ADV setting
Macro*
Preview Depth of Field
Self-Timer
image Size
Image Quality
Dynamic Range
Film Simulation*
White Balance
On the back, there's also a Q Menu button, where you can access most of these settings above, whatever you don't have set as a FUNC button, as well as a Focus Assist button. Focus Assist replaces the option of pressing the rear command dial to zoom in on your image when you're focusing manually or previewing a photo. I use this function all the time. The button lives right under your thumb, so it's easy to access even when you're looking through the viewfinder.
All of the buttons and dials are well laid out, although they're smaller and more recessed than the buttons on the X-E2. I wish the D-Pad buttons were a little bigger. According to Fuji, the buttons were designed to sit flush against the body to avoid being pressed unintentionally while holding the camera.
Personally, I'd like to have the D-Pad buttons be a tiny bit bigger, but I can see why they did it like this. I actually do hit the D-Pad buttons quite a bit on the X-E1 when I don't meant to, so as much as I'd like to have bigger buttons, I'll take that tradeoff. Even though they're small, my thumb has learned where to go to hit the right setting, and they're way harder to hit accedentially.
If you have really huge thumbs, it might be a little tough for you, but I've been able to hit the right controls while wearing gloves, so maybe you'll be OK. The twin command dials are a little small as well, but again, hardly a deal breaker. Since the camera has a top deck shutter speed dial and since many of the Fuji XF lenses have aperture rings, I don't even use the command dials very much.
Also, since I don't shoot video very often, I would have liked to see the Record button be available as programmable FUNC button instead of the Wi-Fi button. However, if you were to disable this button as Record, there is no other option for triggering video. Again, that's just me. I imagine that most people who shoot video more than I do will like the instant Record button.
Tilting LCD Screen
As you can see above, the Fuji X-T1 has a tilting LCD screen. Having never owned any camera with a tilt screen before, I wasn't sure what to expect. When I first saw the 2D mockups of the X-T1, my thoughts were, "eh, I probably won't use that much."
Now, after using the X-T1, my thoughts are almost the same, minus the "eh." I don't use it much, but there are times when it really comes in handy. The screen is made with tempered glass, so it's tough, and the mechanism that holds it into place has a lot of resistance. It's not going to accidentally drop out at an opportune moment, you have to tug it pretty hard to pull out from its secure home tucked into the body.
The screen pulls out and tilts in two directions, which gives you the option to shoot at angles that would normally be difficult to get your eyes lined up straight. Think looking straight down while the camera is on a tripod. Shooting up, down or at a right angle while holding the camera away from your body. Shooting around corners. Shooting really low to the ground, like in this shot below with the XF 14mm lens.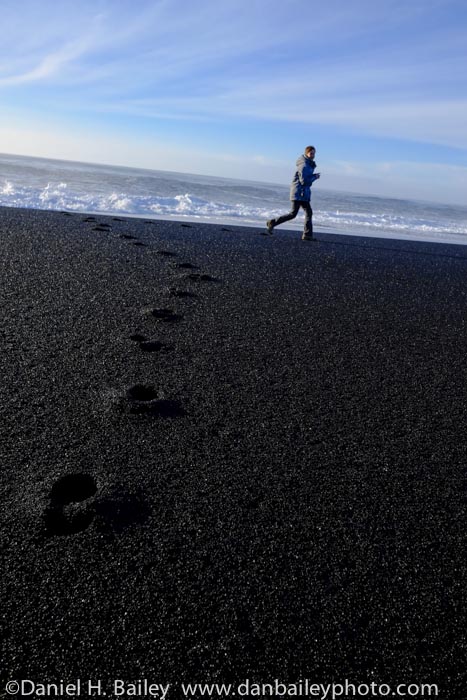 Between the super bright sunlight, the wet sand, waves that rolled in quickly, and fast moving subject, this was actually a difficult shot. I only had a few seconds to nail it. Crouching down low enough so that I could look straight into the camera while keeping a lookout for the waves in case I had to make a quick escape would have been really tough. Flipping open the LCD made this so much easier. I got the shot, flipped the screen closed and moved on.
You usually don't see tilting LCD screens on pro level cameras. In the Nikon line, you don't get one until you drop down to the D5300, so I can see how the whole tilting screen thing has a bit of an amateur feel. Did Fuji try to cram too much into the X-T1? I don't think so. For me, it's hardly a make or break item, but how that I've used it, I'm glad that Fuji included this feature.
I see it as just another professional tool. After all, we pros are always trying to get different and unique angles with our photography, why shouldn't we embrace a tool that helps us get those angles without having to crane our necks and bodies and force ourselves into really uncomfortable positions? Could also be a really handy tool for shooting video.
Other Features
Memory card door: The X-T1 has a side memory card compartment door that operates much like my Nikons. Feels familiar. A little less burly, but I prefer it over the compartment at the bottom. Of course, shooting 16 GB cards, I rarely have to change cards, especially when shooting JPEGS.
Battery Life: This is still a limitation of mirrorless cameras, the batteries don't last nearly as long as DSLR batteries. The X-T1 is rated at 350 frames, but I've gotten well over 1,000 shots per charge while shooting a combination of JPEG and RAW. I always recommend getting at least one extra battery with any of these smaller cameras. It does work well in the cold, one night I shot over 100 RAW images with it at between 0 and minus 10 degrees F and then left it on the porch for about an hour in those temps before the battery finally died. So, overall, not bad, but I still carry an extra battery everywhere I go.
If you need more battery life, you can always get the optional vertical grip that holds a second battery and thus doubles your available shot count. It also has a second set of command dials, AF/AE Lock buttons, Focus lock button and a shutter button. I haven't tried the grip, but I've heard that it's very comfortable to use.
Intervalometer: The X-T1 has a built-in intervalometer that lets you set the number of frames, interval and initial delay until the camera starts shooting. This means you can do time lapse with the camera.
Panorama: All the Fuji X cameras have panorama mode. It seems to be getting better, which is a function of the image processor. Sometimes it gets confused, but when it's right on, you get a great image. Click to see this pano shot at full size.

The Fuji X-T1 in Use
Fuji did an amazing job with the X-T1 design, every single aspect of the camera is very well thought out. Coming from DSLRs and some of the other X cameras, the slightly smaller X-T1 fits perfectly in my hands. I love the compact size, I like the layout of all the buttons and controls and I love the body contour. Like I said above, I wish the D-pad buttons were a little bigger, and the twin command dials are a little small, but aside from that, it's easy to shoot with both hands or with one hand.
In fact, the milled top deck dials make it really easy to use with one hand, because all the controls are so easy to manipulate. You're either turning them with your index finger or thumb, or bringing your left hand up to quickly change something before letting go to quickly reach for whatever it is that's making you shoot one handed again.
With it's pronounced grip and solid design, the X-T1 has a very professional feel to it. It's balanced quite well, not matter what glass you've got out front. I've used it with a variety of lenses, from pancake to long zoom, and with every setup, it handles extremely well.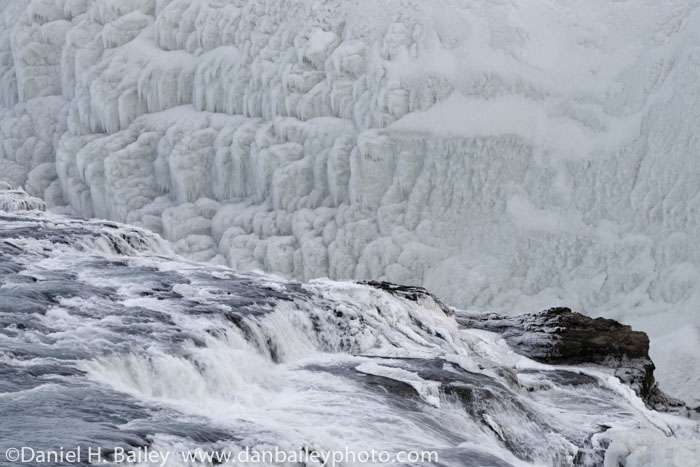 I also love that the X-T1 is so versatile. Stick on the XF 55-200mm and you've got a long lens pro action rig, attach one of the short fixed teles and you've got a mean, lean portrait shooting machine, or slap on a pancake and suddenly you've got something that walks and talks rather like an X100S. Same sensor, same colors, but with a way more advanced AF system, plus the option to switch lenses if you get tired of just one viewpoint.
My favorite lens to use with the X-T1 is the XF 14mm ultra wide angle. That lens is so good, that it feels like I'm shooting full frame, but with much less weight and bulk.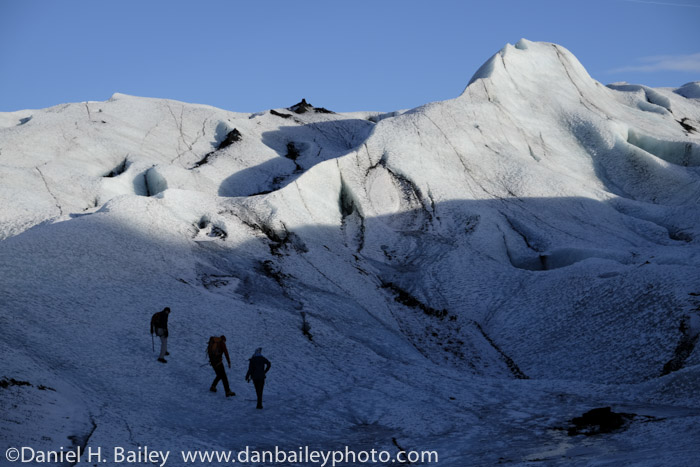 Finally, a Clear, Usable EVF!!
Up to this point, I have hated every electronic viewfinder that come into contact with. I love that the X20 has an optical viewfinder, but it's pretty small. With the X-E1, I hold my nose on those rare times when I actually look through the EVF. With that camera, I usually shoot while looking at the LCD, but to me, that's not what it's all about. While I do like having the option of using an LCD sometimes, I just don't feel like I'm in full control. It's kind of like driving from the back seat.
The X-T1 has a brand new High Precision 2.36 million pixel high eyepoint OLED electronic viewfinder that has a much higher refresh rate and a bigger view than any other camera out there. At .77x, it's even bigger than the Canon 1Ds Mark III and WAY bigger than the X-E2.
It's so big, in fact, that if your eye isn't right up to the cup, you might have trouble seeing all the way to the edges. If this is an issue, you can always switch from FULL to NORMAL mode to shrink the view. However, I wear glasses, and even though I have to look around a tiny bit to see everything in the X-T1's viewfinder, (it's like sitting close to a big screen movie) I still keep it on FULL and don't really see this as an issue. I like big.
In addition, the EVF displays shooting info inside the viewfinder, and it even has an auto-rotate feature that turns both the image and the info into the correct orientation when shooting verticals. Nice touch.
This picture below shows you the difference in size between the X-T1's EVF and three other popular digital cameras. Note: The camera review site where this came from has obviously mislabeled the X-T1 as X-M1, but the image on the top left is indeed the viewfinder from the X-T1.
Aside from FULL and NORMAL and VERTICAL, the X-T1 also has DUAL mode, which lets you view a a secondary split image or highlight peaking overlay when you're focusing manually. You don't have to use the DUAL screen with manual focus, though, that's just an option.
I've actually used manual focus quite a bit on the X-T1. It's good enough for shooting portraits and other critical work, especially if you have a bright lens, like the XF 35mm f/1.4 and the awesome new XF 56mm f/1.2 short tele/portrait lens. I even used MF when shooting the northern lights while in Iceland. In total darkness, the AF wasn't able to grab anything, so I focused manually and was still able to get sharp images.
Looking through the viewfinder, the screen was bright enough for me to visually achieve sharp focus on snow covered ridges in the distant mountains. When using MF, you can set the camera so that as soon as you start turning the focusing ring on your lens, the camera will automatically zoom to help you focus better. It's the same as if you pressed the Focus Assist button.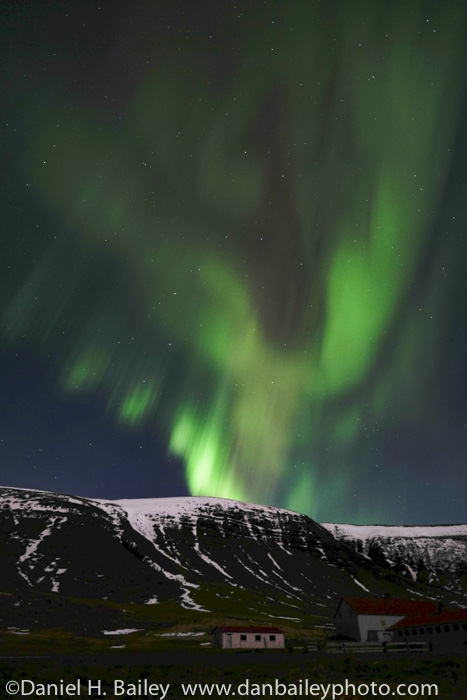 The EVF GUI has been totally redesigned as well. On the X-T1, you have the option to turn on and off any number of elements inside the EVF, including a grid, histogram, all your shooting info, ISO, shots remaining, battery charge, EV+/- and more. Nothing overlays over the image in the viewfinder, but for ultimate creative immersion, you can turn off all the tools and just get lost in your scene. You could even save that option to a Custom Shooting menu and either access it via the Q button (it's the first setting in the menu) or assign it to one of the FUNC buttons for instant recall. Hmmmm….. I think I just made up my own Custom Setting #1.
Real Time Exposure Changes Reflected in the EVF
Another nice thing about the EVF is that if you reach for the EV+/- dial or change the shutter speed/aperture when you're shooting in manual mode, your exposure changes will be reflected in the EVF view. This means that the EVF image will get brighter or darker depending on what you change. Not all mirrorless cameras do this. Combined with the option to show a histogram inside the viewfinder, the X-T1 gives you really good control for making real time exposure changes while you're shooting. This has definitely helped me when shooting in tricky light.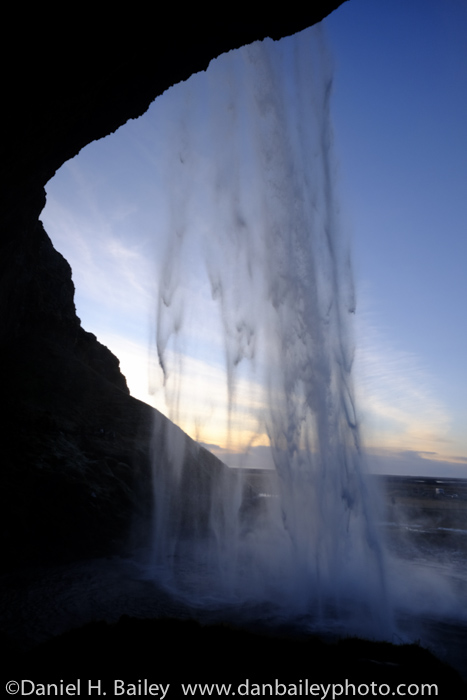 So, here's the deal with EVFs, at least for me. I suspect that it might be the same for many of you DSLR users out there too. As good as the scene looks on the back LCD of today's digital cameras, I much prefer to look at my subject through the viewfinder when I'm shooting. It just makes me feel more connected to whatever it is I'm photographing. With its super fast refresh rate and huge size, the new EVF on the X-T1 is a real game changer.
On this camera, I find myself using the EVF almost 90% of the time. Although it's not quite the same intrinsic "realness" as what you get with a pentaprism and a mirror on an SLR, it's pretty damn good. It's completely usable. When the light is good, the clarity is amazing. You almost don't even know that you're really just looking at a tiny little TV screen. The digital effect is obviously more noticeable when you're shooting in dim light, but at least it will brighten up to show your subject better. When shooting in really dim light with a DSLR, you can't see anything unless you switch the camera to Live View.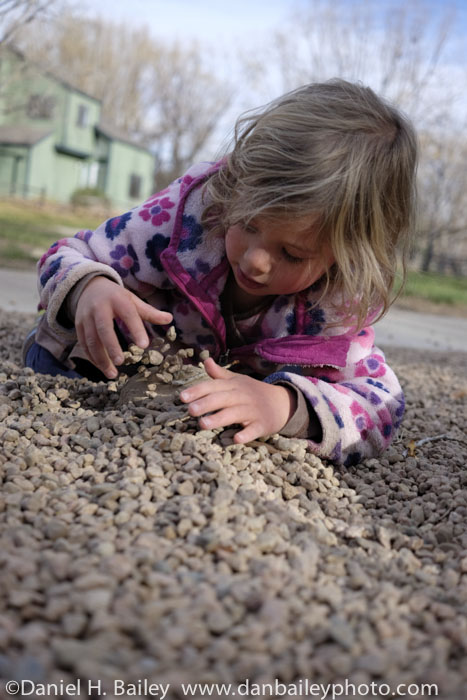 How the Fuji X-T1 Shoots and Performs
Of course, all the ergonomics, cool metal dials, metal chassis and super bright EVFs don't mean anything if the camera can't deliver. Let's take a look at how the Fuji X-T1 actually performs in real life situations.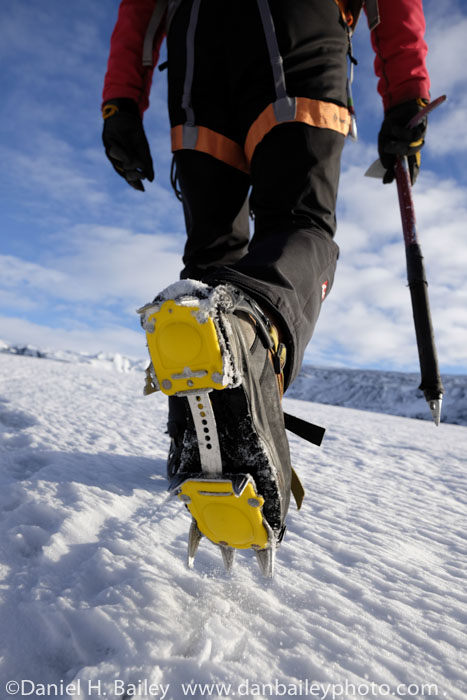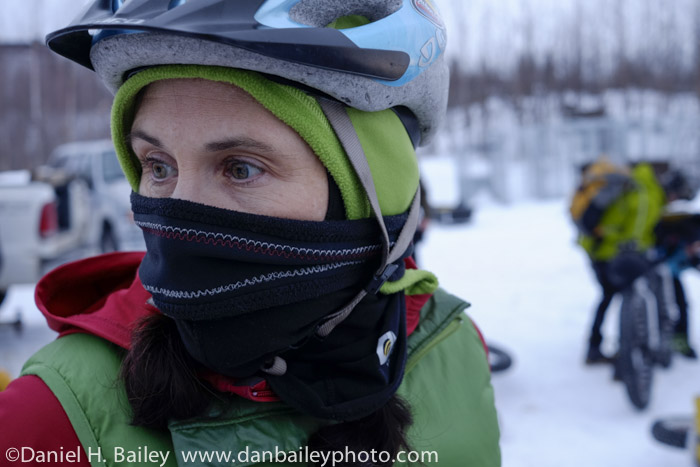 Autofocus
First thing we'll cover is the AF system. I won't go too much in depth here because I've already written a detailed look at how well the X-T1 tracks moving subjects. You should read this post, because the results are pretty impressive.
Whereas the X-Pro1, X-E2 and X100S will lock onto moving subjects and track them at up to 3 frames per second, they're not really action cameras. I've shot action with both the X-E1 and 2, and compared to what I'm used to with my Nikon D700 and AF-S lenses, it's severely limiting. You have to work really hard to nail it and you often end up with lots of out of focus frames.
Like the X-E2, the X-T1 has 49 selectable AF points, 9 of which are phase detect points right on the sensor. In single shot AF-S mode, the camera focuses very fast and probably quite comparable to the other high end X cameras. However, AF-C mode and CH is where the X-T1 stomps all over the other models in the line.
The X-T1 has been designed with a brand new predictive AF system that enables follow-focus and tracking at up to a whopping 8 frames per second. That's HUGE. That's faster than my Nikon. That's what makes the X-T1. Also, whereas previous X camera AF was only able to track and capture speeds equal to a running child, the X-T1 has is capable of following subjects that move at speeds of up to 40 km/h.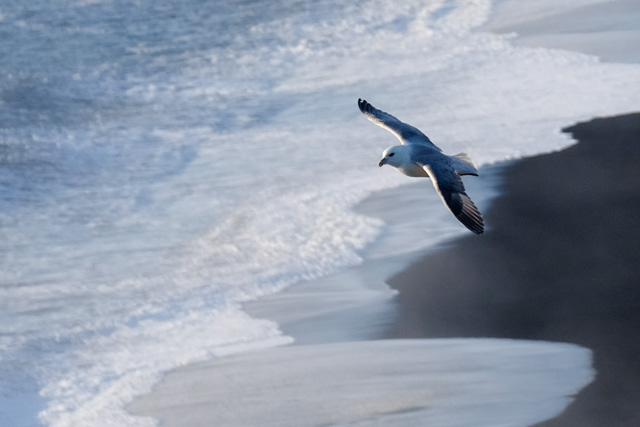 The big advancement is that it doesn't just track, though, the X-T1 actually features built-in movement prediction algorithms that have been programmed into the camera. It also has an increased buffer memory (double that of previous models) that can handle up to 20 RAW captures at full frame rate. Other X cameras will only handle 8 before slowing down. Using one of the new UHS-II SD card, this number jumps to 40 frames. I've been shooting with one of these cards and I can attest that it's VERY fast.
Some X-E2 owners are wondering if their AF systems could be beefed up with a firmware update. I don't know the answer to this, but I suspect that the AF advancements on the X-T1 do not lie in the software alone. There could be mechanical/hardware advancements inside the X-T1 as well, which help it achieve this kind of performance, but I don't know if this is the case.
From what I've seen in my real-life outside shooting tests, the AF system on the X-T1 rocks. It's light years beyond the X-E1 and what I saw during my brief time using the X-E2. Don't get me wrong, the X-E2 is incredibly fast, but it just can't hold a candle to the X-T1 when it comes to shooting fast subjects at 8 frames per second in AF-C mode.
The Game Changer
Above all else, this is the game changer for me. Since I shoot things like skiing, biking and running, having quick and accurate AF and a high frame rate are the two absolutely essential things I need in my cameras. I'll sacrifice a little bit of quality in order to get that, which is why I never made the jump to the D800, 4 fps is almost crawling. 5 is doable. I prefer at least 6.
With 8 fps and predictive AF tracking, the X-T1 is an incredible, solid performer in the action department. It eats fast moving subjects for breakfast and leaves plenty of room for lunch. It basically gives you DSLR performance in a small package. Is the AF system comparable to a Nikon D4? Probably not, although I did a low light test against a Nikon D7100 and when it's dark, both cameras did about the same, which means that neither camera did very well. They both hunted and had a hard time finding a subject.
Focus performance depends largely on the amount of light and contrast you have, as well as the lens you're using. The DSLR guys have been refining their systems for decades, whereas Fuji has built a brand new lens lineup from scratch in the last couple of years. They're good, and some are better than others, but from my tests with the X-T1 using a variety of different lenses, it gets the job done.
Bottom line: The AF system on the X-T1 is a remarkable advancement and it delivers as promised. I would absolutely rely on this camera to deliver pro results when shooting just about any action subjects that I typically photograph. (If you're not familiar with my work, you can click the HOME page at the top and check out what I do.)
Image Quality
Of course, super fast AF is just a means to an end. Creativity, light and composition are the things that count in photography, so let's see how the X-T1 images look. This will be somewhat of a short section for two reasons. Since the X-T1, X100S and X-E2 all share the same sensor and image processor, they all produce essentially the same quality imagery.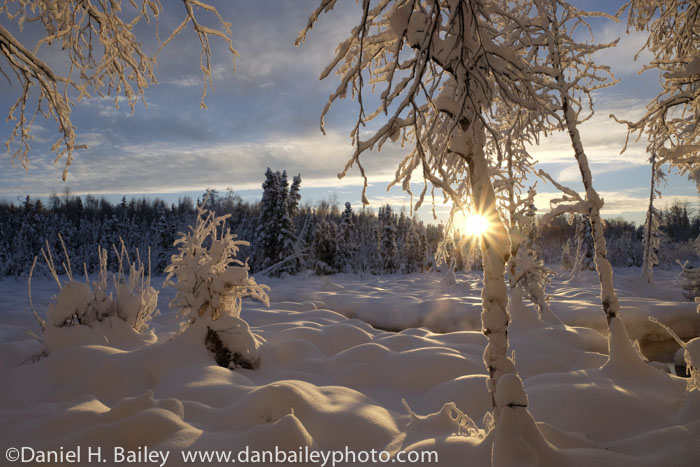 Also, I wrote a piece last week that shows you 12 full size image files from the X-T1. If you haven't checked out this post yet, click here and you'l be able to zoom in and inspect a number of different images at full resolution.
If you've shot other Fuji X cameras, then you already know the scoop. If you haven't, here's the deal. The high end Fujifilm cameras use the 16MP X-Trans CMOS II sensor and EXR Image Processor II. Since they arrange the red, green and blue pixels on the sensor in a random, irregular pattern, they can get away with not using an optical low pass filter, which increases resolution and detail. The result is that the images from cameras like the X-T1 are incredibly sharp and brilliant.
In addition, Fujifilm combines decades of film experience to produce excellent color reproduction in their digital imagery. The X-T1 includes all of the film simulations of the other X cameras, including Provia, Velvia, Astia, Pro Neg Hi and Low, a few B/W modes and Sepia.
I love using these different color modes, because it gives you a wide variety of creative options when the light isn't ideal for shooting "regular" color, or when I just want a different look. Different subjects lend themselves well to different color and tonal palettes, and the X-T1 film simulations give you more than enough creativity to handle any photographic situation.
Another thing with the Fuji images is that their JPEG processing engine is incredible. In fact, many photographers who shoot Fuji cameras just shoot JPEG all the time. They're that good. Why mess with RAW when you don't need to? If JPEG gives you the look you're going for, then you're golden, and you saved some hard drive space.
Again, the X-T1 follows suit. The images JPEGs look amazing with excellent tone, sharpness and color. As good as they are, though, not all situations are ideal for shooting JPEG. You want to shoot RAW when you're dealing with high contrast and challenging tonal ranges, such as in these situations below.
I actually did shoot both of these in RAW+JPEG, but since Lighroom doesn't yet recognize the X-T1 RAW files (update coming soon) I can only show you the JPEGs. As soon as I'm able to process the X-T1 RAW files, I'll do a full comparison against the JPEGs. (Photo Ninja software reads the X-T1 files.)
Low Light, High ISO
Reducing noise, especially at high ISO levels and when shooting in low light is a huge concern, especially when you're dealing with smaller sensors. The Fuji APS-C size X-Trans sensor is not full frame, so it has slightly smaller pixels than say a D800. Smaller pixels mean less light gathering capabilities, so each one has to do as good a job as it can.
In trying to combat noise on the X-T1, one of the things the Fuji engineers did was to redesign the actual circuitry around the sensor, which has reduced some electromagnetic issues that arise from bundles of wires being so close to the sensor. They also implemented additional heat dissipation, (a hotter sensor can cause an increase in noise) and addressed ways to retain color consistency with regards to how the sensor reproduces blacks.
These advancements have given Fuji the confidence to include high ISO speeds of 12500, 25000 and even 51200.
Sounds good on paper, but does it work? Is it usable? In my tests, the X-T1 does a great job when shooting at high ISO. It's considerably better than on the X-E1. There's very little noise at ISO 800, and even when you go higher, it's very manageable; no worse than high speed 35mm film grain used to be. In many cases, you'll find it to be better.
Here are some examples below. Click on the images to see full size images. You can zoom all the way in and see for yourself.
Example 1: Winter Portrait. Shot at ISO 800. Click for full size.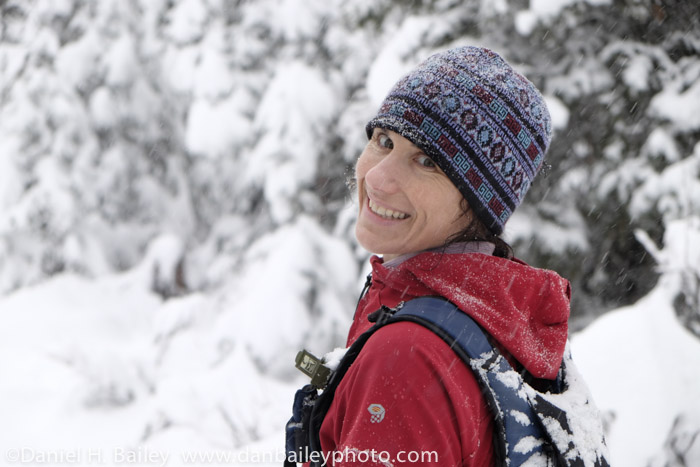 Example 2: Out the airplane window. ISO 800 More dark subject matter, click for full size.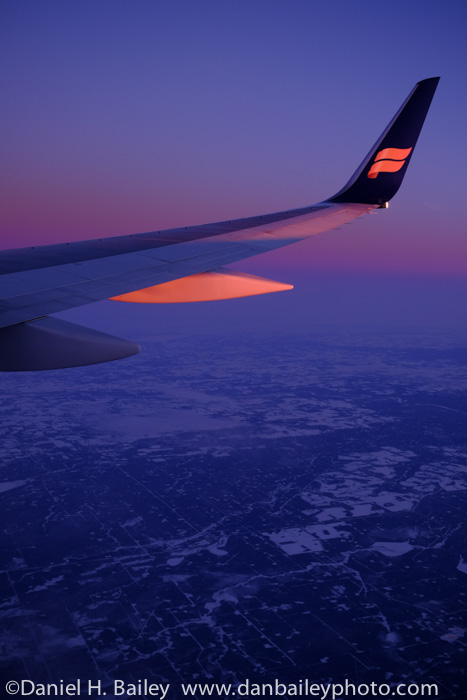 Example 3: Another winter portrait. Shot at ISO 1600. Click for full size.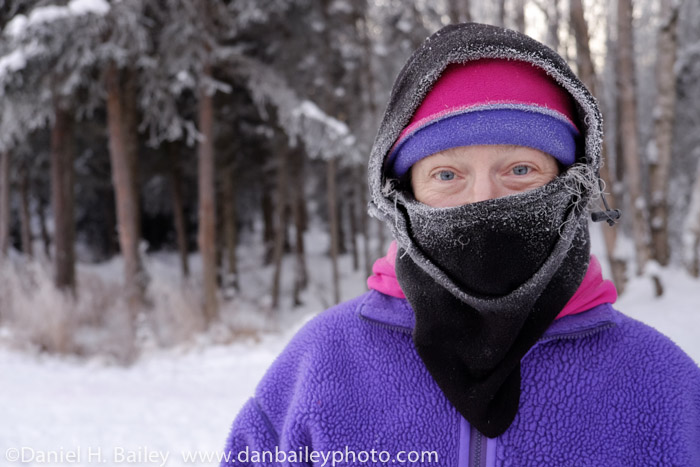 Example 4: Snow on Trees. Shot at ISO 6400. Click for full size.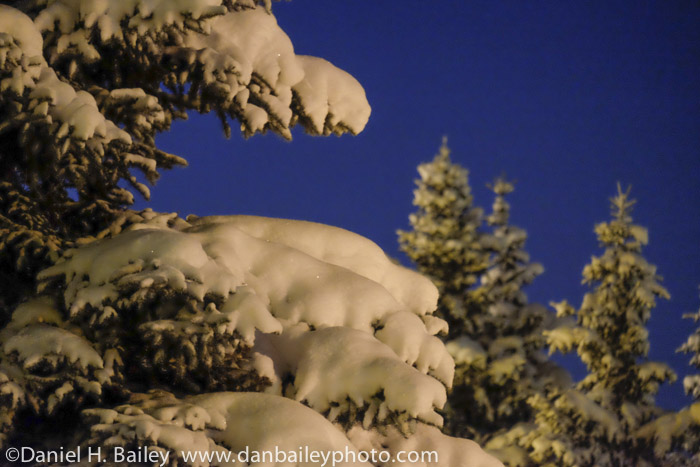 Example 5: Backpack in the dark. ISO 51200. Click for full size.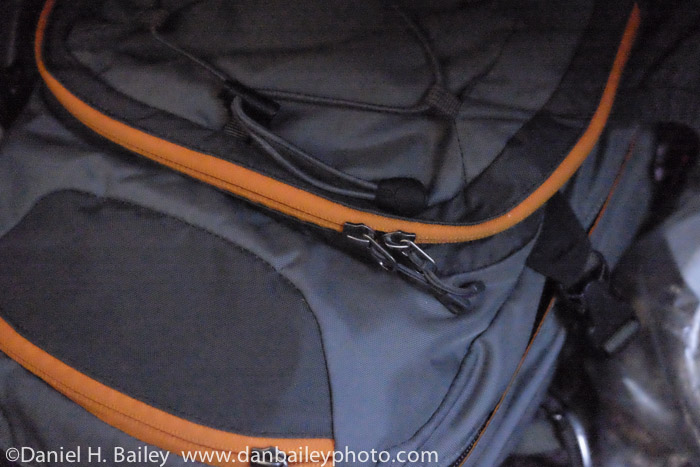 Comes with a Flash!
The X-T1 doesn't have a built-in flash. Instead, it comes with a tiny little flash, the EF-X8. It has a guide number of 11, which isn't great, but there are two things about it that are. One, is sits up higher off the top deck than a standard pop-up, which means better red-eye control.
Second, and more importantly, the X-T1 has an option that lets you turn off the TTL pre-flashes. This means you can use it as a commander to control any number of other speedlights and flashes. Of course, they have to be in Manual mode and optical slave mode, but that's no big deal. Ask David Hobby what you can do with a couple of manual flashes and a trigger.
I haven't played around with the flash much, but I'll post when I do.
WiFi Remote Camera Control App
Fuji released a brand new remote control app called Fujifilm Camera Remote. It works in conjunction with the X-T1's WiFi button. You press the button, connect your mobile device to the X-T1 WiFi network, fire up the app and you can control the camera right from your device.
You can shoot remotely, set things like ISO, aperture, Film Simulation, etc… and even focus and fire the shutter by simply touching the screen on your phone or tablet. Then, you can view, import and share photos right from the camera to your device. You can even set up geotagging with the X-T1 through the GPS on your phone.
It's actually pretty cool. I've made extensive use of this app, mostly to transfer select images to my iPhone, which I used to share images while I was in Iceland. All of my image posting during the trip was done this way. Here's a video from Canadian Reviewer that shows you how it works.
Conclusion
Fujifilm hit it out of the park with this one. The X-T1 is a breakthrough camera that's been carefully thought out, very well designed and filled with some incredibly advanced and useful features. Up to this point, mirrorless cameras simply weren't up to the task for outdoor action, adventure and travel shooters. They either were't rugged enough, fast enough or versatile enough. Or, they just didn't appeal to many shooters because they didn't "look" like cameras.
With its classic design and hot rod performance under the hood, not to mention the really nice collection of quality glass that Fuji is building, the X-T1 is sure to appeal to a very wide range of photographers. Aside from the obvious slew of adventure shooters who are simply tired of carrying around their huge, heavy gear in the backcountry, I see this camera as a great choice for any outdoor photographer who wants a more lighter and more rugged camera system than what they've been using.
The X-T1 is also an ideal camera for travel. I used it exclusively for a week in Iceland. That was actually the first time I took my X20 on a trip and didn't even touch it, and I LOVE that camera! I was actually traveling with someone who had a Nikon D800 setup. Within hours, she was jealous of my small, compact kit and also of the really nice creative options that I was able to pull off when the light got bad. By the end of the week, she was cursing me for making her rethink her entire travel photography setup.
As someone who has been shooting exclusively with DSLRs for over 20 years, the X-T1 is a breath of fresh air, because not only does it perform, it also has a huge "fun factor." All the Fuij X cameras do. They've done something really right with their approach to photography. They make you love your camera again. Ask any X camera owner.
Also, there's just something special about the way they've incorporated the color palettes from their most famous films into these awesome little cameras.There's a reason why so many people used (and continue to use) the old Fuji Films, they had a great look. Ultimately, photography is not about pixels, it's about tone, color and creativity. The Fuji cameras put that concept right out there on the front end of the picture taking process where it should be. They give you the kinds of options that foster concepts like style, artistry and vision.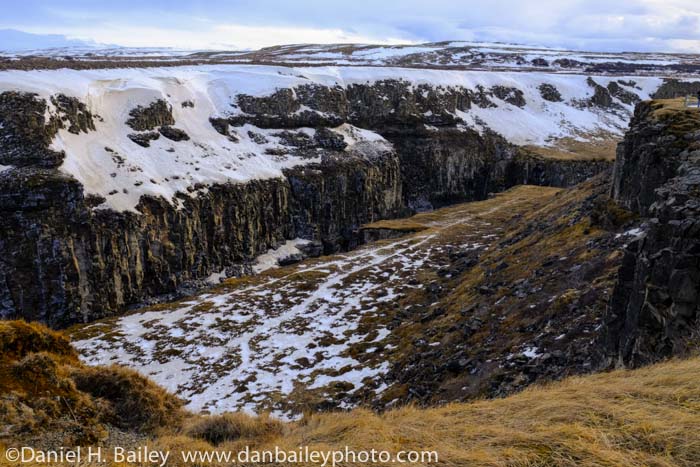 For all that it can do, there's no reason why the X-T1 couldn't be your only camera. It's really a hot little number that's capable of doing everything, and for many people, it could easily replace their DSLR. Image quality is top notch, as good as the X100S, which many pros totally RAVE about. It's actually a very competitive price, especially when you consider that the Nikon Df costs almost twice as much, is WAY bigger and doesn't have many of the creative options and the aesthetic style that the X cameras pack. It's the same price as the Nikon D7100 with the same size sensor, a faster frame rate, a much smaller body, manual dials and all the Fuji X camera colors and film simulations. Although the D7100 is a great camera, I can see many reasons why people would choose the X-T1 over that one.
If you're not ready to dump the DSLR yet, (I'm not either) the X-T1 makes an excellent companion camera for those times when you want to save on weight and bulk, but still need the performance of a pro grade camera. Maybe you'll shoot the DSLR for some things and use the X-T1 for traveling and times when you want to go light. You'll probably find yourself using the DSLR less and less. That's how it's turning out with me.
Mirrorless cameras have finally arrived, and with the X-T1, they've just taken a huge leap forward. I'm sure the other cameras will catch up soon, (they always do) so from that standpoint, it becomes a question of using a camera that feels good in your hands, produces photos that YOU love, and gets the job done the way YOU need it done.
For me, the X-T1 fits that bill and I'll be excited to keep using and take it on more trips. Let me know what you think!
I've rarely used my Nikon DSLR in the last year, whether this is because my trusty XT1 does a lot or because I look at your work and think, "Pahhh this Nikon, I don't need that big bulky thing in my bag today. If Dan and others get such work with XT1 or similar, then so can I".
I took the X-T1 and D700 to Belgium last year...should have just left the Nikon at home. The color was so much more true with the Fuji.
Support this site: The Fuji X-T1 is starting to ship now, but in limited stock. B&H Photo and Adorama are both shipping the X-T1 body right now, but still taking preorders on the body/lens kits. I imagine this being a very popular release, so if you want one right away, you might think about ordering yours now.
You can show your appreciation for the time and effort that it has taken me to compile and write this very detailed review by purchasing either the X-T1 or some of the Fuji XF lens through the links below. It won't cost you anything extra and it helps keep this site running. Thanks so much!
Order the Fujifilm X-T1 for only $1,299 (body only) at B&H Photo, Amazon or Adorama

Order the Fujifilm X-T1 with 18-55mm lens for only $1,699 at B&H Photo, Amazon or Adorama
[iframe]<iframe width="120″ scrolling="no" height="240″ frameborder="0″ style="border:none;" border="0″ src="http://mer54715.datafeedfile.com/widget/aff_widget_prdt_generate-2.0.php?aff_num=6746&aff_net=1&widget_num=4995&sid=" marginheight="0″ marginwidth="0″></iframe><iframe style="width:120px;height:240px;" marginwidth="0″ marginheight="0″ scrolling="no" frameborder="0″ src="http://ws-na.amazon-adsystem.com/widgets/q?ServiceVersion=20070822&Operation=GetAdHtml&ID=OneJS&OneJS=1&source=ss&ref=ss_til&ad_type=product_link&tracking_id=danhbaisadvph-20&marketplace=amazon&region=US&placement=B00HYAL88W&asins=B00HYAL88W&show_border=true&link_opens_in_new_window=true&MarketPlace=US"></iframe>[/iframe]