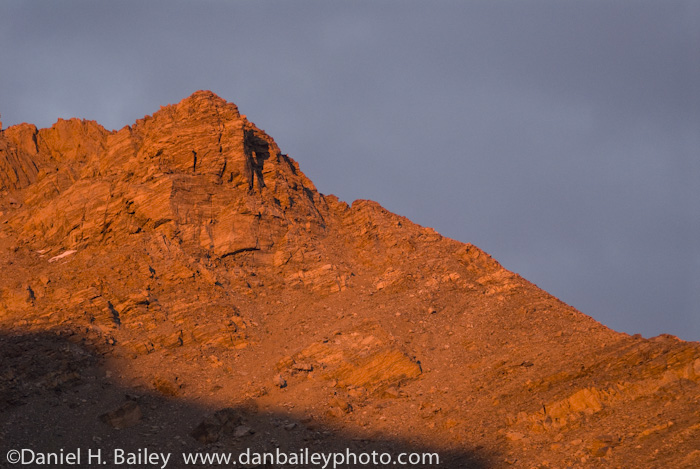 Hello and welcome to my newest readers. If this is your first time here, or if you've only read a handful of my articles, then you may not know how much stuff lives buried in the archives on this site.
Even if you're a regular reader, you're likely to miss a few posts. Totally understandable. You can always subscribe and catch up via email.
So, to introduce you to the flavor of this blog and get you up to speed, here are 10 recent post that illustrate the types of gear and book reviews, creative tips, lighting tutorials, introspective rants, witty humor, and general photography related banter that I post each week.
Hopefully you'll find some of this stuff useful, or at least mildly amusing. If so, then stick around and explore the world of outdoor photography with me. Then subscribe. Share this post. Leave a comment. Say something. Or don't. At any rate, thanks for reading.
As I wade through the endless ocean of photography gear, I pull out and review those items that I feel are relevant to outdoor shooters so you don't have to. This one is a look at 3 good quality carbon fiber tripods that all cost under $250. Think "affordable" but not "cheap." Another post of this type is my Best Budget Wide Angle Lenses review.
Often times I write my own insight about photography. However, in this popular post, I asked 8 accomplished landscape photographers, including Ian Plant, Guy Tal, Jim Goldstein and Bret Edge to give me their own insight on photographic inspiration and the creative methods they use to approach their subject matter. Great images and words of wisdom from some truly talented photographers.
Many of my reviews are real world comparisons between two pieces of similar gear. Rather than give you all the specs, which you can easily find elsewhere, I give you my practical analysis that's based on things like experience, usability, value, weight and price, not numbers. I clearly outline why you should consider one over the other based on your own experience, and I don't always tell you to buy the more expensive item. (If you're a Canon shooter, check out Which Canon Speedlite Should You Get? 580EX II vs. 430EX II vs. 320EX vs. 270EX II.)
Tips are always great, because they're usually concise, easy to digest and easy to pass along on Twitter and Facebook. Sometimes a few easy tips are all that's needed to get you thinking differently and churn up your own creative juices. Sometimes my tips revolve a specific piece of gear, such as my 4 More Reasons Why I Love My 85mm f/1.8 lens article.
Sometimes I throw in a little humor to mix things up and to remind us that photography doesn't always have to be so serious. Numbers and specs are serious. How we apply our own personal quirks to them is not. For more humor, also check out Technical DSLR Terminology For Regular People.
eBooks are great. They're immediate, they often provide valuable and great looking photography content and instruction, and you can take them with you on your iPad or other mobile device. I write regular eBook reviews here on this site, including this one for a FREE Craft and Vision title called 11 Ways to Improve Your Photography. Check it out.
I also write a number of regular book reviews here on the site. Who doesn't like real books? Sometimes I'll search out and find what I feel are noteworthy titles that I think will inspire your creativity or provide valuable insight on increasing your photographic skills or workflow productivity. Other times, I'll give you lists of what I feel are the best books on a particular topic, such as my 5 Great Books for Learning Landscape Photography post. Check out my review of Chris Orwig's People Pictures book.
In addition to lists and comparison reviews, I'll also do full user reviews on gear that I use and have firsthand experience with. I'll give you my thoughts and impressions on things like usability, practicality, durability and accessibility; again, the important stuff that really matters when you're out in the field. As a pro adventure photographer, I can be pretty tough on my gear and my reviews reflect well desinged products that I highly recommend and that I think other outdoor photographers will also find useful.
I'm lucky to have experienced author and Adobe educator Dan Moughamian as a frequent guest on the site. He brings us digital imaging tutorials that help you with the computer part of photography. This lesson is all about how to isolate and applying changes to specific parts of your image while leaving other areas unaffected. Useful stuff.
Sometimes it's all about the images. My images. I'll frequently feature my newest photos here on the blog, but rather than just show you pretty pictures, I'll usually try to incorporate some kind of tip or lesson into the post. I try to extract and pass along some of the things that I learned from a particular shoot.