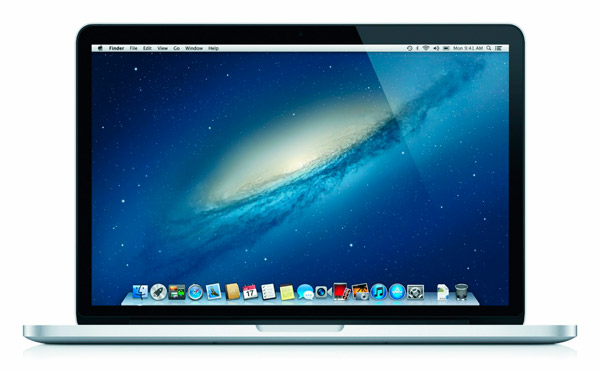 With constantly shrinking hardware technology and increasing software options, as well as things like cloud storage, iPads, iOS, mini hard drives and social media, the possibilities for being a freelance, independent mobile photographer are more attractive and doable than ever before. Who doesn't want to be an adventure or travel photographer on the move?
Not that you couldn't travel the world with your camera before, but with today's gear, you can literally run your entire business from the road by carrying just a few simple tools, even if you don't have assistants or employees back at home.
In this short mobile photography series, we'll explore some of the different options you have for taking your business out into the world and still being able to stay connected to your clients and customers. Essentially, we'll explore why you would choose one set of tools over another and compare the tradeoffs in terms of mobility, price and capabilities.
Laptops and MacBooks
A regular computer is still the most powerful tool you can have when it comes to going mobile with your business. Carrying a laptop allows you to sync your Lightroom or Aperture catalog and bring all of your hi res photos and work documents, in addition to your applications and the software tools you use to edit and deliver photos, price images, write estimates and invoices and do all the stuff that you do. For as many awesome and usable iOS and Android apps that are available today, the fact is that most pro work is still done on computers and full scale operating systems.
For Mac users, the new Retina Display MacBook Pros give you the most computing power and screen real estate for size and price. Anything you do with your desktop, you'll be able to do it with your Retina MacBook Pro, which means no glitches, not hiccups and no "waiting until you get home" to do a specific task or process a high res photo. In fact, there's a pretty good chance that the new MacBook Pros are as powerful, if not more than the Mac that's sitting on your desk at home.
I just got one of the brand new 13″ MacBook Pros and I can attest that it's a killer machine. They're also not much bigger and heavier than the 13″ MacBook Air– we're talking 0.75 inches thick vs. 0.68 inches thick for the Air, 2.96 lbs, vs. 3.57 lbs for the Pro, and only a few hundred dollars more.
And then there's the Retina Display. Pro display, small screen. I didn't think it would be such a big deal until I saw it for myself. It's awesome, and I don't feel cramped using it. All in all, my new 13″ has a better screen, is better in every way, it's considerably smaller and lighter, and it costs less than my old 15″ MacBook Pro. Plus, they all have built in SD card readers.
If you're not concerned so much with weight and want an even bigger screen, the new 15″ Retina Display MacBook Pro is your option. If, however you ARE concerned about weight, the 13″ MacBook Air is still a very capable machine.
The MB Air is nice because it's so light and slim. Honestly, I think that if I were to do something like an extended bike trip or a month long travel/backpacking adventure to another country, I'd probably take along the Air. I might even consider the 11″ version of the MB Air, which is crazy small for how much computing power is packed into a tiny case.
They come stock with 4GB RAM, but for $100 extra, you can order them with 8GB, which is what I'd recommend. Still, with 4GB, they still run Lightroom just fine. In fact, I know of at least one full time sports photographer who spends a lot of time on the road and uses the 11″ Air as his main laptop. Works for him, I'm sure it will work for you.
If you're a Windows user, I can't compare models for you, but from what I've seen, ASUS laptops seem to offer pretty good computing power in relatively small packages. The fact is that ASUS actually makes the hardware for many of the other name brands. Readers, if you've got other suggestions for other PC options, feel free to list them below.
Hard Drives
The other necessary link in the Laptop chain is the hard drive. Portable drives have gotten way bigger in size and they've come way down in price. There are many out there, but my current favorite is the Western Digital My Passport. The 1TB version costs about a hundred bucks, and it has fast USB 3.0 connectivity.
Two other great options are the G-Tech G-DRIVE with USB 3.0, and the LaCie Rugged USB 3.0 portable hard drive. All three are slim, lightweight and allow you to take enormous amounts of data and imagery with you, which frees up your laptop hard drive and makes it run as fast as possible. 1TB may not fit your entire image catalog, but it's probably big enough to fit all your good images, or your "picks," which are the ones that you're likely to send to clients. If not, bring along a second drive, or buy a 2TB drive- it's not like they're very expensive or take up much space. Then, when you get home, you just sync your catalog and transfer your new images.
Tradeoffs
So what's your tradeoff for carrying a laptop? Mainly price. They're more expensive than iPads and tablets, but for what you get, I wouldn't say it's much of a tradeoff. Besides, no matter what, as a photographer, even if you own a tablet, you probably want (have) a laptop anyway.
The other tradeoff is weight, but again, if you're going with the slimmer MacBooks, you're still coming in pretty light. However, for sheer power, full pro options and space, you can't beat a laptop + hard drive combo for going mobile.
Next, we talk iPads and iOS compatible hard drives.
Support this site: If you're in the market for new gear, please consider visiting and purchasing gear through these links. This help cover the costs, effort and time that it takes me to run this site and write these reviews and articles. As always, thanks for reading!
[iframe]<iframe width="300″ scrolling="no" height="250″ frameborder="0″ style="border:none;" border="0″ src="http://mer54715.datafeedfile.com/widget/aff_widget_prdt_generate-2.0.php?aff_num=6746&aff_net=1&widget_num=2238″ marginheight="0″ marginwidth="0″><p>Your browser does not support iFrame.</p></iframe>
<iframe width="468″ scrolling="no" height="60″ frameborder="0″ style="border:none;" border="0″ src="http://mer54715.datafeedfile.com/widget/aff_widget_prdt_generate-2.0.php?aff_num=6746&aff_net=1&widget_num=2239″ marginheight="0″ marginwidth="0″><p>Your browser does not support iFrame.</p></iframe><iframe src="http:///e/cm?lt1=_blank&bc1=000000&IS2=1&bg1=FFFFFF&fc1=000000&lc1=0000FF&t=danhbaisadvph-20&o=1&p=8&l=as4&m=amazon&f=ifr&ref=ss_til&asins=B008R7EXD8″ style="width:120px;height:240px;" scrolling="no" marginwidth="0″ marginheight="0″ frameborder="0″></iframe><iframe src="http:///e/cm?lt1=_blank&bc1=000000&IS2=1&bg1=FFFFFF&fc1=000000&lc1=0000FF&t=danhbaisadvph-20&o=1&p=8&l=as4&m=amazon&f=ifr&ref=ss_til&asins=B007472CIK" style="width:120px;height:240px;" scrolling="no" marginwidth="0″ marginheight="0″ frameborder="0″></iframe><iframe src="http:///e/cm?lt1=_blank&bc1=000000&IS2=1&bg1=FFFFFF&fc1=000000&lc1=0000FF&t=danhbaisadvph-20&o=1&p=8&l=as4&m=amazon&f=ifr&ref=ss_til&asins=B005CWJB5G" style="width:120px;height:240px;" scrolling="no" marginwidth="0″ marginheight="0″ frameborder="0″></iframe><iframe src="http:///e/cm?lt1=_blank&bc1=000000&IS2=1&bg1=FFFFFF&fc1=000000&lc1=0000FF&t=danhbaisadvph-20&o=1&p=8&l=as4&m=amazon&f=ifr&ref=ss_til&asins=B009733GWK" style="width:120px;height:240px;" scrolling="no" marginwidth="0″ marginheight="0″ frameborder="0″></iframe><iframe src="http:///e/cm?lt1=_blank&bc1=000000&IS2=1&bg1=FFFFFF&fc1=000000&lc1=0000FF&t=danhbaisadvph-20&o=1&p=8&l=as4&m=amazon&f=ifr&ref=ss_til&asins=B0058VIWTM" style="width:120px;height:240px;" scrolling="no" marginwidth="0″ marginheight="0″ frameborder="0″></iframe>[/iframe]