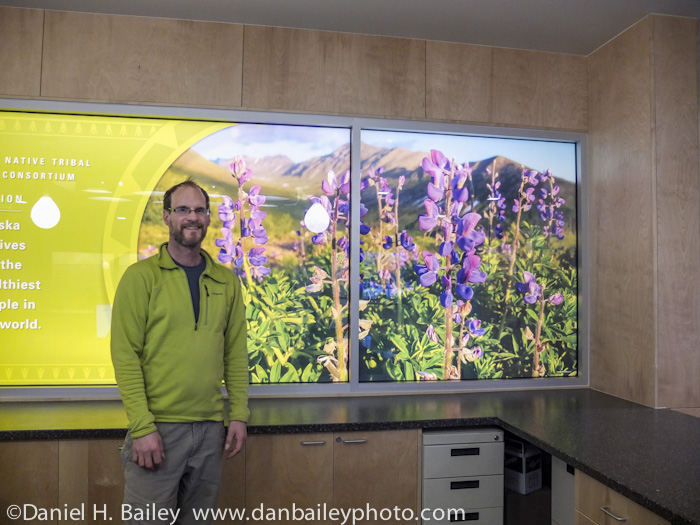 This month, one of my images was licensed for use as a duratrans display inside the lobby of the new Alaska Native Tribal Health Consortium building in Anchorage. What's notable about this stock photo sale is that I shot the original image on a fast afternoon hike with my Fujifilm X10.
This is not the first time I've sold an X10 image to a client, but it's by far the biggest reproduction that I've seen from the this camera. I'm impressed at how well the image held up at a size of 4 by 6 feet. In my reviews of the X10, I often hold that it's good enough for pro work, and this print is a testament to how good the 12 MP 2/3″ CMOS EXR sensor on the X10 really is.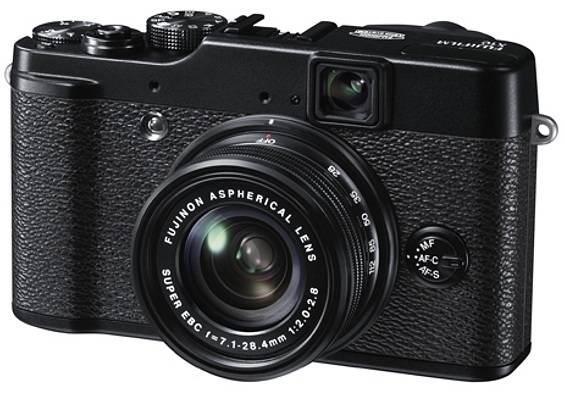 To be clear, I didn't just send an untouched file straight to the lab. I opened up the 3MB JPEG, which gets rendered as a 34MP file in Photoshop, and upsized the original file by 200%. Then I performed some advanced sharpening techniques on the file that I leaned from Martin Evening's Photoshop book. This involves using alpha channels and doing selective sharpening on the edges, while leaving the softer areas of the image untouched.
Finally, I saved it as a 138MB TIFF file, which I uploaded to the project designer via Dropbox. I'd wondered if the X10 file would actually reproduce ok at that size, but when I saw the final display for the first time yesterday, I was pleasantly surprised to find out that it did just fine.
Below is a copy of the original image, as well as a crop of the final enlarged TIFF file, and an enlarged shot of the actual duratrans. When you look at the image from really close, you can see that there is definitely some pixelization, but overall, the image definitely holds up at that size. Also, the reality is that nobody looks at a big display print from only six inches away. When you back up to even just a couple of feet, the photo looks extremely smooth and sharp.
With this proof now in hand, I stand by my assertion that images shot with the X10 and comparable compact cameras are indeed good enough for professional reproduction as needed. Does this mean I'll give my up my DSLR? Of course not, but I now have even more confidence that when I do want to travel light and leave the big camera behind, I can still shoot images that I'm comfortable sending to clients.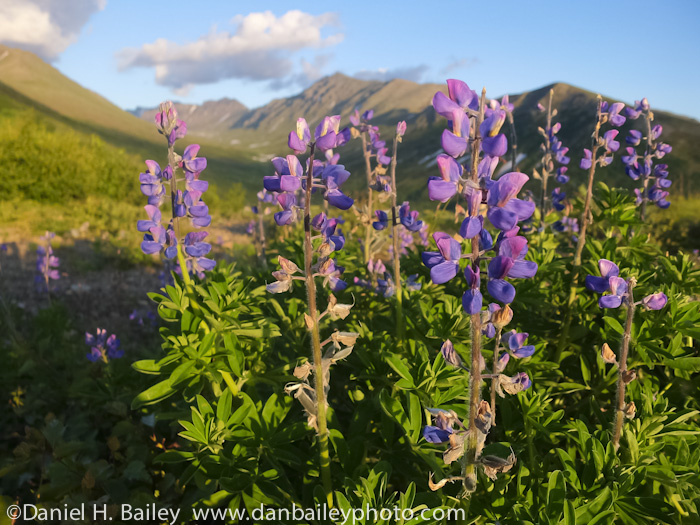 (Click the image below to see the full size image.)