The Sony RX100: Ultra High Resolution Compact Camera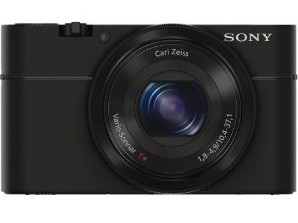 Following up on yesterday's post about how to get the best performance out of compact cameras, let's take a look at what is perhaps the sharpest and highest resolution little camera on the market today.
The Sony RX100 has a impressive 1-inch, 20.2 MP CMOS sensor that's a whole lot bigger than any other camera its class. For comparison, it's twice as large as the sensor on the Fujifilm X10 and 2.7 times as big as most other pocket sized cameras. In fact, it has almost four times the area than the 1/2.3″ sensor found on the Nikon P7700.
Although sensor size doesn't count for everything, we do know that Sony makes very good sensors. They manufactured the sensor on the Nikon D800, which has been given the highest DxOMark score of any camera.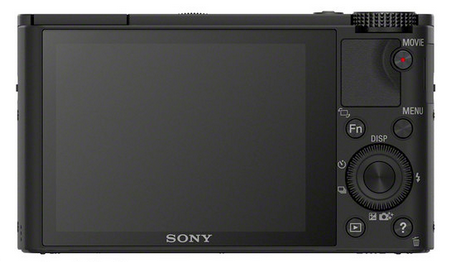 Coupled with a 28-100mm f1.8-4.9 Carl Zeiss zoom lens, a continuous shooting speed of 10fps at full resolution, on board flash, RAW capture, fast autofocus with tracking, a full range of PSAM exposure controls, panorama mode and other creative options, 1,080p Full HD video and built in stereo microphones, the RX100 is an extremely capable camera, especially when you consider just how small it is. For what it's worth, The New York Times called it the "best pocket camera ever made." Not sure I'd go that far, but it's still a high performance little camera.
So, what do you give up?
No, it's not perfect. Yes, there are a few tradeoffs, but depending on your needs and your shooting style, you probably won't find any of them to be deal breakers.
1. No optical viewfinder. I do like having the optical viewfinder on my X10, but in truth I don't use it that often. It comes in handy when I'm shooting in really bright light, but I'd say that much of my imagery is shot from the live view LCD screen.
2. No hotshoe. Hardly an issue for most people. I've never stuck a flash on my X10, and if I woke up one day and found it missing, I probably wouldn't care. The RX100 does have a pop-up flash.
3. No grip. In their attempt to make the camera as small as possible, the RX100 has a straight body shape with no contoured grip. Having a grip is nice, and in certain shooting situations, it does make holding the camera a bit easier. Considering that the lens sticks out a bit anyway, even when the camera is turned off, it seems like there would have been space for a tiny grip, although, that would have certainly added to the price.
4. Slower zoom lens. The RX100's Carl Zeiss zoom lens is extremely fast at the wide end, (f/1.8) but when you zoom out to 100mm, you're down to f/4.9, which limits both light and shallow depth of field options. By comparison, the 28-112 zoom lens on the Fuji X10 ranges from f/2.0-2.8. That's almost two stops faster. That said, the larger sensor on the RX100 handles lower light conditions better than most smaller sensor cameras, so that would certainly make up for some of the speed loss on the lens. Again, Sony went for reduced size and a brighter lens would have been bigger.
5. Only one dial. If you're one who loves the classic look and feel of cameras like the X10, X100 and the Nikon P7700, which have an array of metal dials and buttons, the RX100 may not excite you very much, it's only got one dial; you need to go into the menu to change just about any setting. Again, Sony went for size, and when you're talking pocket cameras, this is pretty standard. The new Fujifilm XF1 only has one dial as well.
Overall: Like I said above, when it comes to quality vs. size, the Sony RX100 is without a doubt the best, sharpest and highest resolution point and shoot sized camera out there. And it will still fit in your shirt pocket. Sure, it's missing a few features that other small cameras have, but if your main concern is getting the best image quality from the smallest package, at 7.5 oz, you can't beat the RX100 for going light and fast. It costs a little bit more than other cameras in its class, but remember, you're paying for 20 whole megapixels there.
Support this site: If you're in the market for new gear, please consider visiting and purchasing gear through these links. This help cover the costs, effort and time that it takes to run this site and produce these reviews and articles. As always, thanks for reading!
Follow @Danbaileyphoto