Visual Flow: An Ambitious New eBook by Ian Plant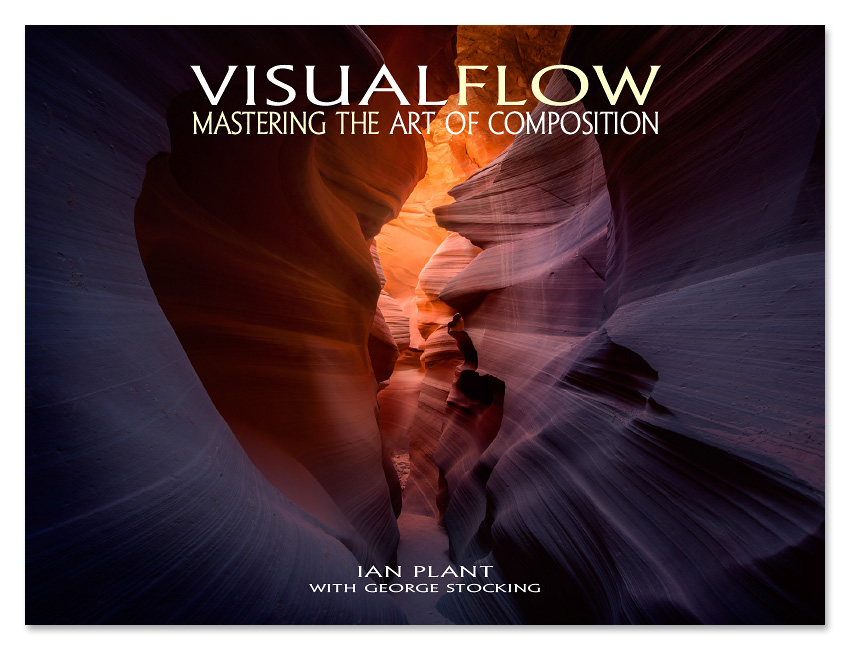 Landscape photographer extraordinaire Ian Plant has just released a brand new eBook called Visual Flow, Mastering The Art of Composition, which he wrote with George Stocking. At 287 pages this is an amazing and ambitious undertaking. Yes, heard right, two hundred eighty seven pages. In talking with Ian yesterday about the size and scope of the book, he commented that it's the only book that he released all year.
No surprise there, Visual Flow is an incredible and comprehensive manual on composition from someone who I consider to be a modern day master of landscape and outdoor photography. His work is absolutely stunning. His colors pop with vivid punch, his compositions flow with subtle movement that seems to bring the image alive, each shape and subject matter within his frame is perfectly placed and everything relates to something else in the image.
Nothing is left to chance with Ian's images, which is amazing, because it's not like he's shooting in a studio. He's photographing outside in places like Alaska, Patagonia, the Appalachians and the Western United States, where things move, blow, shift and change with often surprising speed. And yet he still manages to create beautiful, eye catching imagery that really brings you into his scenes and leaves your jaw on the floor.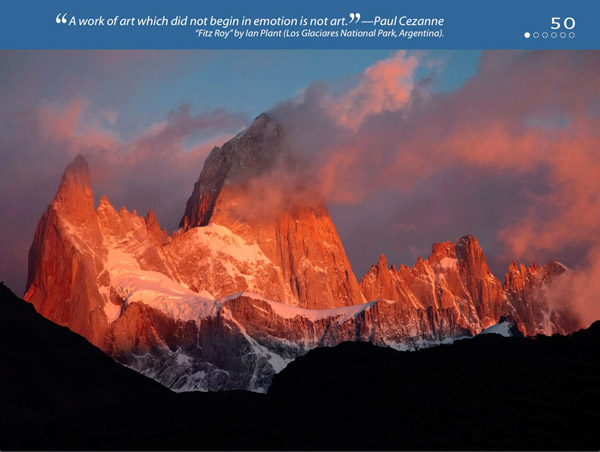 Ian also knows how to write about photography. He's a regular contributor to Outdoor Photographer Magazine, and he's authored a number of eBooks and tutorial videos that have received great reviews over the years. Visual Flow is by far the cornerstone publication of his efforts. It's an authoritative manual that tells you and shows you how to create powerful and engaging imagery.
Using a combination of outstanding image examples from his own collection, as well as tried and true methods that he's perfected during his career, and textbook visual and design cues that were first explored by the old masters, Ian explains the fundamentals of composition in incredible depth. Not only does he talk about what works in his own imagery, he analyzes some very classic paintings to see how brush and canvas artists have dealt with how to translate things like depth, color and perspective in two dimensional mediums.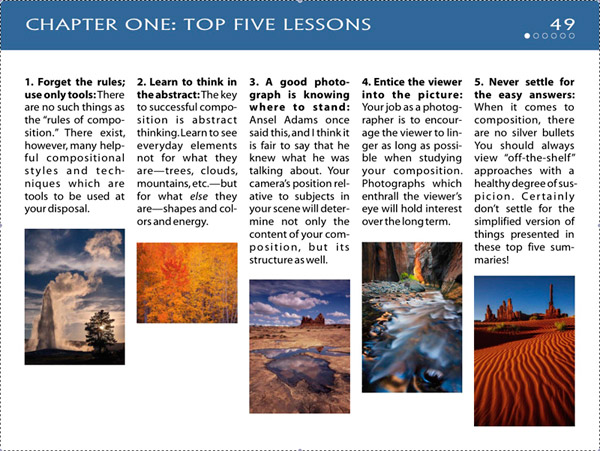 The six main chapters in Visual Flow are broken down as follows:
You Are Remembered For the Rules You Break
A Multitude of Shapes
The Illusion of Depth
The Division of Space
Stillness in the Midst of Chaos
Deepening the Mystery
Each chapter presents an enormous amount of visual and written information. In breaking down each image, Ian discusses the specific elements that help bring each photo alive. He often uses visual notation and colored marks on the shot to help illustrate his points. I think that this is a nice touch, because not only does it show you more exactly what he's talking about, it indicates that Ian made the extra effort to bring you in depth information.
At the end of each chapter, Ian gives a synopsis called "Top Five Lessons" that best summarize the main topics that he covered. Ian often uses "assignments" in his ebooks and I really like this, because it helps engage you, the reader, by giving you some easy, but effective methods that you can tuck in your belt and go use right away in your own photography.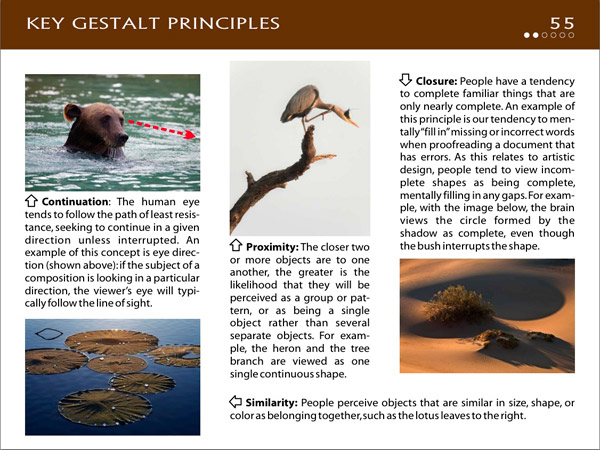 One of my favorite examples in the book is when Ian places a photo from the desert southwest next to a classic painting to illustrate perspective, depth and the visual relationship of foreground to background. (see below) There are actually a number of classic works reproduced in the book. Visual Flow is like an art history lesson combined with a photography class.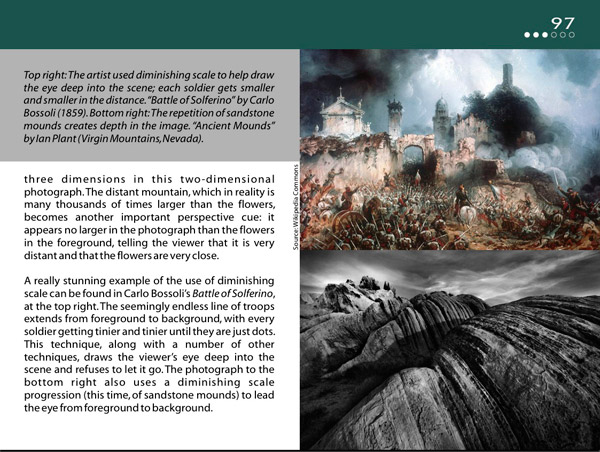 I'm a huge fan if Ian's eBooks, and this is without a doubt his best. I wouldn't even consider it an eBook, it's a book. A modern day book about classic techniques that you read on high tech devices. Nice.
That irony aside, as a learning tool, Visual Flow is an incredible manual that I would highly recommend to ANY outdoor photographer. Reading this book, you will learn. You will see things in a new way. You will be inspired. You will take away valuable information, techniques, tidbits and methods that will certainly help you create stronger imagery.
Even if you didn't read a word of the text, you'd be inspired by the gorgeous and stunning photographs that appear throughout the book. That alone makes it worth checking out, because, as I said above, Ian is a modern day master of nature and landscape photography.
Treat you and your photography to a special a favor and check out Visual Flow, Mastering The Art of Composition. At 287 pages, it's without a doubt one of the biggest and best photography eBooks available today, if no the very best. With this book, Ian has certainly raised the bar for the rest of us photographer/writers. Not only that, Ian is a hard working photographer and a genuinely nice guy, and he works really hard in his efforts to teach and pass along information to other photographers. That's worth a lot in my book.
You'll get your money's worth with Visual Flow and have weeks, if not months, or even years of valuable and practical information to digest. Also, even with so many pages, the file size of the book is not as big as you would expect. It's only about 54MB, which is pretty manageable when you consider that other books of this length are over 200MB in size.
Special Bonus Interview with Ian Plant
I was so blown away by the size, scope and presentation of Visual Flow, that I asked Ian to answer a few questions for me about the book. Here's what he had to say about it.
With most eBooks being in the 50-100 page range these days, why did you shoot for something so much bigger with this book?
I actually started out planning on doing a book in the 50-100 page range, but as I delved into the project, I realized that composition is simply too important of a topic to go only half way. I wanted to do something more than simply rehash the same old "paint by numbers" approaches offered in most other books on the subject. I wanted to push past the easy answers and really dig deep. Truth be told, I don't think that my mere 287 pages does the subject justice.
Artistic composition is one of those things you could spend a lifetime mastering, but I figured that most people don't want to wait that long, so I finally had to stop writing and finish the project as best I could. I plan on writing periodic supplements to the book as my thoughts evolve on the subject.
I'm a huge fan of your work and your dynamic compositional style. Was it an easy task to isolate and pinpoint all the specific thematic and creative elements you feel make your imagery so powerful?
Writing this book actually forced me to think very critically about my own work and the work of others. I had to come up with objective, principled reasons why I thought a composition worked or didn't work.
Just thinking critically about these things really opened my eyes to new compositional possibilities, and it actually had a significant impact on what I was doing when in the field. So, I think it is fair to say that in seeking to educate others about the subject of artistic composition, I actually educated myself quite a bit. Writing this book has been a profound experience for me, and I've learned a lot in the process.
How did you work with George on the book? Did you divide up the topics or collaborate on each chapter, bouncing ideas back and forth until you were both satisfied with the text?
I took the laboring oar in terms of developing, writing, and designing the book. George provided plenty of images, and otherwise served as a "consultant." Actually, George and I have been discussing composition theory for almost a decade, so his thoughts and beliefs on the topic are woven deeply into the pattern of my own artistic philosophy.
Anything else you would like to tell a potential reader about the book, or about the process of creative outdoor photography?
Composition is a very difficult subject, and I know some are tempted to dismiss its importance because of the challenges it presents. Just remember that development as an artist is a life-long journey. I'll be continuing to learn composition until the day I die. Once you realize that this is an iterative process, that each composition you create teaches you something new and leads you to the next composition, then most of the anxiety goes away. Just sit back and enjoy the ride, and keep refining your technique and vision every chance you get.
You can buy Visual Flow, Mastering The Art of Composition at Ian's website. You also get the free Visual Flow Companion that he released after the main eBook came out.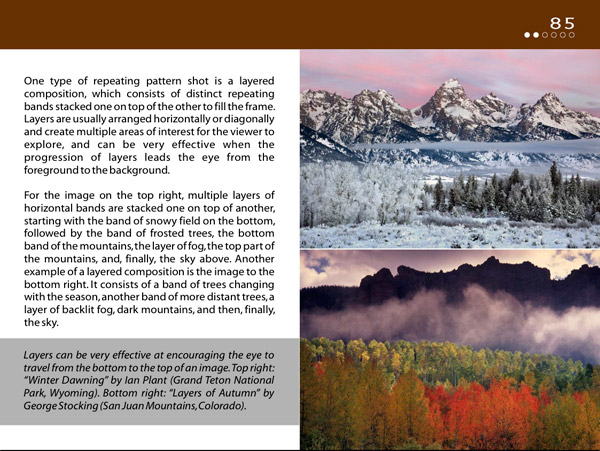 Follow @Danbaileyphoto