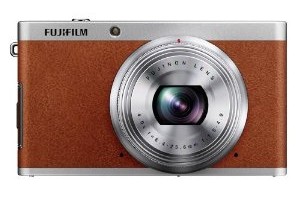 It's time to play the "What if?" game.
That's where you pretend you've got a couple thousand bucks sitting in your pocket, and since all the bills are paid, you can spend it all on new photography gear. Heck, let's make it fun and top it out at $2,500.
What's the point of this silly game, you ask? Simple. To have fun. What better way to kill a few minutes on a weekday than to daydream a little bit and fill your hypothetical shopping cart full of camera gear?
Also, it allows me get to know you guys a little better. By letting me know what kinds of equipment interests you, it helps me determine what kinds of gear reviews you'd probably want to read in the future. In addition, it will give me an idea of what products to check out more closely when I head to the PhotoPlus East trade show at the end of October.
I like to try and tailor my content to my readers, after all, you're the reason that I keep my blog going in this format. If I didn't genuinely enjoy helping foster people's excitement and knowledge about photography, I'd just post photos and call it good.
So, here's how we play. Visit the Amazon Photography Store, since they pretty much have everything, including books, training videos, bags and accessories, shop around, and them come back and tell me how you'd spend your hypothetical $2,500. You can even tell me why you think that particular gear would make a difference in your photography. After all, we don't just blow money on gear for no reason, we buy it to help us make better pictures, right?
I'll start. I wouldn't mind having a Nikon 45mm f/2.8D tilt shift lens for those times when a Lensbaby just doesn't cut it. Tilt shift lenses add really interesting flavor to action, sports and people images, as long as you don't overdo it.
Also wouldn't hurt to have a couple more Sandisk 16GB Extreme SD cards and Sanyo Eneloop AA rechargeable batteries for my speedlights – you can never have too many of those.
Ok, your turn. Go fill your proverbial shopping cart and then come back and leave a comment to tell me what you "bought".
Have fun!
Download My Free Photography eBook
Expand Your Skills. Be More Creative
Let me show you some techniques that will help make you a better, more proficient and more creative photographer!