Photographing Cyclocross, Week 5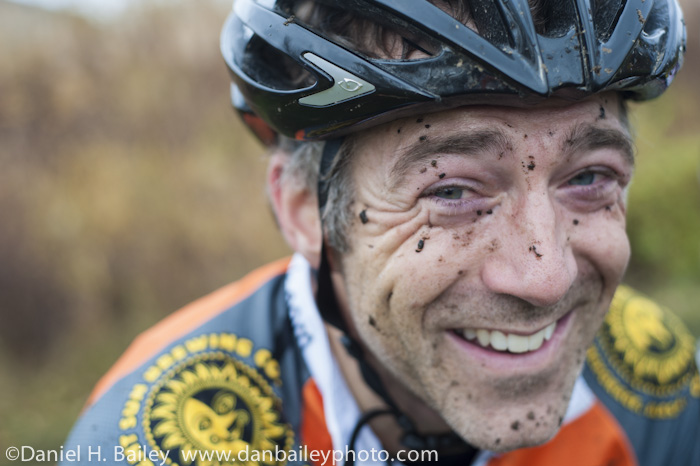 As I said in last week's cyclocross post, I'm not usually an event photographer. However, shooting the same sport for five weeks in a row has forced me to try and look at the sport, the racers and the courses in slightly different ways each time so that I can push my creativity and create unique imagery. Believe me, it's not always easy when you're shooting subject matter that you've become well familiar with.
One thing that I hadn't really done the previous four weeks of Arctic Cross was to capture portraits, so at the end of the race, I made a point to grab a few quick people shots at the end of the race. Also, to vary it up even more, I slapped on my 50mm lens, which I hadn't used yet during this series. Here are a couple of my favorites.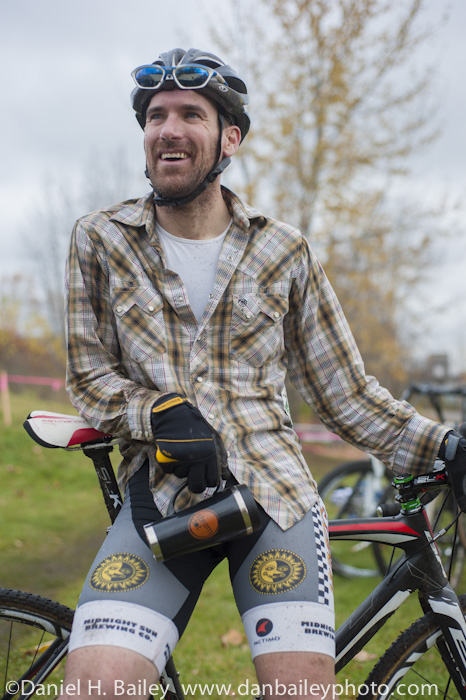 As it always does, the 50mm is like a breath of fresh air. A spoonful of sugar. A burst of fruit flavoring. The lemon wedge in your wheat beer. With its limited depth of field at medium and long ranges, it's not usually a great sports lens, but get up close and your backgrounds drop to deliciously soft focus.
However, it also forces you to get right up in there. No hiding off at a safe distance like you can with those telephotos, you've got to be bold and very sure of yourself. In that way, the 50mm lens forces you to shoot with confidence. Maybe that's why they're often the first lens you get when you buy a camera. Might as well get over your awkwardness right away. Step forward, compose and shoot.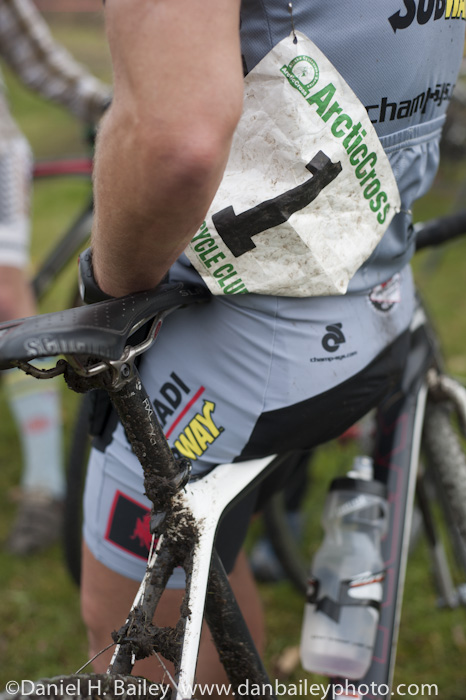 Equally important when photographing action is to keep alert for the unexpected moments that occur before your eyes. During the past few races, I'd been focusing quite a bit on the races as they jumped over the barriers. I got some pretty cool shots of them in mid leap, but as I watched last weekend, it occurred to me that just as dynamic were the moments when they got back on their bikes. Leapt, really. Here are couple of those shots taken with the longer lens.
Another part of the course that I really liked was a singletrack section that led to the steep walkup at the far end of the course. I spent almost half the race shooting in this spot, mostly with the long lens.
For me, this race was my best performance yet. I held off getting lapped by the leader on the final leg, got my first bell lap of the season and rode to a 5th place finish in my class. The series ends this weekend with the final two races, Friday night and Saturday afternoon. Stay tuned!!
See more photos from this race, and check out my other cyclocross blog posts.
Follow @Danbaileyphoto