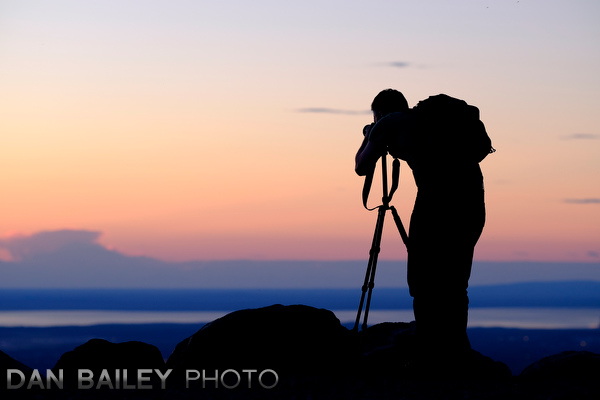 The unfortunate irony of the modern camera industry is that when it comes down to finally bringing potential new members into this amazing club of lifelong creative awesomeness, many manufacturers do a disservice to their customers by placing more emphasis on the camera than on the lens.
Eager-eyed, aspiring photographers often find themselves at the sales counter, their heads brimming with colorful vision about all the wonderful images they'll take with their fancy new gear. Then, when the moment of truth unfolds and the credit card comes out, they end up with a really cool camera that comes bundled with a mediocre kit lens that's neither exceptionally sharp, nor exceptionally fast.
It should be other way around. Why? Because bodies come and go. Good glass lasts forever. Well, maybe not forever, but a great lens will give you many years of use.
While the camera is the central hub of the entire system, your lenses are by far your most vital tools. They're what determine the overall look and feel of your photographs, and more important, the quality.
Features aside, the reality, is that every just about modern mirrorless and DLSR camera you'll find today will give you a crisp, sharp image with excellent color rendition. The same can not be said about every lens.
Lenses vary widely in quality and performance. Overall sharpness, as well as focus speed, edge-to-edge distortion, chromatic aberration, bokeh and the ability to shoot in low light are all things that largely revolve around what lens you're using.
Cheap kit lenses simply do not perform as well as higher end glass that has wide maximum apertures, anti-reflective coatings, low dispersion elements and fast autofocus motors. Period. They're inferior in every single way, and that will affect and often times limit your photography. I'm not saying that you'll see a huge difference in every shooting situation, but over time, those limitations will add up, and that will frustrate you.
Of course, the tradeoff is that good glass and fast lenses aren't cheap. As with anything in life, you get what you pay for, and high performance tools are more expensive. However, when you're on location in unbelievable, magical light, what will matter more, having the right tool, or a few hundred extra dollars that you probably spent on something not nearly as fun as a lens.
I understand that everyone has a different budget and a different approach to photography, but if you're serious about this camera thing, you should always try to buy the best, and fastest glass you can afford, even if you need to save up or limit the number of items that you buy. Even if you like your kit lens or if you simply can't justify or afford a whole bag of expensive glass, consider buying at least one really good lens.
I promise you, you'll never regret it.