With summer in full swing here in Alaska, I've been shooting a wide variety of subject matter, including landscapes, outdoor adventure, aviation and even some wildlife. Here are a few of my recent favorite shots and notes on how I made them.
1. Last Light on Mountain Hemlocks Trees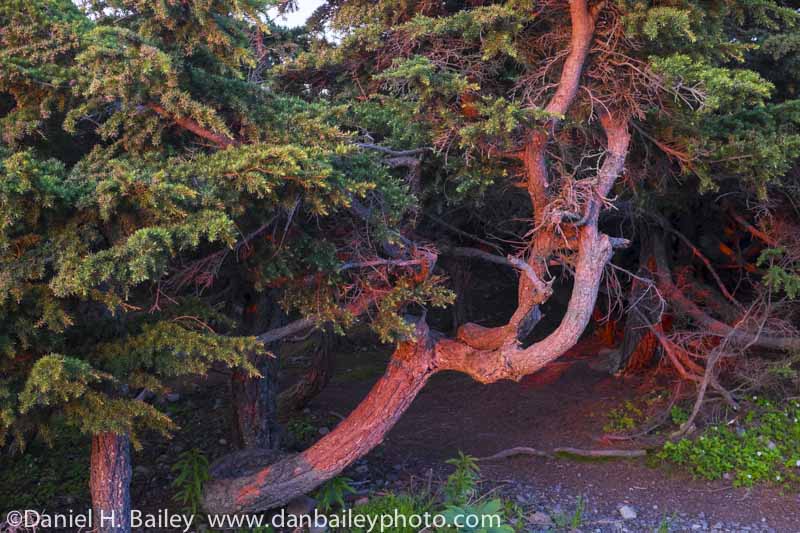 While out on one of my Sunset Safari photo workshops, which I teach with Alaska Photo Treks, I managed to catch the very last rays of sunlight on this grove of mountain hemlock trees. This was a classic case where the camera sensor was able to pick up more of the brilliant pink sunset light than my eyes were. In dim conditions, your eyes are not as sensitive to color. You'll see the color, but it won't be as brilliant as what you see in your photograph. It's a reminder to keep shooting, even as the light is fading.
Shot with the Fujifilm X-T1 camera with XF 14mm f/2.8 lens. Exposure info: ISO 800, 1/15 sec (handheld) at f/5.
2. Bush Plane Flying over the Knik Glacier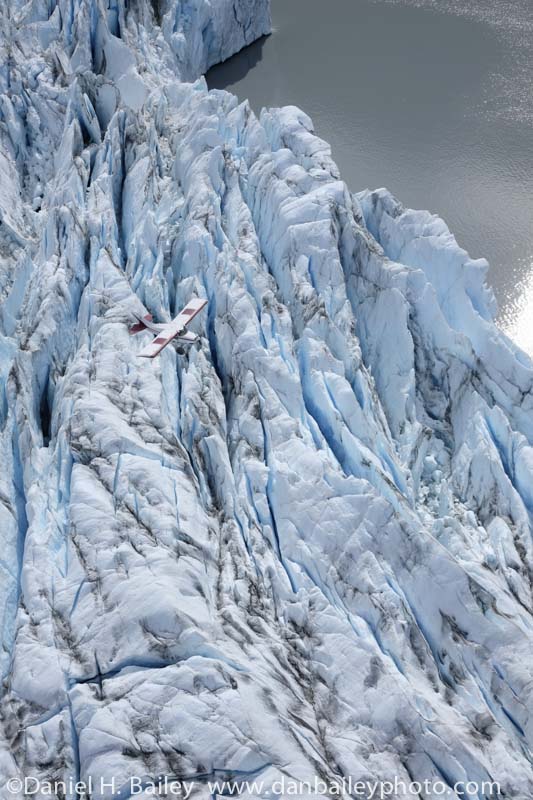 Summer in Alaska means bush flying, gravel bar landings and lots of fun exploring in my little Cessna 120. I spend quite a bit of time flying over the Chugach Mountains and the Knik Glacier, which is only about 45 minutes by air from Merrill Field. It's a great place to practice short field landings and see some amazing scenery.
On a recent afternoon trip to the Knik with my friend Chet, I managed to catch this photo of him flying over the toe of the glacier out of the open window of my on plane. It's definitely one of my favorite air-to-air images that I've ever shot. I love the dynamic quality of the diagonal path that his plane and the glacier ice follows through the frame.
Shot as a straight JPEG with the Fuji X-T1 and tiny XF 27mm f/2.8 pancake lens. Exposure info: ISO 200, 1/950 sec. at f/8.
3. Sandhill Cranes Flying Over the Susitna River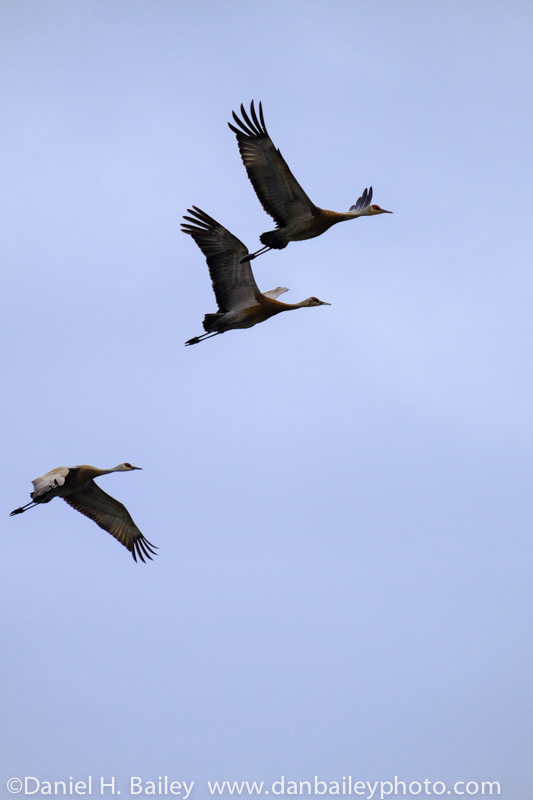 One afternoon last month, I flew out to the Cook Inlet mud flats near the mouth of the Little Susitna River. This area is a big habitat for coastal birds who migrate here in the summertime from all over the lower 48, and I went out there to test the tracking performance of my Fuji X-T1. (Here's another test that show's how well the X-T1 tracks moving subjects.)
Nothing seems to test a camera's AF system like birds in flight. They're hard to pick up, and even harder to track, since they move so quickly and often times, erratically. I was shooting gulls with my XF 55-200mm lens. Even though this isn't a particularly fast lens, in combination with the X-T1's predictive AF system, it was doing an amazing job with the birds.
I spent about 20 minutes photographing gulls in flight when I suddenly heard the unmistakable call of sandhill cranes. I turned around and, with the camera on Continuous High (8 fps), I was able grab a trio of these magnificent birds as they took off and flew out over the Susitna River. They were made in straight JPEG mode with the X-T1.
My lens was zoomed all the way out, and my exposure was ISO 800, 1/2900 sec. at f/4.8.
4. Late Night Mountain Biking, Kincaid Park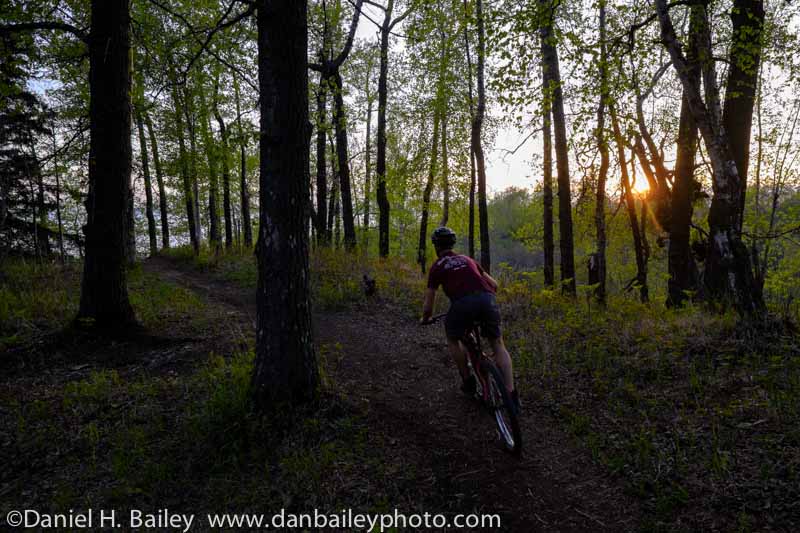 The best part about summer in Alaska, is of course the midnight sun. Back in mid May, I did an evening mountain bike ride with a friend out at Kincaid Park here in Anchorage. We didn't start our ride until after 9:00PM, and an hour later, the light started getting really good.
Just before the sun dipped below the horizon at 10:14PM, I caught this photo of Nicholas riding through a section of trees out towards the Kincaid Bluff with my Fuji X-T1 with XF 14mm f/2.8 lens. Exposure info: ISO 1000, 1/210 sec (handheld) at f/4.5.
5. 747 Cargo Jet Just Before Touchdown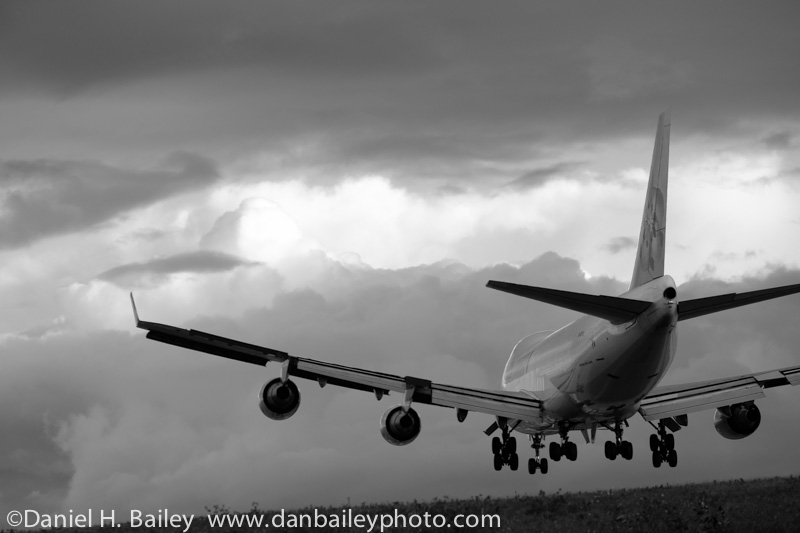 I shot this one last night out at Point Woronzoff in Anchorage. This is a popular area of the Coastal Trail that passes right under the final approach path that the jets take as they're landing at Ted Stevens International Airport.
It's pretty cool to watch any kind of plane come in for a landing this close, by far the coolest thing to see is the huge, heavily laden Boeing 747 cargo jets as they roar overhead in full landing configuration and drop right down onto the end of the runway. Although they're going well over 100 mph on final approach, they don't seen like they're moving very fast.
With my X-T1 and XF 55-200mm lens, I caught this in straight Black and White JPEG mode by shooting a fast burst of continuous photos with focus tracking just as the plane passed overhead. Exposure info: ISO 200, 1/420 at f/5.
You can see a pattern here. All of these images were shot with the X-T1, which is proved to be an incredibly capable camera, not to mention, lightweight and lots of fun to use! You can read my full review of the Fuji X-T1 here.
I hope you're getting out this summer, what kinds of subject are you photographing lately? Share links to your recent favorites in the comments section.