Continuing my 2015 retrospective, here's part 3. If you haven't seen the first two installments, you can find part 1 here.
July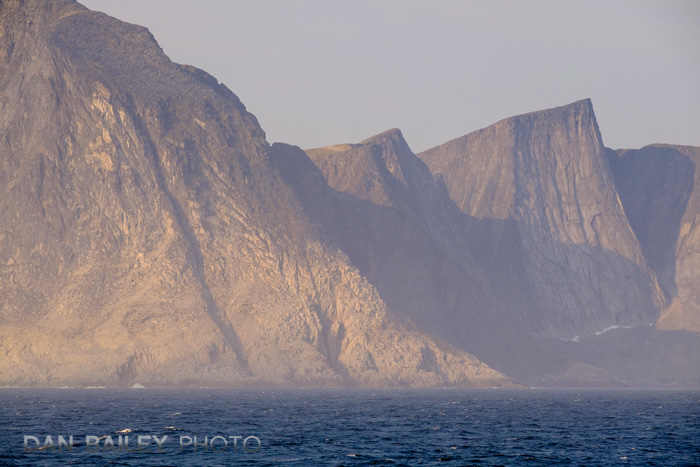 After doing a quick bikepacking trip to Nome, Alaska during the last week of June, I turned right around and made a trip to all the way across to the Upper Right Corner of North America. In July 2015, I traveled on the high seas aboard the expedition vessel Ocean Endeavor with Adventure Canada and visited the regions of Newfoundland and Labrador.
I was invited on the ship by Adventure Canada and Fujifilm Canada as an official Fuji X Photographer/instructor. I gave floating workshops aboard the ship and made myself available to anyone who wanted camera advice (Fuji had brought a number of loaner X-T1's on board) as well as one-on-one tips and general photography advice.
During our twelve days aboard the ship, we sales all the way around Newfoundland and traversed up the entire coast of Labrador, and made shore excursions every day. Labrador is one of the most remote, rugged places in the entire North American continent; in many ways, it's very similar to Alaska, it's largely empty, except for boggy forests, bears and mosquitos, and it's sprinkled with a handful of native Inuit villages.
Northern Labrador is dominated by the impressive Torngat Mountains, which are said to be some of the oldest mountains on earth. This area is extremely remote and very rugged, and it doesn't get visited by very many people, so it was a real treat to be able to get off and explore some of these amazing landscapes on foot.
The Adventure Canada trip was a unique experience for me, and I look back fondly at the friends I made and the places I saw during those twelve days. You can read my extended photo essay about this trip, WILD LABRADOR, Adventures in the Upper Right Corner.
Also in July, I wrote one of my favorite blog posts of the year, Bring Back the Shadows: The Case Against HDR. As you can imagine, that one got lots of traffic. And, I saw the release of my two instructional iOS Photography Apps, Capturing Action and Capturing Landscapes.
August
The rest of the summer was devoted to teaching photography around Alaska. During the end of July and the first part of the August, I ran a number of Sunset Photo Safari workshops with Alaska Photo Treks, and was up late many nights chasing good light around Anchorage and the Chugach Mountains until almost midnight.
It was right around then when I first got to try out the new Fuji XF90mm f/2 lens. A full-on pro weather sealed fast prime, the 90 quickly became my new favorite lens. It's smaller, lighter, faster and less expensive than the XF 50-140 f/2.8 tele zoom.
You obviously give up the longer focal lengths and the ability to zoom, but the with a fixed view that matches the classic 135mm f/2 lens, the XF90mm lens hits a real sweet spot. I was so excited to try out this lens, and I ordered one for myself as soon as it becomes available. You can read my full review of the Fuji XF 90mm f/2 lens here.
During the second half of August, I co-led an 8-day Denali National Park Photography Workshop with fellow Alaska shooter Jeff Schultz. This was a very special experience for me on multiple levels. In addition to teaching students in a really amazing location, I had the opportunity to learn from Jeff, who is a longtime photography legend here in Alaska.
Also, my dad came up for the workshop and then stuck around a few days afterwords, so we got a chance to do some exploring on our own. I took him flying in my little Cessna and showed him some of my favorite stomping grounds. I'm not running a Denali workshop this year, but I'm exploring the possibility of running it on my own next year. If you think you'd be interested in doing this trip, please drop me a line and let me know.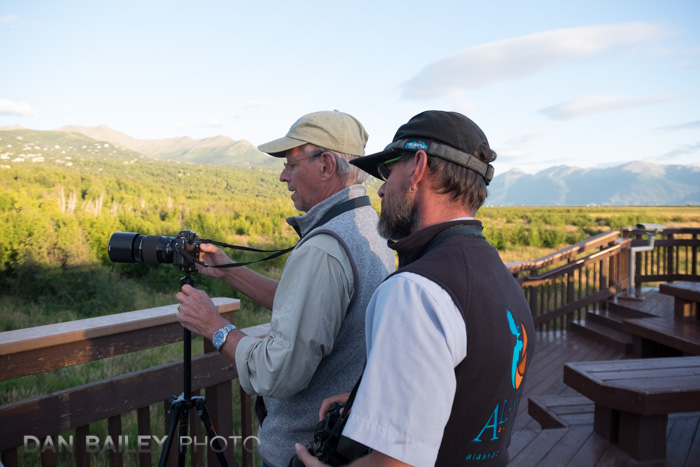 Also in August, I traveled to Colorado for a week to film an outdoor adventure photography video course for Craftsy. We shot for four days in the areas around Vail and the end result was an 80+ minute online course called Outdoor Photography Essentials.
I'd worked on the script for weeks beforehand with the producers and I was really excited about how the course came out. I feel it captured perfectly the types of challenges and solutions that I face when I'm out there on location.
Although the general ideas were set, we went into each location blind, not knowing what kinds of images we were going to get, and I worked with our model and the existing light and terrain to bring out a compelling shot that illustrated each concept we were trying to focus on. I feel this gives the viewer genuine instruction on how to bring it all together, because that's what everyone faces when they're out there shooting. Nothing ever goes perfect and you have to work to make things happen.
Check out Outdoor Photography Essentials here. If you use this link, you can save $10 on the course. You can watch it anytime online on any device.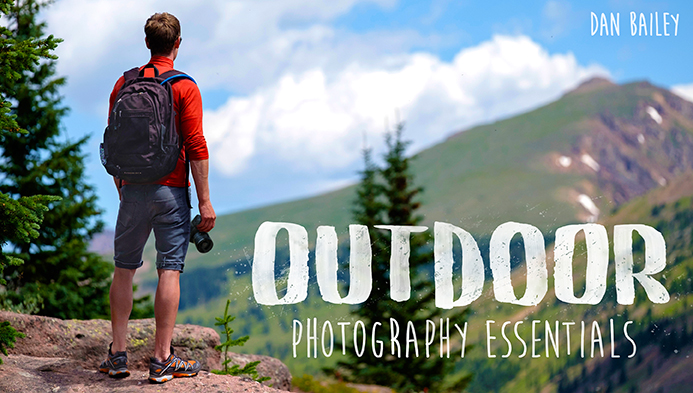 Finally, Outdoor Photographer Magazine ran a feature article by me in the August issue called My Move to Mirrorless, which outlines my transition from Nikon DSLR gear to the lighter Fuji X Series cameras for all of my photography work.
The article features a number of my favorite recent images and details how each shot came together, in part because of the technology and form factor advantages that the Fuji mirrorless cameras offer. With the recent firmware updates and new glass, I have full confidence in the Fuji system to get me through kind of situation I can think of shooting. So far, they haven't let me down.
The bottom line is that cameras are all just tools. DLSRs are great. So are mirrorless cameras. They both offer great things for photographers and you can get amazing, or horrible photos with either. In the end, it's all about how you use them and how you incorporate them into your vision and your workflow. Read my article in Outdoor Photographer Magazine here.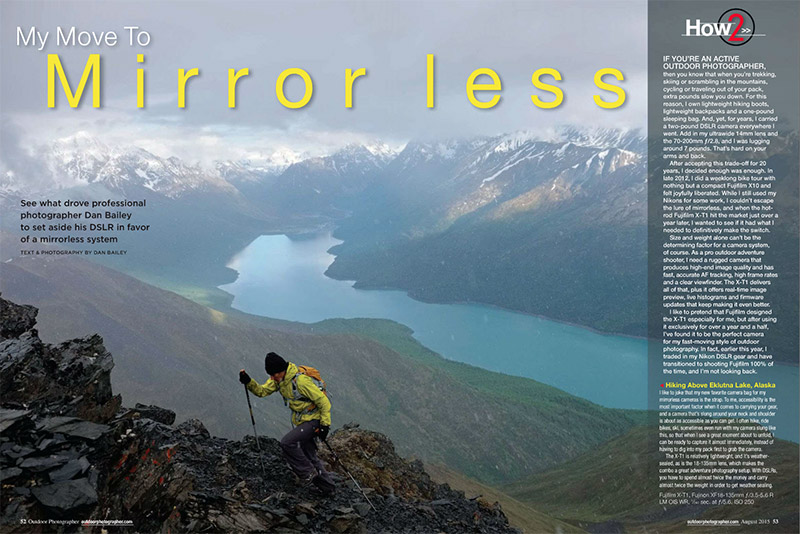 September
After a very busy year writing, teaching, shooting, working on iOS apps, traveling and filming a video course, it was time for a vacation that I'd been planning for a year. The arrival of September meant one thing for me: Romania.
I'd had the idea to do a bike tour in Romania since last fall, and so all those other bikepacking trips I did earlier in the year were all just perpetration for the Romania trip.
We flew out of here during the second week of September and were gone for over five weeks, most of which was spent bikepacking and pedaling around Transylvania. Here are just a few photos from the first couple weeks of the trip. I still plan to do some kind of longer blog post, or even an eBook travel photography journal sometime in the next few months. Keep an eye out for that.