Continuing from Part 1 of my 2015 Retrospective, here is a brief recap of the second quarter of 2015 and the highlights and images that stood out for me.
April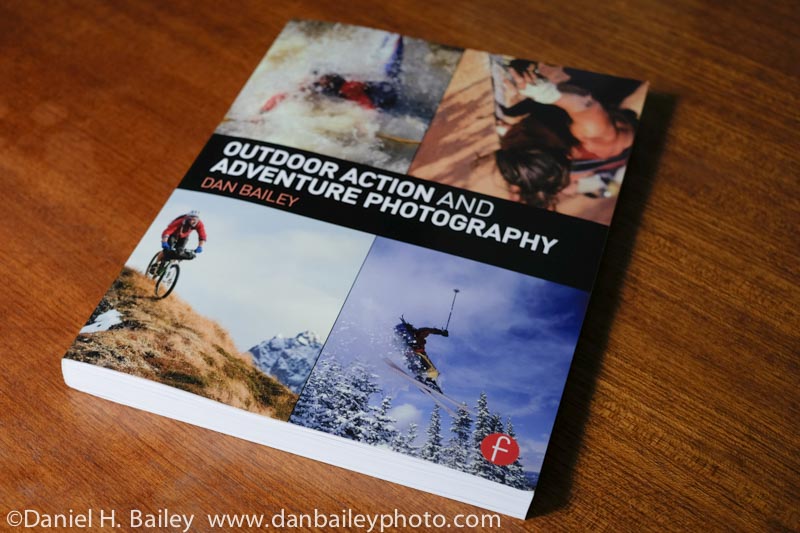 April was a huge month for me. During the first week of April 2015, I saw the release of my very first print book, Outdoor Action and Adventure Photography. Published by Focal Press, the book was a true labor of love and a huge achievement of what had been a longtime goal for me. It required an enormous amount of effort on my part, and more "inside time" than I probably would have agreed to during many weeks of 2014,
Essentially, I wrote 300 pages and nearly 60,000 words that cover everything I know or have learned about the craft outdoor photography during my almost twenty years as a working pro. From technique, gear recommendations, compositional ideas, in-depth insight, and even interviews with six other pro shooters, it encompasses a massive amount of outdoor photography instruction.
I'm so proud to see my work in print, but I'm also equally excited to share my knowledge and passions with other aspiring and emerging outdoor photographers, simply because I love photography.
Apparently, all that inside time paid off, because Outdoor Action and Adventure Photography has been racking up a number of five-star ⭐️⭐️⭐️⭐️⭐️ reviews at Amazon during the past few months. To every one of my readers who has purchased the book, I want to extend my deepest gratitude. I hope you're extracting a great deal of useful info from it.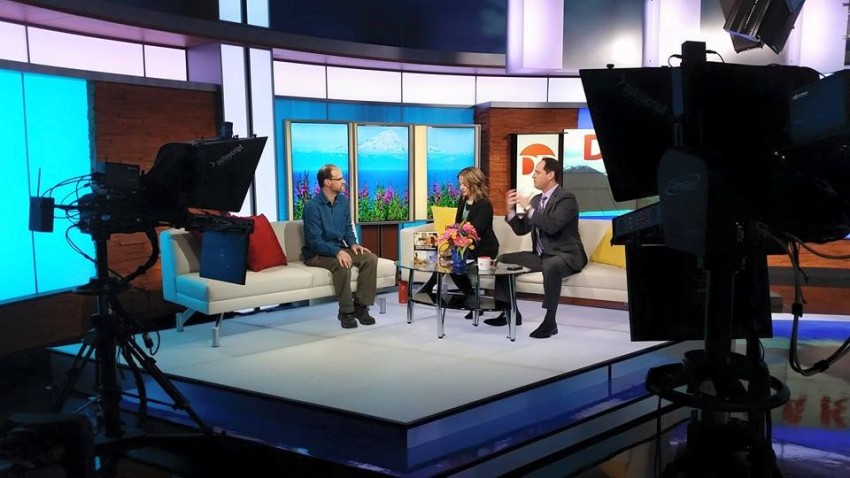 Shortly after the book came out in April, I went on the local TV affiliate here in Anchorage to talk about it on there morning show. Thanks to my friend Brett Sheppard for setting that up. This was my first TV appearance ever, so it was a pretty big deal.
Also in April 2015, I did something I never thought I'd ever do. I walked into my local camera store and sold all of my Nikon DSLR gear. I'd been a Nikon user for over twenty years, and so I had quite a collection of cameras and Nikon glass, but having spent the previous year shooting nothing but my Fuji X-T1, I saw the writing on the wall. For me, and for much of the photography world, mirrorless cameras represent the future.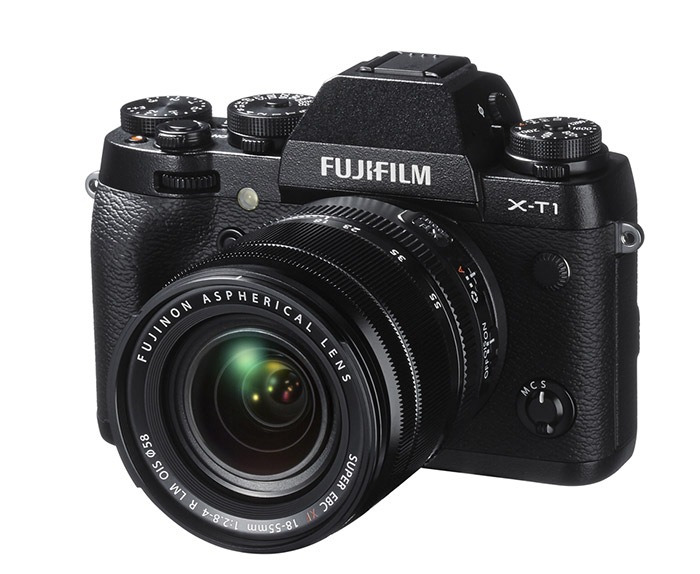 This was truly then end of an era for me, but it was also a new beginning. This meant I was putting full faith and 100% confidence in the Fujifilm system, which had hit a home run with the breakthrough X-T1.
Not only was I in love with how much smaller and lighter they are than my heavy DSLRs, the performance gap, especially the autofocus, was quickly closing, not to mention the incredible offering of lenses that Fuji has released for the system.
The bottom line for me was that during the past year, there was not a single time when I wished I'd had a DSLR in my hands instead of my X-T1. I loved the images I was making with it and didn't feel that it limited my creativity or my technical requirements at all. On the contrary, I only saw it increase my passion and excitement for photography. You can read about my transition to mirrorless cameras and the Fuji system here.
May
May 2015 saw a couple of really fun biking related adventures. During the first half of the month, I spent 10 days bike touring in Oregon, from Portland, to Astoria, then down the coast for a few days before turning and heading straight to PDX, where we wheeled the bikes inside the terminal, packed them up in Alaska Airlines boxes and flew home.
For that trip, I had gotten a pre-releases version of the brand new Fuji X-T10 to try out. Essentially an even smaller, lighter X camera body that had the same sensor and image processor as the X-T1, the X-T10 was loaded with the brand new Fuji version 4.0 firmware that totally revamped Fuji's autofocus system and added a number of new features.
This new AF system proved to be a game changer for Fuji, and I was excited to be one of the first photographers to try it, and the X-T10, before it was released to the world later in May. I shot a number photos in Oregon with that camera that I consider among my favorites of the year. If you haven't seen my full review of the Fuji X-T10, you can find it here.
Then, upon return to Alaska in the middle of May, we turned right around and spent four incredible days bikepacking along the Denali Highway with our good friend Derek Vanderhorst. Although he's an avid mountain biker, this was Derek's first multi-day backcountry bike tour, and we showed him an excellent time, complete with miserable rain, incredible scenery and over 150 miles of desolate, wilderness invested gravel.
Finally, in May, we took delivery of our brand new Alaska Photo Treks van. Alaska Photo Treks is a company I started with two other photographers here in Alaska, and our focus is doing photography workshops and photo tours. Between the three of us, we offer a number of different levels of instruction, and with the addition of the van, which we use for our Sunset Photo Safaris, signaled a milestone for our little company and the beginning of a very busy season of guiding.
That's me shooting a view of Anchorage on top of the cargo rack, er… I mean the "photographer's platform." If you find yourself in Anchorage this summer, come out and chase good light with us!
June
June 2015 had me adventuring under the midnight sun and enjoying what is usually the best weather of the year in Southcentral Alaska. I spent quite a few evenings out flying my little yellow Cessna 120, and even used it to take me and some lightweight camping gear out to the Knik Glacier, where I spent the night in front of the ice, shooting sunset at 11:45PM, and eating dinner by the campfire at around 1:30AM, while watching the short, dim evening hours settle briefly over the Chugach Mountains.
It was during this week when I finally discovered a workable and lightweight solar charging solution for my camera batteries. For years, this technology has eluded us, but with the wide range of lightweight solar panels and battery packs that have USB ports, and with this inexpensive little battery charger that works with most DSLR and mirrorless camera batteries, we now have a kit that will charge camera batteries in the field that fits inside your backpack, or straps right to a bike bag.
For me, this opens up a new world of possibilities, especially for longer backcountry trips and bikepacking adventures.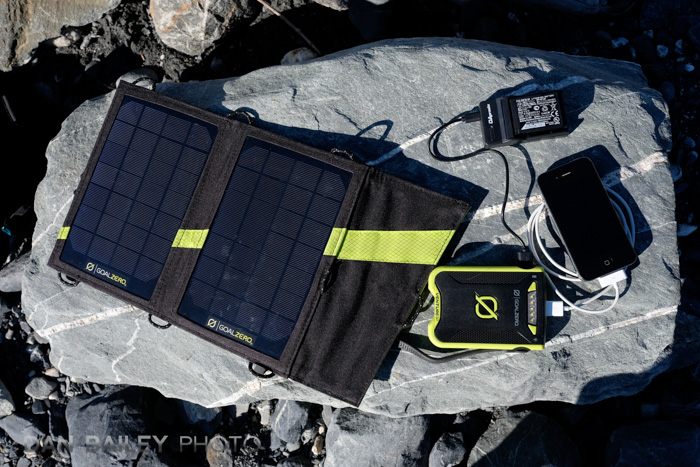 I also spent a lot of time in June mountain biking. During one particularly fun evening with my friend Ryan Greef, we came across a pack of local teens rocking their homemade BMX jumps in the neighborhood dirt patch, which gave me a good opportunity to test out the AF capabilities of my new Fuji X-T10.
After that, we pedaled some great singletrack into the late hours of the day, and were rewarded with some fantastic light as the sun set over the Cook Inlet. As I said, June rocks in Alaska. And I wrote a fun blog post called Mirrorless Cameras and the Legacy of Photography, where I shared my thoughts about where we've come and where technology has brought us to this point.
Finally, at the very end of June, while packing for a big trip that was just around the corner in July, we managed to put a last minute trip to spend four days bikepacking the Teller Highway in Nome. Woke up one Tuesday morning, bought tickets on the phone with miles, packed the bikes up, and were riding out of Nome at 11:00PM that night. Adventure at the last minute. Just the way I like it.
The Teller Highway is a 73 mile stretch of gravel that traverses through the foothills of the Kigluaik Mountains and ends in the tiny native village of Teller, Alaska, on the shores of the Bering Sea. It's a fantastic route that passes through amazing wilderness. When the weather is calm, you'll experience trillions of mosquitos, and when it's not… well, let's just say that Bering Sea weather can be pretty rough.
We had it all during our four days riding out and back, but fortunately only had to endure mosquitoes on the first night. Look closely at the first picture below and you can see the pack of mosquito dots chasing us over the tundra.
Along with Oregon and the Denali Highway, the Nome trip was yet another chance to tweak and refine my lightweight bikepacking setup in preparation for a big trip I had in mind I was hoping to take later in the year. Between my Salsa Fargo drop bar mountain touring bike, the Revelate Designs bags, my new solar charging camera battery kit and my ultra lightweight beer can stove/cook kit, I felt I was ready for anything.