Happy New Year to all of my readers. It's always exciting to launch into the next numerical year, and as we like to do, it's fun to take a quick and ceremonial look back to reflect on what happened during the previous twelve months.
2015 is now history. There's something weirdly nostalgic about that notion, knowing that all the events and milestones we experienced during that period of time are now just pieces of our past; just memories that have contributed to where we are as people who are now standing at the front edge of 2016.
I like to say that Near Years are like Blank Journals, which was the title of the blog post I wrote one year ago, at the beginning of January 2015. Just as the pages of an empty Moleskine are filled at this point with nothing but potential, so are the days, weeks and months that lie ahead.
However, before I open that proverbial blank journal for myself, I'd like to take a quick look back at what happened in my photography life during the past calendar year. 2015 was an amazing year for me, and one of my busiest, most productive years I can remember, with two books published, a video course, and multiple trips to some really amazing places I'd never visited before. Sometimes things got a little too busy, but I managed to get through the year intact.
So, in three parts, here's my brief 2015 retrospective.
What will you do this year in 2016? Great things I hope. Let me know what you have in store for the coming months.
January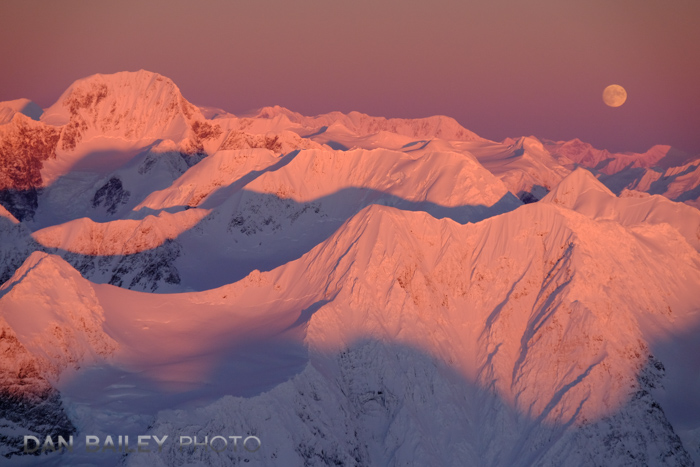 I started off the year by shooting aerials over the Chugach Mountains. This shot of the moonrise over Mount Gannett was made with the Fuji X-T1 and XF18-135mm lens on January 9, 2015.
Having shot the X-T1 for almost a year at that point, I was still very excited about the camera, but with the December 2013 firmware update, which added 27 new features, including the high speed electronic shutter that allows the camera to fire up to 1/32,000 second, I was excited for the expanded creative possibilities that were now open to an already amazing little camera.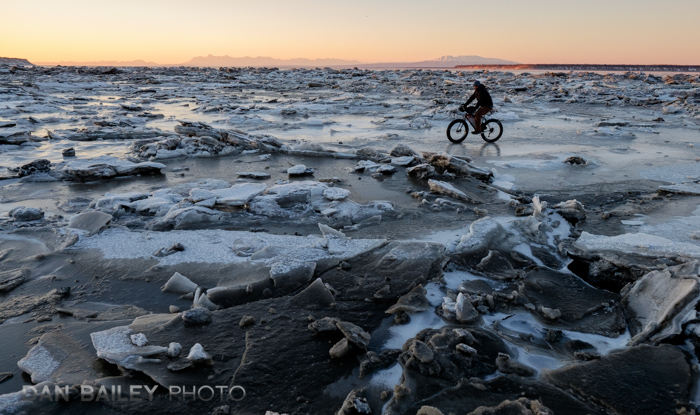 I shot quite a bit of snow biking around Anchorage in January, but due to our lack of snow, much of it ended being more ice biking than anything. This shot is my friend Eric Parsons of Revelate Designs cruising around the frozen mud flats of the Cook Inlet.
Also in January, I had the cover photo on Volume 5 of CLARITY: Photography Behind the Camera, which is one of my favorite online photography magazines. Finally, the I spent the beginning of January furiously writing and editing in order to finish up the manuscript for my second book and meet my publisher deadline.
February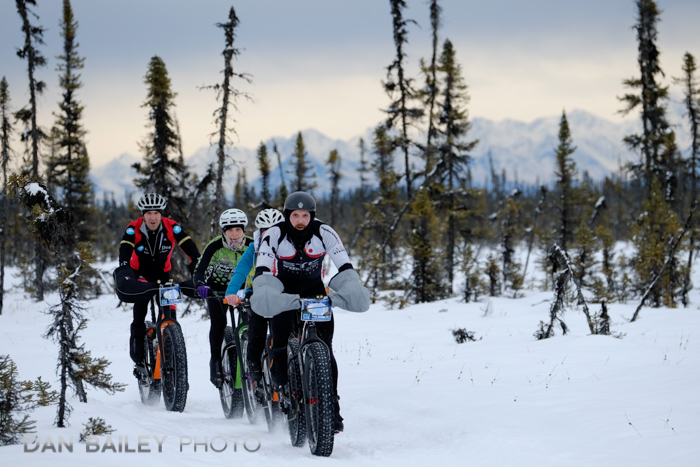 By February, we had a little bit more snow, so I continued to shoot show biking around Southcentral Alaska. Right around that time, I got the chance to try out the new Fuji XF50-140 f/2.8 lens, which in my mind, was the final nail piece in the puzzle for me to use mirrorless cameras full time.
This is a full-on pro weather sealed fast telephoto f/2.8 zoom lens that's lighter than the Nikon f/2.8 version. Since this type of glass had long been my bread and butter DLSR lens, this suddenly made my X-T1 even more capable for shooting action and adventure sports. If you haven't seen my review of the Fuji 50-140 f/2.8 lens, you can find it here.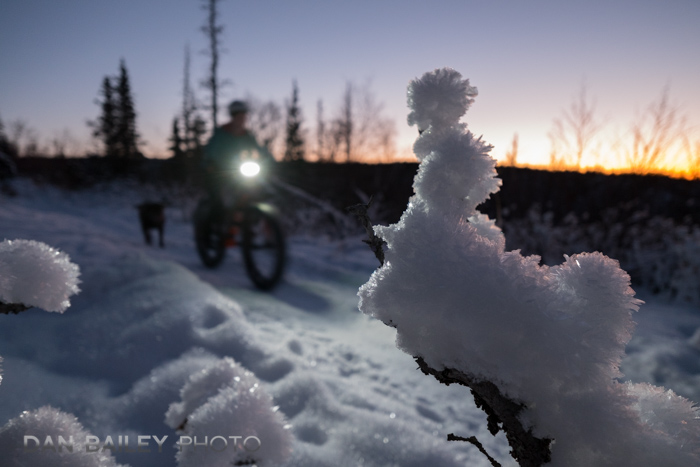 Here's another one of my favorite snow biking images I made in February 2015. I always love shooting wide angle action, because I can move in close and focus on specific details of the landscape and still show the subject matter in their environment.
February also saw more aerials, including this shot below, which is one of my all time favorite aerials photos of the Chugach. I love the subtle light and almost symbolic representation of the abbreviated landscape. Minimalism applied to landscape photography. Short and sweet. Less is more.
Ok, full disclosure, I actually shot this image on January 31 of last year, but I didn't get it edited and catalogued into Lightroom until the next day. Does that count?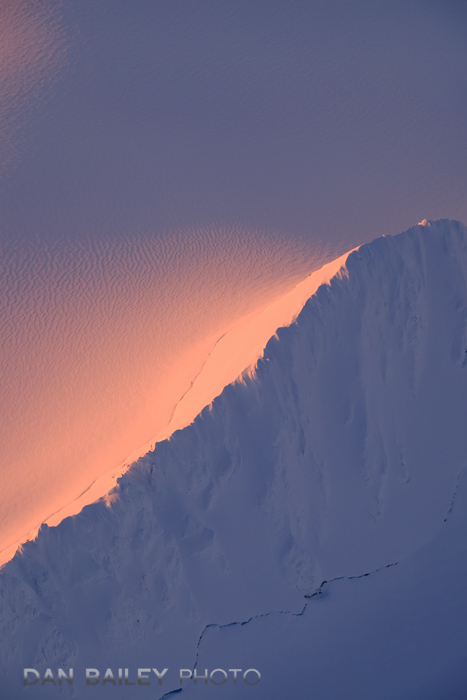 March
March began for me with a trip to sunny California, where I spent warm days pedaling around dry singletrack trails in short sleeves and shooting photos NOT in the cold. Always refreshing after slugging it out with weeks of cold and ice in Anchorage.
After returning to Alaska, I ran my Knik Glacier Photography Workshop, which was a huge success. I had 5 awesome participants and we all had a great time shooting glacier aerials and photographing out on the ice, walking around beneath the massive icebergs of the Knik Glacier Lagoon.
Here's the full recap of the workshop, which includes a testimonial from one of the participants. I'm mixing things up this year, and this season, I'm running a weekend photography workshop at the Matanuska Glacier. This promises to be a great opportunity for shooting amazing winter glacierscapes in an ice environment that's a little different, and in some ways, a little more intimate than the Knik.
Check out the info about my 2016 Matanuska Glacier Photography Workshop here. It runs April 1-3, 2016.
I closed out March with an amazing trip I took with two good friends, Josh Spice and Glenn Charles. We did a weekend bikepacking trip out to the Knik Glacier, where we rode our fat bikes around the massive icebergs of the Knik, then spent the night right there next to the ice and watched the northern lights dance in the sky above the icebergs.
It was a real adventure that involved getting lost, riding through huge ice-filled puddles, pushing through giant, deep muddy sections, bushwhacking will fully loaded fat bikes through thick willowy forests and losing a memory card full of my best photos of the trip which was almost lost forever, until… well, you can read all about it here.
All in all, the trip was one of my favorite adventures from 2015. You can read my full Knik Glacier Bikepacking photo essay here. And, it gave me a chance to REALLY test the weatherproofing on on Fuji X-T1.