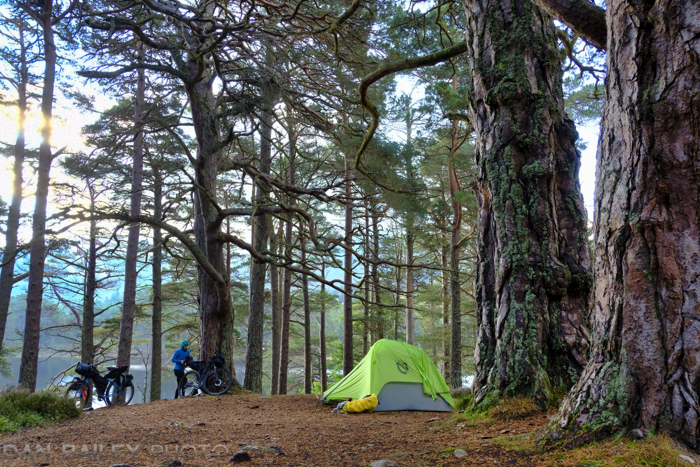 It's been a very quiet month here on the blog. I have a good excuse, though. I've been on vacation. After a very busy summer shooting, flying my little Cessna, teaching workshops, editing photos and writing my X SERIES UNLIMITED eBook, which I'm pleased to say has been selling like crazy, I decided to take some time off.
And what better way to spend a few weeks away from the computer than by going back to Scotland for more bike riding and photography?
I had so much fun in Scotland during our spring trip that I decided to head back there for Round 2, which meant even more bikepacking, and of course, more whisky.
Even though we pedaled around quite a few areas of the country during the May trip, as unfortunate luck would have it, we never found ourselves near any distilleries. So, for this trip, I dedicated myself to time and routes that would take us right past a number of Scotch distilleries.
During this two-week foray, we headed up the Speyside Way and visited the Tomatin, Tomintoul, The Glenlivet, Aberlour, The Macallan, Cardhu, and Dalwhinne distilleries. We toured a few traditional production houses where they make this wonderful golden elixir, or as it's called in the Gaelic language, "uisge beatha," or, "the water of life, "and sampled a wide range of whiskies from a number of different regions of Scotland.
A novice scotch drinker before the May trip, I've learned so much about how it's produced and how the specific elements in the process create such varied flavors from strong and smoky to smooth and sweet. Let's just say that I have a new expensive hobby. 🙂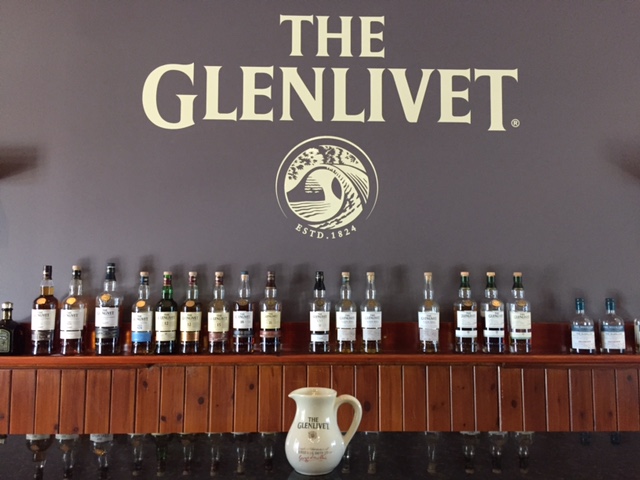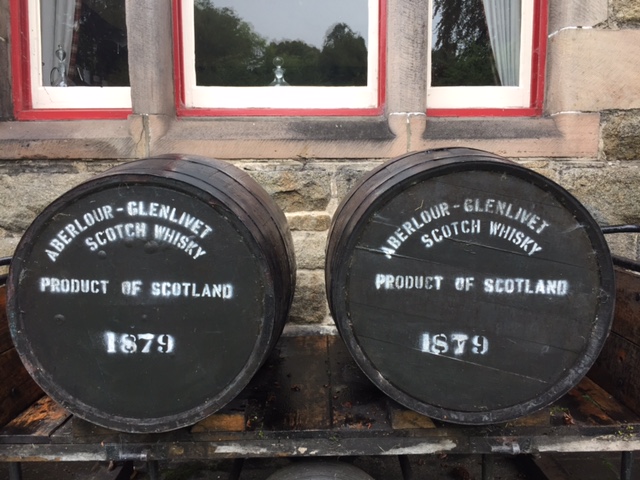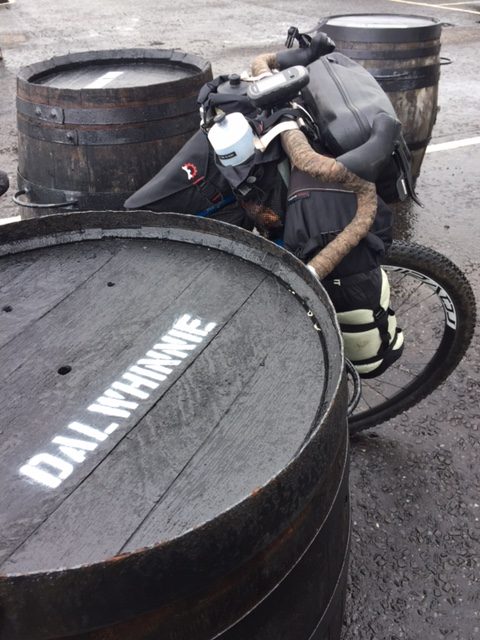 Compared to May, we spent more time during this trip cycling and touring off-road, spending a significant portion of our trip on trails and land rover tracks through the Highlands. With its large swaths of open land and it's wilderness access laws, Scotland is an absolutely ideal location for backcountry biking, hiking and walking.
We also got a chance to spend more time with our friend Andy Toop, who owns a great bikepacking and packrafting shop called Backcountry Scot in Aviemore. And we did an overnight bike trip with our two new cycling friends, Huw and Annie. Huw Oliver is a great young adventure photographer and writer. Check out his article about adventuring in the Outer Hebrides Islands on Bikepacking.com.
Annie Le is an outdoor instructor and has done a number of great adventures as well. (You can see here photos here.)
On the photography side, I went even lighter with my Fujifilm camera setup, only going with a single X-T2 body, and three small primes, the XF18mm f/2, XF35mm f/2 and the XF50mm f/2. This ultra compact trio gave me a wide variety of creative options and made things very easy, since I only had three focal lengths.
Although I so like the longer Fuji lenses, I loved the freedom of being so unencumbered my my camera gear and I'm very happy with the photos I shot over there. For most of my scenes, I found myself using either the 18 or the 50, which make sense, because I love going wide and I love using a short telephoto to compress my backgrounds slightly, which helps the subject stand out more prominently.
Overall, we got a lot of fantastic riding done in just two weeks, camped in some beautiful places in the Scottish backcountry, and lived the true Scottish experience with considerably wetter weather than we had in May. Our love for this awesome country only grew and I'm already thinking about when to go back for a third time.
I'll be posting more Scotland pictures from both trips in the coming weeks since I still haven't even shared very many from the May trip. I guess summer got away from me, which is exactly why I took this vacation.
After Scotland, we flew to Minnesota and spent a week up on the North Shore of Lake Superior, riding bikes, shooting waterfalls and enjoying a brilliant display of peaking fall foliage. Watch for those pictures in the coming weeks as well.