I got this idea from California photographer, Jim Goldstein, who often begins a new year by posting his own favorite photos from the previous year, and also encourages other photographers to the same.
Having burned thousands of frames throughout any given 12 month period, it's quite a task to narrow them all down to your 12 favorites, or the 12 best. However, I can't resist the temptation, and besides, it's always fun to look back.
So, in the spirit, here are 12 of my favorite images from 2017. I'd love to see your favorites from the past year, as well, so please post links to your fav shots from 2017 in the comment section below.
January – Dreamy Snow Biking, Alaska
After three dismal, icy winters, we finally had a great snow year here in Anchorage. To me, this photo epitomizes the magic of fat biking through dreamy winter landscapes under gorgeous winter light. Here are a few more from that day.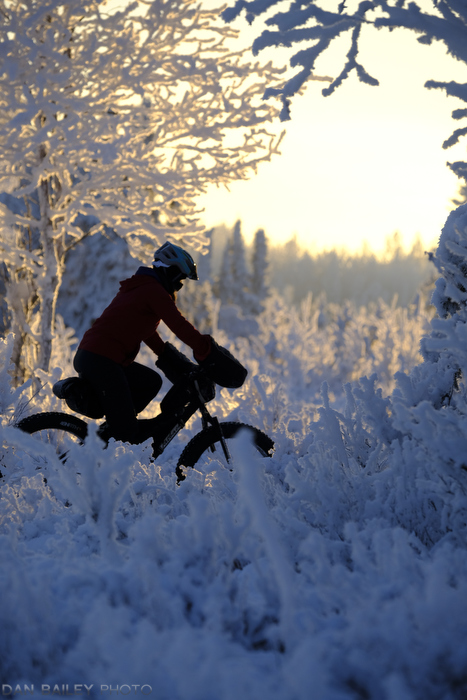 February – Looking straight down at a crevasse field
I love chasing good light over the mountains in my little Cessna, and sometimes it turns into a treasure hunt when light, landscape and viewpoint all come together with a once in a lifetime convergence. This was one of those times.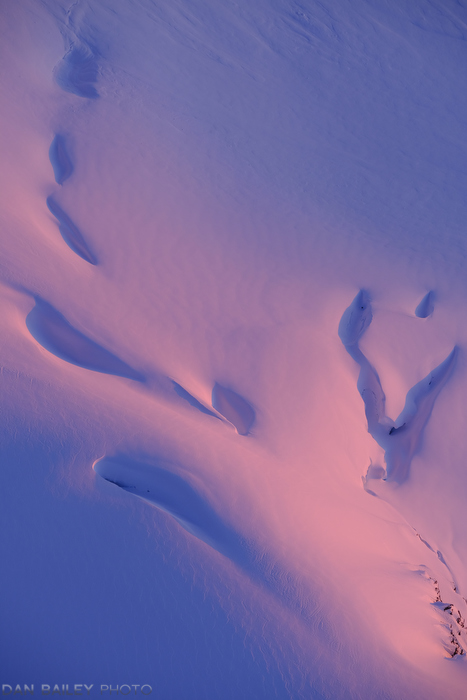 March – Northern Lights over a Cabin in the White Mountains
During the second night of a 3-day winter fat bike tour of the White Mountains outside of Fairbanks, Alaska, we were treated to an amazing aurora display. The lights turned on like a switch as soon as the sun went down, and although we would have wanted to stay up all night watching, we still had a lot of miles to ride the next day and chose sleep instead.
We still had great views throughout the early evening, and I shot this one-second exposure with my X-T2 and XF18mm f/2 lens, using my Joby Gorillapod as a support.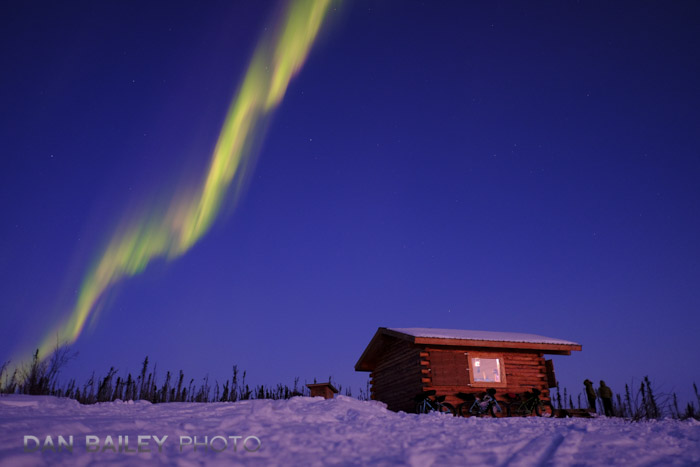 March – Fat biking in a Glacier Ice Cave
Nobody said I could only post one photo from each month. Besides, I couldn't leave this one out. March in Alaska is glacier riding season, and this was my favorite image from a particularly awesome day out at the Spencer Glacier. Again shot with the X-T2 and the little 18mm lens, of course using Velvia film simulation.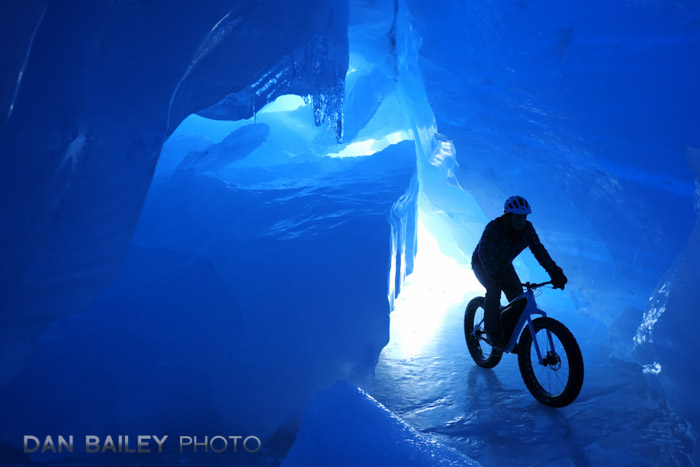 April – Who Said Photography had to be Serious!
I LOVE this portrait of my friend Laura, which I shot during a fun afternoon adventure. We were laughing about how some photographers take their craft way too seriously and I grabbed this moment using Miniature Mode on the X-T2 using the XF35mm f/2 lens.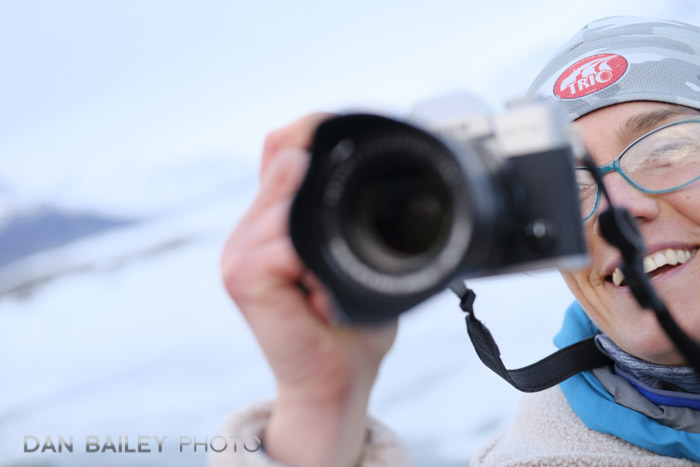 May – Camping at the Edge of the World. Shetland Islands.
The first Scotland trip – 3 weeks of bike touring. Such a fun adventure! There are way too many to choose from, but this picture was made on the morning after our first night of camping.
Perched at the very northern edge of the British Isles, we enjoyed the most awesome campsite ever and unbelievable weather. If you've seen the show "Shetland" on Netflix, then you know it pretty much rains all the time there. I guess it always works out for Dan. 🙂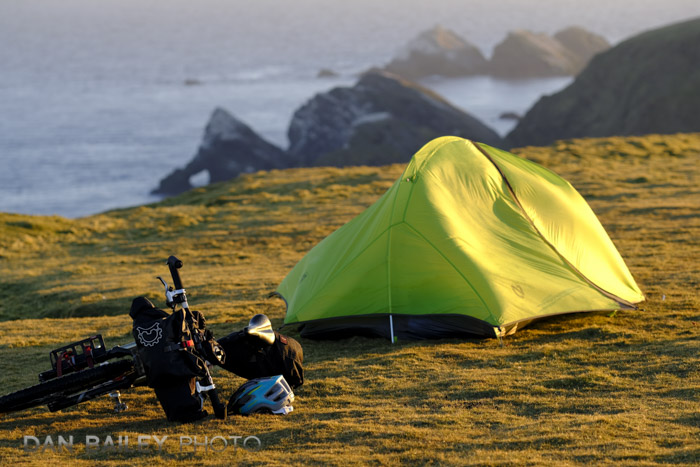 June – Sunrise over The Palouse Washington State
I spent a couple days in June as a guest instructor (in other words, I crashed) a Palouse workshop led by Jack Graham and Bill Fortney and shot this photo during one of our morning sessions. I have other shots that are little more dramatic, but to me, this shot stands out because it looks like a painting.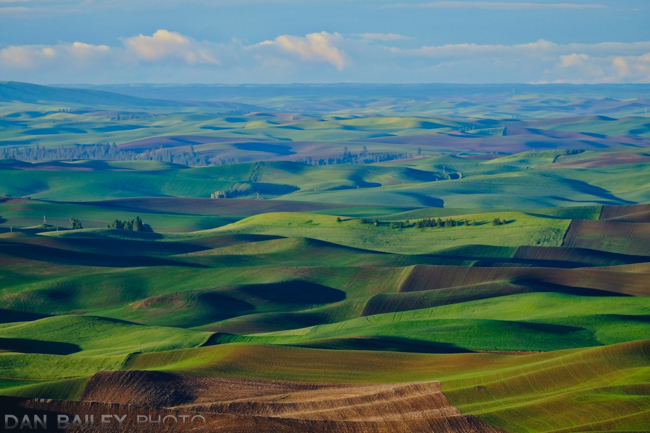 July – Mountain Bike Racing!
Summer is mountain bike racing season in Anchorage, and this was the first year I actually managed to make all the races. Ok, so I missed the first one while I was in The Palouse, but I made all the others, raced my way into shape and even shot a couple of the expert division races.
I like this one because I'm shooting against the light, and you can see all the mosquitos and dust in the air as they ride through the thick, hot Anchorage forest.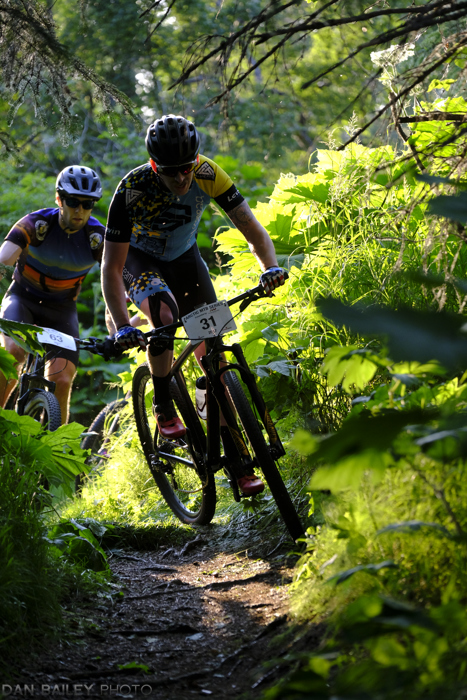 August – Seattle Photo Walk
At the end of August, I taught two X Series classes at Glazers in Seattle and we capped the evening off with a photo walk along the waterfront. There's a lot of fun stuff to see and shoot during a beautiful summer evening, but there's something about this shot I really like. Color, shape, simplicity and something you don't normally see with your regular eyes. And trying something different, because… why not?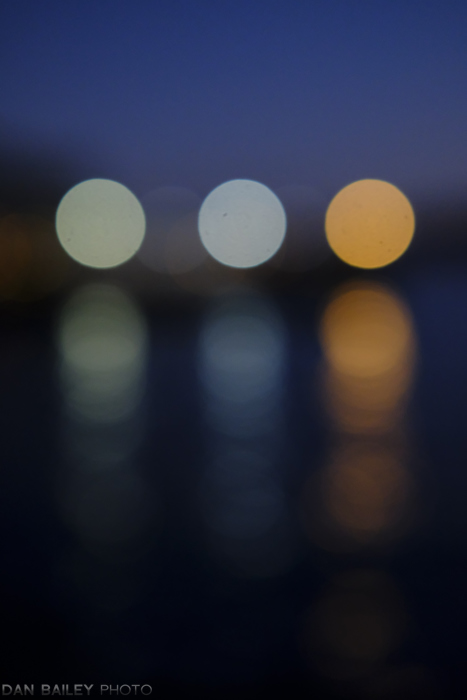 September – Scotland, Round 2
In September, I went back to Scotland for two more weeks of awesome bikepacking. I just couldn't get enough. Here are my two favorites from that trip. That's right, I said two. I'm breaking the rules again. By the way, what exactly are rules…?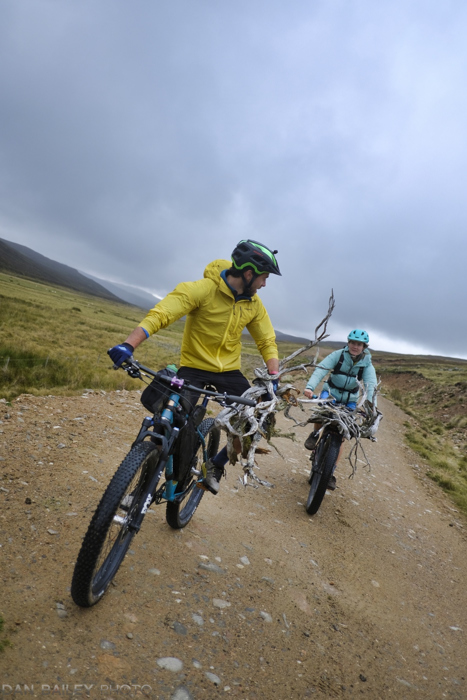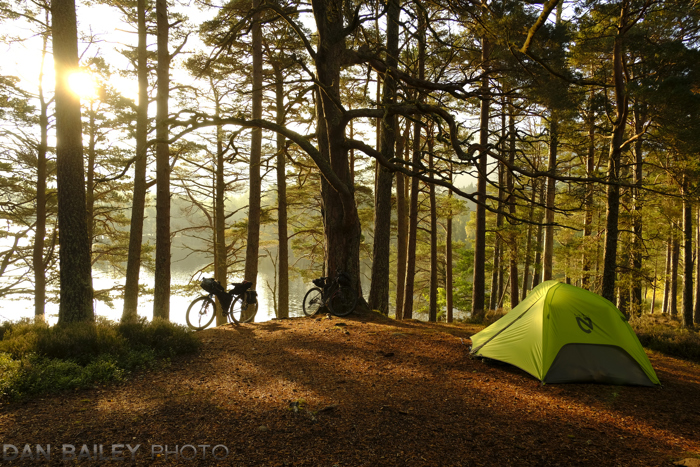 October – Gooseberry Falls, Northern Minnesota
Right after Scotland, we flew straight to Minnesota and did some hiking and bike touring along the north shore of Lake Superior. This is my favorite shot from that trip, again shot with the X-T2, XF18mm f/2 lens, a Hoya 10-Stop SOLAS IRND filter and the little Gorillapod SLR Zoom tripod.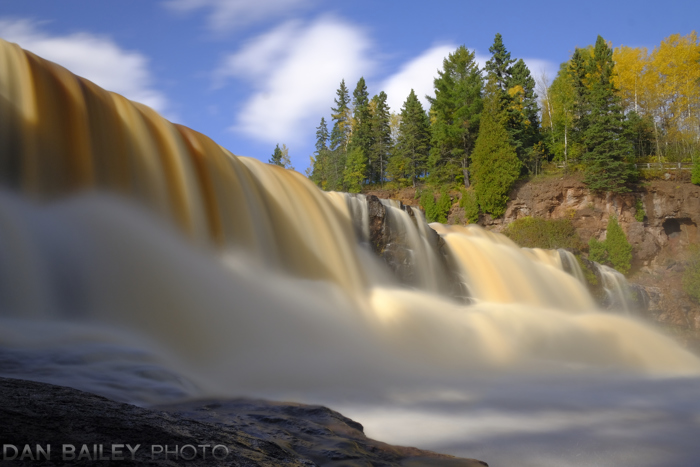 November – Magical Miniature Mountain Scenes
My winter aerial photography season usually begins in November, an I managed to get up for a couple of flights that month during brief spells of good weather. Here's a shot of that magical end-of-the-day light hitting the Chugach Mountains, captured using Miniature Mode on the X-T2.
I like using this mode because it allows me to get shallow depth of field effects at infinity, when this would normally be impossible.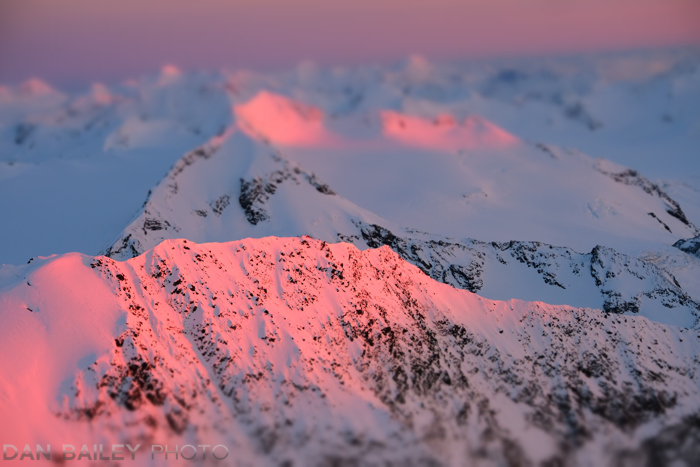 December – Winter Beach Riding, Anchorage
I sneaked this one in under the wire! During the last day of the year, I rode fat bikes with some friends along the frozen beaches of Anchorage.
Aside from a few hundred feet of pushing and carrying our bikes over some "unrideable ice," we managed to find some quality terrain and enjoyed a splendid afternoon of pedaling, camaraderie and some really cheap whisky.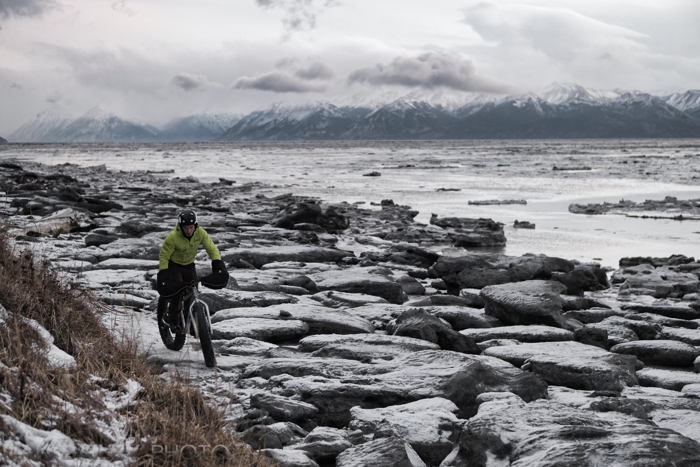 I case you hadn't noticed, I just tricked you into looking at 14 pictures. I hope you don't mind. It's always fun to look back at what you shot during the previous calendar year, although if you're really excited about your work, it inherently sets the bar higher for next year.
This is a natural thing, and I get around it by letting myself being inspired for the future, rather than putting pressure on yourself to do even better next year. You know you will. If you made great photos in 2017, then you'll make great photos in 2018.
Of corse, the most important thing is to have fun. Don't worry about whether you'll be able to match your previous work. And again, if you have links to your favorite images from last year, please share them in the comment section.