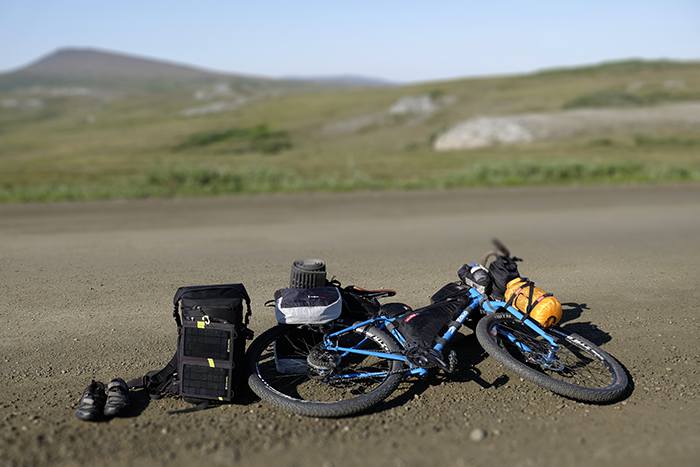 It's been a busy year. After writing two books, the second of which comes out in October, working with a developer on my two new iOS apps, planning and shooting my upcoming video instructional photography course, which comes out Sept. 21, plus all the workshops and everything else, it's time for a vacation.
It's time for a bike trip. A long one. Earlier this summer, I took four short bikepacking trips out to the Knik Glacier, along the Oregon coast, the Denali Higway and the Nome-Teller road, but now it's time for the real deal. We're talking plane ticket, passport and a country where English isn't the regular language.
For me, that place is Romania. Transylvania, to be exact. A month-long bikepacking and mountain biking adventures in the heart of the Carpathian Mountains, the land of forests, fortified Saxon castles, vampires, and, oddly enough, lots of brown bears. Sure, I know what you're thinking. Don't I have my fill of brown bears in Alaska? Well, yes. I didn't exactly plan it this way, that's just an odd coincidence.
I leave tomorrow morning, and here's what I'm taking:
1 Salsa Fargo 29″ drop bar mountain touring bike (pictured above)
Revelate Designs frame bags
Black Diamond Mega-lite shelter
Mountain Hardwear Phantom 32 sleeping bag (on right fork)
Thermarest Pro-lite sleeping pad (on left fork)
Ridge Rest
Beer can stove and pot stand made from 3 spokes
Garmin eTREX 30 GPS
Mallet
Wooden stake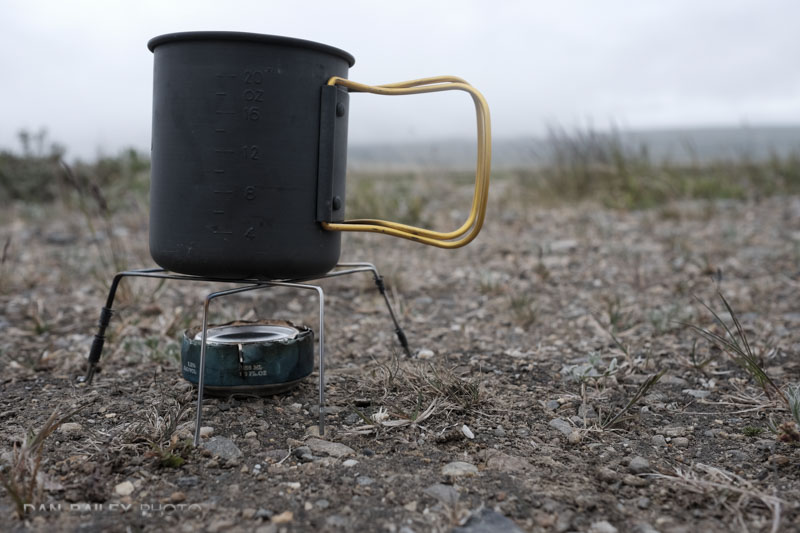 Then there's the camera gear and various other electronic doodads, most of which will be carried in my F-Stop Kenti camera pack. I'm pretty sure that F-Stop has discontinued the Kenti, but there are still some available in their online store.
I like the Kenti because it's fairly lightweight, has side zipper access and it holds two camera bodies with lenses, and has a separate top and back compartment for clothing and accessories. I don't like to carry a ton of gear on my back when I'm bike touring, and the Kenti holds just enough to give me lots of options without weighing me down too much.
My other favorite packs in this style are the Lowepro Flipside Sport AW and the Lowepro Photo Sport, but since this is a longer tip, I wanted a little more space for doodads and gizmos, and a second camera body.
For camera gear, I'm going with a pair of Fuji bodies and just three fast primes.
Ingredients
Also, I'm leaving the laptop behind and only taking the iPad mini, a cheap bluetooth keyboard (decided not to take the keyboard) ,and a Western Digital Wireless My Passport Hard Drive. The wireless My Passport has an SD card slot to back up cards, and also allows wireless browsing and transfer of images to the iPad or iPhone.
I stuck about 5,000 of my best images on the drive, so no only will I use it for backup, if I need to send any photos to clients while I'm away, I can pull them off the drive and email or upload to Dropbox or Google Drive when I get a WiFi signal. Not taking the laptop will save me lots of weight, and so I'm pretty excited about this new solution. I tried it on my recent Labrador trip and it seemed to work fine.
I'll be posting image when I can on social media and stuff, so follow me on Twitter, Facebook and Instagram to keep in touch!
Ok, time to box up the bikes, so I hope you have a great fall, and I'll see you back in the states sometime in October!