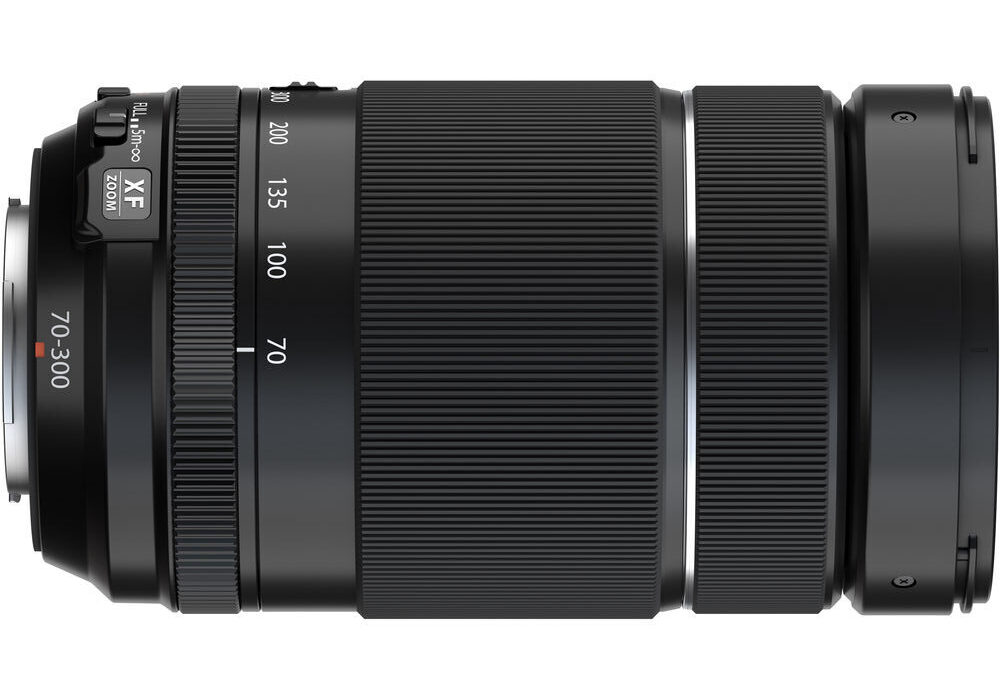 I've been pretty curious about Fujifilm's new XF70-300mm f/4-5.6 OIS WR lens. After all, I've long been a fan of the XF55-200mm lens, which offers a nice, long focal length and decent quality at a relatively small size and price.
Built with a very similar style, Fuji's 70-300 expands on the design with an even longer range, weather sealing and compatibility with Fujifilm's 1.4x and 2x Teleconverters.
It also has an even more capable OIS image stabilization system, 5.5 stops, vs. 4.5 stops for the 55-200. I've been really impressed at how low I can handhold the 55-200 and still get sharp shots, and with the newer OIS technology, this is improved even further.
In 35mm equivalent terms, the 70-300 offers a very long, 107-457mm angle of view. That's quite impressive on its own, but when you combine it with the 1.4X TC, your range becomes 147-630mm. This is amazing when you consider the compact size and weight of this lens. It's only slightly a half inch wider and longer than the 55-200 and ONLY 8 grams heavier. (1.3 lbs/588g total.)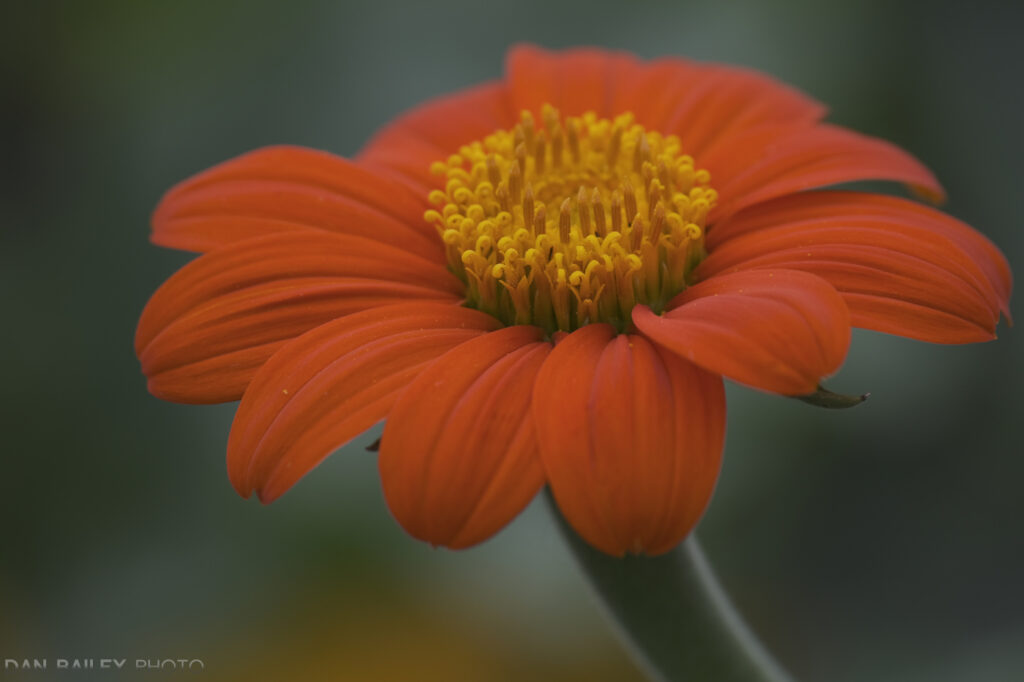 The first thing I did with the 70-300 was take it out into my garden, which, right now, is if full bloom. I was pleased with the feel and balance of the lens, but what blew me away, is that it has a minimum focus distance of only 32.7 inches (.83m). That effectively gives you 1:3 magnification ratio and makes it an incredible lens for shooting close-up subjects.
I spent the next half hour shooting zinnias, Mexican sunflowers, poppies and the flurry of bees that are raiding the giant mat of thyme that we have growing in the front yard.
The first few frames were straight, with he lens zoomed all the way out to 300mm. Then I put the 1.4X Teleconverter on and things got REALLY interesting. The closeup capabilities become even more magnified, with even more long lens compression.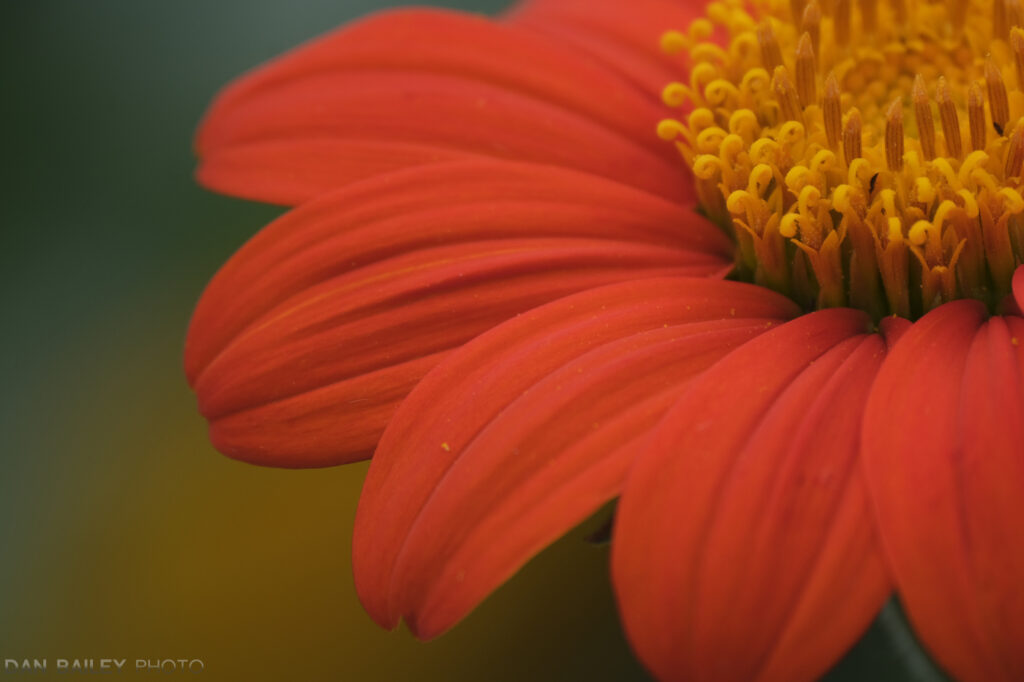 Even at full zoom with the teleconverter, focus was incredibly precise and the image quality was absolutely stunning. I'm absolutely blown away by how sharp this lens is. I guess that by now, 9 years into the X Series and over 5 decades of experience with lens design and production, Fujifilm has this stuff down.
Honestly, I didn't know what to expect. Budget priced zooms aren't always awesome, and with some models, you pretty much know that if you want top quality, you have to spring for the "professional" models.
However, with todays optical technology and lenses that are specially designed to maximize the performance of their own camera sensors, this is no longer the case. We saw it with the excellent 18-55mm lens, and now we see it again with the 70-300mm, where a sub $1K lens can get you the equivalent of a 400mm lens, with fast, precise autofocus and image quality that will blow you away.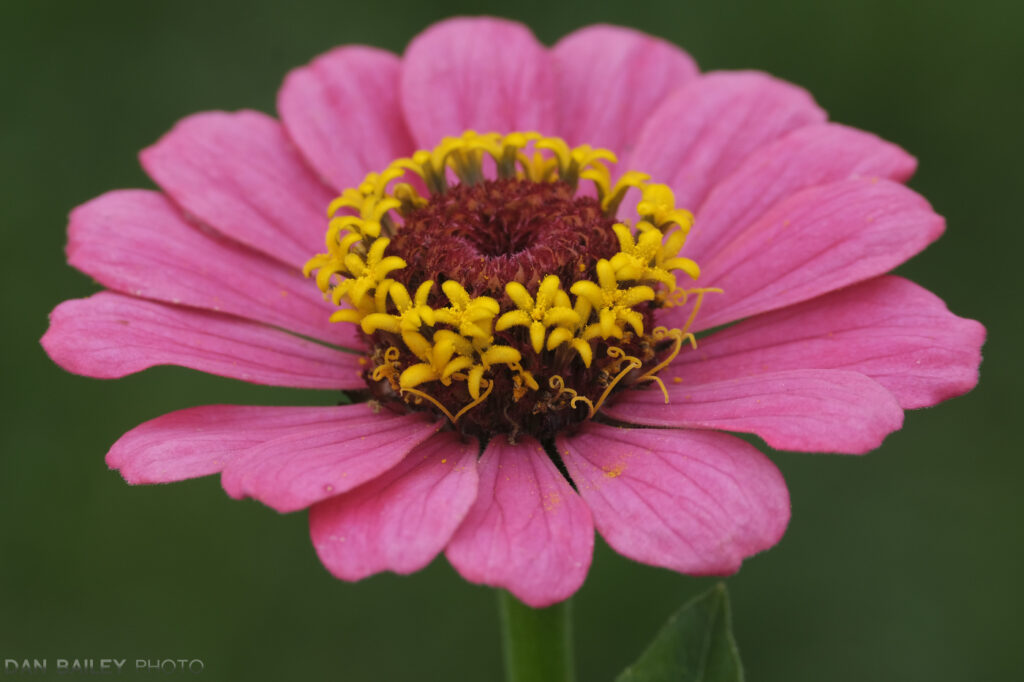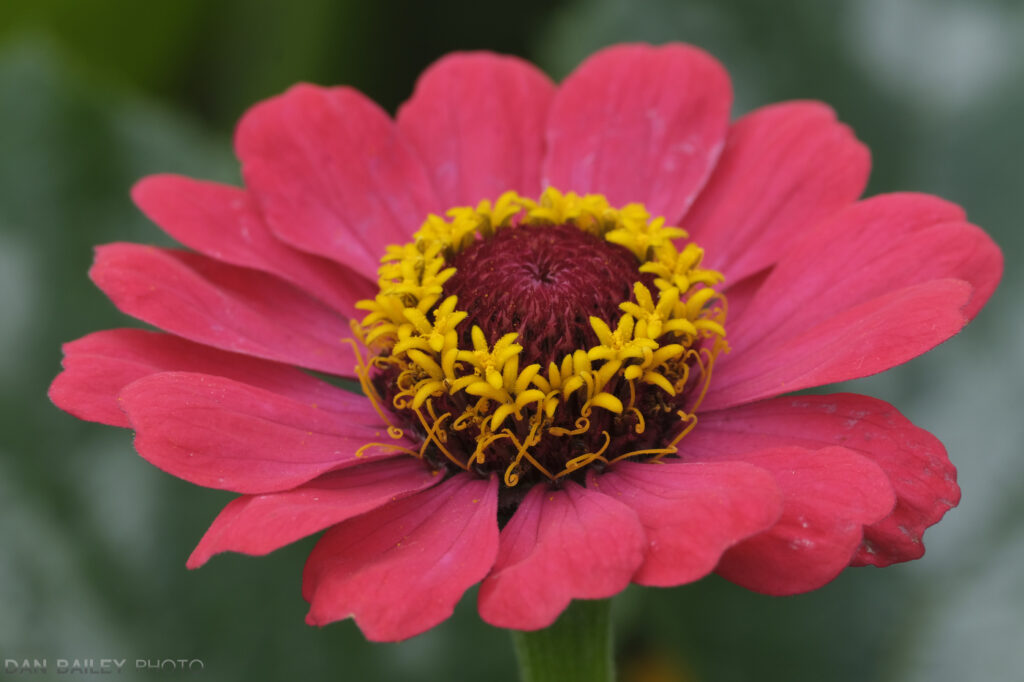 Built with 17 elements in 12 groups, two extra-low dispersion elements to reduce fringing and chromatic aberrations, and one aspherical element to control distortion and spherical aberrations, Fuji's new 70-300mm delivers in a big way, but without a big price tag.
With a 9-bladed aperture, compared to the 7-bladed design of the 55-200mm, the new 70-300 gives you some amazing, out-of-focus looks and wonderful, mouth watering bokeh. From that standpoint along, this makes the 70-300 an incredible fun lens to use for isolating subjects.
After a very brief time spent with the 70-300, I had so much confidence with it, that I set out to photograph an entire series of bee photos using single shot mode, while zoomed all the way out, with the teleconverter on, and got a number of really cool frames and very sharp bees.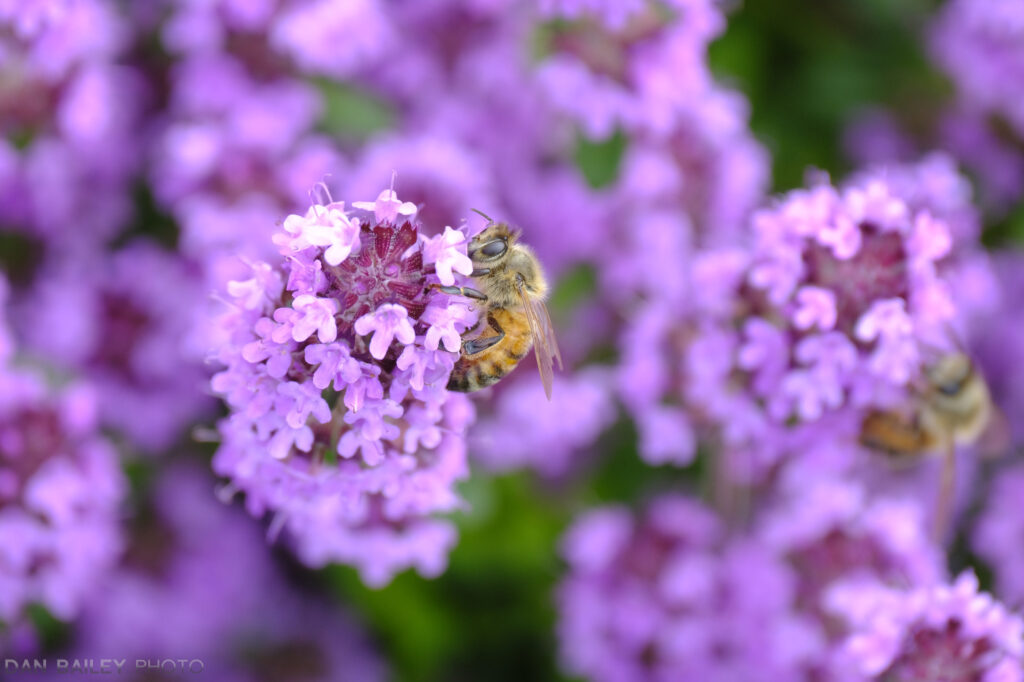 Overall, the XF70-300mm f/4-5.6 OIS WR lens is another home run from Fujifilm, and it hits all the important benchmarks: It's super sharp, it has fast AF, 5.5 stops of OIS, it's not very big and it's not exceedingly expensive. And you can use it with the teleconverters to extend your range even further.
Seriously. This thing is long lens heaven, wrapped up in a nice little compact bundle that you can carry everywhere. This could easily be your next backpacking, travel, portrait, sports, or even walk around-street lens, if you don't mind a little bit of length on the front of the camera. It's certainly light enough, and it doesn't scream "LOOK EVERYONE, I'M A PRO!!"
I plan to take it on an all day mountain bike ride tomorrow, and I'm looking forward to getting some nice detail, closeup and long lens landscapes up on top of the pass after climbing about 4,000 feet. Best part, I won't even notice it's back there in my pack until I take it out and start shooting.
Then I'll be really glad I have it.
So yea, the 70-300mm? Highly recommended. Happy summer.