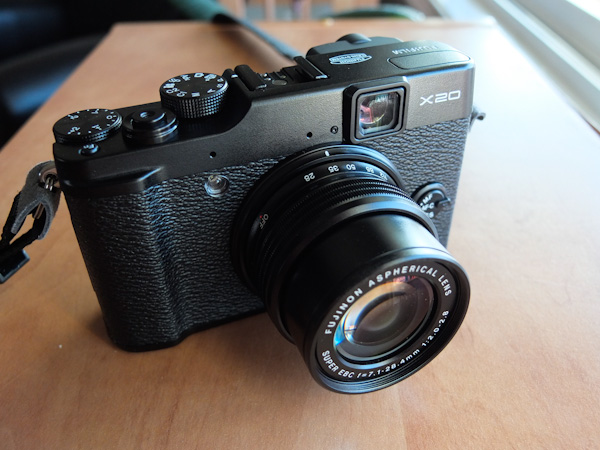 The nice man in the big brown truck brought me a brand new Fuji X20 yesterday. A day earlier than I was expecting. Imagine my joy! Just like Christmas! No really… it was just like Christmas, because I was out shoveling snow. Except the days are longer snow, so maybe like Christmas in March or something.
Anyway, having thrown my X10 into just about every single photo situation that I can think of during the past year, I've been very excited to try out the X20. Essentially, it's the same camera body, but inside, they've inserted a brand new sensor, an optical viewfinder overlay that displays shooting and focus info, and updated some of the features and software.
New Sensor
Although pixel count has not changed, Fuji ditched the EXR sensor and went with a 2/3″ 12M X-Trans CMOS sensor, which is the same sensor technology found in the X-Pro 1, the X-E1 and the hot new X100S.
The main advantage of the X-Trans sensor design over the EXR sensor is that by using a random pixel arrangement on the sensor, they're able to eliminate an OLPF (Optical Low Pass Filter) in the sensor array. With most camera sensors, an OLPF filter eliminates possible moiré, but the trade off is a slight loss in resolution. For the same reason that the D800E is sharper than the D800, the OLPF-less X20 is rated to render higher resolution images than the X10, but without the risk if having moiré problems.
Also, the X-Trans sensor architecture allows for phase detection pixels to be placed into the array without affecting sensitivity. This allows for faster AF performance.
Image Quality and Resolution
Having only had the X20 in my hot little hands for just a few hours, I haven't had the chance to test out and compare all of the features against the X10. However, the few images that I have shot have left me impressed and have confirmed that, not only are images from the X20 sharper, the upgraded EXR II image processor is a more advanced unit.
In my mind, these two shots below tell the story. The first is shot with the X20, the second with the X10 just a few moments later. Note how the X20 rendered the sunstar, while the X10 just blew out that corner of the frame. Huge improvement. Remember the ORB issue that plagued early X10s? Gone.
For my highly scientific resolution comparison, I took pictures of frost on my truck. Both images were shot at ISO 100 at around 1/400 sec. Left and top is the X20, right and bottom is the X10. At full size, they look pretty similar, but when you zoom in, there's a noticeable difference. Click the zoomed in images to see full size, 100% crops.
Here's another example. Top is X20, bottom is X10. Click the images to see full size, 100% crops. Again, noticeably crisper images from the X20.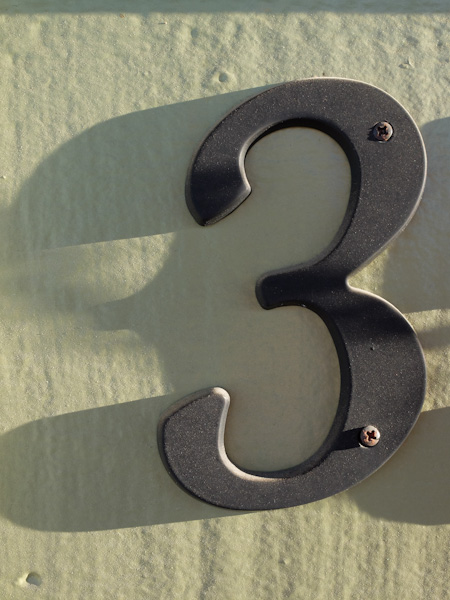 Finally, check out how the X20 rendered the text in this shot below. Pretty sharp. Yes, I took my new X20 to bed with me. You would too, so don't lie. Click the second zoomed image to see a full size 100% crop.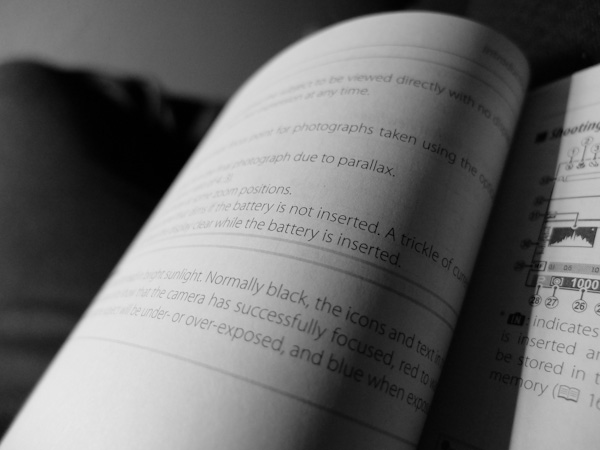 New Features
Manual Focus: Although there are quite a few feature improvements on the X20, I'd like to highlight one that I feel is pretty cool. Manual focus. I NEVER used it on the X10. Ok, I used it ONCE when I first got the camera, just to see how it worked. Then, like everyone else in the world, I saw how worthless it was, and never used it again. Ever.
Manual focus on the X20 is a totally different beast. Fuji has added Focus Peak Highlights, which frame a ring of white around your subject when it's in focus. Plus, it zooms in while you're focusing, which makes it so much easier to fine tune focus on subjects that are really close up. Think macro on a tripod. So much more usable.
Advanced OVF: Finally, there's the brand new OVF overlay. I really like having an optical viewfinder, because I feel I'm looking directly at the subject I'm photographing, instead of watching it on a little tiny TV. Just feels more tactile. That said, I don't use the optical viewfinder on my X10 all the time, but there are times when the LCD is worthless, like in really bright sun.
The new advanced OVF in the X20 features a Digital Trans Panel that sits within the glass elements of the viewfinder. It displays a variety of shooting info, including focus area, shutter speed, aperture, shooting mode, focus lock and ISO.
This is a really nice addition. Makes the X20 feel even more capable. Like a camera should feel. With this features, I can see using the OVF even more now on the X20.
Drive Button Placement: Finally, I like that Fuji swapped out the AF button with the Drive button on the X20. The Drive button used to be on the top of the rotating thumb dial, and I was always hitting it accidentally, especially while wearing gloves. I would suddenly find myself shooting in some high frame rate or bracketing mode that I hadn't intended. Sticking that button out of the way and over on the side makes a lot of sense. I'm sure I'll love that change.
Final Initial Thoughts
I've got to hand it to Fujifilm, they've really hit it out of the park with their X-Series cameras. They seem to have a growing following of very dedicated users who really appreciate the classic design and styling that their new cameras have. I'm definitely one of them.
Also, their sensor technology is absolutely top notch, which is where it counts. Combined with their amazing image processing, the JPEGS that I get from my X10 cameras are simply stunning. From my very short experience so far with the X20, I see even better results. This from a guy who ALWYAS advocates shooting RAW with DSLR cameras.
I know that guys like Zach Arias and David Hobby swear by the X100S. They have every right to. The X100S is an outstanding camera with an APS-C sized X-Trans sensor that produces unbelievably high quality photos. I would probably love to own one as well.
However, for the wide variety of outdoor photography that I do, which includes landscapes, portraits, travel and yes, even action, I just love the versatility of the X20 and having a wider-angle to short-telephoto zoom that does ultra close up macro up to 1cm. Also, having a capable camera that costs half as much as the X100S means that I won't be as afraid to bang it around outside.
Edit, April 11: In fact, right now, I'm in the middle of a week-long backcountry ski trip, and I've basically been using the X20 as a second, super lightweight body. Believe me, it's seeing extensive use and getting covered in snow every day and it's still performing great! Can't wait to show you these shots!
And even though it has a smaller sensor, than the X100, I've gotten publishable quality imagery out of the X10, some of which I've licensed to my pro clients. My X10 paid for itself many times over, and that's why I went ahead and bought the X20. For as much as I'll use it, I'll take image quality that's a definite step above the X10.
Bottom line: Compared to the X10, the X20 is sharper, and the image processing on it is noticeably better. (Edit: I'm back from my ski trip and shot over 1,000 images with the X20 during the course of a week. I've posted my full X20 review here.)
Support this site: If you think you want an X20 too, consider grabbing one through the links below. It's like your way of saying, "Thanks for jumping in the pool first and then taking the time to tell me how warm the water is!"
[iframe]<iframe iframe width="120″ scrolling="no" height="240″ frameborder="0″ style="border:none;" border="0″ src="http://mer54715.datafeedfile.com/widget/aff_widget_prdt_generate-2.0.php?aff_num=6746&aff_net=1&widget_num=3504″ marginheight="0″ marginwidth="0″></iframe><iframe src="http:///e/cm?lt1=_blank&bc1=000000&IS2=1&bg1=FFFFFF&fc1=000000&lc1=0000FF&t=danhbaisadvph-20&o=1&p=8&l=as4&m=amazon&f=ifr&ref=ss_til&asins=B00ATM1MHO" style="width:120px;height:240px;" scrolling="no" marginwidth="0″ marginheight="0″ frameborder="0″></iframe>[/iframe][/iframe]