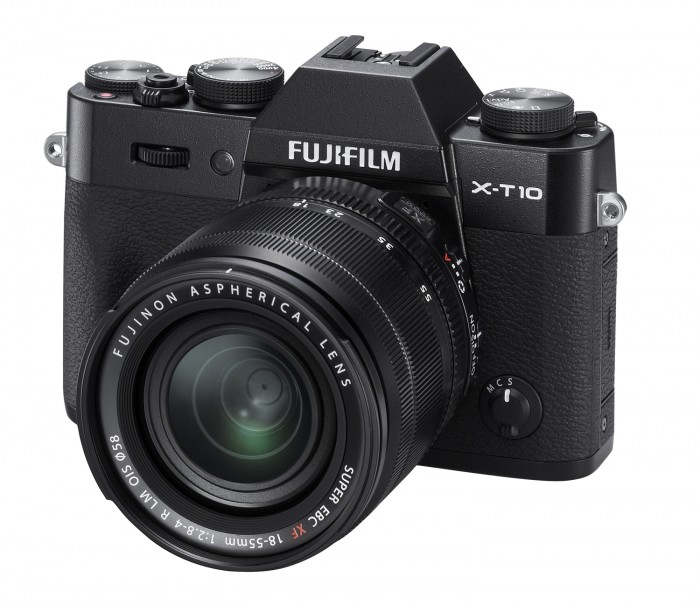 The X-T10 is now shipping!
Last week, I posted my review of the new firmware update for the Fuji X-T1 which dramatically improves the camera's autofocus system. I need to fess up, though. I wasn't just trying out the new firmware, I've actually been testing a whole new camera: the new Fuji X-T10.
Announced this week, the X-T10 is basically a stripped down, non-weather sealed version of the X-T1, and man, is it a little hot rod! Aimed at enthusiasts and budget minded photographers, this is a powerful and budget friendly entry into the Fuji system, and it makes for an awesome, lightweight adventure camera.
Retaining most of what makes the X-T1 so great, and leaving off just a couple things to give it a more affordable price tag, the X-T10 brings top level X Series performance for only $799 (body only) or slightly more if you pair it with a lens. Based on how well the X-T1 has been received and how well this one performs, I'd say this is the mirrorless camera that many people have been waiting for. It seems like a very smart move on Fuji's part.
It has the same 16.3 MP X-Trans CMOS II sensor as the X-T1, so it produces identical image quality. It's also built tough with an all metal SLR style body, Vari-Angle tilt LCD screen and a center-positioned viewfinder. Best part of all, the X-T10 comes already loaded with the new v.4.0 firmware. This means it has the exact same, highly improved AF system as the top shelf X-T1.
Design and Feel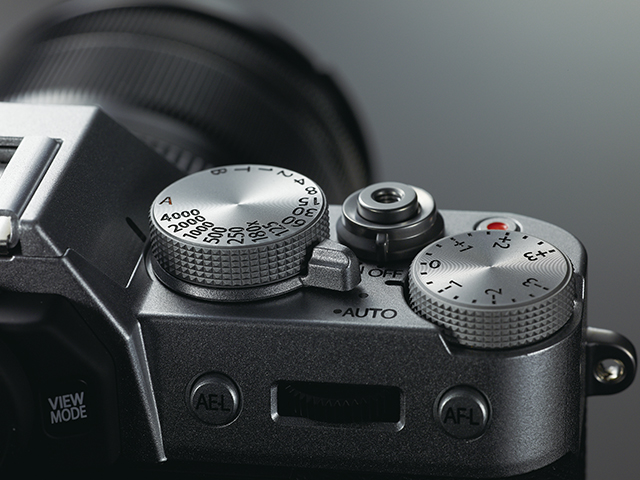 When I first took it out of the box, I was struck with how small this thing is. After using DSLRs for so long, I thought the X-T1 was tiny; the X-T10 is even smaller. At only 13.4 oz (381g), it's a full two ounces (60g) lighter than the X-T1.
Of course, it's got that classic Fuji look, with its milled metal dials and traditional styling, and it feels good in your hands. Built on a slightly smaller and lighter chassis than the X-T1, the X-T10 is amazingly compact, but it's got heft. While the grip is a bit smaller, it's very easy to hold, say when you're shooting one-handed in exposed situations. Coming from the X-T1, it definitely feels familiar.
With all-metal top and bottom plates, it's considerably more rugged than most, if not all mirrorless cameras in the under $1,000 price range. In my mind, this hits a huge target, especially for outdoor and travel photographers.
The X-T1 also has a viewfinder very similar to the X-T1. It has the same refresh rate and the same 2.36 million dot EVF with four glass elements that offer 100% coverage, the only difference being that the X-T10 has a slightly smaller magnification ratio: .62x vs .77x on the X-T1. (Same as the X-E2.) The view is WAY bigger than what you'll see looking through any entry level DSLR on the market, or most other mirrorless cameras.
Modified controls

The X-T10 is setup very much like the X-T1. Going from right to left on the top deck, you have EV+/-, Shutter speed, and Drive. You also have the 4-button D-Pad on the back, but a couple of the other Function buttons have been moved.
There's also an "auto switch" right on the top deck that puts the camera into SR Auto Mode mode at the flick of a finger. That's also where you can use the different Scene Recognition Modes, like portrait, landscape and so forth.
One major difference from the X-T1- there is no top deck ISO adjustment on the X-T10. In its place is a single-function, hard-click metal Drive dial with a couple new options. I do like this, even though I miss having an ISO dial right on top. ISO on the X-T10 can be quickly accessed via the Q menu. Hardly a deal breaker, especially since you can customize the Q-menu layout on the X-T1/X-T10. You can also configure ISO to one of the Function buttons.
Both the Q-Menu and the regular menus on the two cameras are the same, and most of the custom adjustments you have on the X-T1 are also found on the X-T10. Like I said, it's pretty seamless to go back and forth between the two cameras.
Fuji also stuck a pop-up flash on the X-T10. Although it has the same guide number and range as the flash on the X-E1 and 2, it's considerably more solid and secure.
Battery and SD card access are both found on the bottom, just like on the X-E1/2, and the NP-126 batteries are interchangeable with most X Series cameras; if you have an older X camera, you now have extra X-T10 batteries.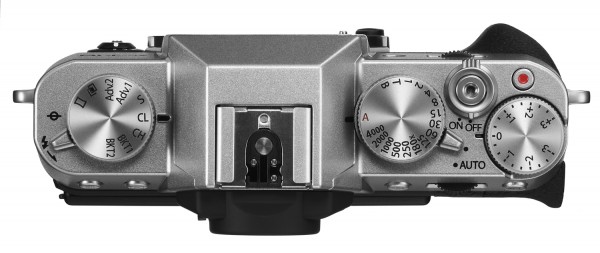 Performance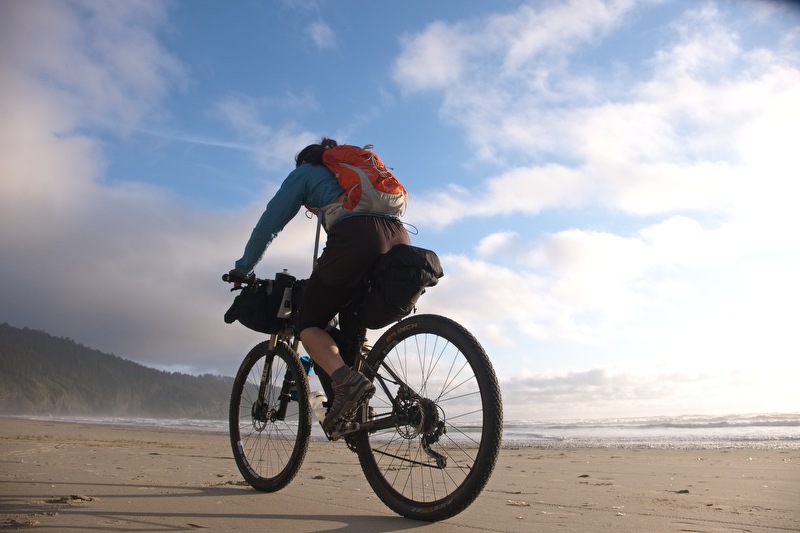 As I said above, the X-T10 really is a hot little number. In terms of performance, it's pretty much identical to the X-T1 in nearly every aspect, inside and out.
With Fuji's brand new updated autofocus system, the focus and tracking capabilities have been vastly improved over the original X-T1 system. With six focus modes, including the powerful Zone AF mode, 9 Phase Detect AF points that now function in even lower light (from 2.5EV now down to 0.5EV), the new Eye Detection AF and improved AF algorithms, the X-T10 gives you incredible AF performance for a mirrorless camera. We've all be waiting for mirrorless AF to mature, well that day has finally come.
Remember, all of these new AF features will be added to the X-T1 in the v.4 firmware update, which rolls out around them same time as the X-T10.
Image quality is the same, as are the CL and CH shooting rates of 3fps and 8fps. The X-T10 will even track and capture moving subjects at 8 fps, just like the X-T1, but herein lies the biggest performance difference between the two cameras.
The X-T10 has a much smaller buffer than the X-T1. Also, it does not use the ultra fast UHS-2 memory cards, so you're limited in how many shots you'll get in CH bursts before the camera has to stop and write, at least when shooting in RAW.
Setting the camera to shoot in RAW+JPEG, with a Sandisk ExtremePlus 95MB/s card in the slot, the X-T10 starts to slow down and stutter after about 6-8 frames while it's writing to the buffer. With the X-T1, I can usually get three times that number. Shooting in JPEG mode, I get about 20 frames on the X-T10 before the slowdown.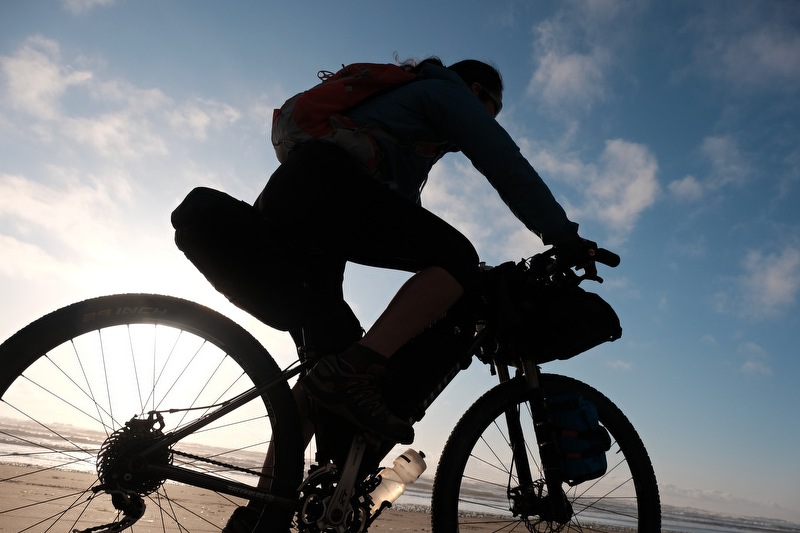 Is this a huge issue? Probably not for most people. Even with my fast action style of shooting, I don't usually peg the shutter button and hold it down for a long time. I'm usually firing off quick bursts of around 5-8 frames and going for moment instead of getting a huge flurry of images I'll just have to edit later. I've shot quite a bit of action with the X-T10 and was very happy with my results.
For full time action photographers and pros, that extra $500 for the X-T1 is probably money well spent, but for most photographers, the little X-T10 is an exceptional action camera. Just make sure you're using the fastest card you can get your hands on.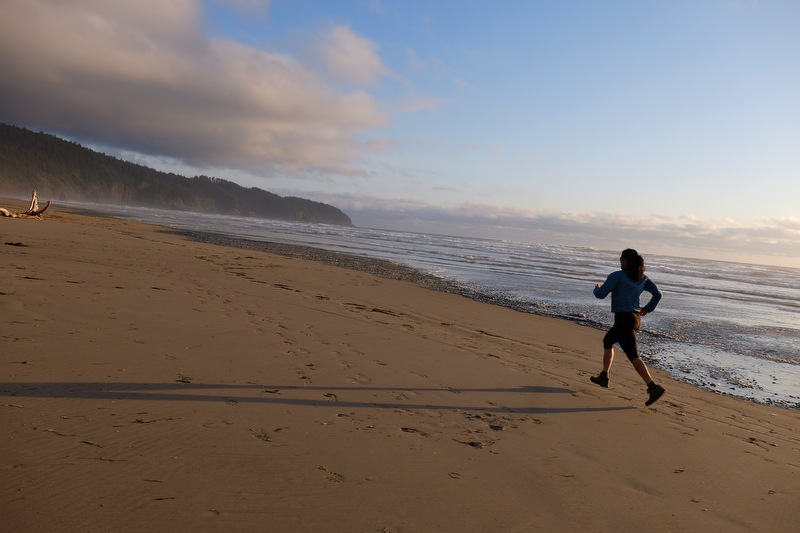 In Action
The test version X-T10 showed up right before I flew down to Oregon for a 9-day bike tour out to the coast and back. Timing couldn't have been more perfect. I'll be honest, though, when I first heard about the X-T10 from the Fuji rep, I had mixed feelings. I've already found the perfect combination of weight and performance in the X-T1. Why would I want another camera?
Because the X-T10 is even smaller. That's why. As much as I love the X-T1, I was surprised at how often I reached for the X-T10 every day during my trip. Sure, some of that was because of the new AF system, which my X-T1 doesn't have yet, but a lot of it was about the weight.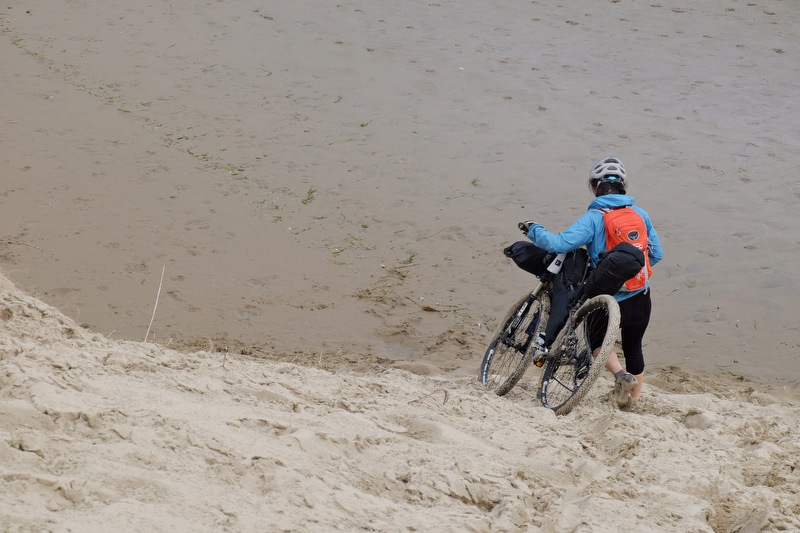 My carrying style theses days is often to keep the camera slung around my neck/shoulder. I'll ride/hike/ski for hours with it like that, because it's instantly accessible there. Or else it's in my pack. On the Oregon trip, I did a lot of shooting while riding, sometimes holding the camera high above my head while pedaling in front of, or behind my subject. That's where the little grip is REALLY nice.
When you're going all day, especially when traveling or in the backcountry, weight matters, and having a lighter camera makes a difference. Even though it's not a huge reduction, those extra ounces count when you're carrying your camera gear in the outdoors.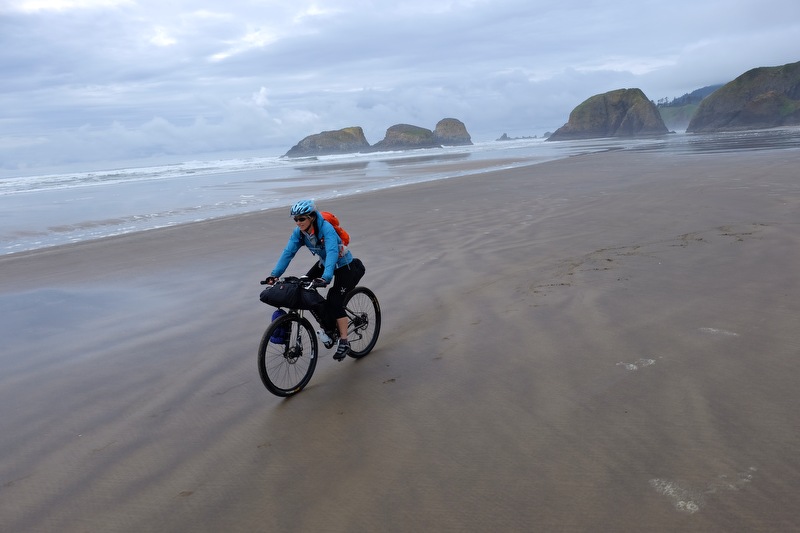 The Imagery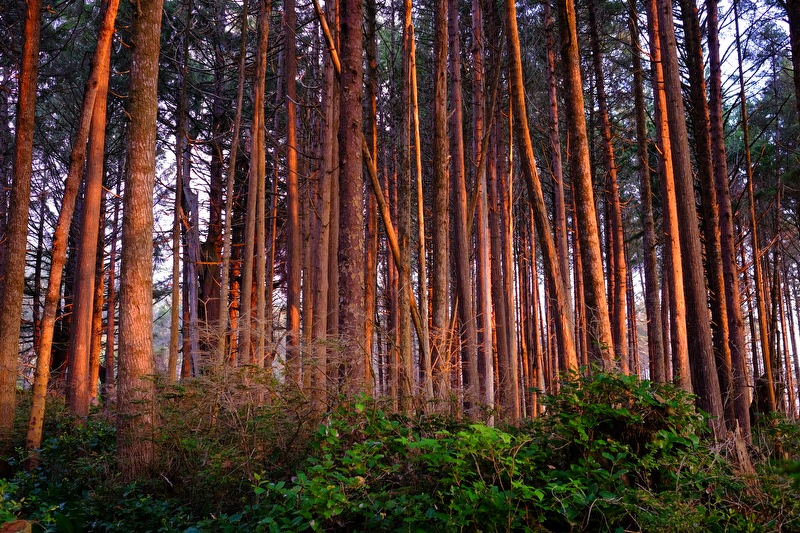 During the course of the past week, I've shot a wide range of subjects with both cameras- biking, running, landscapes, travel, people- and it never mattered which one I was using. I felt right at home with the X-T10, just as much as I did with the T1, and once you've hit the shutter, there's no difference in how the photos look.
After all, both bodies have the same sensor, image processor and built-in film simulations, so they produce the same Fuji colors and ultra high resolution detail that rivals full frame in terms of pure sharpness. Although I shot most everything in RAW+JPEG, most of the photos in this post are straight JPEGS.
The Fuji cameras are known for their vibrant images and great color reproductions. With an 80 year history of making film, they've infused these looks right into the cameras, and that's one of the things I really love about shooting with them. They offer a wonderful blend of technology and artistry, because modern photography should be about both. The built-in film simulations, including the new Classic Chrome give you a wide palette of options for any style.
Overall
Fuji keeps knocking balls out of the park, and they did just that with the X-T10. It's got top shelf performance in a compact, rugged affordable body. Between this and the X-T1, it just becomes a question of size which control layout you like better, and…oh yea, the extra five hundred bucks. And whether you need/want the slightly bigger EVF, faster buffer, weather sealing and more contoured grip that the X-T1 offers. In terms of image quality, though, the X-T10 is as good as any current Fuji on the market.
It's hard to see anything wrong with this camera. I see a few people knocking it on the web, but I think that for the performance and price, you simply cannot beat the X-T10 if you're say… just about ANY photographer. It works as an entry level X camera, as a backup body to the X-T1 or X-Pro 1, or as a primary, ultra lightweight, rugged, world-travel, backpacking, street or all around general camera, no matter what you shoot. It's got tons of features and very high performance, and most importantly, you can use ANY Fuji XF or XC lens with it.
Sure, it's not weather sealed, but I've used it in the rain and I've used my X-E1 in the rain, and it's even less rugged, and it did fine. The X-T10 is built tough, and it will certainly take some punches, just don't drop it in the water. For most people, I don't see the lack of weather sealing to be a deal breaker at all. Do your best to keep it dry and you'll be fine.
In short, the X-T10 is everything a modern affordable mirrorless camera should be. Plus, it fits comfortably in your hands, it's easy to handle, and the D-Pad buttons are quite easy to press- they're a little bit less recessed than the buttons on the X-T1.
This is indeed a very exciting time for photographers, and if you're looking for a new or second camera, or if you just want to get into the Fuji system for under a grand, here's your chance. And here are a few more samples to show just how capable the X-T10 is as an action and sports camera.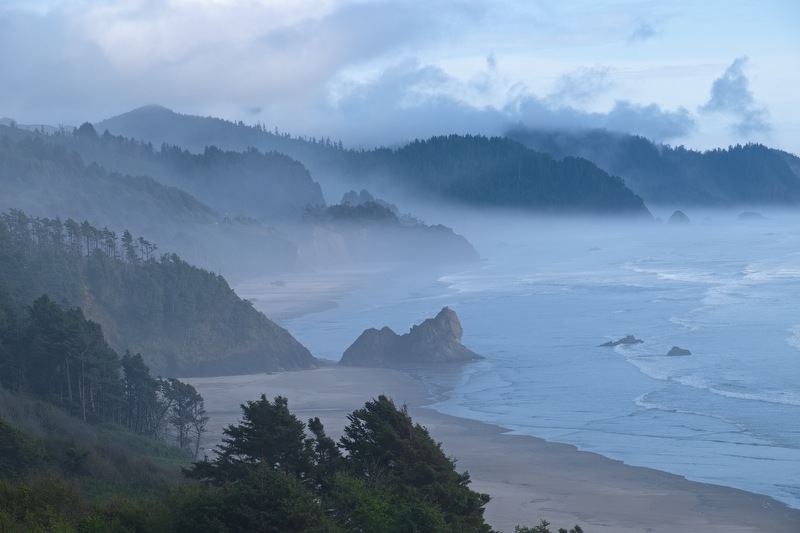 Compared to Other X Cameras
X100T: When I traded in all of my DSLR gear, I wanted a second backup body, and I seriously considered getting an X100T. However, as awesome as the X100 is, it's just not the camera for me. It doesn't fit in my hand as perfectly as the X-T1, and it doesn't have predictive autofocus tracking. I just can't imagine shooting action, holding it one handed while riding a bike with the X100.
In short, the X-T10 is a better performer in most regards than the X100T, with the exception of the x100's leaf shutter "any speed flash sync" and the built in ND filter. In my opinion, the interchangeable lens XT-10 is a more versatile all around camera. If you like the optical viewfinder, just turn off the "Preview Picture Effect" option in the Screen Setup menu. You'll be surprised at how natural the EVF really looks when it's not showing you a film sim.
If you like the size, then get the XF 27mm pancake lens and you have a fixed lens camera that's almost the same size/view, but with a WAY better AF system.
X-T1: I just bought a second X-T1, but I can say that if the X-T10 had been out last month, I might have gone for that one. I like having two identical bodies, but I also like having a smaller lighter option.
This new X-T10 definitely complicates things for me. I love my X-T1 for shooting everything, but after using the loaner 10 for two straight weeks, I'll probably end up buying one for myself.
X-E2: Simple. Aside from the identical EVF screen, the 10 will out perform the 2 in every way. You'd get the 2 if you really wanted a rangefinder.
X-Pro1: Same thing I said about the X-E2, except that the Pro has an optical viewfinder. Again, turn off Preview Picture Effect and you won't know the difference. The X-T10 is a better all around performer. Of course, to all those people who are holding out for the X-Pro 2, my advice is to sit back and wait for the X-Pro 3. It will be even better.
Support this site: If you decide to pull the trigger on the X-T10 or on any piece of camera gear, please consider purchasing through the links on this site. It's a way that you can show your appreciation for the time and effort that it takes me to compile and write these reviews, and it won't cost you anything extra.

The Fuji X-T10 is now shipping from both B&H Photo and Amazon. You can also check out the dedicated Fuji X-T10 website here.
[iframe]<iframe width="120″ scrolling="no" height="240″ frameborder="0″ border="0″ src="http://mer54715.datafeedfile.com/widget/aff_widget_prdt_generate-2.0.php?aff_num=6746&aff_net=1&widget_num=6481&sid=" marginheight="0″ marginwidth="0″></iframe><iframe style="width:120px;height:240px;" marginwidth="0″ marginheight="0″ scrolling="no" frameborder="0″ src="//ws-na.amazon-adsystem.com/widgets/q?ServiceVersion=20070822&OneJS=1&Operation=GetAdHtml&MarketPlace=US&source=ss&ref=ss_til&ad_type=product_link&tracking_id=danhbaisadvph-20&marketplace=amazon&region=US&placement=B00X7QTTKG&asins=B00X7QTTKG&linkId=AJXVWL4WWJLMKROW&show_border=true&link_opens_in_new_window=true">
</iframe>[/iframe]