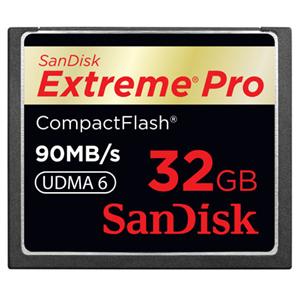 The memory card.
That little square or rectangle of plastic that has replaced the film canister as the image storing apparatus in the photography industry.
While they may lack the style and vintage feel of film, memory cards have a couple of huge advantages- they're durable as hell, and they store a huge number of photos. In all those years, film never got bigger than 36 frames per roll, maybe 39 if you stretched it, but today, we're talking hundreds, or even thousands of images per card.
Not all cards are created equal, though, so how do you find the fastest memory card that will allow you get the fastest in-camera write speeds for your particular camera?
Simple. Check the Rob Galbraith CF/SD/XQD Memory Card Performance Database, a carefully researched list of read and write speeds for a wide list of specific cards and Nikon & Canon DSLR camera models.
For each camera and card, the list shows you the write speeds for storing both JPEG and
RAW files, as well the max number of RAW+JPEG frames the camera can shoot and store in a 30 second burst. You can use this list to help you determine which cards will perform the best in your camera and allow you the fastest shooting options and card-to-computer workflow.
Generally, you'll find that Sandisk
and Lexar
 cards are most consistent performing Compact Flash and SD cards and you really can't go wrong with either brand. (I've always relied on Sandisk cards in my photography.) However, don't get sucked into the notion that you need the best and fastest card; they're more expensive and unless you're shooting continuous mode bursts of fast action sports all the time, anything on the upper half of the list will probably perform adequately to your expectations.
If you haven't checked out Rob Galbraith Digital Photography Insights, before, definitely bookmark the site, it's a great resource for gear reviews and other cool photo news and features. It's been on my regular read list for a number of years now.