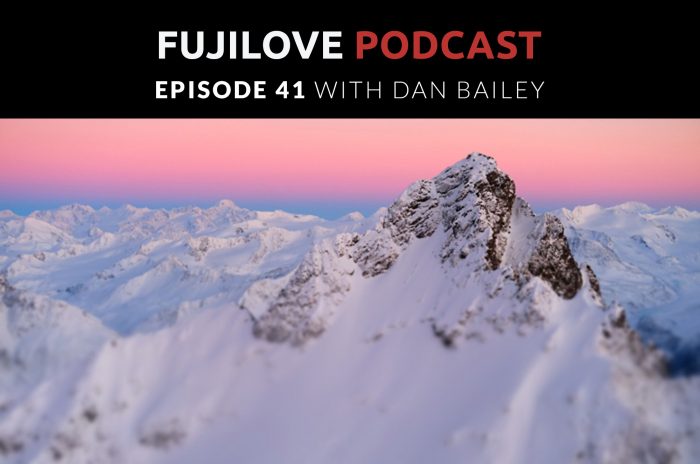 I'm excited to let you know that I'm the guest on this week's FUJILOVE Podcast!
During this episode, I talk with Zürich based street and documentary photographer Jens Krauer about, cameras, creativity, passion, the power of still imagery, Fujifilm, shooting aerials from the open window of my 1947 bush plane, my own journey with photography, my passion for teaching fellow Fuji users and what it takes to be a pro photographer and successful blogger in today's world.
I also discuss my forays into shooting video, which is a very new thing for me. Having just shot my first professional video project using the X-T3, I share my thoughts about shooting video vs stills and where I see myself going with this now that I've peeked into Pandora's Box.
I really enjoyed my extended conversation with Jens, we dove into a wide variety of topics. In fact, after we finished recording the episode last month, we continued our discussion for another 45 minutes.
FUJILOVE is without a doubt one of the best online resources for Fuji shooters and so I'm psyched that they were finally able to fit me in on the podcast.
Listen to the interview here, then spend some time cruising through the archives and consider subscribing to the monthly FUJILOVE Magazine.
If you'd like to listen to other podcast interviews with me, you can visit the archive page here.