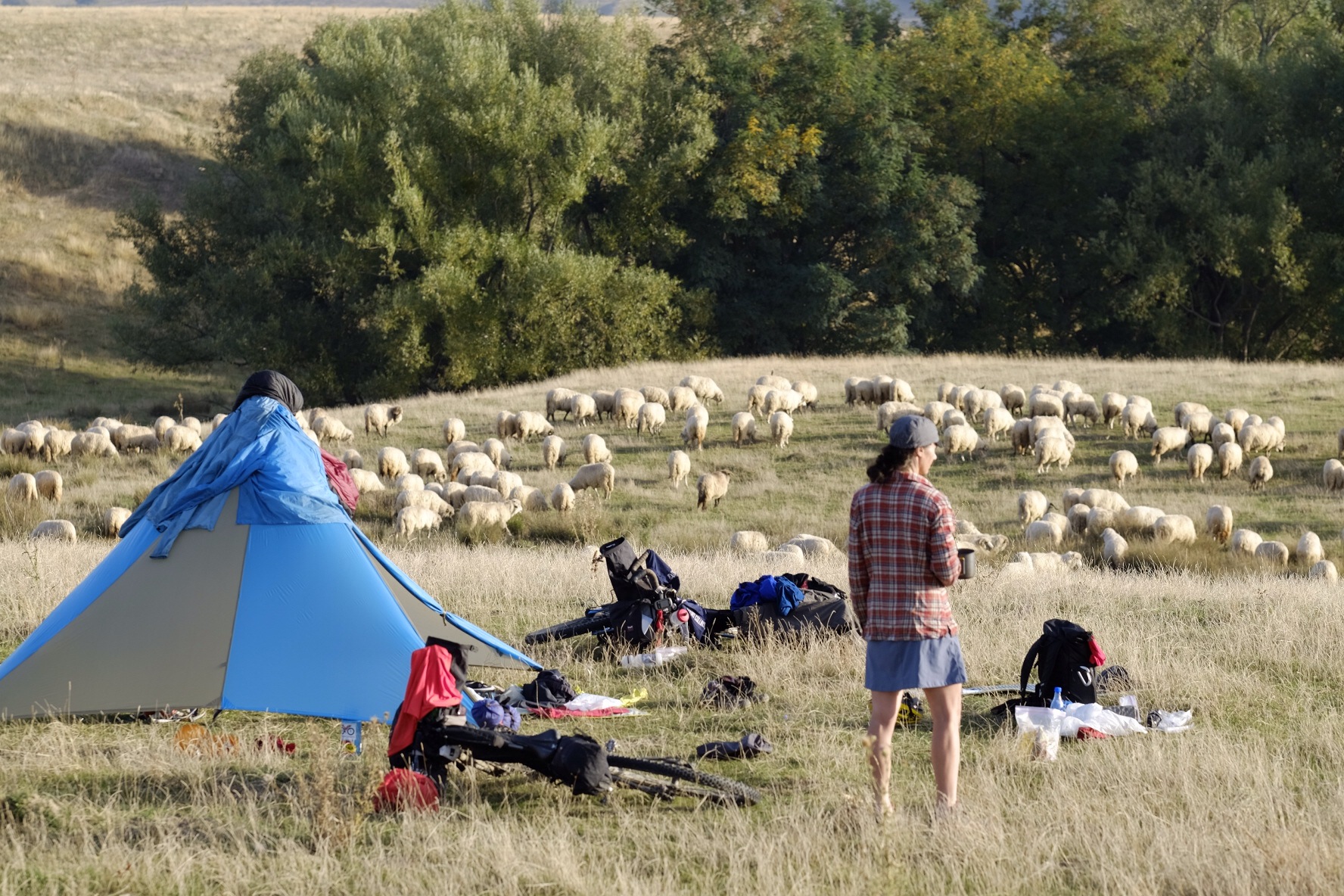 If there ever was an awesome destination for an extended mountain bike tour, it's Romania. Having ridden in a number of different countries, I'm blown away by what Romania has to offer the adventuring cyclist.
I've been looking forward to this trip for months, and now that I'm finally here, I'm having an even better time than I would have imagined. In just a few days, we've already experienced some truly great biking, both on and off-road, awesome camping, fun urban riding, wonderful food, and incredibly warm and friendly people.
That fact alone easily makes up for the intense 90+ degree temps, nose clogging dust, language barriers and the occasional route finding glitches we've endured so far. The Romanian people are some of the nicest, friendliest folks I've ever met during my travel to different parts of the world, and despite the stories and warming I'd heard about safety over here, I have yet to feel anything but safe and comfortable, even in the big city of Bucharest.
I'm amassing stories, which I'll share at a later date, but here are a few photos to bring you in on the adventure. Enjoy!