Photographing Cyclocross, Week 4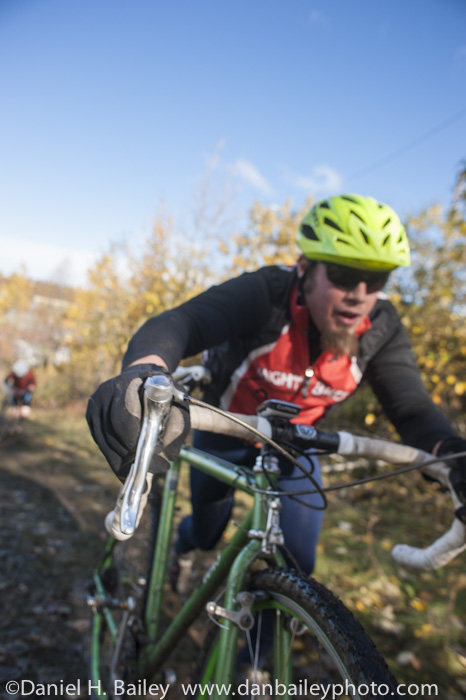 The 2012 Arctic Cross cyclocross series continued this past weekend with more of an urban style race on the grassy hill above the train depot in downtown Anchorage.
As with last week's race, in addition to to doing the running around photography part, I also raced.
Despite receiving our first snowfall of the season that morning, by the time the races started, the sun had returned and brought with it a beautiful fall day.
Unlike the previous three races, where I made heavy use of my Photoflex TritonFlash battery powered strobe and my Nikon Speedlights, this time I went simple and light- camera, two lenses and no flash.
With gorgeous fall colors and bright sunlight as my background and ambient light source, I opted for a straightforward approach to capturing the action and intensity, while still looking for unique angles and perspectives. In situations like this, I often like shooting from the hip, so to speak, and following the action with my camera while it's held away from my eye. This technique allows me to get really close viewpoints without the added danger of sticking my face too close.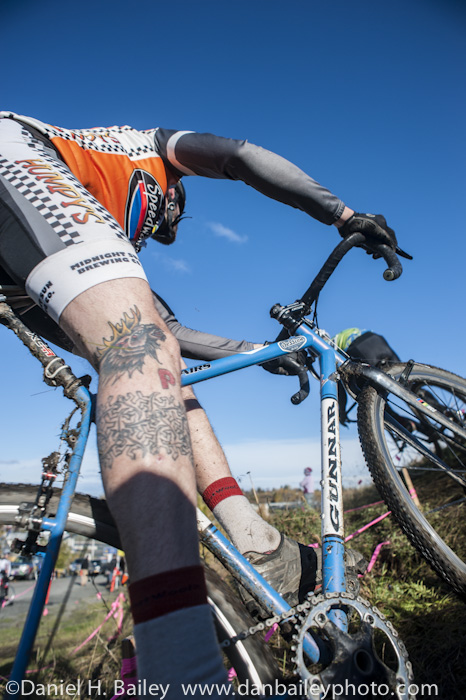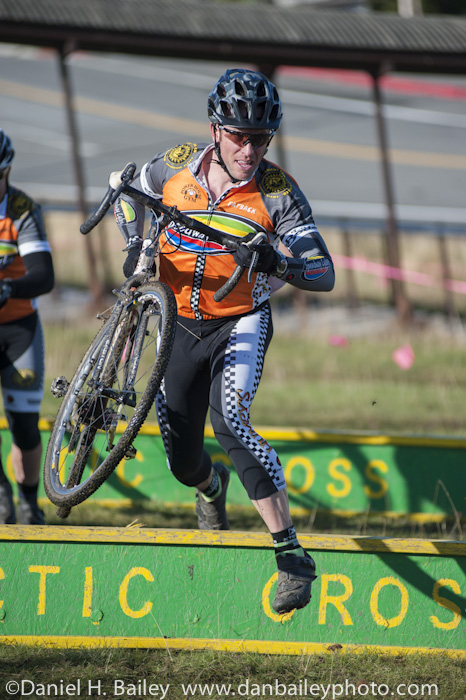 Also, since I've been shooting and racing for the past few weeks, and getting to know some of the racers better, I'm able to get a more intimate viewpoint of the series and the people. Being a first person adventure photographer, I don't usually shoot races and events. I'm typically shooting things that I'm also actively engaged in doing, like climbing and skiing.
While I obviously can't shoot cyclocross very well while I'm racing myself, I find that shooting the second race right after I'm done riding my own class, with heart and lungs still pounding and legs burning, gives me a similar first person immersion that I like so much. Plus it get me in shape.
Three races left to go in the series, so stay tuned for more.
Check out the rest of my photos from this weeks' race, and see photos from week 5 here.
Follow @Danbaileyphoto