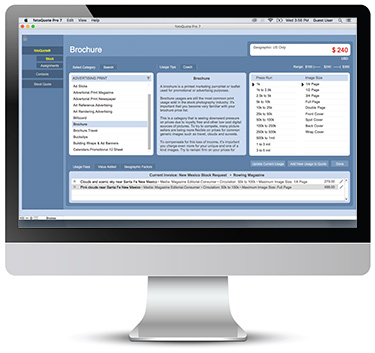 What if someone wants to buy one of your photos or license an image for stock usage. How much should you charge?
If you ever find yourself trying to answer this question, then you should just plunk down the money and get fotoQuote Pro.
fotoQuote by Cradoc Software has been the definitive, industry standard for stock and assignment pricing software for over 20 years, and they've just upgrade the program to version 7.
This new update features a large number of new stock usage types, including social media, apps, mobile content and even stock footage. In total, 86 new categories have been added, which means that fotoQuote now has info for over 300 possible stock photo usage types.
It also contains updated assignment photography line item pricing and video editing, as well as a database for your clients if you use the program as a standalone version. fotoQuote Pro is included in Cradoc's comprehensive photography business software package, fotoBiz X, which includes a client database, but if you already have a client/billing solution, then you'd probably just want the stand alone version of fotoQuote.
In addition to the pricing calculator, fotoQuote has a number of other powerful features that can help you run your photography business more efficiently. The Usage Tips and Coach sections gives you valuable insight that will help you negotiate with your client in order to close the sale and get the best price for your images. It tells you what questions to ask and provides detailed information about different types of uses, and even gives you sample phone scripts.
In the new Version 7, the Usage tips and Coach sections have been overhauled in order to reflect the most relevant info and usage types in the rapidly changing industry.
The Stock Quote section lets you build stock photo quotes for your clients that include image thumbnails and all the usage details. This is a great tool, because it gets everything in writing and reduces any possible miscommunications about the deal that might be forgotten down the road.
The new Assignment Photography Price Guide included in fotoQuote Pro 7 is packed with information about good practices, assignment pricing strategies and negotiating tips that have been compiled from a list of working pro photographers.
This section features tips for pricing a wide range of photography jobs, from small editorial shoots to large scale advertising or corporate assignments that command very big budgets, and even video productions. With over 35 coaching tips, you'll get the pricing and copyright information you need to tackle any number of shoot types, no matter how big or small.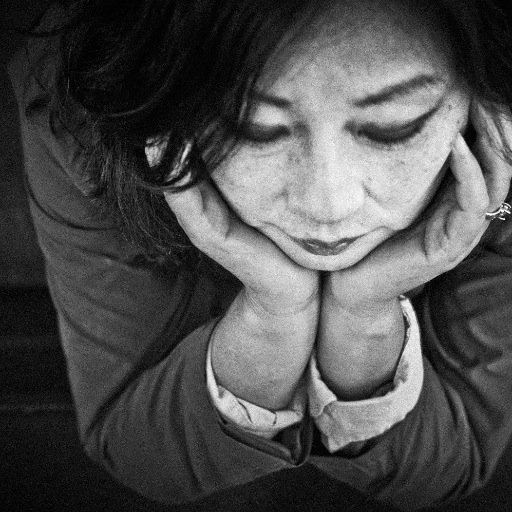 "
Great program for pricing images. A must have if you freelance. #Fotoquote #photojournalism
fotoQuote iOS Mobile App
With the new release, Cradoc has created an companion iOS version of fotoQuote Pro 7, and if you order or upgrade before December 31, you'll get it at no additional cost. (Sorry, no Android right now.) I'm really excited about this, because it means I can use fotoQuote when I'm away from my desk and laptop, or when traveling light with only an iPad.
If you sell or have any intention of selling your photos as stock, or if you shoot assignment work, fotoQuote Pro is a must-have solution for your photography business. With the information it provides, it will pay for itself with one job or sale, and it will help you get the price you deserve.
I've been a dedicated fotoQuote user for my entire 20+ year photography career and I swear by the program. Having coached many photographers over the year about how to price their photos, I cannot stress enough how valuable this program is. There is no other program on the market like this, so if you are looking for a way to price your work, this is it.