Recent Publication: Alaska Magazine, October 2011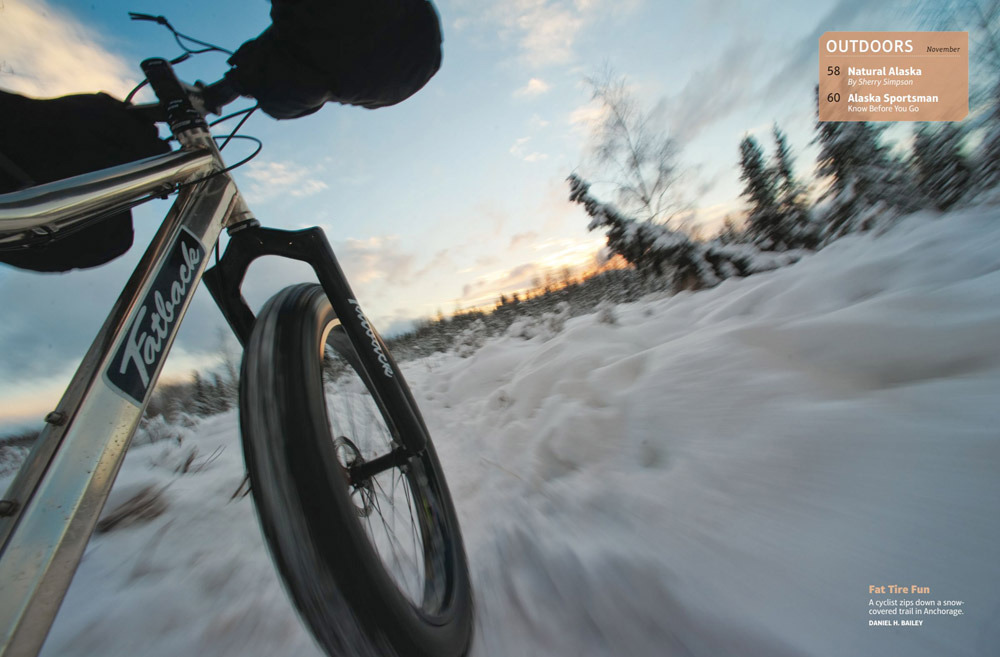 Another recent publication: This photo of my Fatback snow bike cruising through the powdery Anchorage wilderness appeared as a two-page section opener in the October 2011 issue of Alaska Magazine.
I shot this with the Nikon D700 and a 14mm f/2.8D lens on a cold January day. Watch this short video lesson from the field that shows how I created this image.
Follow @Danbaileyphoto