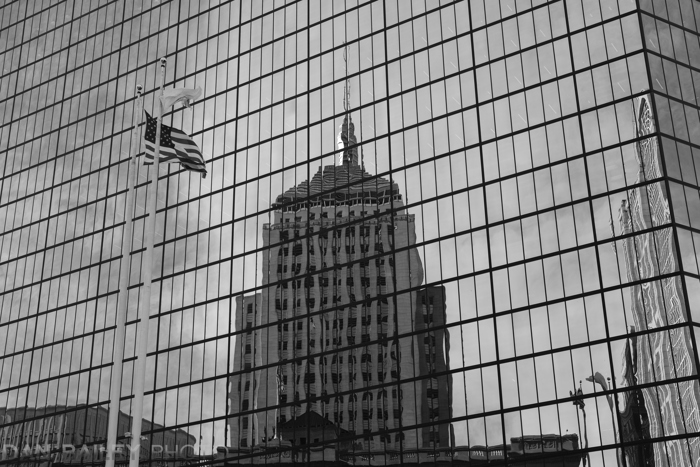 Last month, I visited Boston for the first time in about 20 years. If you're a regular reader, then you probably know that Boston was where my photography journey began. So, for me, this trip was a significant stroll down memory lane.
Although I had taken outdoor vacation and hiking pictures during my Colorado Outward bound trip when I was 18, using my mom's borrowed Kodak Instamatic, (the one that looked like an ice cream sandwich), Boston in my early 20s was where I started doing photography as a serious hobby.
I bought my first real camera on February 2, 1990 while I was a music production student at Berklee College of Music. After shopping at numerous Boston area cameras stores for weeks previous, including Stone Camera, International Camera, Ferranti-Dege, which was a Harvard Square mainstay, and that little used camera store that used to be in the Atrium on Church Street, also in Harvard Square, I went for the ultra classic starter setup, a silver Nikon FM-2 and 50mm f/1.4 lens.
I bought it at Bromfield Camera on Bromfield Street, between Boston Common and Downtown Crossing. This photo below is the first photo I shot with the camera. After paying, I bought a roll of Kodak, 200 Gold print film, loaded it up and took a picture of John, the man who sold it to me.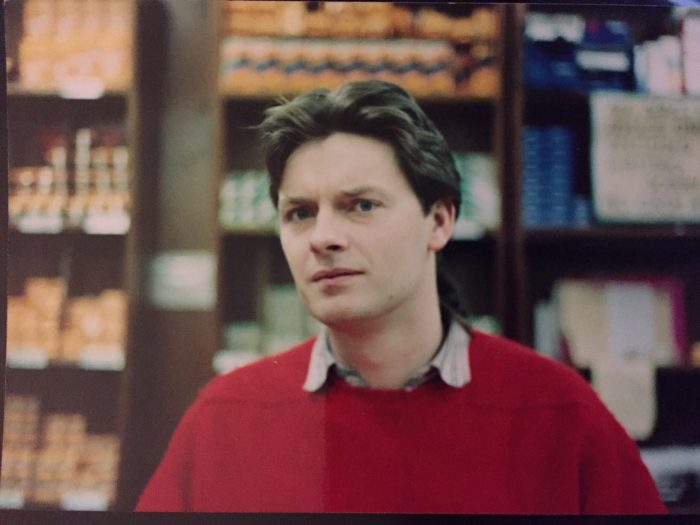 There were quite a few camera stores in that section of downtown Boston, but not surprisingly, many of them are gone. However Bromfield is still there! (Stone Camera is still open too.) They have a new sign, but inside, the store looks very much like it did back in 1990, except for the fact that those shelves behind the counter aren't full of film anymore. It's probably looked very much the same during their entire 51 year history.
During my recent trip, I walked in and told my story to the owner. He even remembered John. Here's what Bromfield Camera looks like now. If live in Boston and buy camera stuff, pay them a visit and help keep them going!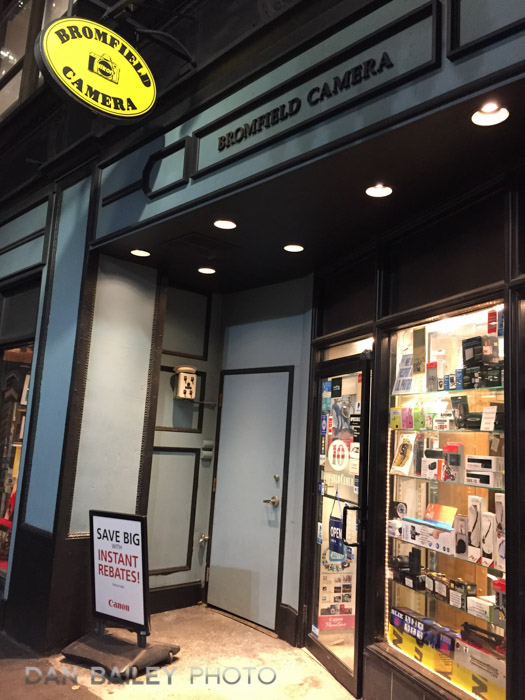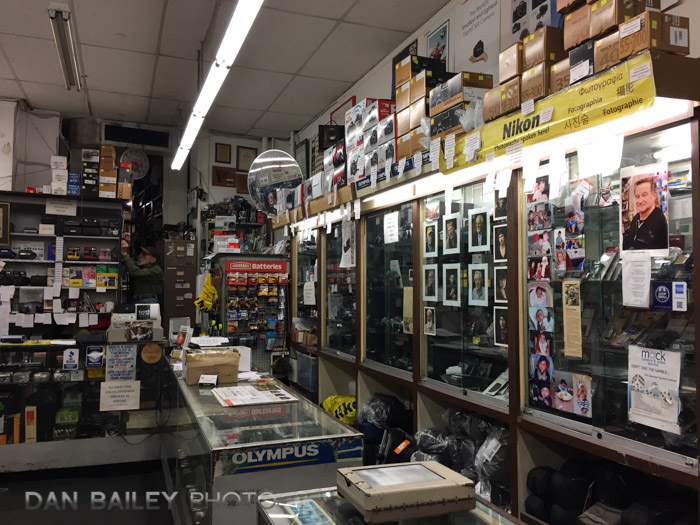 My Roots as a Street Photographer
After I bought a camera, I spent countless hours during the next few years walking around downtown Boston and Cambridge shooting photos of whatever caught my eye.
Living in an urban setting, the stuff that caught my eye was "city stuff," which essentially means I got my big start as a street photographer. I loved taking pictures of buildings, reflections, street scenes, cool sculpture and my friends. Below are a few of my old photos I shot during my first few months of photography. I dug them out of the photo box that lives on the top shelf of my closet.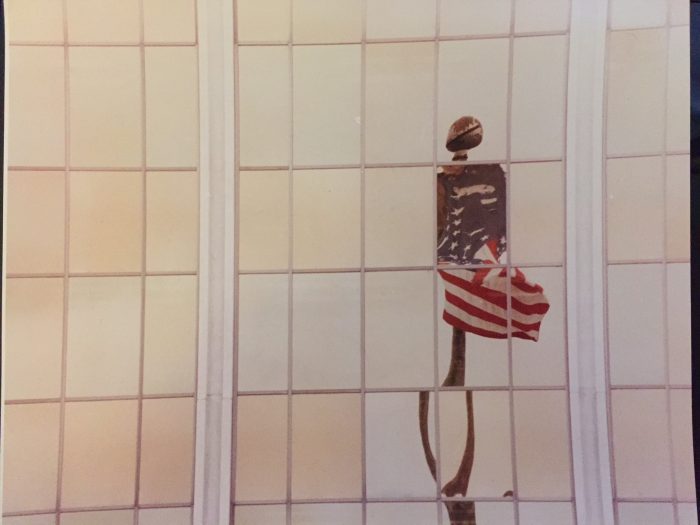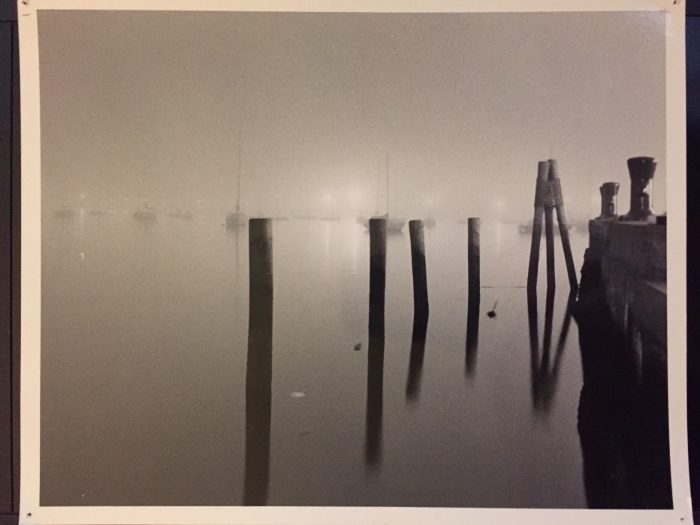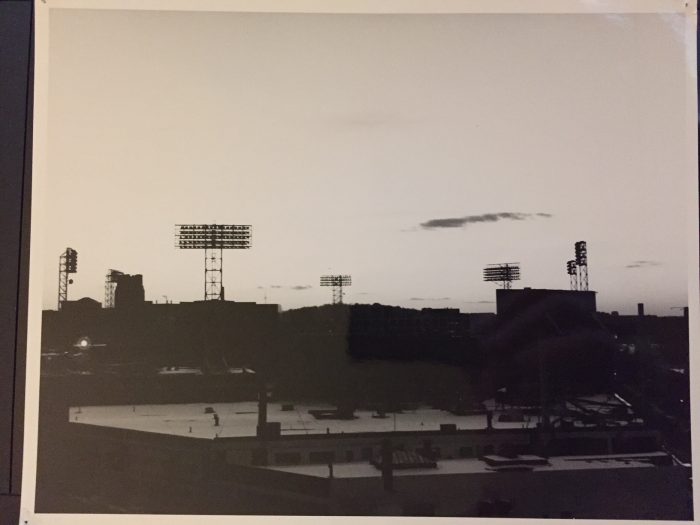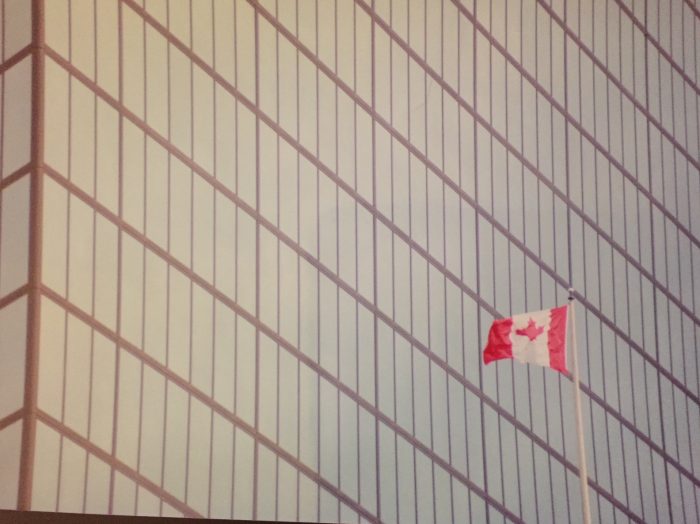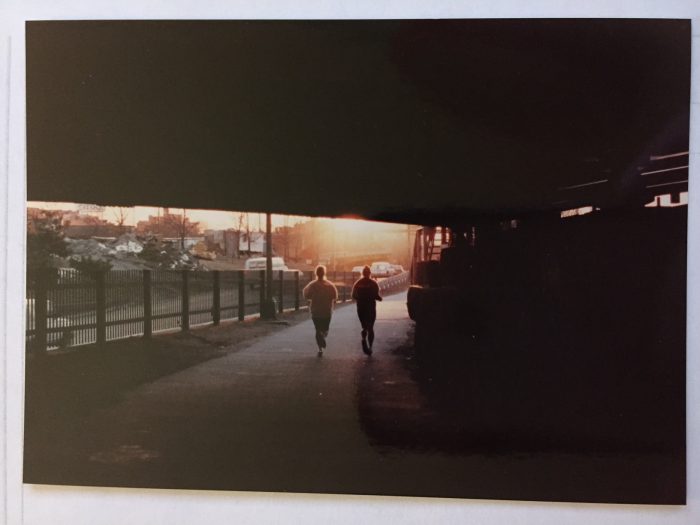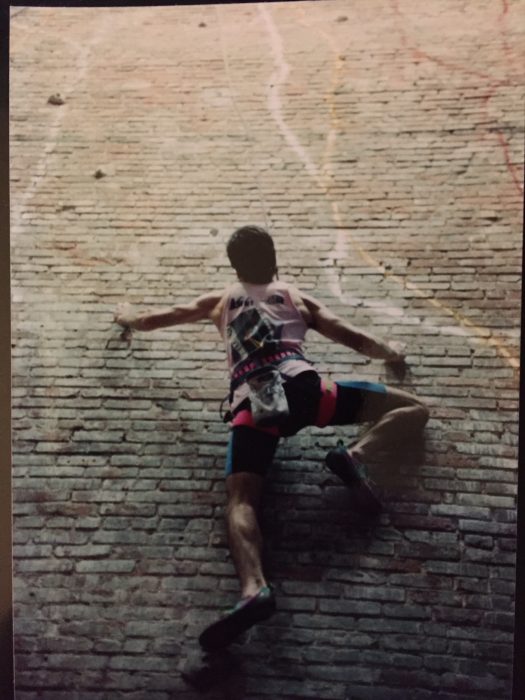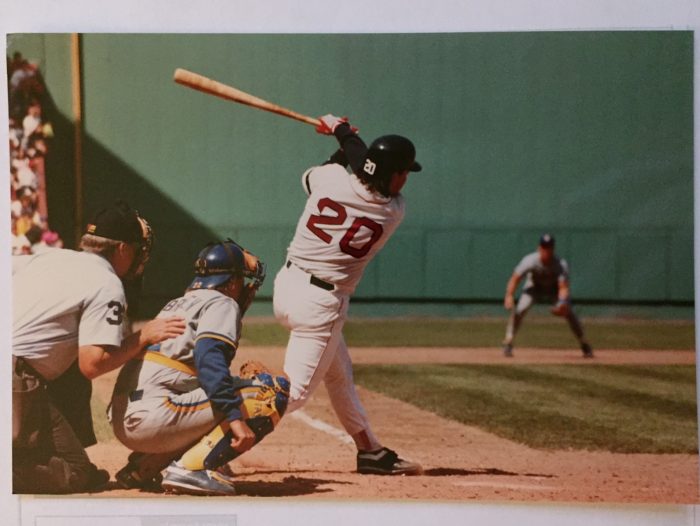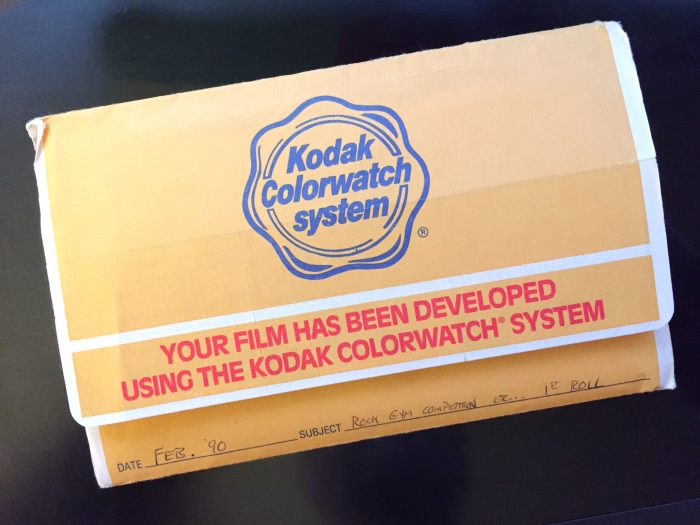 It's amazing to look back and see how far I've come. I still remember shooting most of these photos, and it's fun to look at the style that was emerging even during my first months as a photographer. I also remember the wonder and dedicated excitement and enthusiasm I felt when I first started. Those things have never waned, and really the only thing that stands between these images and the photos I shoot now are 27 and 3/4 years worth of practice.
27 years is a very long time to learn and practice a craft like photography, and if you do it on a regular basis, you're bound to improve. That's exactly what happened to me. I even see a huge difference between this first "climbing photo" above and the climbing photos I was shooting five years later after I had moved to Colorado. 
Ten thousand days.
Adding up the years, I've been shooting photos for over 10,000 days. It's a remarkable thing to ponder when I put it in this context. Malcolm Gladwell is famous for stating that it takes 10,000 hours of "deliberate practice" to become world-class in any field. It's not the only measure of how to achieve mastery and success in your craft, but it certainly holds that if you spend enough time practicing anything, you'll see great improvement.
I haven't spent one focused hour of every single day doing photography in the past 27 years, but if you average it out, I'm pretty sure I've hit that 10,000 hour mark. I guess this means I'm finally really good at taking pictures.
Looking back at my history in this way, it also reminds me how much enjoyment, adventure, personal satisfaction, and professional success photography has brought to my life for the past 27 years. When I plunked down $550 at the camera store on that fateful day back in 1990, could I ever have imagined where it would take me or how it would end up being the defining factor for over half of my entire life?
When you look back, what do you see? What do you see when you look forward? How far have you come with your photography? Where can you imagine it taking you during the next couple of decades? This is a fun game to play, isn't it?
I hope that this post inspires you little bit and shows you that anything is possible. If a young music student can pick up a camera when he's 22 and end up finding success, what's to say that you can't achieve success as well? It just takes a few hours of practice. Every day. For years.
It starts now.
I hope you've enjoyed this brief walk through history. Here are a few of my recent Boston pictures, (and one old one), all shot around Berkeley and Boston Common. Enjoy!