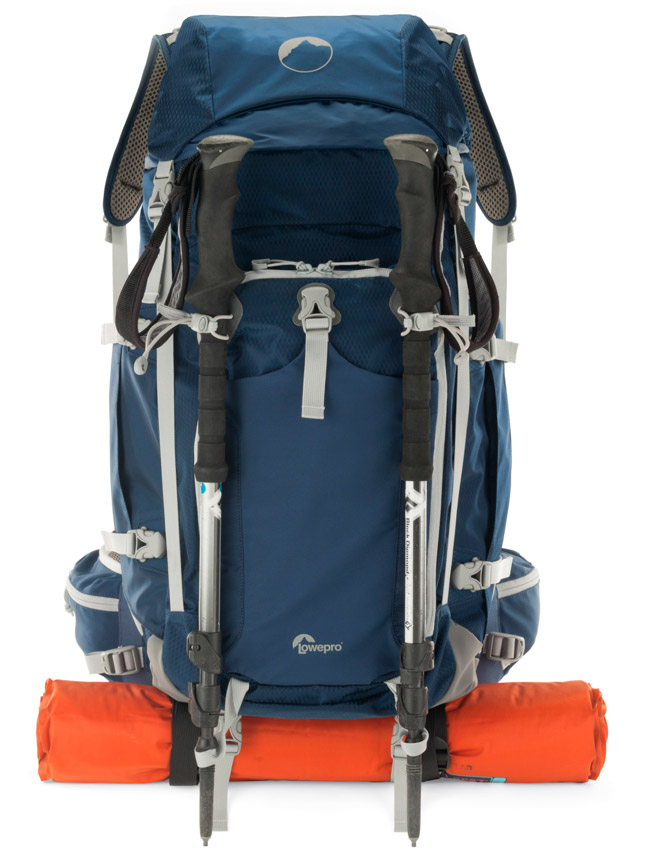 The designers at Lowepro are on a roll. Following up on their two recent functional and fast access packs, the Photo Sport 200 AW and the Flipside Sport AW, they have just completed their trifecta of adventure camera packs with the brand new Rover Pro AW. Yes, it has a familiar name, but this is not your dad's Lowepro Rover. That was back when camera packs were just big bags shoulder straps and lots of dividers. The new Rover Pro AW has been totally reworked with a brand new design and up to date backpack technology. Let's just say that if the Photo Sport and the Flipside Sport hooked up and had a really big offspring, it would be the Rover Pro. Whereas the other two are designed for day trips, the Rover Pro is a technical, mountain-style backpack that's built to carry your camera and your camping, climbing or other sport-specific gear into the backcountry.
Basic Carrying Design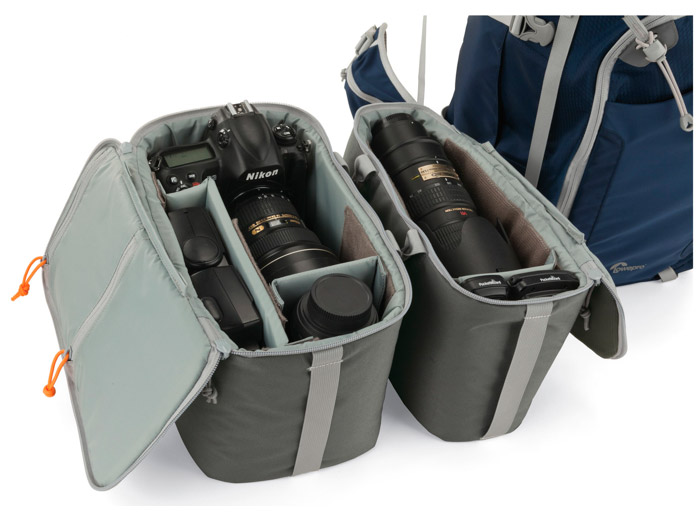 The Rover Pro is a top loading backpack with padded camera gear cases that can be accessed from the the zipper back panel. The Rover Pro comes in two sizes, a 35L, which comes with a single gear case and a 45L, which comes with two cases. Both packs have the main case, which will fit any DSLR (including battery grip bodies) with an attached lens up to 14-24mm f/2.8, or 28-70mm f/2.8, as well as a second lens and flash. They also each have a small accessory pouch that will fit batteries, PocktWizards, etc… The second case that comes with the 45L AW is sized for a big lens, like a 70-200mm f/2.8, as well as a couple of triggers or other accessories. Or, if you leave the big zoom behind, you can carry a total of 3-4 lenses/flashes and accessories.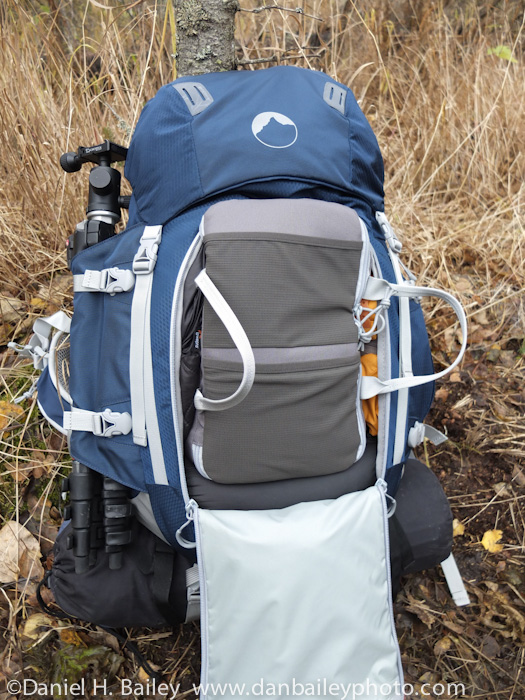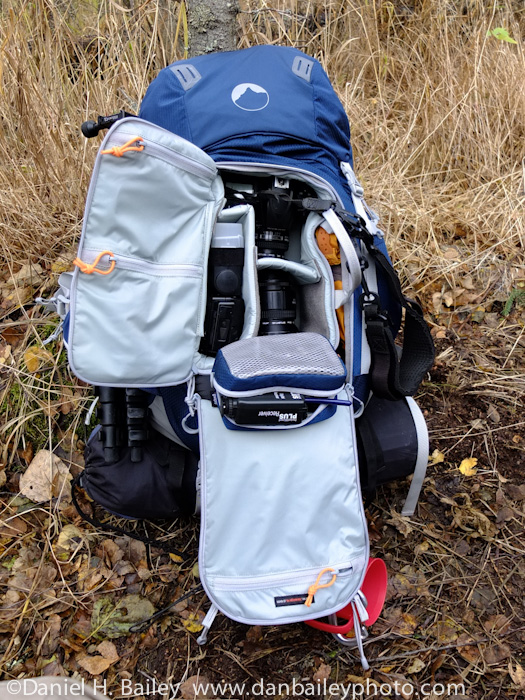 The idea behind this system is that you have an efficient and protected way to carry your gear into the backcountry, and still have full access to your gear along the trail. Maybe you're backpacking into a remote mountain valley to catch sunrise shots the next morning, or perhaps you're heading out to shoot rock climbing. The Rover Pro offers a system that will carry all that stuff, whether it's a sleeping bag and camping gear or ropes and climbing equipment, in addition to your camera gear.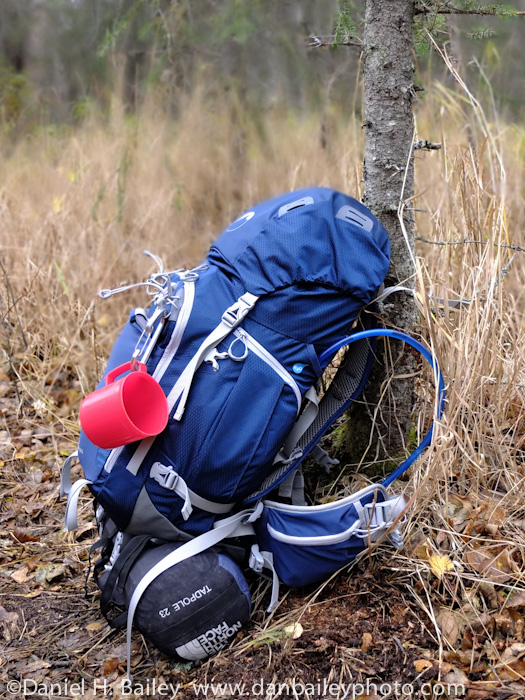 Carrying Capacity
Just how much gear can the you fit inside the Rover Pro? I have the smaller, 35L version and I was still able to fit the following inside the pack:
SB-800 flash, plus accessories
Clothing, including puffy, rain jacket, fleece and extra shirt
Food, easily enough for 2-3 days
Outside it will fit a tent and sleeping pad, plus trekking poles, ice axe. With the larger 45L version, add a 15″ laptop and even more camera toys, personal gear and food. With either size, and depending on how you pack, you definitely have enough room for short and/or streamlined overnight trips, if not longer excursions.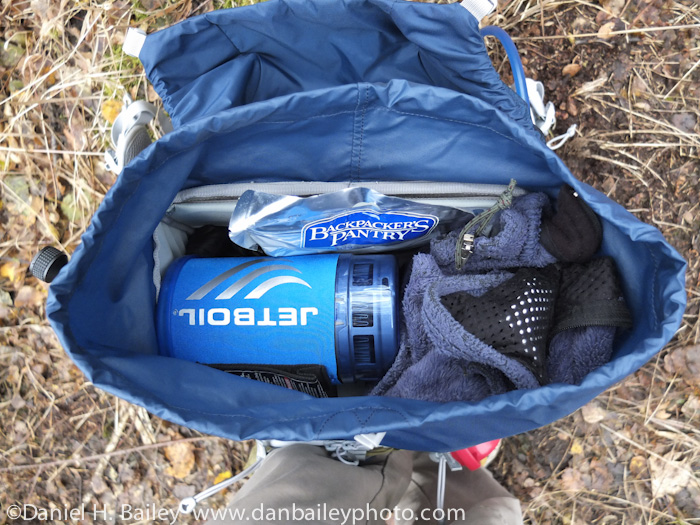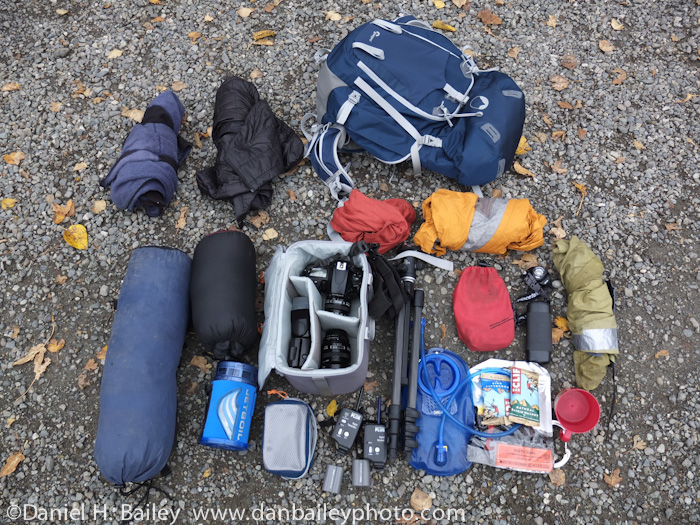 Features
In addition to the two access points, camera pouches, ice axe loops and top lid pocket, the Rover Pro AW also has waist belt pockets, like those found on the Photo Sport 200, (I LOVE these!), and a side hydration bladder pocket and tripod stash flap, both of which come straight from the Flipside Sport. Also, the pack has an AW rain cover that tucks into a hidden zipper flap at the bottom and a shove-it pocket on the back flap where you could stash a jacket or shovel. Add to that lash points, sleeping pad/tent straps on the bottom and rugged, durable fabric that will hold its own against rocks, sticks and other outdoor hazards. However, it probably won't keep a marmot from chewing through your pack while you're not looking. The Rover Pro AW can also be used as a regular backpack. Leave out the camera pouches and you've still got an awesome, technical mountain pack that you could use for climbing, hiking, backpacking, day trips, travel, just about anything in the outdoors- you name it!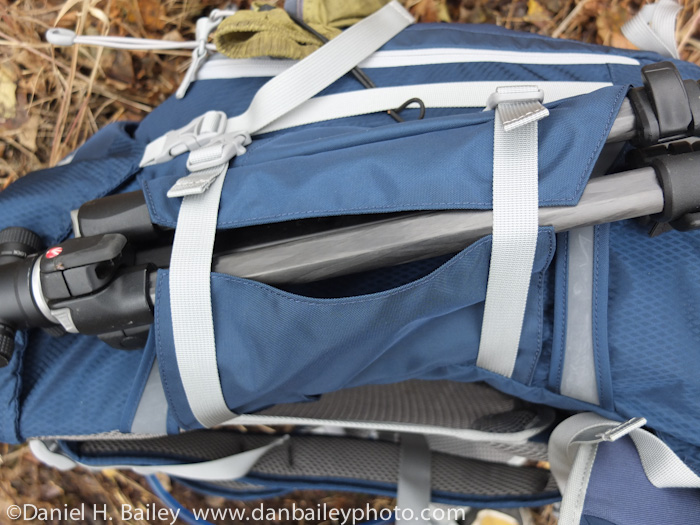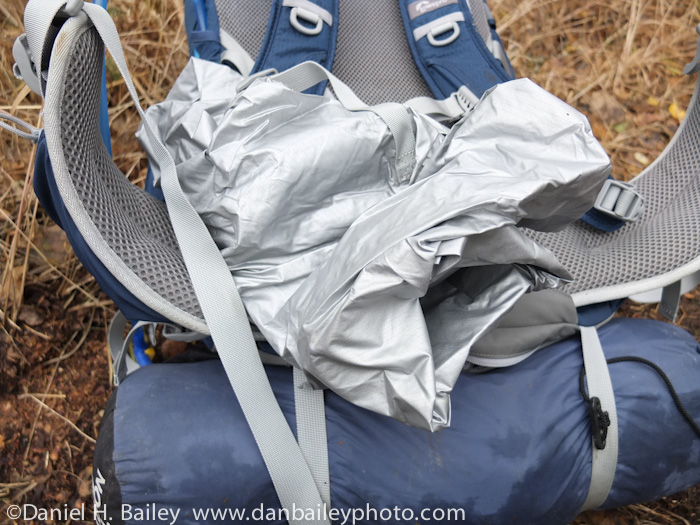 Suspension System
Backpack suspension systems have come a long way in the past few years, and I gotta hand it to the designers at Lowepro, they're right on the forefront of this wave. The Rover Pro has a fully adjustable suspension that will fit a wide range of torso sizes. The stiff padded shoulder straps and wide waist belt distribute the load extremely well and a very breathable trapoline-style mesh back panel offers a high degree of ventilation. Overall, the Rover Pro is a very comfortable pack. It sits well on your back and even with the load of heavy glass and metal inside, it carries as well as any comparable outdoor backpack that I've used, even for long hours, on or off trail.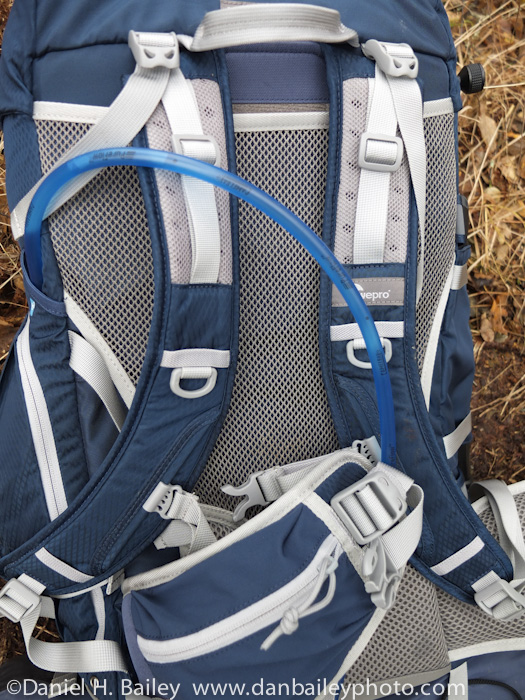 Final Thoughts
The new Rover Pro is a true adventure photographer's pack, and when compared to some other similar sized camera packs, the Rover Pro is way more adjustable and has much better breathability. It's even more breathable than the Photo Sport 200, and will carry a much heavier load.
No matter if you're backpacking, climbing in the mountains, or simply transporting your gear into the backcountry, I'm sure that the Rover Pro AW will meet the demands of many shooters. Its also a really simple and straightforward pack, although I'll admit that the padded camera pouch system might feel a little foreign at first. In fact, it might take a few tries to get your packing style dialed in to accommodate those gear pouches.
Also, if you have a really big sleeping bag, you might have trouble fitting it inside. Depending on how you pack, you may have a little trouble lining up the camera pouch perfectly with the back panel zipper, but with practice, you'll come up with workable system. I really like the new Rover Pro. It's well designed and it definitely fills some very specific needs; I've already taken it out on some initial test runs, and I can see it fitting in perfectly for a number of applications.
Whether for remote backcountry use, or even for just carting heavier/bigger gear and lighting equipment into the outdoors, My thought is that the Rover Pro AW really hits the mark. In fact, last year when I wrote my review of the Photo Sport 200, I wished that Lowepro would come out with something just a little big bigger. Wish answered. If you're a backpacking, rock climbing, mountain exploring outdoor photographer, and need enough room for both camera gear and technical/overnight gear, this could be just the pack that you're looking for.
[iframe]<iframe width="468″ scrolling="no" height="60″ frameborder="0″ style="border:none;" border="0″ src="http://mer54715.datafeedfile.com/widget/aff_widget_prdt_generate-2.0.php?aff_num=6746&aff_net=1&widget_num=1630″ marginheight="0″ marginwidth="0″><p>Your browser does not support iFrame.</p></iframe><iframe style="width:120px;height:240px;" marginwidth="0″ marginheight="0″ scrolling="no" frameborder="0″ src="//ws-na.amazon-adsystem.com/widgets/q?ServiceVersion=20070822&OneJS=1&Operation=GetAdHtml&MarketPlace=US&source=ss&ref=as_ss_li_til&ad_type=product_link&tracking_id=danhbaisadvph-20&marketplace=amazon&region=US&placement=B009GYIGBG&asins=B009GYIGBG&linkId=99dce37f8dffd83bc850869e590b63f1&show_border=true&link_opens_in_new_window=true"></iframe>[/iframe]