In just a few years, Fujifilm has built an incredible line of lenses for their popular X Series cameras. Of course, Fuji is known for producing excellent quality glass. In addition to making their own lenses, they've been manufacturing lenses for a variety of high-end professional applications for many years, including TV, film, and NASA, and even for other camera companies.
Many X Series photographers rave about the Fuji primes, which are all incredibly sharp, but their zooms are also excellent, and most of them feature superb image quality and highly advanced optical image stabilization. The OIS is so good on most of their zooms that you can hand hold them at surprisingly low shutter speeds, sometimes down into the single digits.
So which Fuji lenses are the best? That's a very subjective question. Everyone has their favorites, just as everyone has their own style of shooting. (Here are my 4 favorite lenses in the lineup.) I've used most of the X Series lenses, and I can attest to their performance and build quality. And they're really fun to use.
Here's a list of the 10 best selling lenses for the X Series cameras. Keep in mind, this is just want people are buying right now, and we shouldn't forget about the incredible workhorse 50-140mm f/2.8 lens. Note, that a one of them is actually a third party lens. If you're a Fuji user, you'll want to download my free PDF guide to the X Series: FUJIFILM Tips and Tricks: My 10 Favorite Settings for the X Series Cameras.
If you'd like to see all of the lenses made for the Fuji X Series, go here.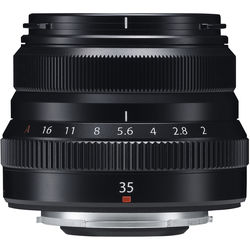 I LOVE the sexy little 35mm f/2 from Fuji, and I use it all the time on my X-T2 and X-T1. It's got a classic design that's very similar to the old Leica Summincron lenses. It's super sharp and extremely usable for just about any subject matter. Think of this as the Nifty Fifty for your X Series camera. It's also the smallest and least expensive X Series lens. Also comes in silver, to match your Graphite Silver Fuji. Read 10 reasons why I love the XF35mm f/2 lens.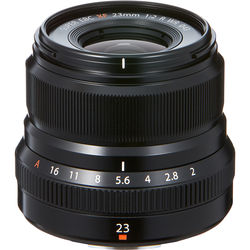 If the XF35mm f/2 above is the Fuji version of the Nifty Fifty, the XF23mm f/2 WR is the Fuji version of the classic 35mm photojournalism lens. It has the same design as the 35 f/2, but with a slightly wider focal length and it's also tiny. If you're looking for a completely unobtrusive, ultra compact lens for travel, street photography and environment portraits, this one's for you. Also comes in silver. Read more about this lens here.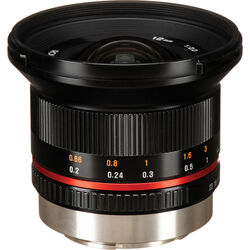 The Rokinon 12mm f/2 is a favorite among the night photography crowd. With its wide focal length and fast aperture, it's the go-to lens of choice many X Series users who like to shoot star trails, the Milky Way and the northern lights. It's manual focus, but for astrophotography, who cares. It's almost easier that way.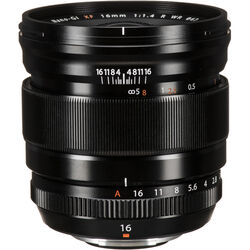 The XF16mm f/1.4 is a fantastic wide angle prime with a weather sealed design and an ultra fast f/1.4 aperture. It also has extremely close focusing capabilities. This lets you really accentuate your subject and still show the background. Many photographers also use the 16mm f/1.4 for night photography as well. If you're looking for a killer wide angle prime, the 16 is an awesome choice.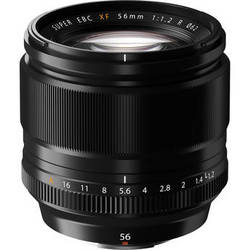 The Fujifim 56 1.2 is a really special lens. Replicating the focal length of a classic 85mm lens, this is an absolutely amazing portrait lens. It produces an extremely shallow depth of field and beautiful bokeh effects. This is a first choice lens for portrait and wedding shooters everywhere. I've used the 56 quite a bit and I can attest to it's totally yummy image quality. I actually love shooting landscapes and mountain aerials with it too.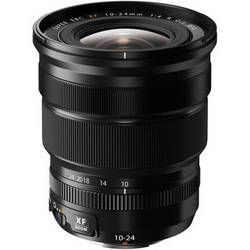 The 10-24 is Fuji's widest lens to date. It's awesome for interiors and architecture, travel and landscapes. With a focal length that's equivalent to a full frame 15-32, it offers great versatility. Zoom all the way out to 24mm, and you've hit that sweet spot for environmental portraits, street photography and photojournalism. This lens by itself would get the job done for all of your wide shooting needs. People love the 10-24; you can read some user reviews here.
7. XF16-55mm f/2.8 WR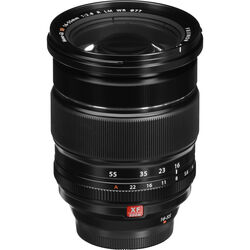 The XF16-55mm f/2.8 is Fuji's version of the classic 28-70mm f/2.8 lens. If you were a former Nikon or Canon shooter and had a 24-70 2.8, then you'll probably want this one in your arsenal for assignments, weddings and other pro jobs. It's a little bigger and heavier than most of the primes, but it's awesome lens that covers the entire middle range with incredible sharpness and gorgeous image quality. One of Fuji's "Red Badge" zooms, this one is pro all the way to the bank.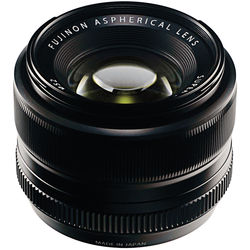 As awesome as the new XF35mm f/2 WR lens is, there are many X Series shooters who still LOVE the older XF35mm f/1.4. The autofocus motor is a little slower and clunker, and it's not weather sealed but it's a superbly sharp and extremely fast f/1.4 lens. Think gorgeous bokeh and extremely shallow depth of field for portrait work and other stylized subject matter. This was one of the first 3 lenses that Fuji created for the X Series and it's a true classic in every way. Read some user reviews here.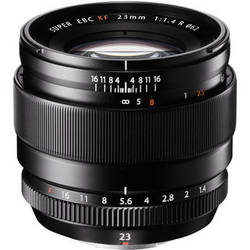 Same with this one. The original 23mm f/1.4 is a truly wonderful lens. It's said to be one of the sharpest lenses that Fuji has ever made. It's like the classic 35mm f/1.4, which has long been considered the photojournalist's dream lens. I have this lens and I LOVE it. It's the reason I haven't gotten the new 23 f/2. I just dig my 23 f/1.4 so much, I can't bear to replace it or even get a somewhat redundant lens. You might fall in love with this one too. Here's my first look review of the 23 f/1.4.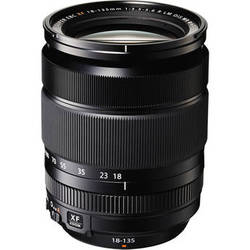 The XF18-135mm WR was Fuji's first weather sealed lens. It covers a very useful and wide range, and it's a pretty good performer, given that it's considered a "kit lens." I've used this one quite a bit and I find it to be very sharp, especially up close. It also has a very fast and quiet autofocus motor, so it's good for sports and action, although I use it for just about everything. If you're looking for an all-in-one zoom lens for your X Series camera, you can't really go wrong with this one. Here's my full review of the XF18-135mm WR lens.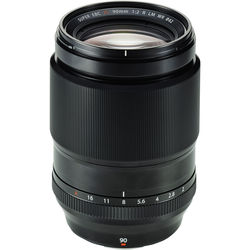 I LOVE LOVE LOVE LOVE LOVE the supremely awesome XF 90mm f/2. It could very well be their sharpest glass. Replicating the classic 135mm f/2 lenses of old, the Fujifilm 90 is a truly awesome lens. Even though I have some of the other more expensive Fuji zooms, I love the combination of weather sealing, fast f/2 aperture, razor sharp image quality and relatively compact design on this lens. Awesome for portraits, awesome for travel, awesome for isolating subject matter at close to medium distances. Awesome all around. Here's my full review of the XF90mm f/2 lens.
Your reviews on Fujinon lenses had helped me on my choices in purchasing the most optimum lenses.