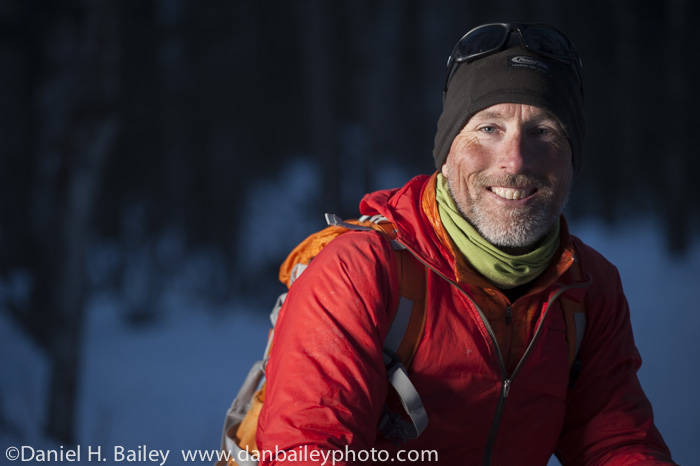 Just over a year ago, I saw some dude tweet about having "just arrived in Anchorage for a fat bike adventure." Naturally, this peaked my curiosity, and after a short conversation, I got on my bike and met him at the intersection of Fireweed and C streets.
His name was Glenn Charles. He had a fully loaded Ti Salsa Mukluk and was intending on riding it all the way up to Denali National Park. I showed him how to get to the Chester Creek Trail, and rode with him to the edge of town before sending him on his way.
We hit it off right away, because Glenn is a fellow photographer who also likes to pedal his way to adventure. He does some really cool stuff and creates great narratives about his travels. At the time, his camera setup on the bike was a Nikon D800, three Zeiss lenses and a Sony Nex-7, although since last year he's taken himself on quite a journey with changing up his photography rig.
A few weeks later, Glenn showed up in Anchorage again and we hooked up for some quality ice biking and picture taking on the Kink Glacier. In addition, I fed him, let him crash at my house for a few days, introduced him to some of my friends and spent quite a bit of time with him talking about camera gear and trips that we'd like to do. I even took him flying in my little Cessna and took him out to a couple of glaciers and bush strips.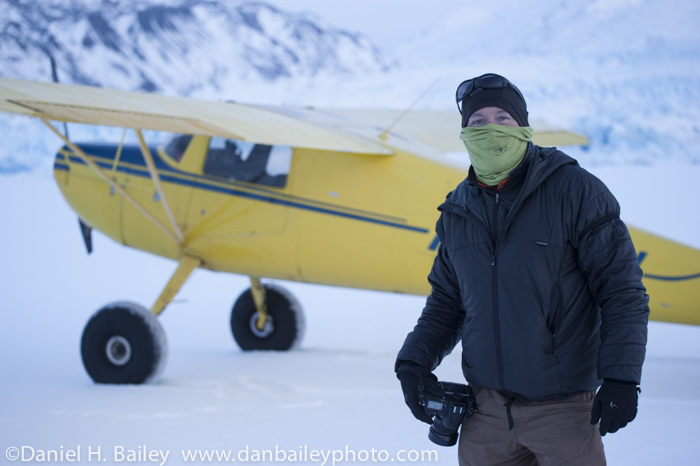 In the few weeks that I spent with Glenn hanging around, I feel that I gained a lifelong friend. He has a great outlook on life and his infectious adventure-ness definitely made an impact on me during that brief period of time. He's inspired me to keep finding ways to transform my own life into what I WANT it to be, which includes lots of travel and living outside of the normal bounds of what we often think that life is "supposed to be." Even as a longtime pro photographer, I constantly question whether I'm doing it in a way that's being true to myself.
Although we haven't been able to coordinate schedules for another tip yet, I keep in touch with Glenn on a regular basis and look forward to more adventure with him in the coming years.
Glenn has just put up a fabulous photo essay about his two-month winter fat bike-packing adventure that he had last year in Alaska. Check it out, he's really a great photographer who has a fantastic eye and the ability to tell compelling stories with his words and images. I love his work. Like I said, he's one of those guys who inspires me in more ways than one.
When you're done reading that one, check out his other stories. There's one about exploring a year of photography in nothing but black and white, and another about bike touring along the Lost Coast of California. Really good stuff. Worth your time.