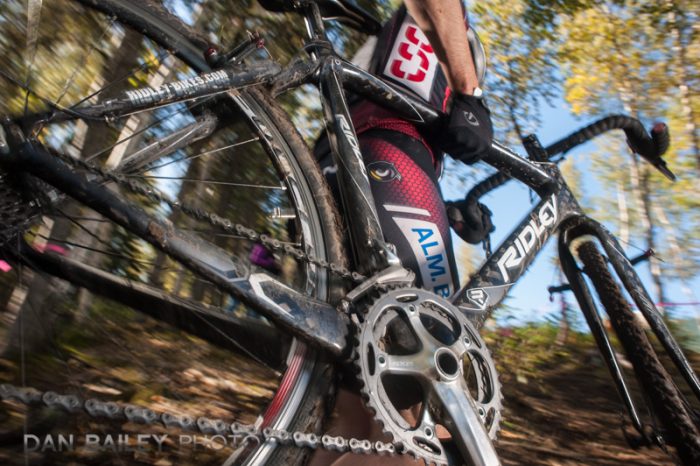 In addition to celebrating my 25th year as a pro photographer, I'm celebrating 10 years of shooting cyclocross photos here in Anchorage.
It all started back in October of 2011, when I shot some photos of some racers, most of who I didn't even know yet, as they were racing and carrying their bikes through the deep sand at a park near my house. I got in some people's way, but managed to get some pretty cool shots, and in the process, became totally hooked.
The next fall, in 2012, I shot the first two races of the season, and then decide to join in the fun myself. Starting with race #3, I spent the next five Saturdays racing the beginner race on my mountain bike, and then photographing the open mens' race.
By the end of the season, I'd already bought a proper cross bike and ended up finishing third place in the beginner class. The next year, I moved up to Open class and have spent most Saturdays since then shooting the beginner men and the women's races, and then racing with the really fast guys. Not saying I'm really fast myself, but it's an awesome workout trying to keep up with some of them!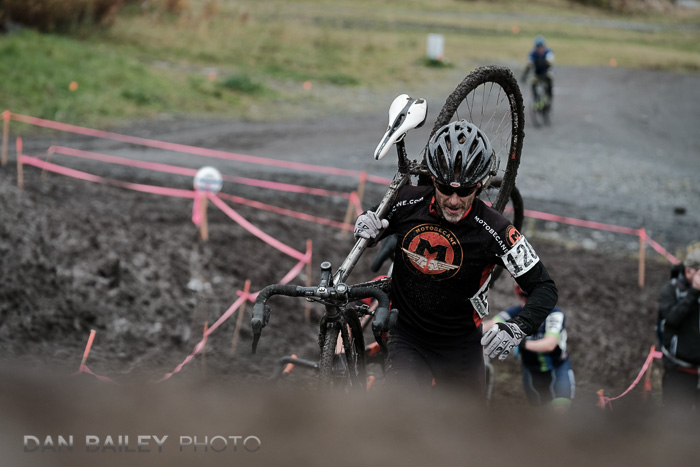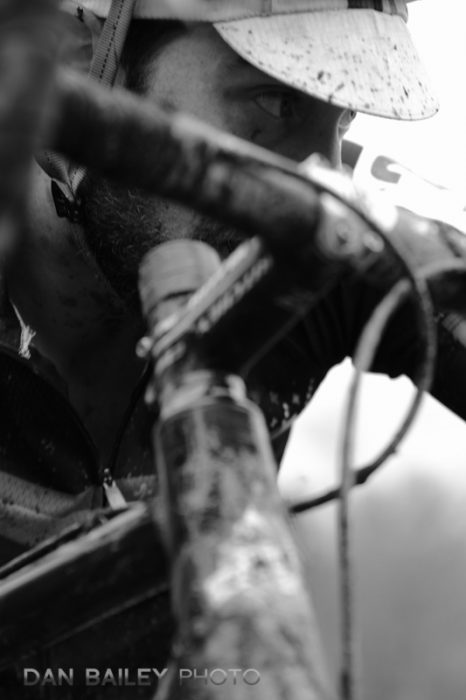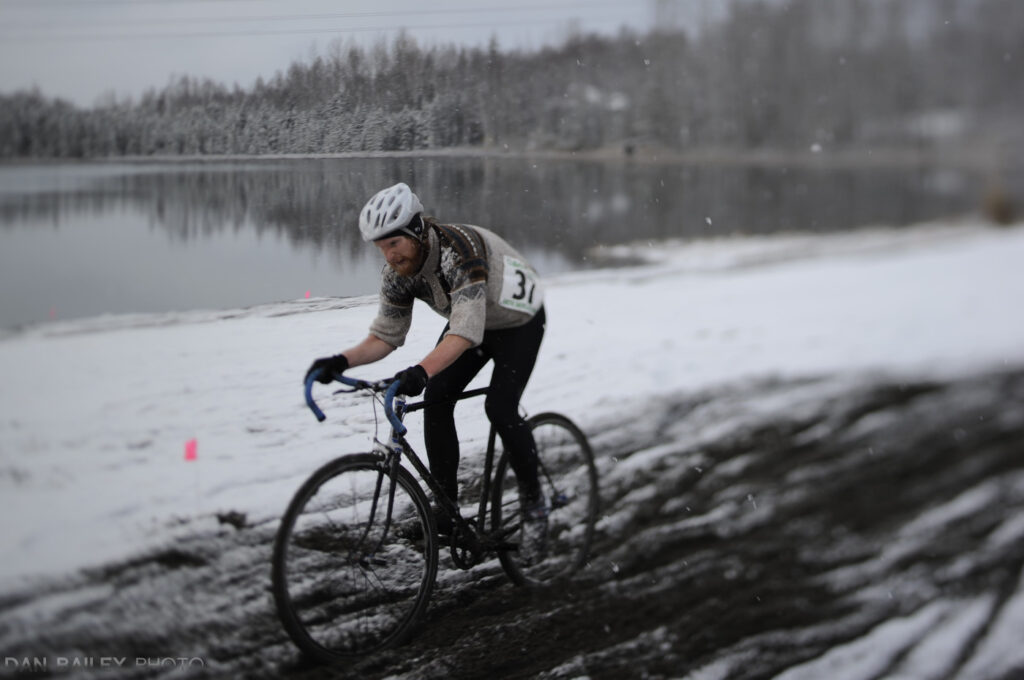 When I started back in October 2011, I had no idea where this would lead. Not only did I fall in love with the excitingly spastic nature of CX racing, I ended up becoming good friends with a huge group of people in the Anchorage cycling community. And, the process of shooting hundreds of frames every weekend made me a better action photographer.
Photographing this kind of activity on a regular basis has worked my sports shooting chops like nothing else in the past 10 years. It's allows me to experiment with different techniques, showed me how to deal with fast breaking situations, challenging light and hard-to-shoot scenes and helped me become an expert at autofocus and capturing motion.
It also gave me the chance to test new gear. Over the years, shooting cyclocross each fall became one of my favorite testing grounds to put new bodies and new lenses through the paces. I've gotten to know many of my Fujifilm cameras very intimately by shooting cyclocross.
In fact, this history of photos is a perfect documentation of my transition from Nikon to Fuji and how the X Series gear become more capable along the way, from the little X10, all the way up to the X-T4.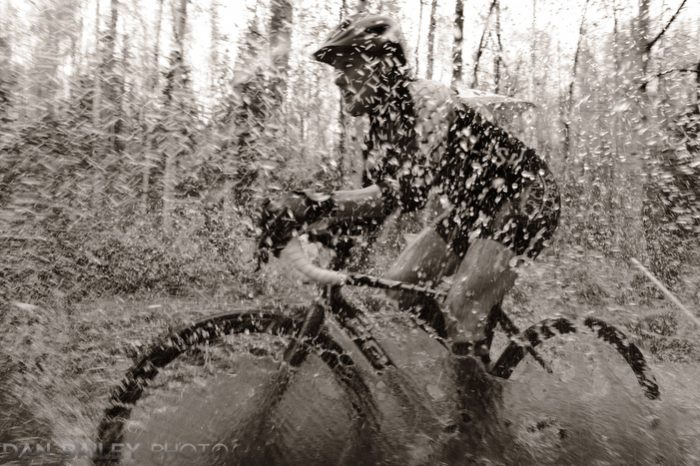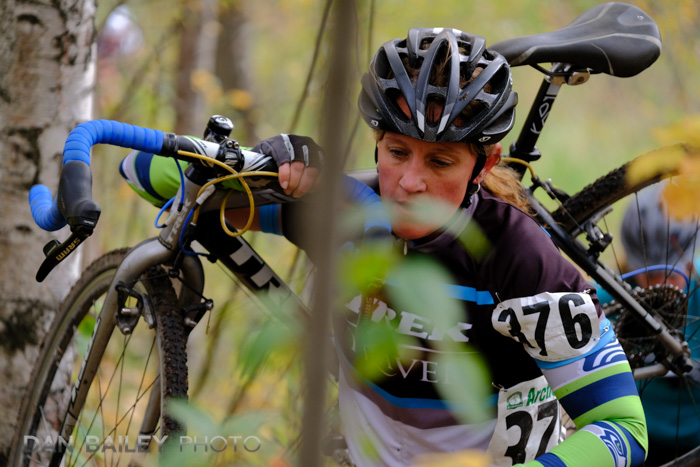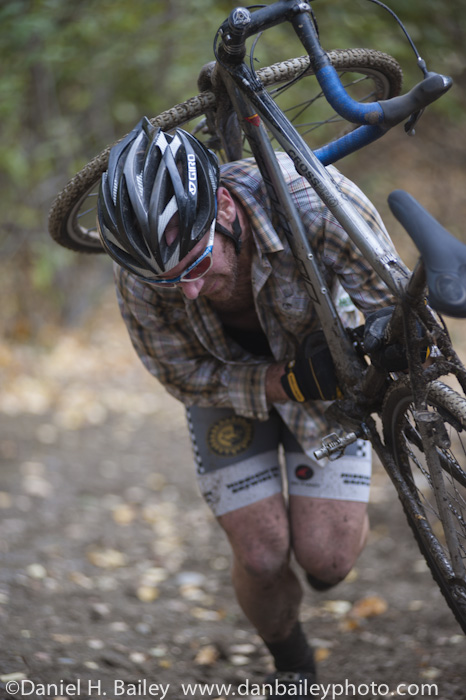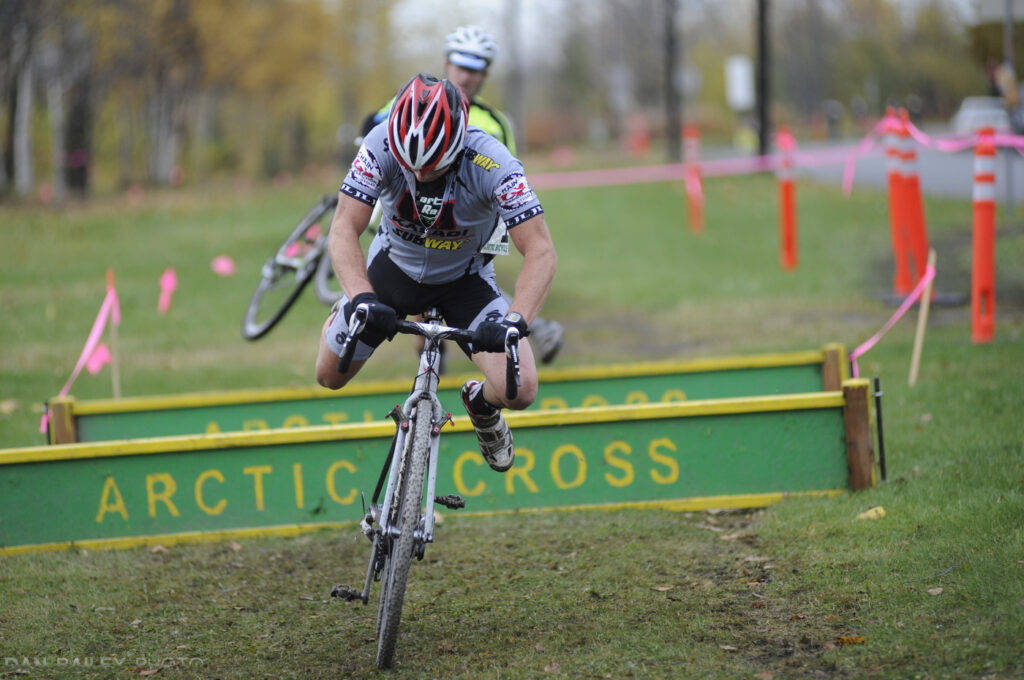 In addition, it was the perfect opportunity to practice and push my own creative boundaries. Each race, I'd usually restrict myself to one or two lenses and see all the ways I could use them to create exciting photos.
I'd also experiment with different looks for my photos by using the different Fuji film simulations, shooting modes, ADV filters, or playing around with different angles, vantage points and shooting styles.
Shooting cross even gave me a chance to refine my own fast and light style of shooting outdoor subjects with flash. It was one the inspirations for writing my Going Fast With Light ebook, which I published in 2011.
Now ten years later, armed with even more advanced lighting gear, and 10 more years of experience, I have just released the expanded 2nd Edition of Going Fast With Light.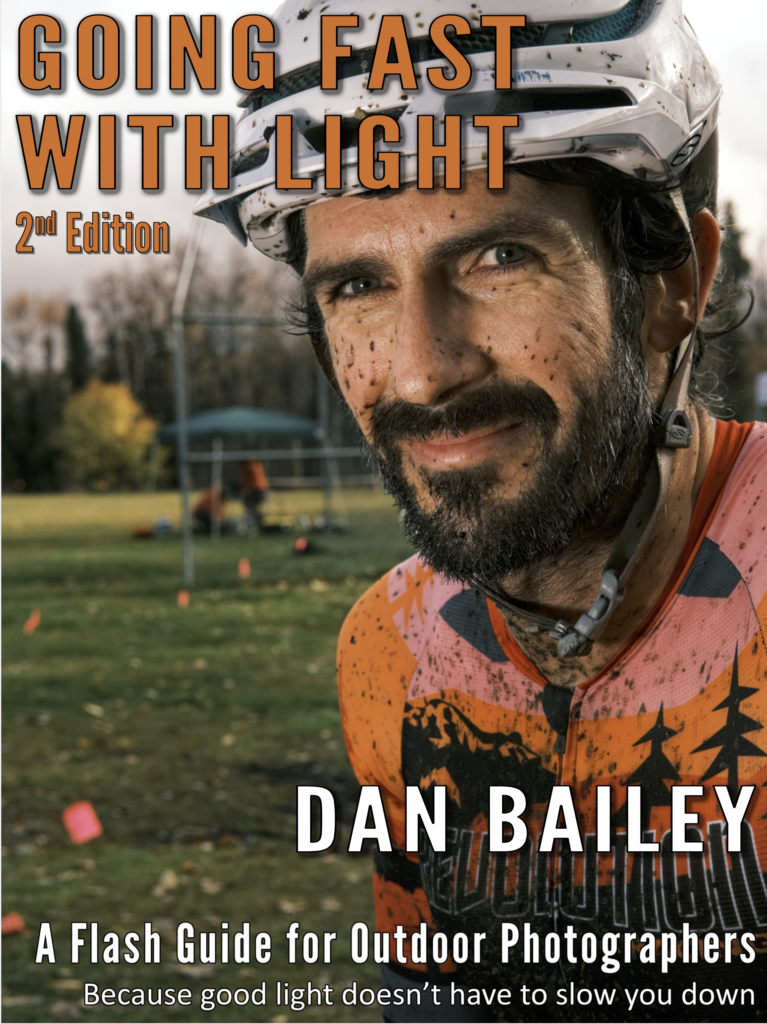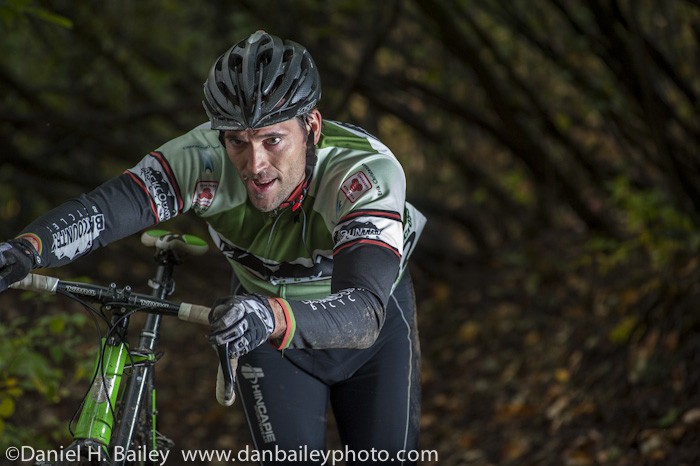 In ten years, I've only missed a few races. In the fall of 2015, I did my 5 week cycling trip through Romania, so I missed the entire season, and I missed most of the 2017 season, since I was off bikepacking in Scotland. This year, I'm nursing a shoulder injury, so I sat out half of the season, but I still shot photos at almost all of the races.
I figure that I've spent hundreds of hours shooting cyclocross photos, and in addition to expanding my skills over the years, as I look back, I have so many fond memories of awesome memorable, races. One of my favorite things about all of this is making my friends look like heroes, and enjoying their own excitement when the see photos of themselves when I post them on Monday after each race.
Last week, I posted a retrospective "Best Of" collection of some of my favorite cross photos from the past decade. It was hard to narrow down, since I can easily end up with 185 fun photos from every race, but this at least gives you an idea of some of the different styles and technique I've used over the years.
As with any kind of craft or skill, if you spend enough hours doing it, you'll eventually become really good at it, and hopefully you'll have a lot of fun in the process. That's what shooting cross has been for me. I've spent so many hours taking these photos, it's made me a better photographer, but it's brought me endless amounts of pleasure.
However, I can't even begin to describe the level of fun and camaraderie I've enjoyed during the past ten years photographing the Anchorage cyclocross races.
I hope that you have something like that in your life. In the meantime, enjoy this fun look back through these photos, and I hope it inspires you to find an awesome outlet for your own creative enjoyment and practice.
And if you want to waste even more time, you can look back through the archive of cyclocross posts on my blog and read the stories behind some of my favorite shots.