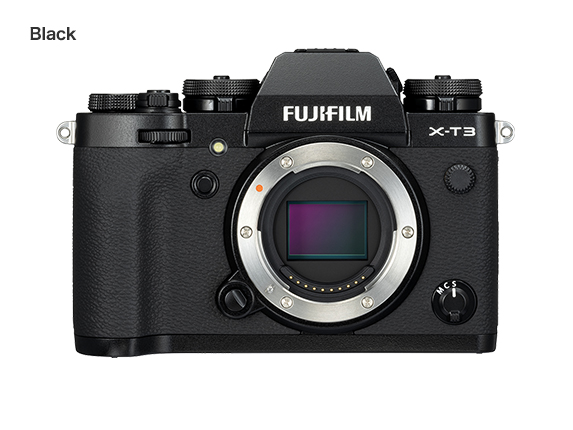 I knew this day would come, and I'll be honest, I've been a little nervous. I knew that Fujifilm would eventually release the successor to the X-T2, and I've been concerned that it wouldn't live up to my expectations, or that they might change something about the way it handles. Move a button. Modify the layout. Tweak the body in such a way to make it feel different in my hands. Who knows?
You see, the Fujifilm X-T2 has been my favorite camera ever since it was released back in 2016. No, not just my favorite Fuji camera, my favorite camera EVER.
In my 28 years as a photographer, no camera has offered me as much technical capability, creative inspiration and overall fun as the X-T2. No camera has ever fit so well in my hands, and no camera has ever made me so excited about photography as the X-T2 has.
Well, Fujifilm has officially announced the X-T3, and I'm happy to report that my fears were totally unfounded. While some very slight changes have been made, the body is nearly identical to the X-T2. It's so close, they could have called it the X-T2s, or the X-T2 Mark II, but thankfully, Fuji doesn't do that.
Essentially, the X-T3 is very much a hot-rodded X-T2, and it has some remarkable new features under the hood, including faster continuous shooting, faster autofocus, new image quality settings and radically updated video capabilities. In short, the X-T3 brings 4th Generation performance to the X Series.
And before you ask, no, the X-T3 doesn't have an IBIS Stabilized Sensor. That would just add size and weight. That would make it an X-H1. It does have the same 100 fps EVF as the X-H1, though.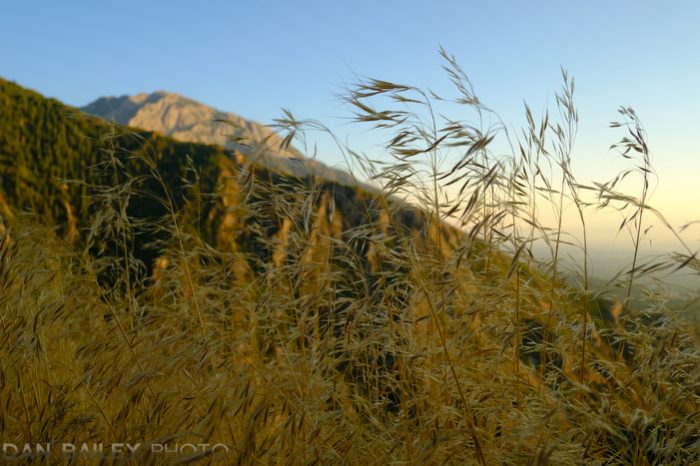 It does have a brand new 26.1MP BSI (Back Side Illuminated) X-Trans sensor and a brand new X Processor 4 image processor,  well as a brand new shutter type, high speed continuous frame rates up to 20 and 30 fps and updated AF algorithms.
Add in some new creative controls, dramatically improved video shooting, bluetooth connectivity and new touchscreen controls, and you have an X Series camera that's been tweaked for maximum performance.
I got to test the X-T3 for a couple weeks last month, so I was able to get a solid feel for what it can do. In this post, I'll review some of the new features and show you how the camera performs in real life shooting situations.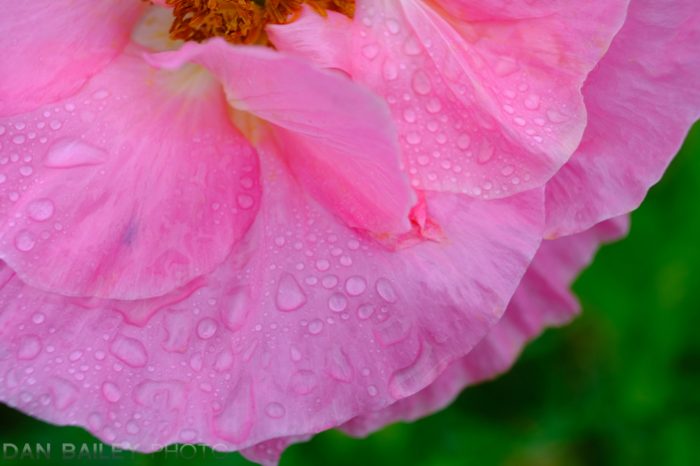 Faster Image Processor
Everything in the camera is affected by the speed of the image processing chip: AF tracking, fast frame rates, image quality and color clarity, noise reduction, the complex grain structure found in ACROS film simulation, reduced startup and blackout time, etc….
The X-T3 is built with a brand new Quad Core X Processor 4 chip that's even faster than the X-Processor Pro chip found in all the current models. This gives the X-T3 even better color clarity, as well as more speed and high-end capabilities than the X-T2, including the ability to shoot at an impressive 11 fps without needing the battery grip and up to 30 fps using the Electronic Shutter.
New 26.1MP BSI Sensor
The X-T3 is built around the new APS-C 26.1MP BSI X-Trans CMOS 4 sensor, which makes this the first Fuji to feature a Backside Illuminated sensor. Yes, the pixel count is slightly higher than the X-T2, but that only tells a small part of the story.
Without getting too technical, (you can google it after you're done reading this review), a BSI sensor offers improved low light performance and faster read rates, which translates to faster frame rates, especially when using the electronic shutter. I'll cover this in more detail further down.
In addition, the new sensor gives the X-T3 improved high ISO performance and the ability to utilize Phase Detection autofocus down to -3EV at f/2, compared to -1EV on the X-T2. ISO now starts at 160, and extendable down to ISO 80.
This is significant because the new sensor has over 2.16 million Phase Detect AF pixels that cover 100% of the frame. (By comparison, the X-T2 has half a million PDAF pixels, and they only cover about 40% of the frame.) This leads us right into the next section…
Improved Autofocus
Since Phase Detect AF offers faster, more precise focusing, especially when shooting moving subjects, this is one of the feateries which makes the X-T3 an even more capable action camera.
Also, with the increase in PDAF pixels, the number of focus points has gone up from 325 to 425 on the X-T3. This allows for even more precise, pinpoint focusing when using Single AF mode, and more AF Points when using Zone AF.
Having photographed action extensively with the X-T2, I can definitely see a jump in performance with the X-T3, especially when using the Electronic Shutter. It's quite impresssive how capable this camera is for shooting sports and capturing lightning quick moments.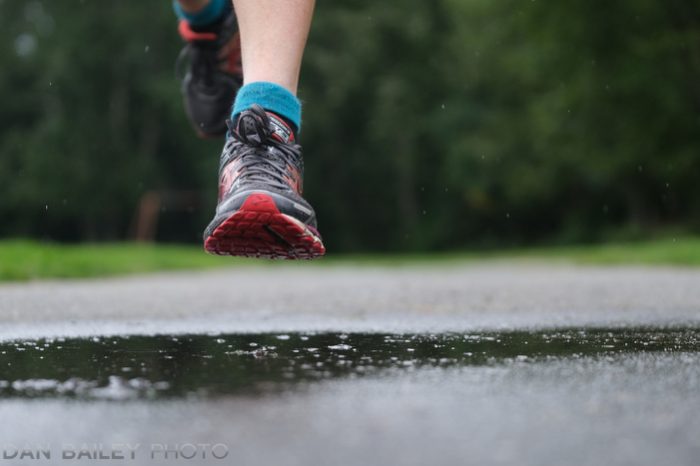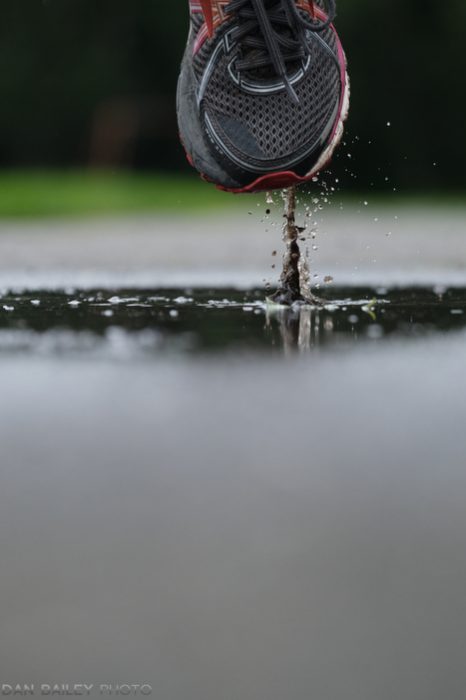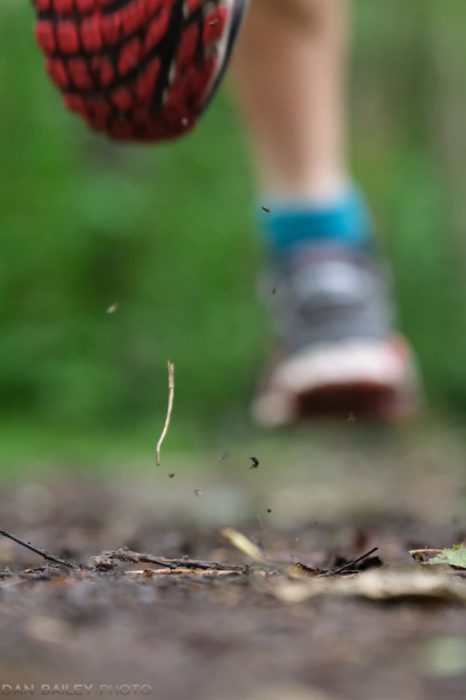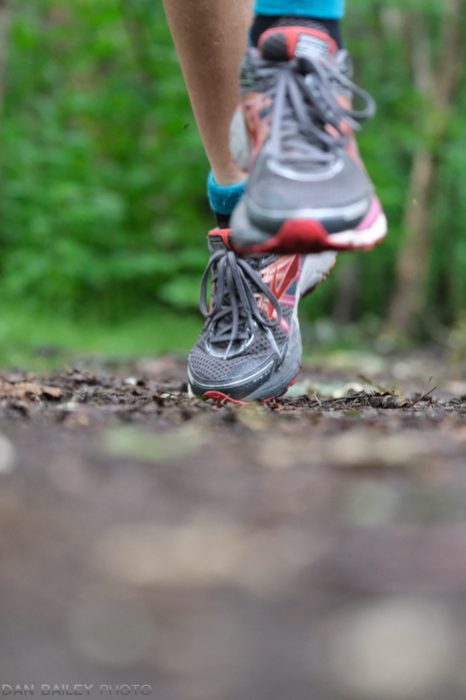 Keep in mind, no matter which camera you're using, I can still takes a huge amount of practice and knowledge of how the camera's autofocus system works in order to nail really difficult action shots. A new user, or someone who doesn't regularly shoot fast action might not see much of a difference, but an experienced sports shooter will definitley see and appreciate the bump in AF performance.
Scenes like this can be incredibly difficult to capture, but the improved AF system of the X-T3, combined with the higher frame rates makes it a little bit easier. The first two running photos above were shot at ISO 1600, while the second pair on the dirt trail were shot at ISO 6400.
In addition, the AF algorithms have been tweaked for even more speed an accuracy. The X-T3 analyzes 4X the data as the X-T2 does when performing focus and tracking calculations.
I've been told by a number of the Fuji tech reps and product managers that above all, autofocus performance is the number one priority for constant improvement by the Fujifilm engineers. Each model has received significant AF updates, and the X-T3 follows in this trend.
PRE SHOT ES
There's also a new features in in the SHOOTING SETTINGS MENU called PRE SHOT ES, which is useable when you're using the Electronic Shutter.
When you enable PRE SHOT ES, the camera will start tracking at high speed as soon as you press the shutter halfway down. You'll hear the ES clicking, which, is actually the camera recording images into the buffer. As long as you keep the shutter halfway down, the camera will continue to refresh, so that you always have up to 20 stored in the buffer.
Then, when you're ready to capture, you press the shutter all the way down and the camera will actually write the most current buffer images onto the memory card. It took me a while to figure out how this works. At first, I thought it captured frames as soon as you pressed the shutter halfway, but nothing was going to the card.
You have to press all the way down to actually get the shots. What the PRE SHOT ES seems to be doing, is giving you a head start, so that when you see the right moment, you're already about 75% there.
Essentially, PRE SHOT ES enables you to nail the sequence and capture image, even if you end up pressing the shutter a little bit late. It's a little tricky to explain, but having tried the setting out a few times, I can confirm that it can be a pretty useful tool when shooting extremely fast breaking scenes.
 
Improved Shutter Performance
In addition to the regular Mechanical and Electronic Shutters, the X-T3 has a brand new shutter, called EF, which stands for Electronic Front Curtain Shutter. Originally introduced on the GFX and also used in the X-H1, this mode is designed to reduce "shutter shake," and reduce blackout time.
With the EF, the camera starts the exposure by using the Electronic Shutter, then finishes it by manual closing the Mechanical Shutter. This means you'll get less chance for vibration when using slower shutter speeds, and it reduces the lag between when you press the shutter button and when the camera starts making the exposure.
So, when you combine all of the possible shutter types, you end up with 5 different options the X-T3:
MS – 1/8000 sec. max, all the way down to 15 minutes.
ES – 1/32,000 sec. max, all the way down to 15 minutes
EF- 1/8000 sec. max, all the way down to 15 minutes. Recommended max for best image quality is no faster than 1/2000 sec.
M+E – MS up to 1/8000 sec., ES above 1/8000 sec.
EF+MS – EF up to 1/2000 sec., MS above 1/2000 sec.
EF+M+E – EF up to 1/2000 sec., MS above 1/2000 sec., ES above 1/8000 sec.
Faster Continuous Shooting
The X-T3 has 6 options for shooting in CH HIGH SPEED BURST MODE. This means when you put the camera into CH mode, you have the option to shoot anywhere from 8-30 fps. Using the mechanical shutter, you can shoot at either 8 fps or 11 fps.
When using the Electronic Shutter, you now have the option to shoot at either 10, 20 or 30 fps, and you don't even need the vertical battery grip to use these modes. Again, this is due to the new BSI sensor and the new image processor.
However, even with the upgraded hardware, in order to get the highest number of frames at these speeds, the X-T3 defaults to its new SPORTS FINDER MODE. This puts the camera into 1.25X crop mode, which effectively gives you a Medium sized JPEG image at 4992 x 3328 pixels. (Full res is 6240 x 4160.)
You can shoot at full res images @ 20 fps, but you'll only get 79 JPEGs or 34 RAW frames max before the buffer fills up vs. 114 JPEGs frames in the new 1.25X crop mode.
To compare, when shooting at 30 fps, your maximum burst is about 60 JPEGs. At 10 fps with the ES, max burst rate is 500 JPEGs.
The addition of these new shooting modes means that the X-T3 is not only more action ready than any other Fuji, it performs as well, or better than any other camera out there.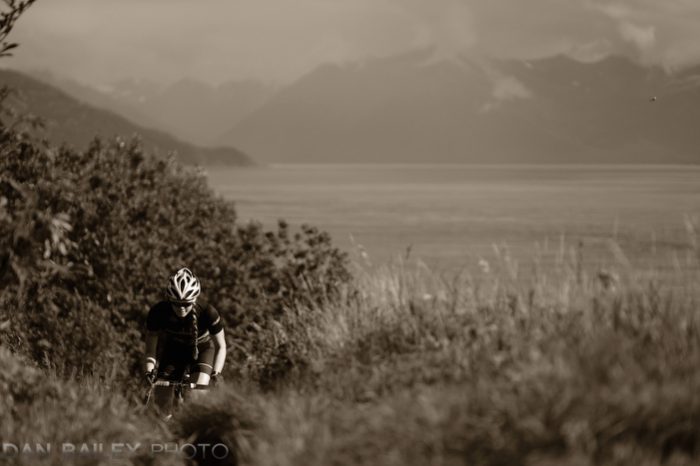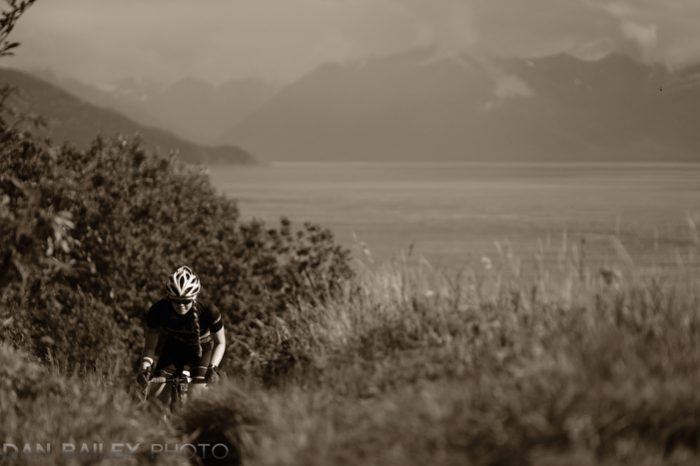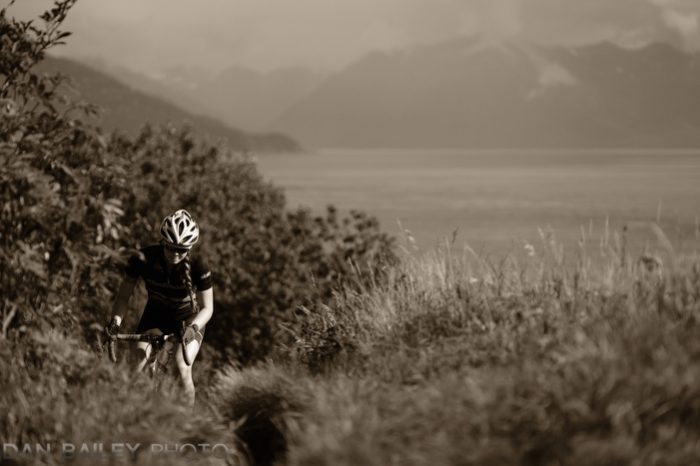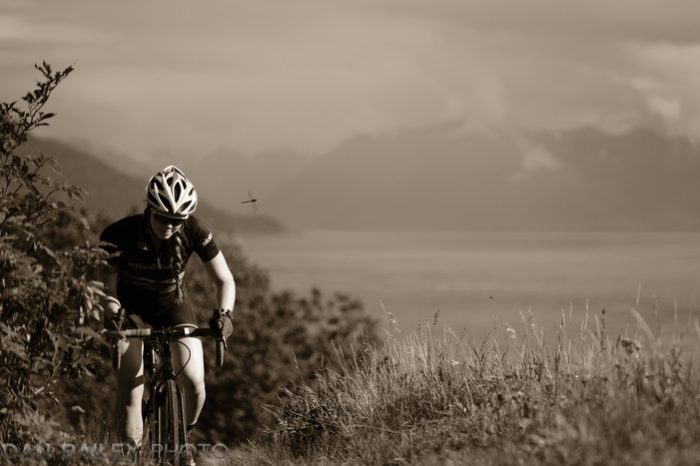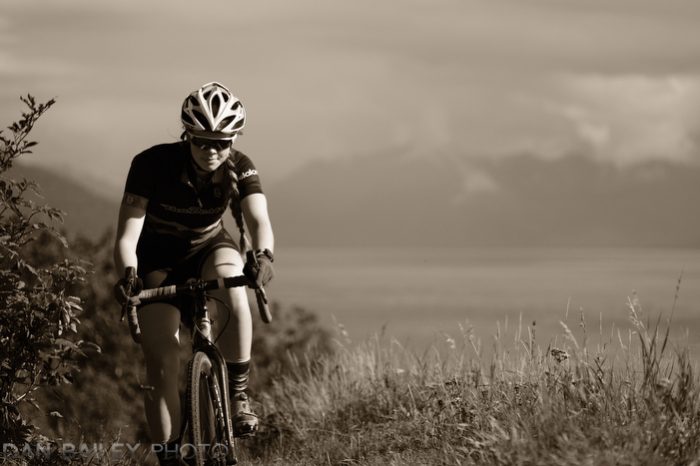 Here's another series. These three images below were shot at 30 fps using the Electronic Shutter. Again, at this high frame rate, the camera defaults to the new 1.25X Crop SPORTS FINDER MODE.
The photos are still 4992 x 3378 pixels, so they're still quite large and totally useable for just about any kind of enlargement or publication you would ever need.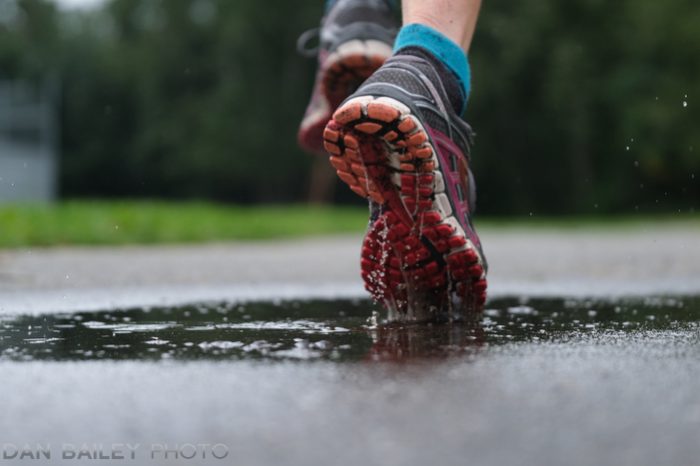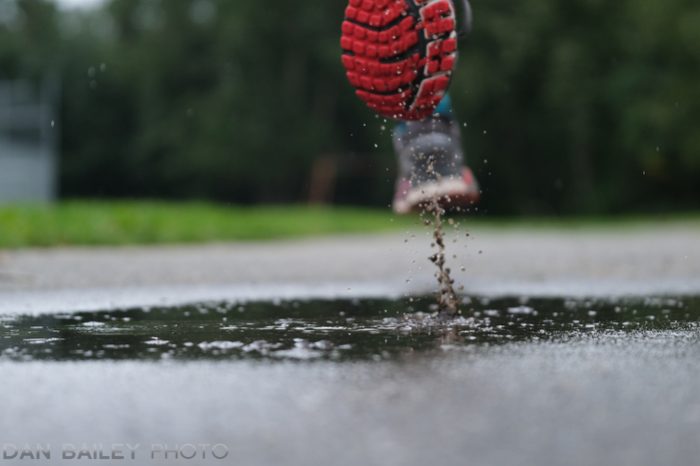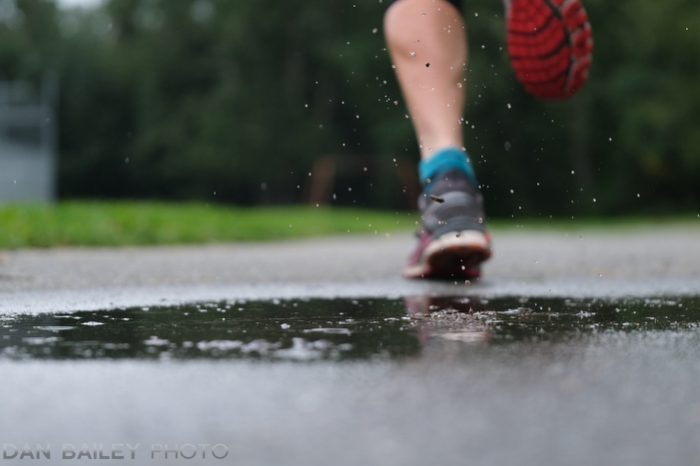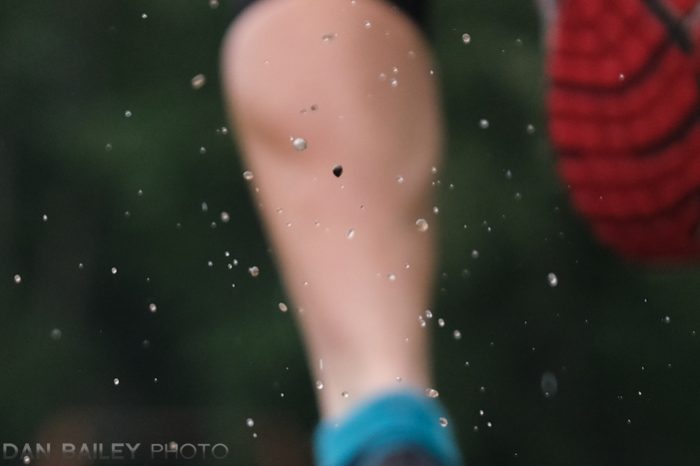 New Image Quality Menu Options
The X-T3 adds two new options inside the IQ MENU: BLACK AND WHITE ADJ and COLOR CHROME EFFECT. They're also available as adjustment options inside the RAW CONVERSION menu.
The BLACK AND WHITE ADJ menu lets you add a warm or cool tint to your ACROS or MONOCRHOME photos with 9 steps of adjustment in either the yellow or blue spectrum. You've just seen it in use in the series above.
I LOVE this new features because it gives you a new way to customize and add additional style to your BW image, right inside the camera, without needing to resort to processing later. It's another tool in your creative bag of tricks that lets you explore your creativity right there on location. I played around with this setting quite a bit during my brief test with the X-T3 last month.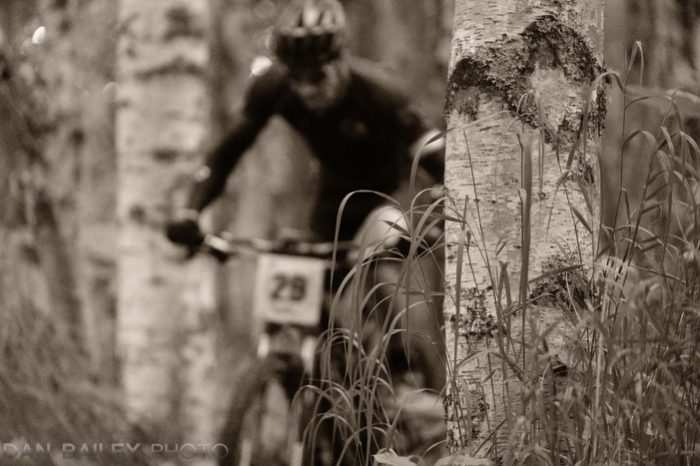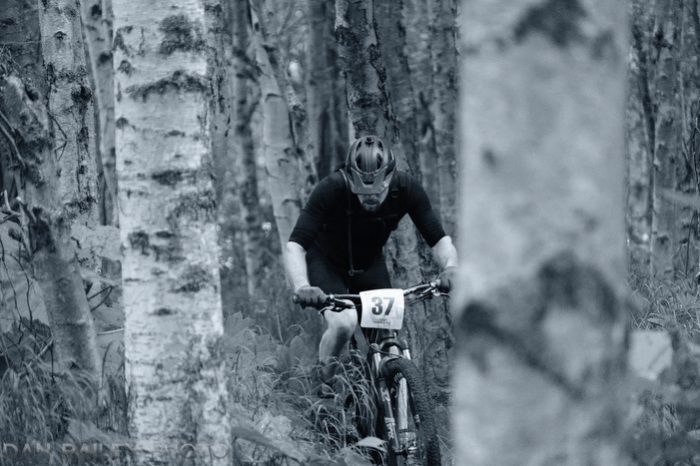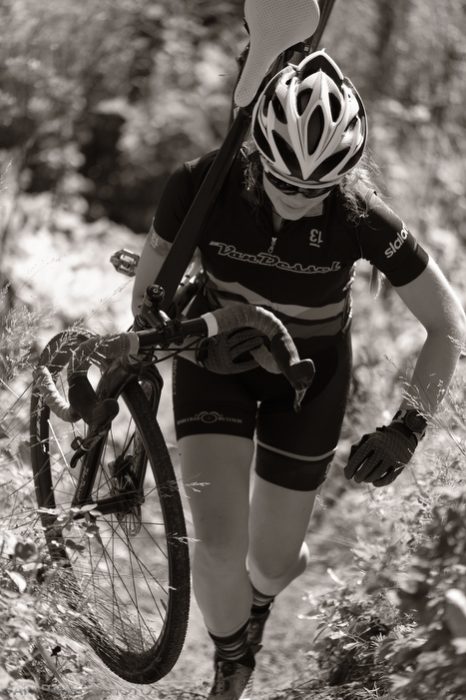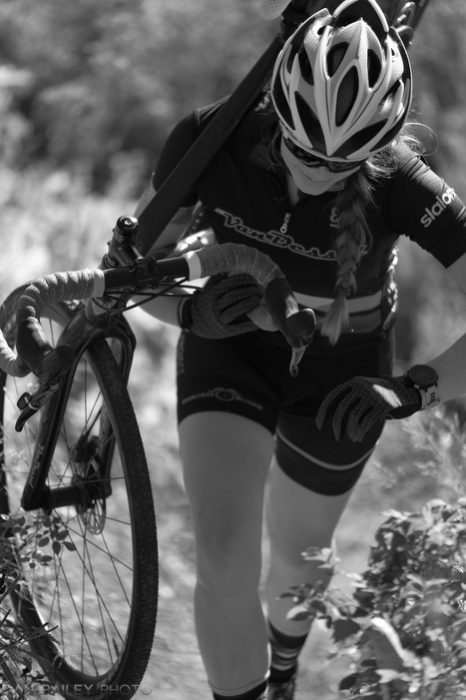 COLOR CHROME EFFECT is a bit more subtle, but it's still pretty cool. First intruduced in the GFX, this setting replicates the look of fortia film, which was a short lived Fuji slide film from the early 2000s. It was touted as having even more contrast and vibrancy than Velvia; it added tonality, without oversaturating the colors.
COLOR CHROME EFFECT works with any of the color film simulations, and your options are STRONG, WEAK and OFF. It adds just a bit more richness to your color images. It's hard to see when you're shooting, but when comparing images side by side, you can definitely see the bump.
Again, it's just another way to add personal style to your images right inside the camera, and with the new processor, it's available in both single and continuous shooting.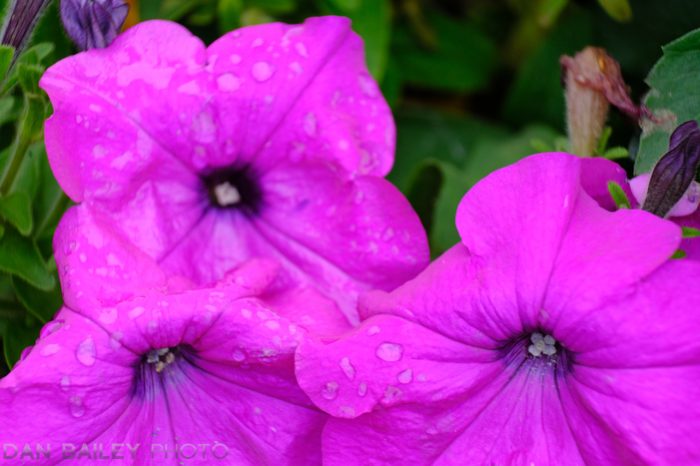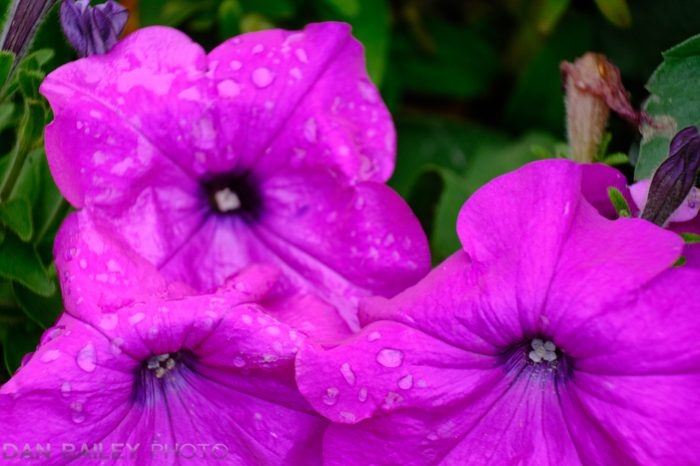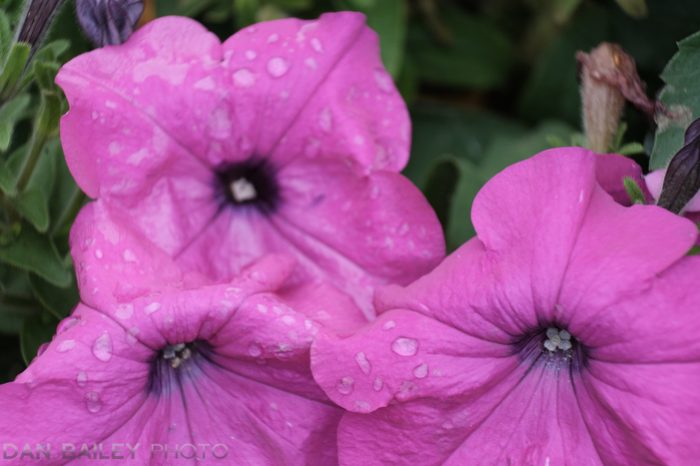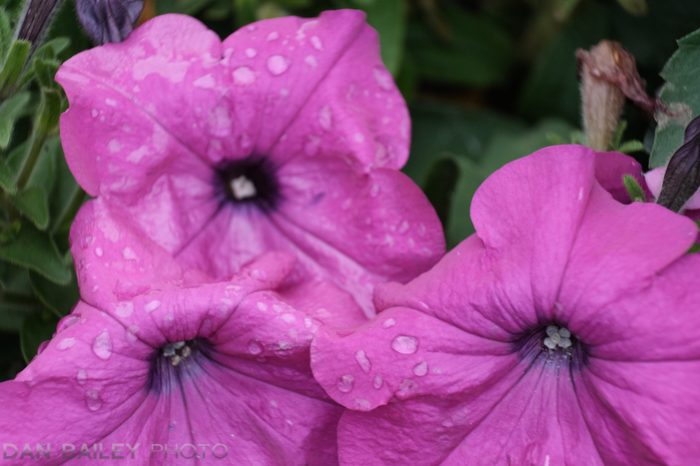 New Touch Screen and Bluetooth Image Transfer
Where touchscreen LCD's were used to be found on only the entry-level and consumer-grade models, Fujifilm has now embraced the touchscreen for high-end models. The GFX has a touchscreen; the X-H1 has a touchscreen, and now so does the X-T3.
With this latest generation of touchscreen, Fuji gives you multiple options. You can tap to focus, tap to shoot, and swipe to scroll through your shot images, but you can also select your focus points/zone by dragging your finger around the screen.
With a little practice this method offers lighting quick movement around the frame, way faster than you could accomplish with the AF Joystick, although that's still my preferred method. At least for now.
In addition, the touchscreen can operate as another Fn button array. You can assign four camera functions/settings to the screen and access them by flicking up, down, right or left with your finger. Add in the 9 regular Fn buttons found on the X-T2, and you suddenly have a total of 13 Fn assignable controls available to you.
This new style touchscreen was first introduced to the X Series on the X-E3, and I was blown away by how well it works when I first tried it out. It works just as well on the X-T3 and after a few days with the X-T3, I became a convert.
Yes, it takes a little getting used to, and there are times when you may want to turn it off (you can turn off/on selective screen functions), but this is a feature I will definitely embrace, because it offers yet one more lighting quick way to access commonly used camera settings.
And, like all of the new models, the X-T3 has Bluetooth image transfer capabilities, in addition to regular Wi-Fi image transfer using the mobile app.
Vastly Improved Video Capabilities and ETERNA Film Sim
The X-T3 has vastly upgraded video features that actually surpass the performance of the X-H1 and make it a full-on professional-grade video camera. In fact, the X-T3 is the world's first APS-C mirrorless video camera capable of shooting 4:2:2 10-bit 4K/60p with full HDMI Output.
The video/movie features on the X-T3 include 10-bit video capture with both H.264 and H.265 video coding, Time Code Setting, Full HD High Speed Recording, Peripheral Light Correction, Tally Light, Full HD Movie Output, and Zebra Highlight Warning, which at this time, is not yet found on the X-H1.
The X-T3 also has Fujifilm's new "cinematic" ETERNA film simulation, which was intruded on the X-H1 earlier this year. Designed with low tonality, low saturation and a 12-stop dynamic range, ETERNA mimics Fujifilm's classic motion picture film of the same name. It's great for video storytelling when you don't want your scene to overpower the story, and it's also highly suitable for color grading.
New Screen Settings
The X-T3 has a couple of new features tucked inside the SCREEN SETTINGS menu. In addition to the new "Large Indicators" that were introduced into the X-T2 a few mon the ago, you'll also find a setting called INFORMATION CONTRAST ADJ. 
This setting give you four different options for how you want the LCD screen menus to look, based on the kind of light you're working in. Your choices are HIGH CONTRAST, STANDARD, LOW CONTRAST, and DARK AMBIENT SETTING (RED) which gives you red text on a black background. Will you use this very often? Probably not, but the X-T3 gives you yet another tool that could come in handy for the right situation. Hint: Astro?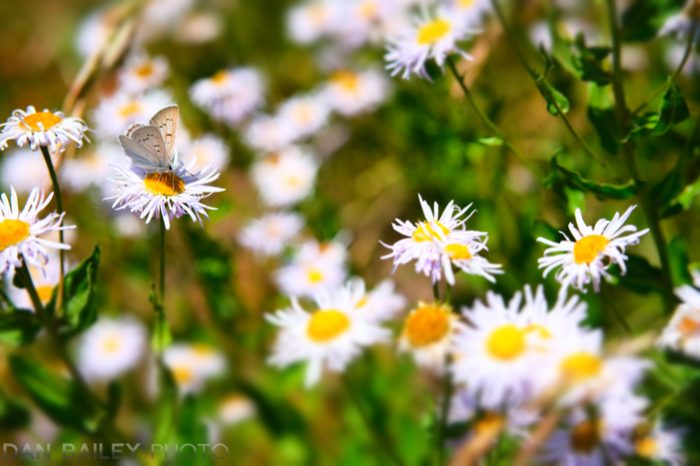 Creative Features
You'll be glad to hear that all of the fun creative features found in the X-T2 have been brought to the X-T3, including Panorama Mode, and the ADV. FILTER EFFECTS, like Toy Camera, Miniature Mode, Partial Color and Dynamic Range. In fact, every single X-T2 feature I cover in my X SERIES UNLIMITED book are present inside the X-T3 as well, so moving from the T2 to the T3 should be a totally seamless transition.
You also have the new FOCUS BRACKETING feature, which was introduced earlier this year. (I explain how to use this feature in detail here.)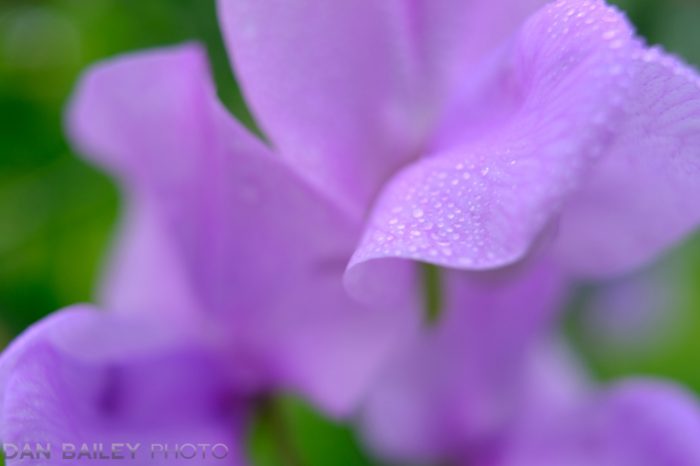 Final Thoughts
Now that you've gotten this far, the question you want to know, is should you buy the X-T3?
There's no question that the X-T3 is a considerable upgrade to the X-T2 with regards to the new sensor & processor, faster frame rates and increased capability for shooting action and fast moving subjects.
With the new BSI sensor, the faster chip and the upgraded electronic shutter options, the T3 now stands at the top of the Fujifilm lineup for performance and speed. It's a very impressive upgrade.
However, as I indicated above, it's not so much a new camera as a turbo charged X-T2. Fujifilm knows that people love the X-T2, but they need to make sure they're keeping pace with their competition when it comes to technology.
If sports and action is your thing, or if you shoot video, then the X-T3 is definitely worth considering.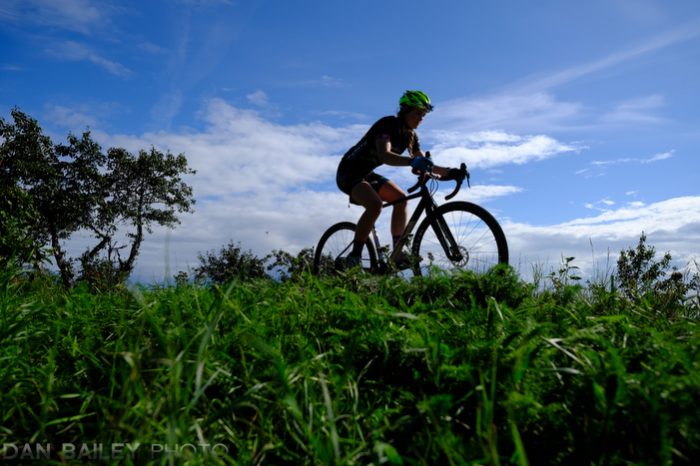 Even if you just want the best possible performance from an X Series camera, and you love the form factor of the X-T2 over the X-H1, then yes, the X-T3 is your logical choice.
However, if you're a happy X-T2 user and you don't necessarily shoot video or fast action, or if you recently bought an X-T2, (especially at the heavily discounted price), then I'd say there's no real need to rush out and buy an X-T3 yet. Save your money, or get some new glass instead. However, those new B/W Tints are pretty awesome…
Even though the X-T3 does have a couple of new creative features, you won't see a night and day difference between the two with regards to image quality. The X-T2 is still an awesome, incredibly powerful camera that will give most people all the quality and performance they will ever need.
The two cameras are so close in nearly every respect, they can work extremely well side-by-side if you like to shoot with two bodies. They pretty much feel the same, and aside from the new touch screen, they function exactly the same.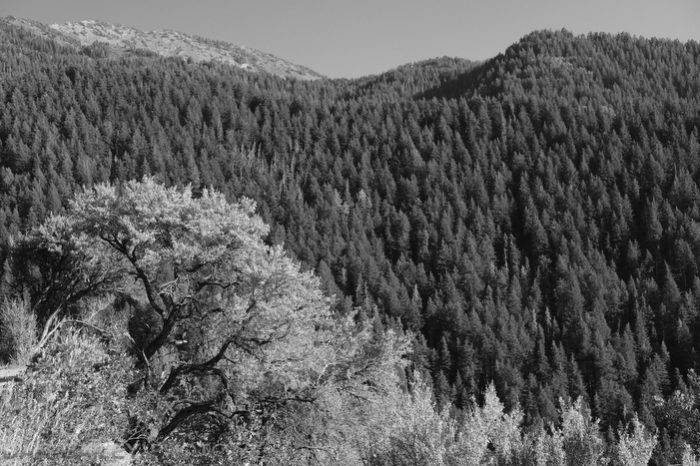 I began this review by telling you how much I love the X-T2. With this announcement, I'll say that nothing has changed. With the X-T3, the form factor hasn't really changed. It still feels the same in my hands. It's still the same rugged, compact X-T2 style body, but I suddenly have more speed, more AF accuracy, more creative options and more ways to control all of the features I use on a daily basis in my photography.
Oh yea, and it comes in silver too. If any of that appeals to you, then you have your answer too.
The Fujifilm X-T3 is now shipping. You can preorder here.
Read more about the X-T3 here and see more of my own full-res image examples in this post.
[iframe]<iframe width="120″ scrolling="no" height="240″ frameborder="0″ style="border:none;" border="0″ src="https://mer54715.datafeedfile.com/widget/aff_widget_prdt_generate-2.0.php?aff_num=6746&aff_net=1&widget_num=8183&sid=" marginheight="0″ marginwidth="0″></iframe><iframe style="width:120px;height:240px;" marginwidth="0″ marginheight="0″ scrolling="no" frameborder="0″ src="//ws-na.amazon-adsystem.com/widgets/q?ServiceVersion=20070822&OneJS=1&Operation=GetAdHtml&MarketPlace=US&source=ss&ref=as_ss_li_til&ad_type=product_link&tracking_id=danhbaisadvph-20&language=en_US&marketplace=amazon&region=US&placement=B07H49QWN4&asins=B07H49QWN4&linkId=44560257fbad0490c02345157d9d0a9e&show_border=true&link_opens_in_new_window=true"></iframe><iframe style="width:120px;height:240px;" marginwidth="0″ marginheight="0″ scrolling="no" frameborder="0″ src="//ws-na.amazon-adsystem.com/widgets/q?ServiceVersion=20070822&OneJS=1&Operation=GetAdHtml&MarketPlace=US&source=ss&ref=as_ss_li_til&ad_type=product_link&tracking_id=danhbaisadvph-20&language=en_US&marketplace=amazon&region=US&placement=B07H5HW3CR&asins=B07H5HW3CR&linkId=d3fa2345b7ca75208d052be5399b1bb6&show_border=true&link_opens_in_new_window=true"></iframe>[/iframe]