This is the last installment of my 2015 retrospective. You can also read Part 1, Part 2 and Part 3.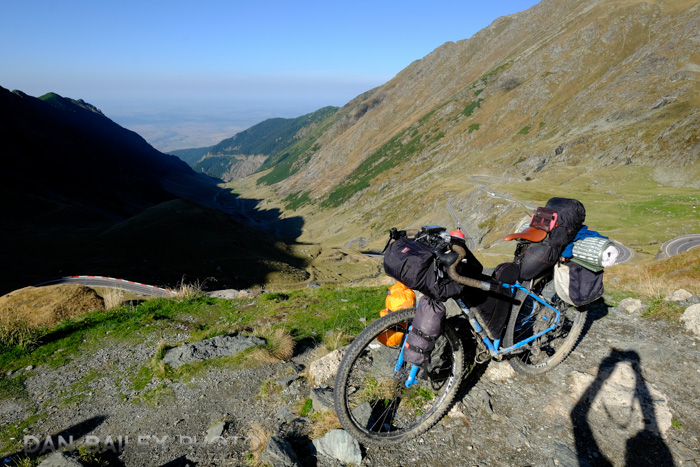 October
When October 2015 hit, I was still pedaling my Salsa Fargo around Transylvania during my five-week Romanian bikepacking trip. Highlights of the latter part of the trip included crossing the mighty Transfāgārāşan, the 6,699′ pass over the Carpathian Mountains. Consisting of 20 miles of hairpin switchbacks that climb 5,000′ over a forbidding wall of peaks, the Transfāgārāşan is truly one of the great mountain roads of the world.
A few days later, we found ourselves in the small town of Bran, which is where the famed "Dracula castle" of Bram Stoker's novel lies. The Dracula story is steeped in a shroud of myth, legend and truth, and although Vlad the Impaler never actually lived at Castle Bran, he was said to have passed through there at least once during his life.
Arriving in the very medieval city of Braşov on October 9, we completed our 845 mile circle, washed the bikes, and took a few days rest before returning to Bucharest and flying home.
A week after returning to the USA, I found myself in New York City for the annual PhotoPlus Expo trade show, where I did a presentation at the Fujifilm booth.
Also in October, I saw the release of my second print book, Backpacker Adventure Photography. Published by Backpacker Magazine and Falcon Guides, this is an easy-to-read pocket field guide for taking great pictures in the outdoors.
Having spent so much time in 2015 and early 2015 writing my two books, it was great to finally see them both in print. I'm extremely proud to have these two physical books out there in the world, and I hope that in the long run, they make a difference for the people who read them.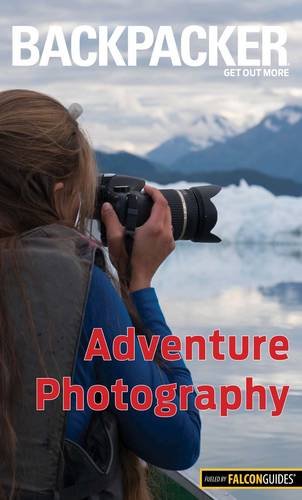 November
November was a relatively quite month for me, at least compared to action of the previous 10 months. During the first week, I did a presentation for Fujifilm at the Kenmore Camera Digital Photography Expo in Seattle. As with my October PhotoPlus talk, this was titled My Move to Mirrorless, and it was based on my feature article that appeared in the August issue of Outdoor Photographer Magazine.
During the weekend, I did my presentation four times and had a great time meeting and hanging out with other photographers. After that, I headed back to Alaska, where winter was beginning to show its face. Swapping out the Fargo for the Fatback, I switched gears and enjoyed some quality snow biking for the rest of the month and spending time with friends and family.
December
Ah… the end of what had been an extremely busy year; definitely on the the busiest I can remember. I spent most of December playing guitar, riding my snow bike, having fun at "Global Fat Bike Day," shooting aerials and flying the little Cessna, and doing things that didn't involve writing, traveling and being heavily entrenched in work.
I look back on 2015 with so much excitement for all of the things I did, the places I visited, the photos I shot and the friends I made during the course of my travels. I'm not sure I could top 2015, nor will I even try. At this point, I have no idea what's in store for me during the next twelve months, and although I have a long list of things I want to do, I'm starting the year easy.
I bought a new guitar amp, which is a signal to myself to make more time for music this year, and I'm looking forward to getting back to some of the things I had to put aside in 2015 because I was so busy.
Being busy is a double edged sword. Busy-ness leads to more success, and if you're doing what you LOVE to do, then being busy is a good thing, right? Of course, the downside is that the more busy you are, the less time you have to stop and smell the proverbial roses and leave yourself open to unplanned opportunities.
My vow to myself for 2016 is to leave open spaces in my life, so that I have enough room for the unplanned. This means making decisions about what kinds of projects to take on, continuing to streamline my workflow so I don't get bogged down behind the computer and allowing myself to step away from "work" still on a regular basis. I love what I do, and what I do certainly dominates my life, but I have to make sure it's not the only thing I like to do in life.
So, thanks for reading, and thanks for following me throughout the past year, whether you stopped by to read just one or two posts, or if you made a point to read my blog on a regular basis. Just for fun, I'd be really curious to know if anyone out there read every single one, or most of my blog posts during the past year!
Finally, I want to express my deepest gratitude to anyone who bought any of my books, ebooks, iOS apps, watched my online video course or took one of my workshops last year. Thank you so much for your support. I hope that I've been able to inspire you a little bit or help you become a better photographer.
Thanks for reading my retrospective, best wishes for 2016 and happy new year! -Dan