FUJIFILM TIPS and TRICKS is a 5,000-word eBook that's designed to help you get the most from your Fuji X Series camera, no matter what model you own.
Not only are the Fuji X Series cameras extremely fun to use, they're amazingly capable tools that produce professional quality results. They're also very easy to operate, since many of the primary controls are easily accessible via top-deck dials, Fn buttons or Q Menu items.
While some of the main features are fairly straightforward, these cameras contain a number of extremely useful and powerful features that may not be apparent to you.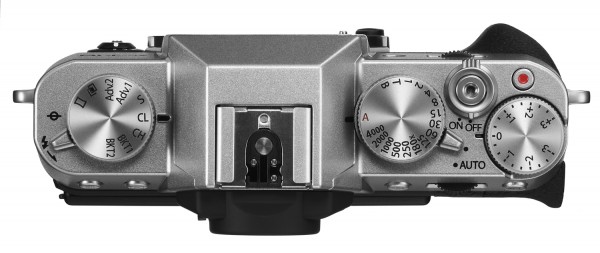 With that in mind, I've put together this in-depth guidebook to help you get the most out of your Fuji X Series camera. With almost five years of use with Fujifim X cameras and extensive experience with a number of models, I've gotten to know the system quite well.
During that time, I've figured out my favorite settings and modes that help me capture the best images possible for the style I'm shooting at any given time, and since I love helping other photographers succeed with their own image making, I'm happy to share them with you.
While the exact specifications vary between the particular models, all of these 10 tips apply to all of the current Fuji cameras, from the X-Pro 2 to the X70. Some of them are available on the X-M1 and X-A2. With firmware updates, some of these settings and modes are even found on older models, like the original X100.
The guide is free, and all you have to do to get it is to sign up for my newsletter. You'll get the Fuji guide, and you'll also get a monthly digest filled with free outdoor photography tips and insight, news about my upcoming workshops and recent work, and a variety of exclusive deals, content and links that are all designed to help you become a better photographer.
That's a fair tradeoff, right? If you already get my newsletter, you can still sign up here to get the guidebook. The system is smart enough so that you won't get duplicate copies of the newsletter emailed to you.
Last thing, please make sure you confirm your subscription. After you sign up, you'll get an email. Simply click the link in the email and you'll be taken to the page with your download link.
I have both your X series unlimited and Fuji tips and tricks ebooks - I refer to them all the time. I'm still finding my way around the various camera settings, so often use your books to guide me in my thought processes
Because you care about your readers and want them to succeed with their photography goals - from a personal point of view, you recently took time out of your busy schedule to help me by responding to an email query - its that personal connnection which makes your blog and newsletters so appealing
Quite honestly though, anything you write on your blog is helpful - I'm like a sponge at present - soaking it all up!!! Thanks for your support Dan - hope my comments help.