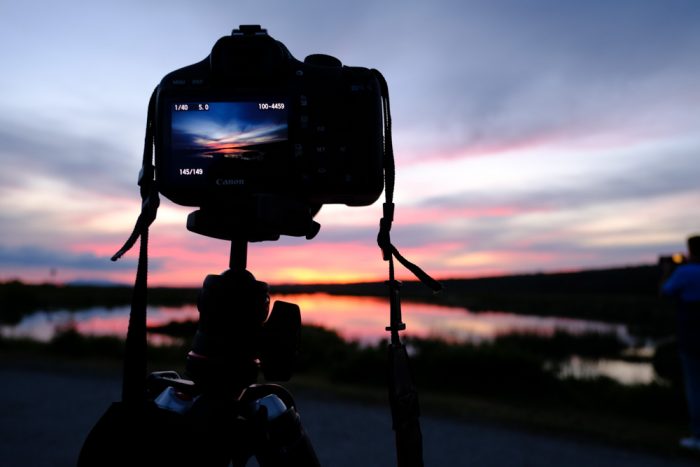 What I've learned as a Top 100 Photography Blogger
Last fall, my blog was recognized as one the Top 100 Photography Blogs on the planet. This was a huge award for me, because where many of the blogs on this list are large websites with exceedingly high traffic and a staff of writers and editors, I'm just one guy.
Also, the ranking wasn't just about traffic, it was about quality and content. There are a lot of blogs out there with a whole lot more traffic, but the editors decided that mine was worthy of the list. And I guess it wasn't a one-time thing, because I was just awarded as a top photographer blogger for 2017 by another list as well.
What this means is that I have a lot of experience to share. I can help make you a better, more successful blogger.
Here are a few extremely valuable tips I've discovered during my blogging journey. They can help you build up your own blog, get more traffic, cultivate a loyal readership, and yes, increase the income that comes from your blogging efforts.
Why Blog?
When I wrote my first post on this blog in 2008, I never would have imagined the amount of success and professional opportunities it would end up bringing me.
Originally started as a way to post pictures of my weekly adventures, my blog has become the most prominent asset of my photography business today. Not only does it allow me to highlight my imagery and share my knowledge of photography to readers around the world, (some of whom I've met in person during my travels), the traffic it gets has made my blog my most important marketing tool.
It also produces income. (Yes, you can make money with your blog.) This is important for a few reasons. During my first 10 years as a pro photographer, a significant portion of my income was from licensing stock photography. However, this income model has changed (and dropped) significantly during the past decade, so I've had to come up with alternative income sources in order to make up for that.
Also, when it comes to getting assignments, competition is as tough as its ever been. (It's never been easy.) With a younger generation of shooters and art directors and the ever-changing market, where brands often look to the mega Instagram accounts to hire photographers, it's imperative that I create and maintain alternatives sources of income in case I go a month or two without getting an assignment.
In addition, and this is perhaps the most important aspect, blogging income leads to increased freedom. Being able to create your own passive income streams through blogging allows you to set your own hours, travel and work when you want, without having to rely on whether the phone rings on any given day. And as your readership grows, so does potential income.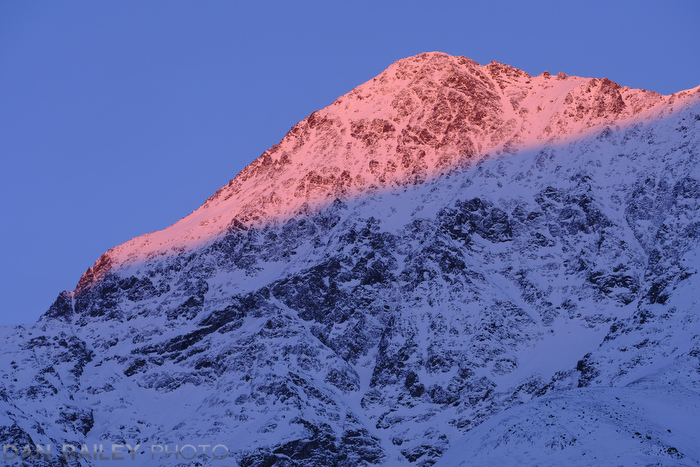 Blogging helps you improve as a photographer, too. Every time you write a post, you learn something about yourself and your own process. Many of the posts I write stem from exploring my own questions, problem solving and ideas about photography. In some ways blogging is very much akin to journaling, but journaling with a purpose. What purpose is up to you.
All this being said, blogging is not easy, nor is it a quick path to getting rich, but if you work hard, stick with it and do it because you love the process, it will indeed bring you success. Keep in mind, success can mean a lot of different things, and that's part of the excitement. You don't always know where your efforts will lead, but in the end, if you do what you love, the possibilities are endless.
I didn't start blogging to make money, and even though it does generate income, that's still not the driving force behind why I spend so much time and effort at it. I blog because I love to share my knowledge and my imagery, and I love connecting with other photographers around the world and helping them become better, more confident shooters.
In the end, it feels the same to all of us when we capture an amazing shot. It seems that my place in the photography world is to inspire people with my imagery and help them experience that same level of excitement with their own photography. That's what drives my blog. That's my purpose.
Ok, so after that very long intro, here are 3 highly effective tools I've used to help me create a better blog.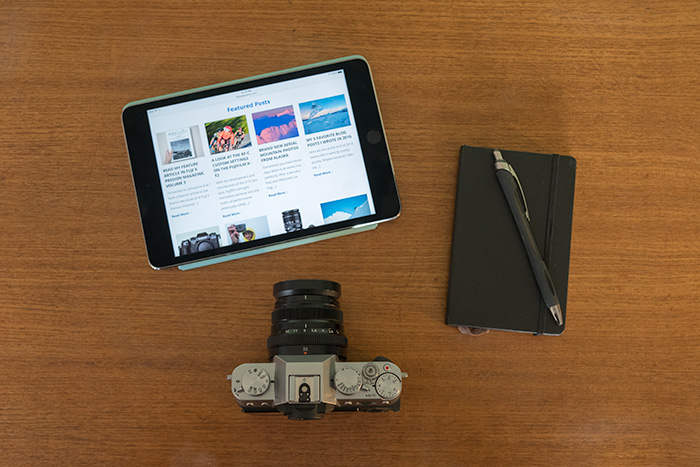 1. Start An Email List…Now!
Your email list will be an important aspect of your blogging success, so no matter where you are in your process, you might as well start building an email list right away.
Engagement
A healthy email list does a number of things for you and your blog: First of all, it allows you to connect with a larger audience. This can lead to more clients, but it can also be great on a personal level as well; I've met a number of my subscribers in person while traveling, and I even got together for coffee with two of my Romanian readers during my bikepacking trip in Transylvania.
I actually enjoy connecting with my subscribers, and I try to answer every single email, question or comment I get. I've come to know many of my readers by name and I like the email conversions we occasionally have outside of my newsletter mailings and seeing their imagery as well.
Marketing
Your email list is also the best marketing tool you'll have. Whether you want to direct traffic to your latest blog posts, show off your most recent work, let people know about any events you might have, like gallery showings, workshops and classes, or inform your readers about your ebooks or print specials, email is the most reliable way to do this.
Why? Because you can't count on people to remember to come visit your blog every week, you've got to give them little reminders. Or course, you don't just want to promote yourself all the time, the key to maintaining a healthy email list is to offer your readers extra goodies they can't get anywhere else, like special discounts, exclude content. We all get too many emails, so subscribers need a reason to stay.
My Recommendation
There are a lot of email systems out there, but I use and recommend Aweber. Aweber gives a wide variety of options for creating emails, sending an RSS feed of your latest blog post to your followers and managing and segmenting your lists, whether you use a single list or multiple lists that represent a verity of client/customer/readers types.
In addition, Aweber gives you awesome stats and great signup forms, easy drag-and-drop editors, and it connect with various apps, like Facebook, PayPal and WordPress. Aweber also lets you run campaigns, which basically allow you to schedule messages and follow-ups without having to write and manually send them every time.
For example, I have my two free guides- my Fujifilm Tips and Tricks Guide and my Using Lenses eBook. When people sign up to get either of these, they get an automatic email with the download link and a follow-up welcome message. This is just scratching the surface, though; you could offer coupons, discount codes, invitations, tips or more elaborate things like an entire e-course.
With a 30-day free trial, an affordable, sliding price scale and excellent customer service, I can't say enough good things about Aweber. Even if you're new to blogging, you might as well get that email list going now, because you've got a lot of potential and ideas brewing inside your head, don't you? You can sign up for a free trial below: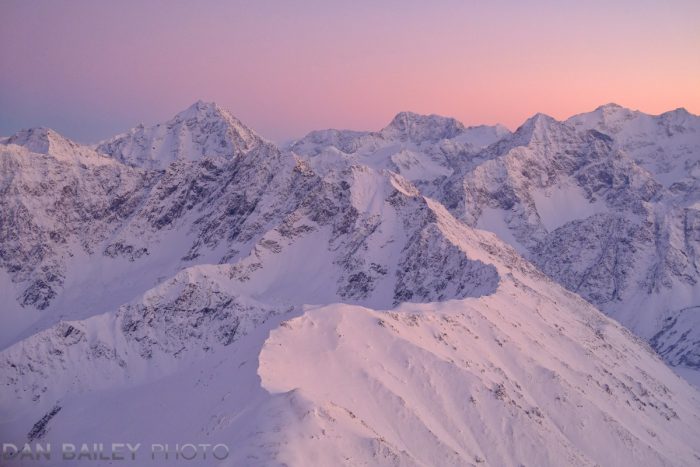 2. Build a Landing Page for Your Blog
This is one of the best things I've done for my blog, and I wish I did it a whole lot sooner. Like years ago.
A "Landing Page" is the "Gateway" to your blog or website. It's the front door. It tells readers what your blog is about, and it shows them everything you have to offer in a very clear, straightforward way. (You can see my landing page here.)
Directing Traffic
With most WordPress themes, your default blog page show your most recent posts blog form. While this isn't necessarily a bad thing, a landing page allows you to highlight exactly what you want your readers to focus on, whether it's showing them your most popular posts, featuring an upcoming event or workshop, marking your ebooks or e-course, or showing a few testimonials from other readers that are designed to entice people to keep reading or even subscribe to your blog.
A good landing page does this in a very simple, focused way without distracting your readers or giving them too many options when they step into the front door of your site.
I use a plugin called Thrive Content Builder and Landing Pages to do mine, and I'm extremely happy with how it it came out. I like that's it's clean, professional and non-distracting, with great navigation.
Increased Presentation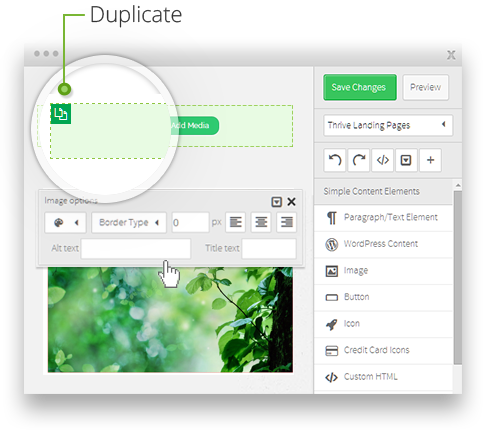 And there's a HUGE plus- The Content Builder part of the plugin lets you create awesome looking, totally customizable for your blog that make certain pages stand out with a dramatically increased level of visual impact.
For example, what if you want to advertise a workshop, an eBook, create a custom page for a customer or client, or highlight a specific page with no distractions. You don't want all that sidebar stuff on there- that just makes it look like every other page.
For those special pages, you want clean. You want precise. You want top notch presentation. Thrive Content Builder give you a simple drag-and-drop interface that lets you make your page look anyway you want it to. Or you an use their templates, or even modify an existing template to your liking.
The best way to illustrate this is to show you how I use it. Visit the pages I made for my 2017 Alaska photo workshop and our upcoming Fujifilm X Photographer Summits and you'll see exactly what I'm talking about.
Increased Functionality
Thrive actually makes a whole package of plugins, and they're all awesome. (Did you see the testimonials in those workshop pages? I made those with their Ovation Plugin.)
I actually started with the landing page plugin, then I got the Ovation plugin. I was amazed by the quality and functionality of their other products as well, and their customer support, so I went ahead and bought the full Thrive Plugin suite. It doesn't cost very much, which is only $19/month. That's nothing. That's one sandwich and fizzy drink per month.
I've wanted to have these kinds of tools and visual options on my site for years, but I never know how to get them up there. It ended being a simple as just getting those plugins. As I said above, I wish I'd done it years ago.
For the price, I feel that getting the Thrive plugins has been the best investment I've put into my blog, ever. Remember, marketing isn't free, and good design is not always cheap. 19 bucks a month is cheap, and it puts you in total control of your site.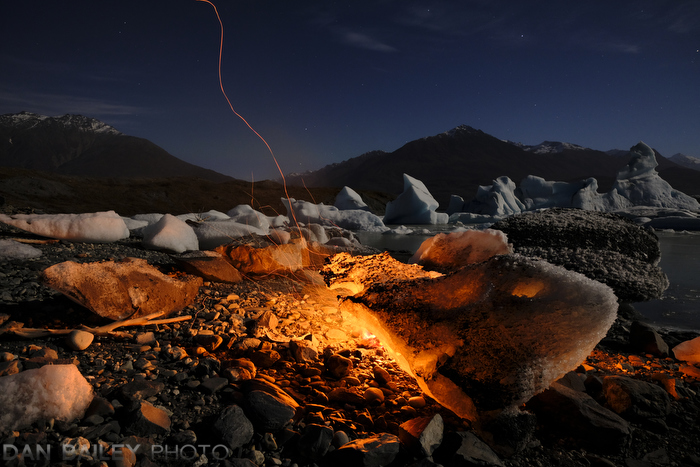 3. Have a Good System to Capture and Organize Your Ideas
Ideas are fleeting. They come and go, and if you don't have a way to capture, keep track and organize them, they'll disappear into thin air.
A successful blogger needs to have a good system for capturing, storing and organizing ideas so you can expand on them and turn those tiny mental tidbits into fully fleshed out blogs post that are ready to share with the world.
I've gone through multiple systems over the years. I started by using pen and paper; a little red Moleskine notebook that I carried around with me everywhere. Well, not everywhere…
…that's why I switched to the iPhone. I pretty much always have my phone with me. Like when I'm riding my bike or running errands. One of my favorite apps is Day One App, and I use this highly functional and gorgeous app for a variety of journal and note taking tasks. I've also used Evernote, which is a pretty useful app as well, and it will also sync to the desktop version. It's no Day One, but it works ok.
However, my number one favorite writing app is Scrivener.
I've been a HUGE fan of Scrivener for years, and it's been my main writing software since 2009. Originally designed as a comprehensive writing studio for Mac only, Scrivener also has a Windows version, and a totally awesome iOS companion app.
I LOVE Scrivener and I use it for everything- I write blog posts with it, my newsletters, all my eBooks including my 50,000 word Outdoor Action and Adventure Photography book. Not only did I use Scrivener to write and edit X SERIES UNLIMITED, I did the entire PDF export on this book using Scrivener.
In a word, if I'm writing, I'm using Scrivener. It's such an amazing program because it allows you to organize your thoughts anyway you want.
It's SOOOOOOO much better than Word, because you don't have to write linearly in one document, you can make each Scrivener document a different thought, idea, post, article, chapter… anything you want, and you can drag and drop to move your documents anywhere.
Plus you can import photos, PDFs, links, and just about any other kind of thing you'd user for research. You have a field for document notes, project notes, projects statistics and targets, you can apply different labels and you can compile and export your documents in any format you want.
And it syncs perfectly with the new Scrivener for iOS app, which works on both the iPhone and the iPad. Essentially, you can set it up so that anything you write can be accessed, edited and exported from your mobile device or your computer. Oh yea, and it's totally affordable.
Here's how I use it:
When I get an idea, I open up Scrivener iOS on my iPhone and write it down as a new document in a folder I've created called "Blog Post Ideas". Later, I can edit and flesh it out on any of my devices, even on my desktop computer, or my laptop if I'm traveling, and eventually copy or import the text into WordPress or Aweber.
Any notation or edit I make shows up on the other devices, so I'm always up to date, everywhere. And again, Scrivener has SO many awesome features, it's just a pleasure to use. I would say that Scrivener actually MAKES me want to write more. It's that good.
I can't even imagine my life today without Scrivener. It keeps me highly organized and motivated, and it offers me a seamless workflow that simplifies my entire writing process.
If you write anything on a regular basis, I HIGHLY recommend checking out Scrivener, or Scrivener for Windows if you're on a PC. It was created by a guy named Keith who lives in the UK, and he has a fantastic, enthusiastic user base. Pretty much everyone who uses the program LOVES it.
So those are my three essential tools I use to increase the functionality, appearance and writing efficiency of my blog. I hope you find some of these tips useful – they can apply to just about any kind of blog, whether you're writing a feature-rich tips and info blog, a clean photo essay style blog or a personal photography journal.
No matter what kind of blog you have, content is still king. The bottom line is presenting your useful, engaging, entertaining or educational content in an appealing way and building a relationship with your followers. Blogs are all about community. Remember, it's not about you, it's about the content and value you bring to the people who read your blog.
I plan to write more blogging-related posts in the future and focus on things like how to generate and distill your ideas, who to write engaging content that resonates with readers and how to make money with your blog through advertising, affiliate marketing and selling your own eBooks and products.
No form found and you won't miss those posts when they go up.
Thanks for reading and have fun blogging. 🙂 -Dan