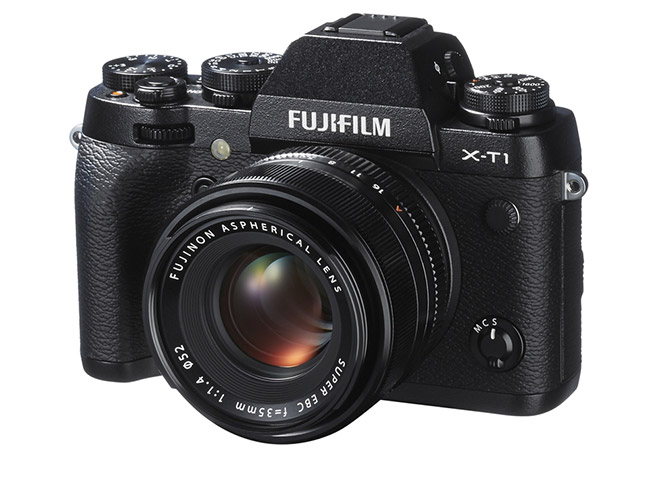 At the end of 2013, I was brought onboard to test an early version of the Fuji X-T1 firmware and produce sample images to highlight the features of this new camera. Since it was still two months away from being announced to the public, I essentially became the first person in the US to shoot with what was to become the X-T1. In fact, some of my photos have been included in the X-T1 catalog and on the Fuji X-T1 website.
With its rugged, weather sealed SLR style body, a highly evolved, predictive, 8 frames per second AF tracking system, and the vastly improved EVF, which features a 2.36 million pixel OLED display, a significantly lower lag time, and four viewing modes, the X-T1 is like the X-E2 on steroids. Fujifilm has certainly stepped up the bar with this one and given action, adventure and travel photographers a camera that can truly contend with DSLRs.
Inside, the X-T1 has a 16MP X-Trans CMOS II sensor and EXR Processor II, which is what has made both the X100S and the X-E2 such well received cameras. You know how much guys like David Hobby and Zach Arias rave about X100S, imagine the same quality in a more rugged body that's designed for the outdoors.
Here are some more sample images which illustrate the image quality of the X-T1 sensor. I've cropped in on a few of the shots to show you the kind of resolution that the X-Trans sensor is capable of producing. Add to that, the fact that Adobe just announced updated support for X-Trans sensor cameras that will be coming soon.
Daylight
Shot in full sunlight, the X-Trans sensor does awesome. Blow it up and you've got almost no noise, and incredible resolution. This is why most Fuji X camera shooters don't even bother shooting raw most of the time.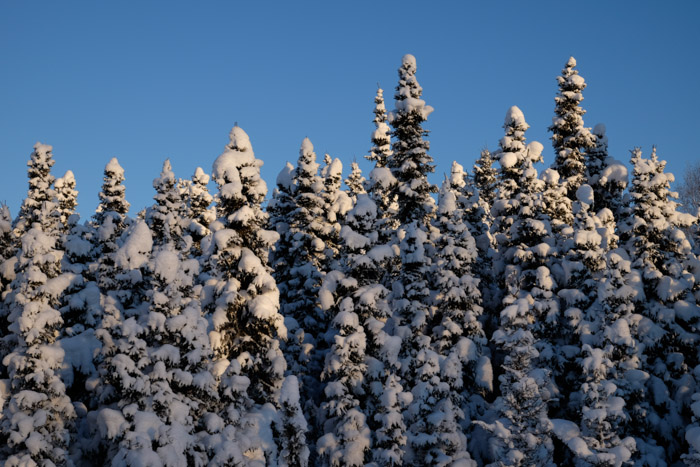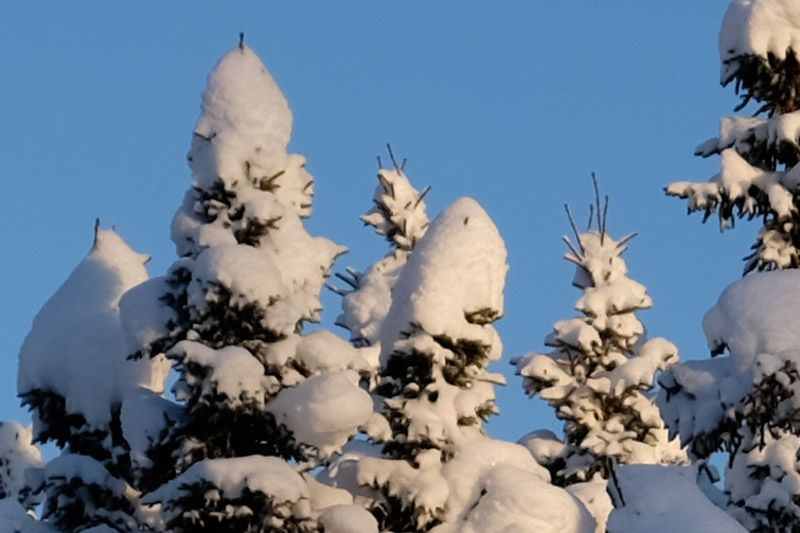 Detail
This one isn't even shot in full sunlight, but note how much sharpness and crisp detail is captured and preserved when you blow it way up. We're talking individual snowflakes on the pine needles. Pretty impressive.
Low Light, High ISO
In general, full frame cameras have better low light, high ISO performance, because with a bigger sensor, each light gathering pixel is bigger. However, sensor technology keeps improving. The Fuji engineers redesigned the arrangement of components around the X-T1 sensor in order to give it even better performance in lower light levels. This image below show you how well the image holds up, even at ISO 3200.

Skin Tones and People
There's a reason that portrait and wedding photographers LOVE the X cameras, they do skin tones and people really well. This is due to both the cameras image processing engine and the quality of the glass in front of the sensor. Fuji makes some great glass, and they even make the M-Mount Adaptor which lets you use Lieca and Carl Zeiss lenses on your interchangeable X cameras.

Creative Options
The X-T1 has all the same creative filters and film simulations that are found on the other X cameras. These different looks give you a wide array of creative options that you can apply to your photography. After all, it's supposed to be fun, right? When Adobe updates RAW support for the X-Trans sensor, you'll even be able to preserve your selected film simulations shot on RAW images that you import into Photoshop and Lightroom.

As much as I love my X20 and X-E1, my excitement for this camera is off the charts. I am incredibly honored to have been included into the pool of a very select few people who were made aware of the X-T1 from the start, because I feel that this camera has been designed for someone exactly like me. It matches my lightweight, fast moving, fast action, out-in-the-elements style of adventure photographer perfectly and I can't wait to get a full production model in my hands. I've shot quite a few mountain adventures with my X10 and X20, imagine what I could do with this!
Better yet, imagine what YOU could do with this camera. Read my initial review of the X-T1 and see the main specs here. Also, check out this more recent post of X-T1 image examples that includes links to full size versions of each image.
The new Fujifilm X-T1 is slated to ship on March 7, but you can preorder the camera now.
Preorder the Fujifilm X-T1 for only $1,299 (body only) at B&H Photo or Amazon
Preorder the Fujifilm X-T1 with 18-55mm lens for only $1,699 at B&H Photo or Amazon