Following up from yesterdays post, My 10 Favorite Photos of 2011, I continue to look back at 2011 with fondness and excitement for what the year brought me besides money, fortune and fame, or at least a little bit of all three.
Here are my Top 10 Photography Highlights from the past year, in somewhat chronological order. I'm sure that as soon as I finish writing this, I'll remember a few more…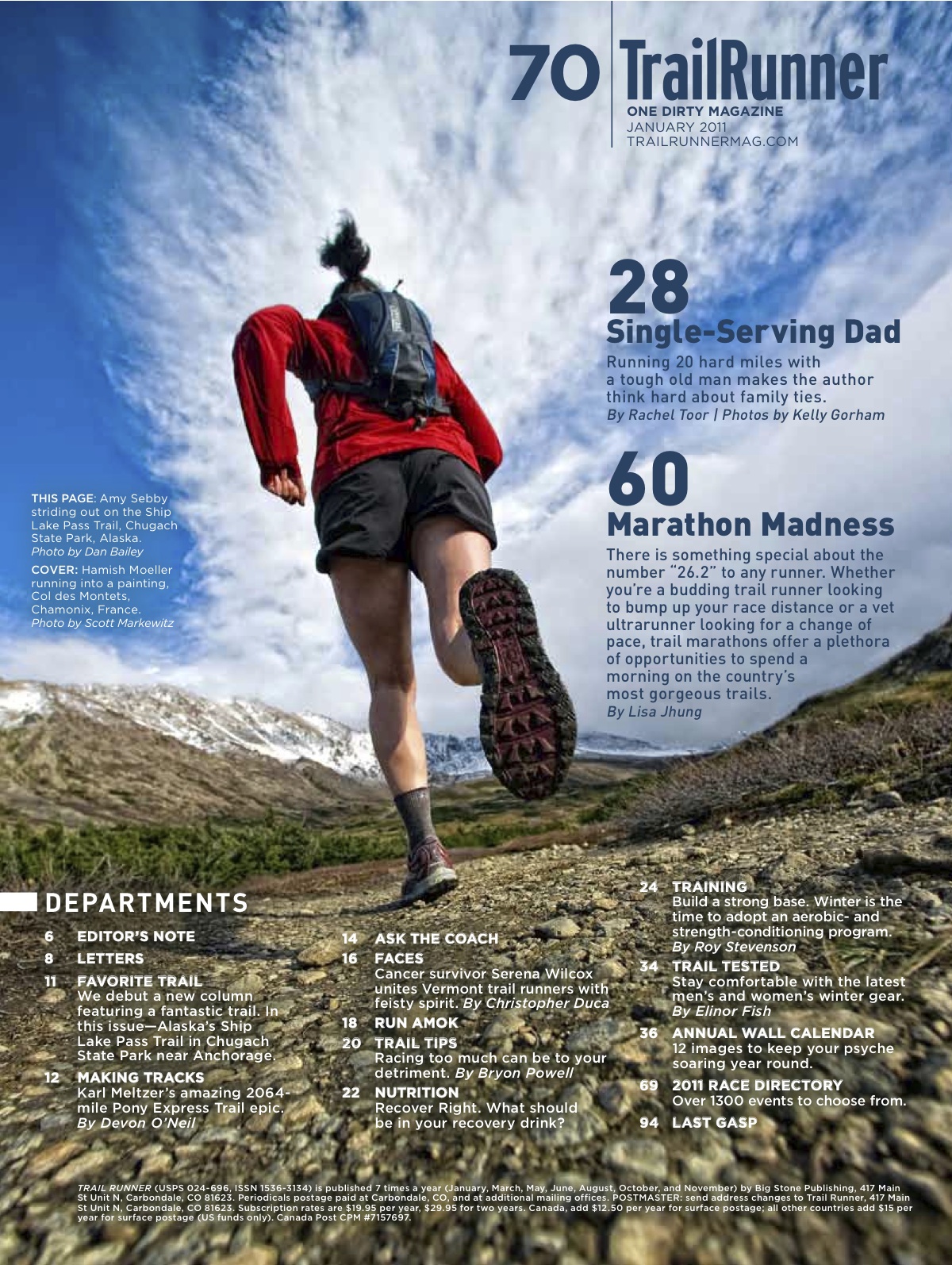 I kicked off the year with a great publication, the TOC page and an inside feature in the January issue of Trail Runner Magazine.
I've known the guys at Trail Runner for years, having worked with some of them back in their Climbing Magazine days, but this was my first time being published in Trail Runner, and it was a great way to begin 2011.
Stay tuned for another Trail Runner kick-off for 2012…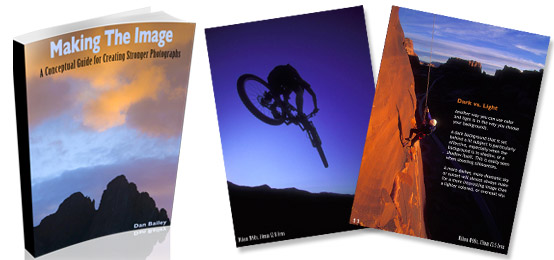 In February I released my second eBook, Making The Image, a 50 page conceptual guidebook that is geared towards helping photographers create stronger images. Making The Image brought forth nearly two decades of creative and visual ideas that have been integral elements of my own style into a highly focused, and concise manual. Accessible to photographers of all levels, Making The Image sold very well out of the gate and continues to find new audiences each month.
However, as every area of my photography, the driving force behind this eBook was creating, not just selling, and I'm extremely proud of the effort and content that I put into this volume. It has certainly set the tone for my writing, which has only continued to grow in the past couple of years.
In March of 2011, I caught The Flash Bus lighting workshop in Denver. Not only was it well worth my time and money, I won some lighting ear, met new friends and of course, leaned a s**t load of awesome flash techniques from two lighting masters, Joe McNally and David Hobby.
I'd already started ramping up my own lighting use at the beginning of 2011, and so the stuff I learned during the intensive all day workshop only stoked the fires of my own creative photography ideas and carried me to new lands of illumination.
If you didn't get a chance to catch The Flash Bus, you can grab the DVD or downloadable content here.
Earlier this year I was asked by the folks at B&H photo to contribute to the B&H Insights blog. Read by tens of thousands of readers, this only served to increase my online and writing exposure, and it also helped further build a great relationship with the great group of people who work in the B&H social media department.
A longtime PocketWizard user, I was thrilled to be featured on the PocketWizard blog this year. Following the same week as a feature on sports-shooting giant Dave Black, writer Ron Egaz interviewed me and put together what a think is a really great profile on me and my style. You can read the full article, Dan Bailey's Big Adventures.
6. Cessna N3102N
As you probably know, I bought my first airplane this year, a 1947 Cessna 120. Aside from fulfilling a life long dream and now having more fun than is legally allowed in many countries, having my own plane of course opens up great possibilities for adventure and photography in Alaska.
From backcountry strips, beach landings, glacier fly-bys, and aerial photography, the little Cessna has already provided me with some awesome opportunities, as is illustrated in this photo below: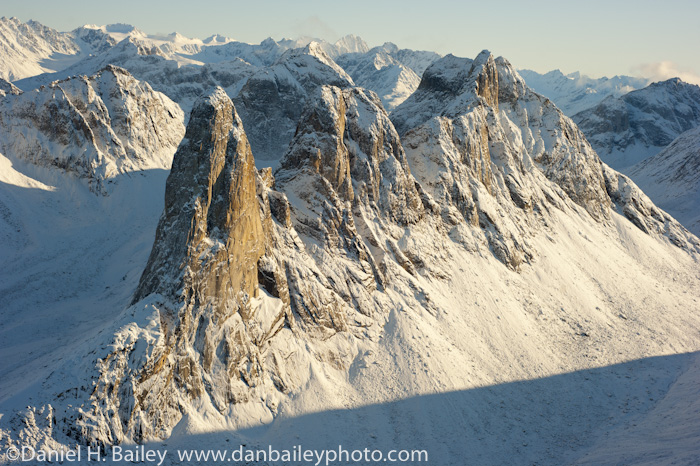 7. Pearl Award For Photography in Mariner Magazine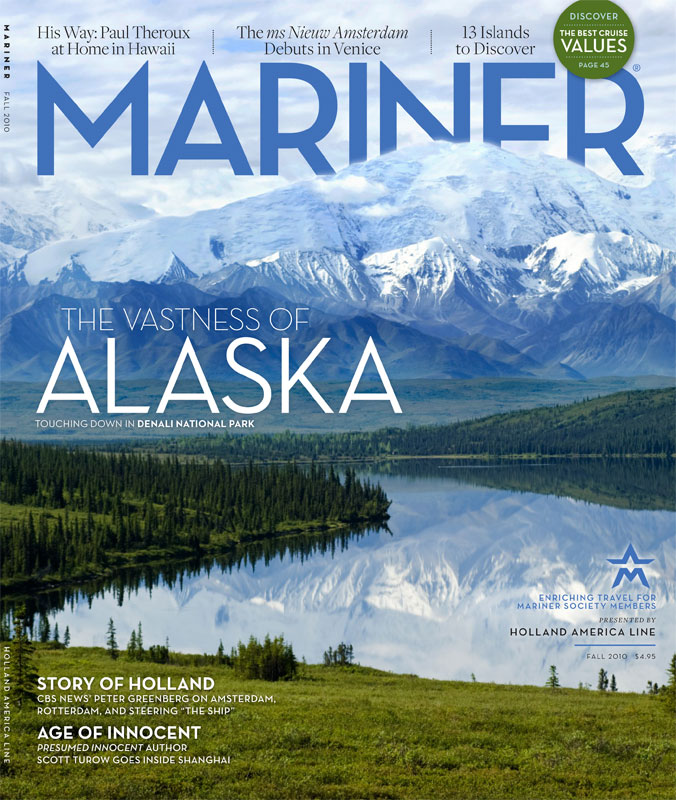 This year, one of my favorite clients, Holland America's Mariner Magazine won a number of prestigious Pearl Awards, including "Best Use of Photography" for the issue that featured my Denali National Park cover story.
This year, I traveled to Skagway, Alaska on assignment for Mariner and look forward to working with them on more projects in the future.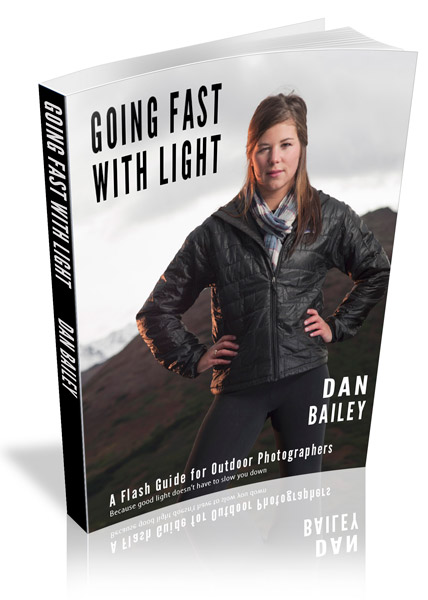 On October 19 of this year, I released my third eBook, Going Fast With Light, a defining guidebook towards using off-camera flash in active and outdoor photography styles.
Having spent much of 2011 experimenting, refining my own style of outdoor strobist type photography, and distilling it all into a style of "light and fast flash," I wrote Going Fast With Light to show you that "Good light doesn't have to slow you down."
Not only has the book sold incredibly well, it has been well received and promoted by companies such as B&H Photo, Lumiquest and PocketWizard and Photoflex, and it has opened up a number of new professional doors. Stay tuned…!
At the end of October, I attended the 2011 PDN PhotoPlus Expo. As the on-site correspondent for The Photoletariat, I perused the show floor for the coolest new photo gear, which I blogged about in my show-coverage every day. I also met a number of my Twitter photographer friends, like Jack Hollingsworth, Ken Kaminesky, Photo_John Shafer and Dane Sanders, and caught some really informative photography seminars.
10. Nikon Covers
Nikon has been a client of mine for a very long time, but this was the first year I'd made the cover of one of their marketing publications. In October, I had photos on the front and back cover of the Fall 2011 DSLR Comparison Guide, and they're slated to run again in the Winter 2012 Guide.
Special Mention: You, my readers.
Seriously, without you, this blog, my Facebook Page and my Twitter feed, would be just jumbled bits of unread text and code. You guys make this blog and my social media sites what they are, and you drive me to keep creating the content that fills week after week of posts, article and photography.
So, thank you very much for reading, and look forward to 2012 with me, and with your own photography.
Also, I'd love to hear your feedback. Let me know what you like, what you don't like or what you'd like to see more or less of on these pages in the coming year.
Finally, leave a comment and share your biggest photography highlight of 2011!