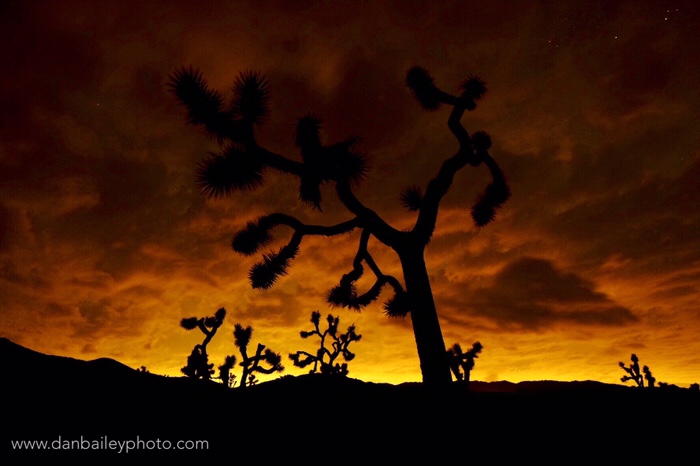 I'm currently road tripping in the southwest US on my Desert Heat Speaking Tour. I started in Vegas last Friday night, where I blew a couple bucks on nickel slots at the Bellagio before giving a presentation at B&C Camera on Saturday.
After that, I swung down Arizona for a couple days to meet up and ride with some of my Alaska mountain biking friends who came down to find warm sunshine and dry trails. Both of those things are in short supply right now in Anchorage.
Then I high tailed it across the desert to California for my next two events and took a pleasant diversion through Joshua Tree National Park. I hadn't been there in years, and as soon as I turned north and entered the park, I remembered just how much I love this place.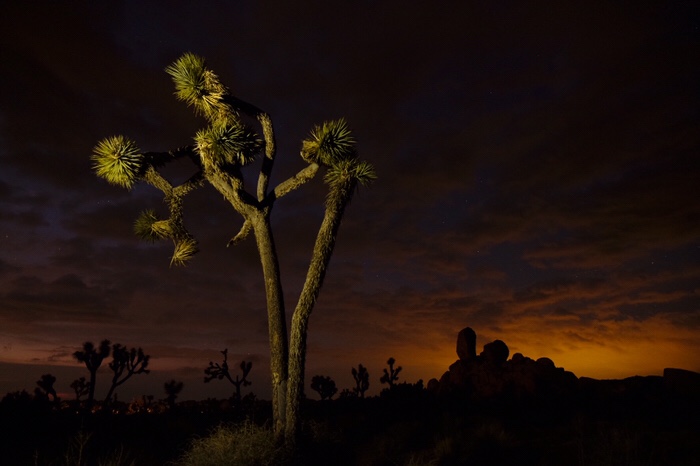 I've visited Josh a few times; the first was during a 10,500 mile photography road trip I did with my friend John in the summer of 1991, right before I graduated from college. Back then, it was still designated as a National Monument. I did two or three climbing trips here in the late 90s, but sadly, I hadn't been back since.
Named for the plentiful and uniquely shaped Joshua Trees that grown native throughout this region, the park is also famous for the extensive collection of roundish, tan rock piles scattered around the landscape. That's what brings the climbers. And the photographers.
Here's one of my favorite Joshua Tree photos I shot on Velvia slide film back in the day.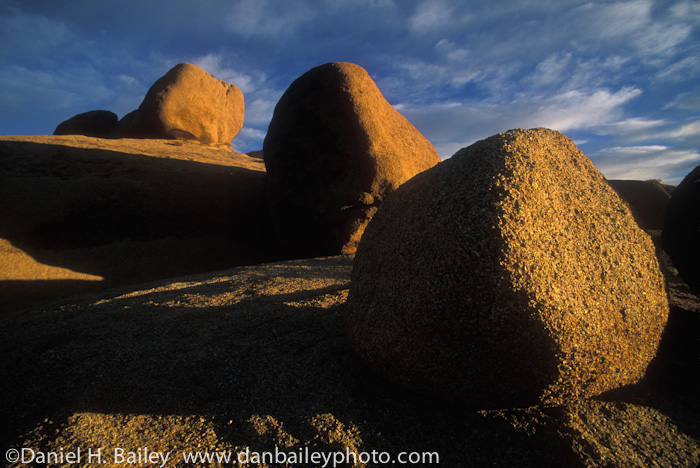 With a couple days before my next talk, I was looking forward to capturing some more orangey rocky pictures and maybe even some nighttime photos of the trees.
Unfortunatly, while trying to secure one of the "first come, first served" campsites, I missed the opportunity to photograph the short display of golden sunset light. Turning to plan B, I grabbed my little Gitzo tripod and tromped off across the desert in search of some especially photogenic Joshua Trees under the dimming aura of twilight.
Just as with film, digital sensors are much more sensitive to color than our eyes are in low light conditions. Although most of the visible sunset light in the sky was gone, the sensor on my X-T2 was able to capture some residual color in the darkening sky. I was helped by the residual light from the Palm Springs valley to the west.
Using my Fuji 14mm f/2.8 lens and an exposure setting of 10 seconds at ISO 1600, I shot a number of compositions and soon forgot all about missing magic hour.
Looking back, in all the times I photographed at Joshua Tree, I actually shot very few night images. I spent most evenings here woofing down camp meals and drinking beer with my climbing buddies after sunset before resting up for yet another day of hard climbing.
So, this was a special opportunity for me and I was pretty psyched by the images I got on this night so many years later. After this reminder, I hope I don't wait so long again before coming back.